The Vortex (April 19-25): Diving Australia Pulls Out Of FINA Diving World Cup Saying "Fair & Safe Olympic Qualifier Not Possible"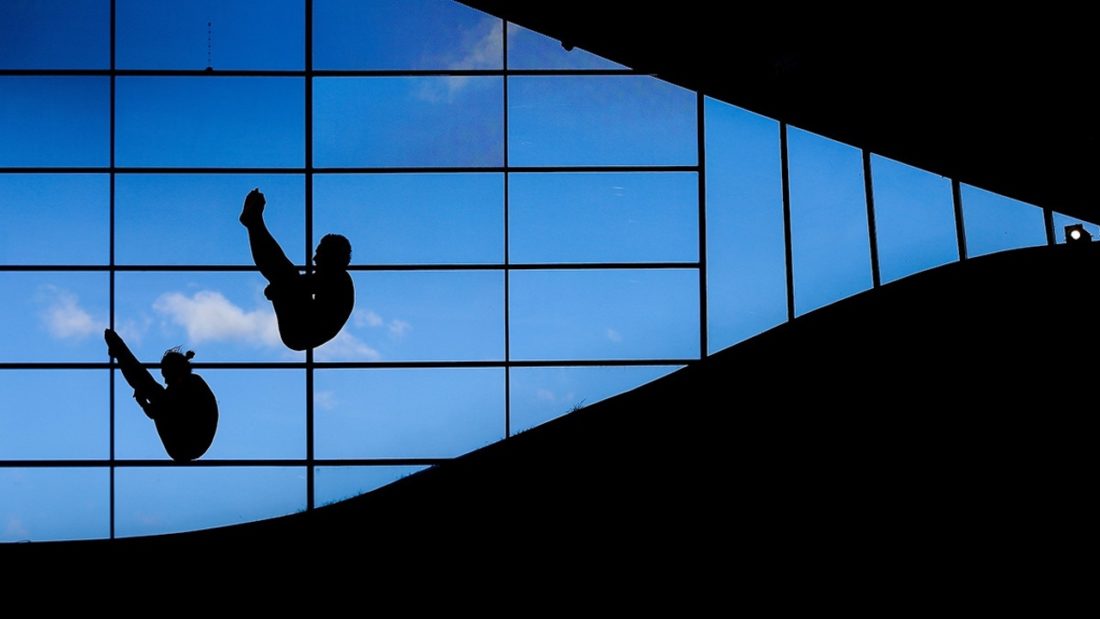 A weekly day-by-day digest and SOS Vortex of swimming news, views, top picks and links to coverage of the sport and related issues around the swim world. Please send any suggestions, links and items of news for inclusion to craig.lord@stateofswimming.com
Friday, April 23
Diving Australia (DA) has withdrawn the Australian Diving Team from the 2021 FINA Diving World Cup, citing safety and fairness concerns over the Olympic qualifier event scheduled for Tokyo from May 1-6.
FINA shifted its synchronised swimming cup event from Tokyo to Barcelona but has stuck with Tokyo in May for the diving event. Stating that it has had to take a "difficult decision to withdraw", Diving Australia notes in a statement:
"DA considers athlete health and safety our paramount priority and over the last few weeks, it has become clear that it would not be safe to send our athletes and officials to the World Cup. Japan is currently in the grip of a fourth wave of COVID-19, and we believe Tokyo will shortly re-enter a state of emergency.

"We remain confident that the Olympics will be a safe event as both DA and the Australian Olympic Committee believe athletes will be vaccinated ahead of the Games. Vaccination has not been possible ahead of the World Cup.

"We continue to engage FINA in dialogue regarding the Olympic qualification flowing from the World Cup. FINA has stated that a "fair competition is of utmost importance" and that the World Cup should be a "safe, secure and fair Olympic qualification event".

"It is our clear position, in light of the current circumstances, that a fair and safe Olympic qualification event is not possible at this time."
Olympic Meeting
To Consider Whether Any Audiences Will Be Allowed At Tokyo 2020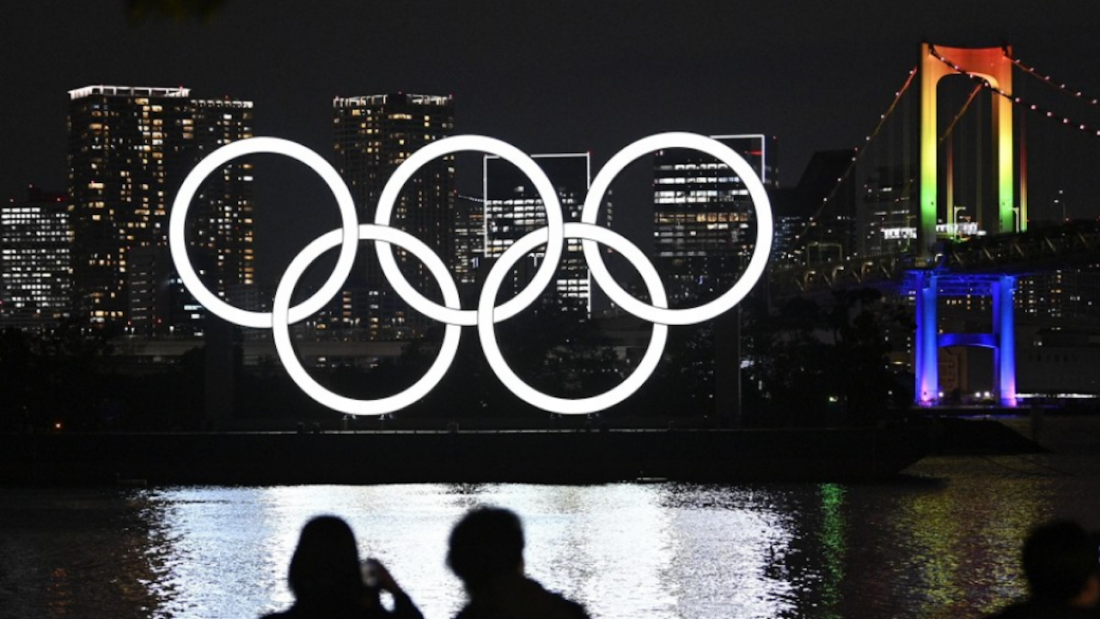 The International Olympic Committee (IOC) and four other parties to the organisation of the Covid-delayed Tokyo 2020 Games will meet (online) next week to discuss whether domestic spectators will be allowed into venues and if so, in what numbers.
In the wake of a decision not to allow any overseas spectators, the discussion, which will include the International Paralympic Committee (IPC) and Tokyo metropolitan governments, will focus on whether it is safe to allow any audiences at all, and if so, with what space left in between.
As Japan today marked three months to go until the opening of the Tokyo Olympics, Seiko Hashimoto, head off the Tokyo 2020 Organising Committee, also confirmed a plan to release the second version of the "playbook" COVID-19 guidelines for athletes next week.
Earlier this week, Hashimoto suggested that a final decision on spectators may not be made until as late as June, given the changing but ever=present challenges of the global pandemic, out of which progress around the world is patchy and mixed and is likely to remain so for many months yet. In domestic terms, Hashimoto also noted the need to monitor closely the infection rate of the coronavirus in Tokyo and Japan at large before a final decision is made.
Thursday, April 22
FINA Alerted
– Alleged Manipulation Of Olympic Qualifier Results At Uzbek Open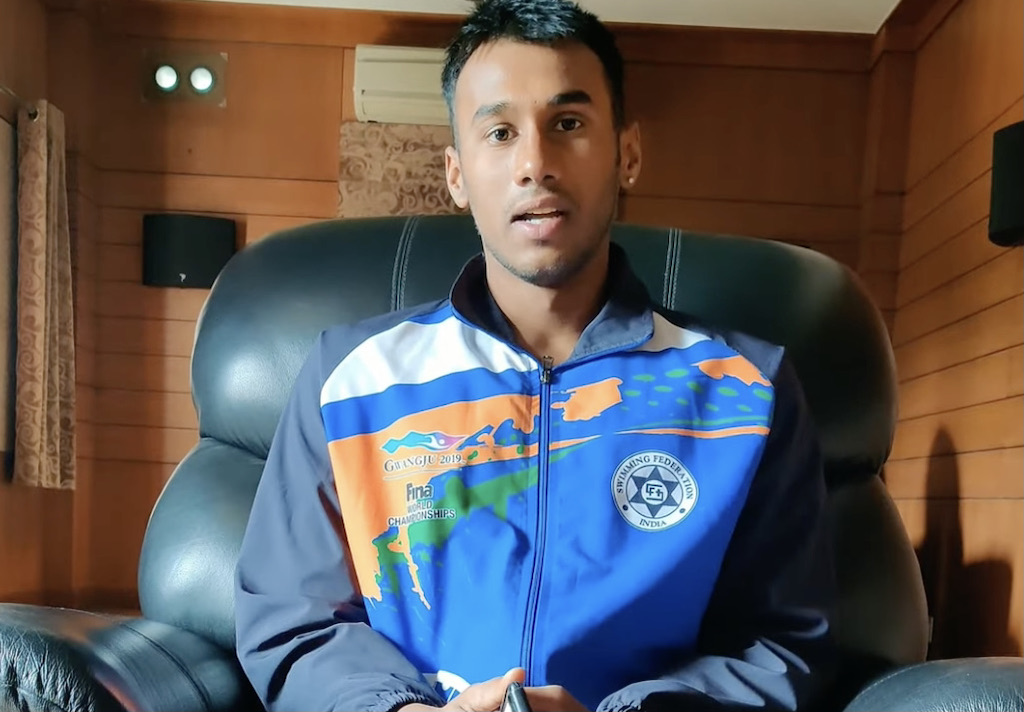 Likith Selvaraj Prema, an Indian international swimmer, has posted a YouTube video in which he says demonstrates manipulation of results at the Uzbek Open Swimming Championships in Tashkent this month.
Selvaraj Prema says that certain swimmers were being favoured over others on adjusted result sheets at a competition where some electronic timing system results failed to show on the scoreboard before result sheets were issued that did not reflect the veracity of the performances in the water.
SOS has asked FINA whether it intends to take the matter up with the relevant leadership figures. Those include the Asian Swimming Federation, a key figure at which is Husain Al-Musallam, heir apparent to the FINA throne in a June 5 vote pending, the Uzbek national federation and those who are members of FINA committees and commissions, given that they would have had oversight responsibilities at an event that was a FINA Olympic qualifier competition.
Prema notes alleged differences of 51sec in a 100m free, manipulated down to 48.5 and a 100m 'fly event in which "the times of all eight swimmers were manipulated", included a 52-flat win for an Uzbek swimmer.
Here is Prema's video:
Rule 50
– Why Athletes Unhappy With IOC Revision
The recommendations set out by the International Olympic Committee for revision of Olympic Charter Rule 50, governing the rights of athletes to freedom of expression, have met with opposition from leading athlete advocacy groups. The recommendations and an IOC ban on taking a knee and other similar actions, such as the podium protests of Mack Horton and Duncan Scott at 2019 World Championships. Athletes are unlikely to stick to that if they see a need to protest against foul play and unfair competition, among other issues about which they may wish to stage peaceful protests.
One of those, Athleten Deutschland summed up a common feeling among peer groups when it noted:
"Our response:

Yesterday's recommendations to revise Rule 50 miss the core problem of the blanket restriction of freedom of expression.

Athletes should be able to peacefully declare their support for the values of our free and democratic society at any time.

If the sanctioning practice in such cases would fall under the responsibility of the DOSB, we ask to refrain from imposing the corresponding sanctions.

If necessary, Athleten Deutschland will provide legal assistance to its members.
Athleten Deutschland – full Rule 50 position paper.
The AD pledge of legal assistance was met by another:
The World Players Union has also pledge legal support for athletes who wish to protest and face punishment from the IOC. All of which had the backing of Global Athlete and The Athletics Association:
Battle lines are drawn. Recent history suggests that it will be the IOC that will have to give way, given that athletes have started to stand together on matters they feel strongly about.
Wednesday, April 21
Irish Records
For Danielle Hill & Victoria Catterson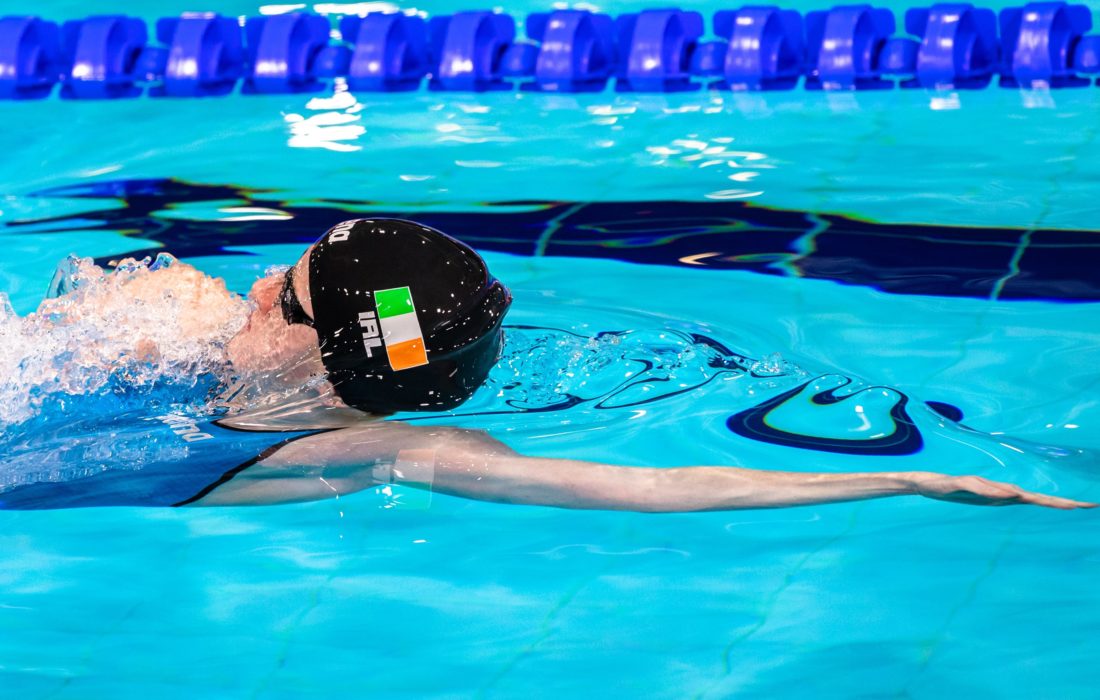 Just 0.09sec shy. If there is any discretionary mercy in the Irish selection policy then Danielle Hill would be up the front of the queue for the nod. On 1:00.34 for a dominant victory on day 2 of Irish National Team Trials in Dublin, Hill, who had a best time over 1:02 over 100m backstroke in 2019 before the pandemic, took another slice off the Irish Record she had set at 1:00.48 in the semis yesterday. The Tokyo cut is 1:00.25.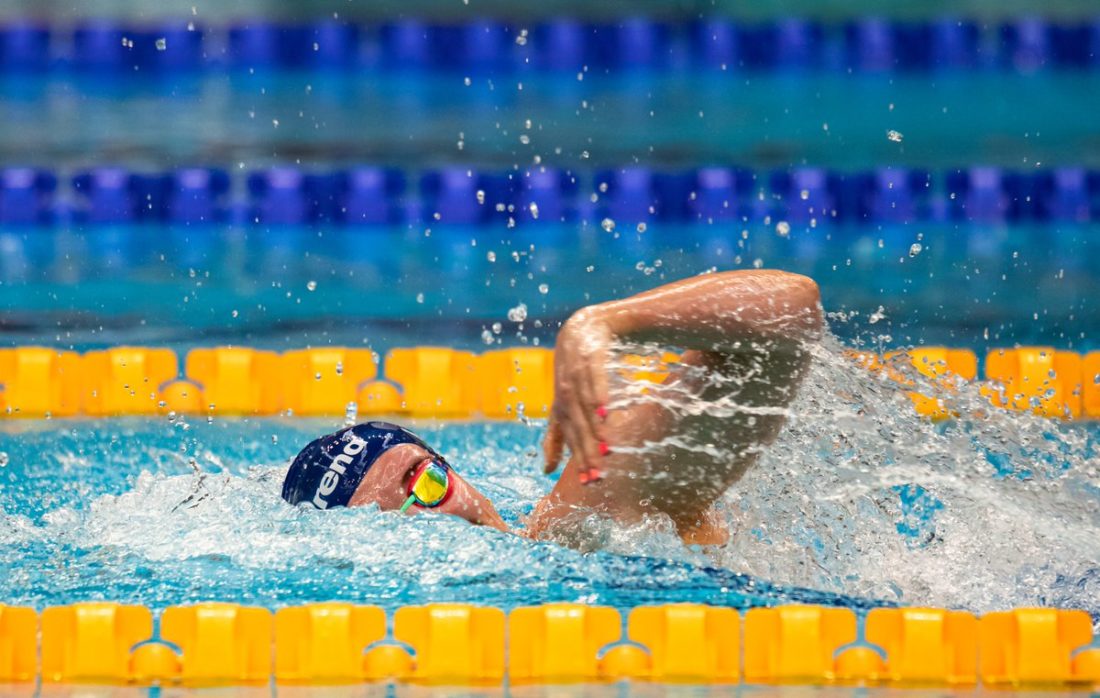 Hill gained two Irish Records in 24 hours and lost another this evening. In the 100m free semis, Victoria Catterson clocked 55.44 to leap well inside the Irish record that had stood to Hill at 56.01 since July 2019. Hill will also be in the final tomorrow, having booked at outside lane on a 58.31 cruise this evening after her backstroke blast.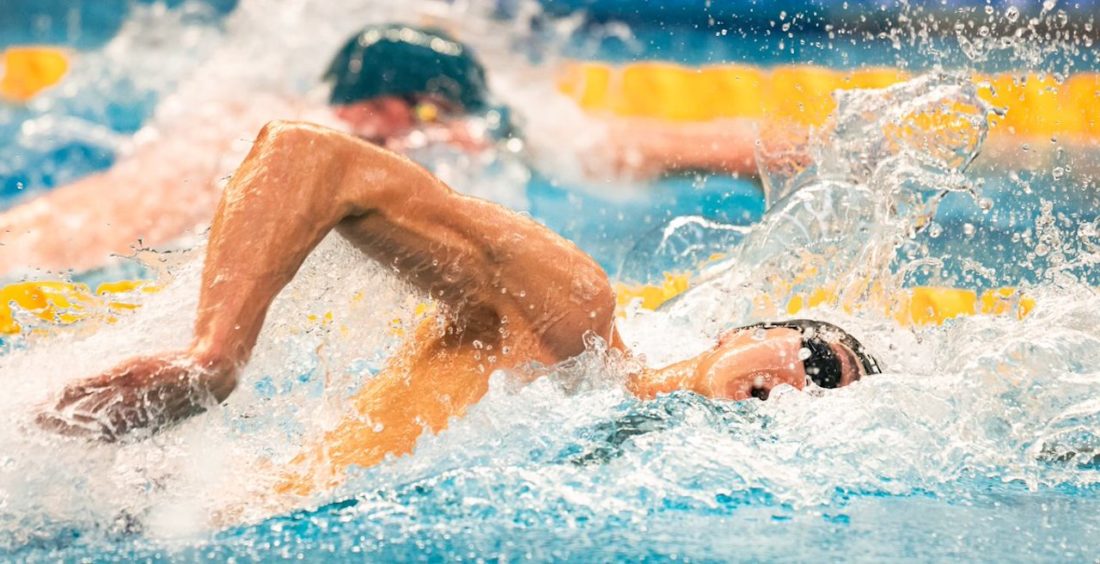 There were no instant tickets to Tokyo in the men's 200m freestyle cut/ The cut, of 1:47.02. meant that an Irish Record had to fall, Jack McMillan having clocked 1:47.10 at the Irish Winter Meet last December.
Today, McMillan won the race ion 1:47.67 ahead of the man who held the Irish 200m free record before him, Jordan Sloan, 28, on 1:48.38, the top three completed by Finn McGeever on 1:49.04, after 1:48.13 in semis yesterday. Gerry Quinn was the fourth man home, on 1:49.41, after 1:48.87 yesterday.
Tuesday April 20
Domenico Fioravanti
Takes Over AS Manager To Aqua Centurions On ISL
Domenico Fioravanti, the double Olympic breaststroke champion for Italy at Sydney 2000, is the new general manager of the Aqua Centurions franchise for the International Swimming League, Season 3.
Fioravanti, 43, was the first man in history to claim both the 100 and 200m breaststroke crowns in Sydney, since the 100m was introduced in 1968. In 2000, he also became the first Italian man in swimming to claim Olympic gold. Said Fioravanti today: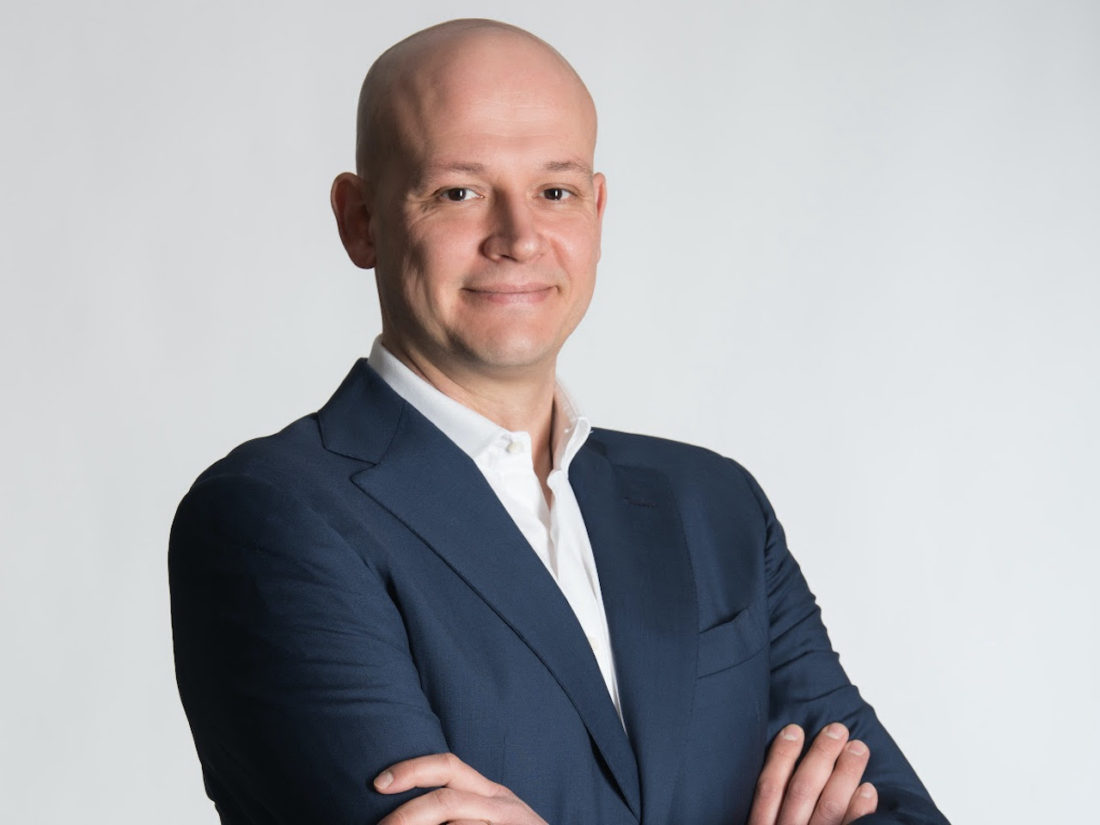 "I'm very excited to be joining the Aqua Centurions and look forward to getting started very soon. Ahead of the ISL Draft, the club has several top swimmers potentially already in place, and I hope to bolster the team and help them reach at least the ISL Playoffs in Season 3."

"Swimming has grown immensely in popularity over the last 20 years in Italy. As part of the International Swimming League, I hope to deliver a winning team to them in the near future."

Domenico Fioravanti – courtesy of the ISL
Monday April 19
Guilherme Costa & Felipe Lima
Make Tokyo Cuts On Day 1 At Brazilian Nationals
A 3:45.85 South American record in the 400 freestyle win for Guilherme Costa as the first official Brazilian qualifier for the nation's Tokyo 2020 Olympic Games swim team as national championships got underway in Rio de Janeiro. The win gave Costa a ticket to what will be his debut Games at 22. The target was 3:46.78, a touch too far for Fernando Scheffer, on 3:47.77. Costa took down the 3:46.57 continental record he established in 2019.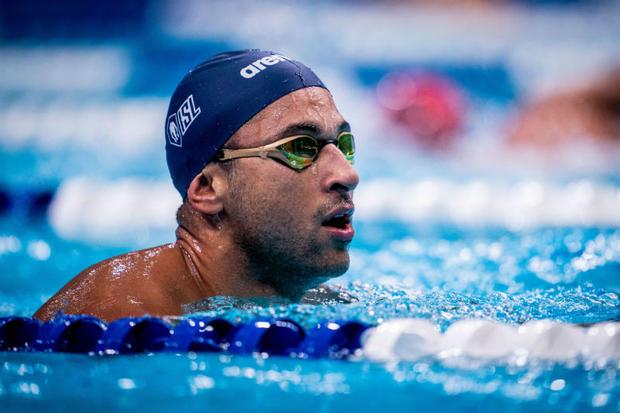 Felipe Lima was the next across the line set for Tokyo selection, on 59.43, inside the 59.93 cut, a reach beyond Joao Gomes*, on 1:00.15, and Caio Pumputis, on 1:00.25.
There were no other qualifiers on the first day, though Brazil's selection process is not all down to the Championships in Rio this week. In the 400m medley, Brandonn Almeida clocked 4:16.49, just shy of the 4:15.84 cut and ahead of Leonardo Santos finished in second at 4:18.07.
The first day of action included wins of Giovanna Diamante , on 59.03 in the 100m butterfly and Gabrielle Goncalves, on 4:45.51 in the 400IM.
Results in full.
Richard Scarce
Lands Head Coach Job At Miami Aquatic Centre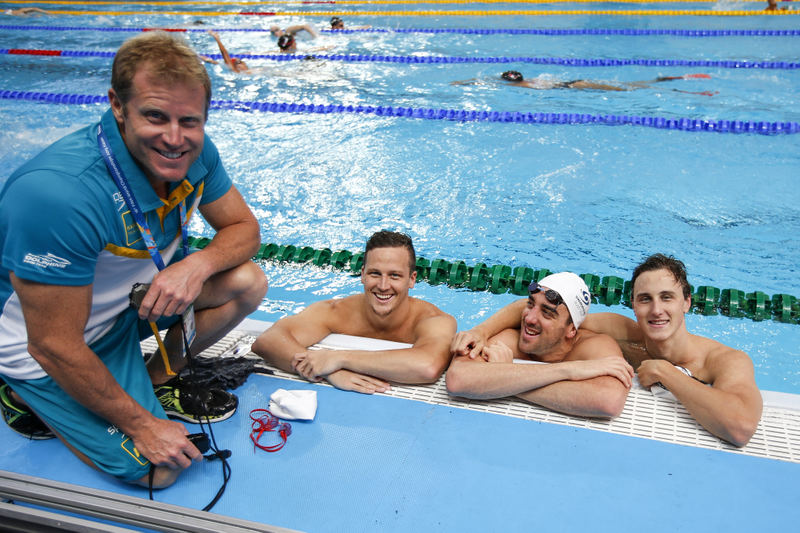 Richard Scarce has been appointed head coach for Rackley Swimming at the new Miami Aquatic Centre on the Gold Coast in Queensland.
Scarce moves on from his role as head coach at Bond University after almost six years too start a new chapter in a coaching career that included posts at Southport and Palm Beach Currumbin Pools. He served as an Australia team coach at Rio 2016.
Coach Scarce's national0-team swimmers included (in the order they appear in the snap to the left) Ashley Delaney, Matthew Abood and Cameron McEvoy.
Britain Selectors
Can Fill All 35 Swimming Slots At Tokyo Olympic Games; Adam Peaty 57.3 Swim Of The Week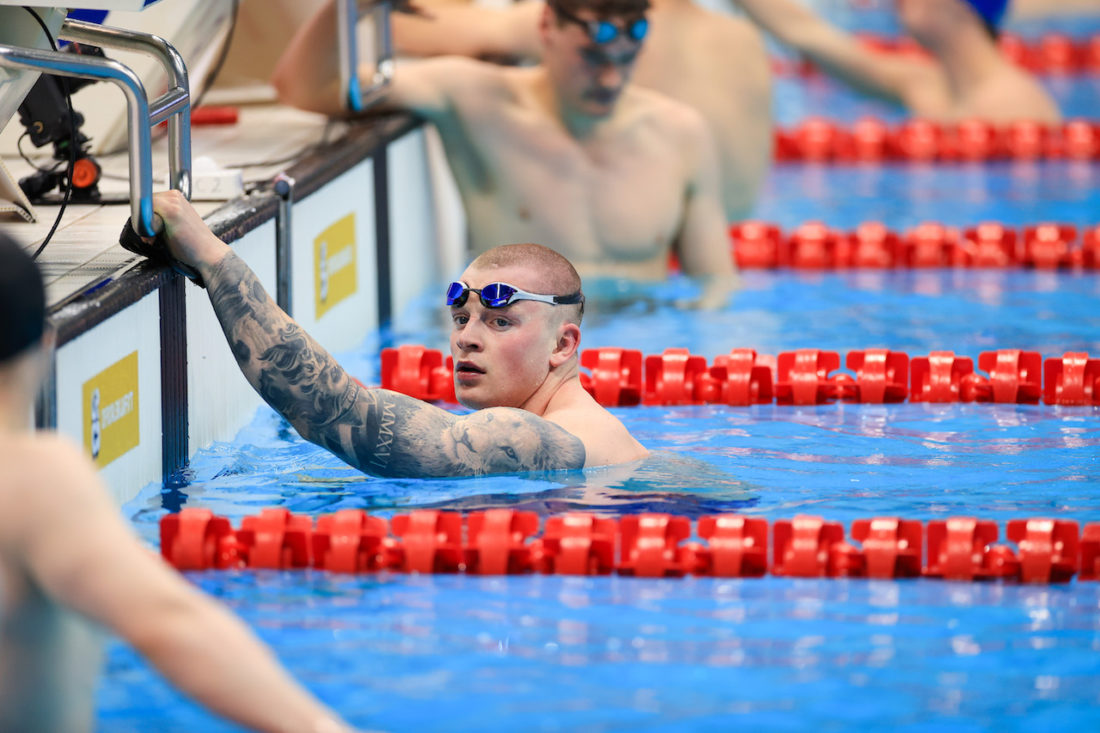 When British Swimming selectors met today to start the process of nominations for the Tokyo Olympic Games swimming team to be confirmed by the National Olympic Committee in June, they were able to pencil in a name for all 35 slots available for the sport at the showcase event from July 23, pandemic allowing.
At the end of five days of trials in a Covid-free bubble at the London Aquatics Centre, 15 men and 11 women had raced inside the Tokyo Olympic Games cut for "consideration" when the BOA names the Olympic team. Of those 26 swimmers, 17 are as close to 'guaranteed selection' as possible: they won their race inside the cut. The eight others all swam inside the cut for second place.
Here is that list of 26, plus the names of those in the front line for relay places, at the discretion of selectors.
Colour code: first place, inside cut and/or already pre-selected; second place inside cut; top 2 place outside cut but already on the team; relay berths, including noting potential solo swims for those swimmers.
In line For selection to the Tokyo Olympic Games for Britain:
Event
Women
Men
Freestyle 50m

Anna Hopkin

Ben Proud

100m

Freya Anderson

/

Anna Hopkin

Duncan Scott

/

Matt Richards

200m

Freya Anderson

/

Abbie Wood

Duncan Scott

/

Tom Dean

400m

Holly Hibbott

Kieran Bird

/

Tom Dean

800m
no qualifier

Dan Jervis / Kieran Bird

1500m
no qualifier

Dan Jervis

Backstroke 100m

Kathleen Dawson

/

Cassie Wild

Joe Litchfield

/

Luke Greenbank

200m

Kathleen Dawson

( will not swim)

Luke Greenbank

Breaststroke 100m

Sarah Vasey

/

Molly Renshaw

Adam Peaty / James Wilby

200m

Molly Renshaw

/

Abbie Wood

James Wilby

/

Ross Murdoch

Butterfly 100m

Harriet Jones

James Guy

/

Jacob Peters

200m

Alys Thomas

James Guy

Medley 200m

Abbie Wood

/

Alicia Wilson

Duncan Scott

/

Joe Litchfield

400m

Aimee Willmott

Max Litchfield /

Brodie Williams

4x100m Freestyle
Anderson, Hopkin,


Lucy Hope, Evelyn Davis

Scott, Richards, Dean,


Jacob Whittle,

Joe Litchfield
4x200m Freestyle
Anderson, Wood,


Lucy Hope, Holly Hibbott

Scott, Dean, Richards, Guy,


Calum Jarvis, Cameron Kurle

4x100m Medley
Dawson, Vasey, Jones, Anderson
Greenbank, Litchfield, Peaty, Wilby,
Guy, Peters, Scott, Richards
4x100m Mixed Medley, variety of possibles (all already on team), eg:
Dawson, Jones
Peaty, Scott
Swim Pick Of Past Week:

Adam Peaty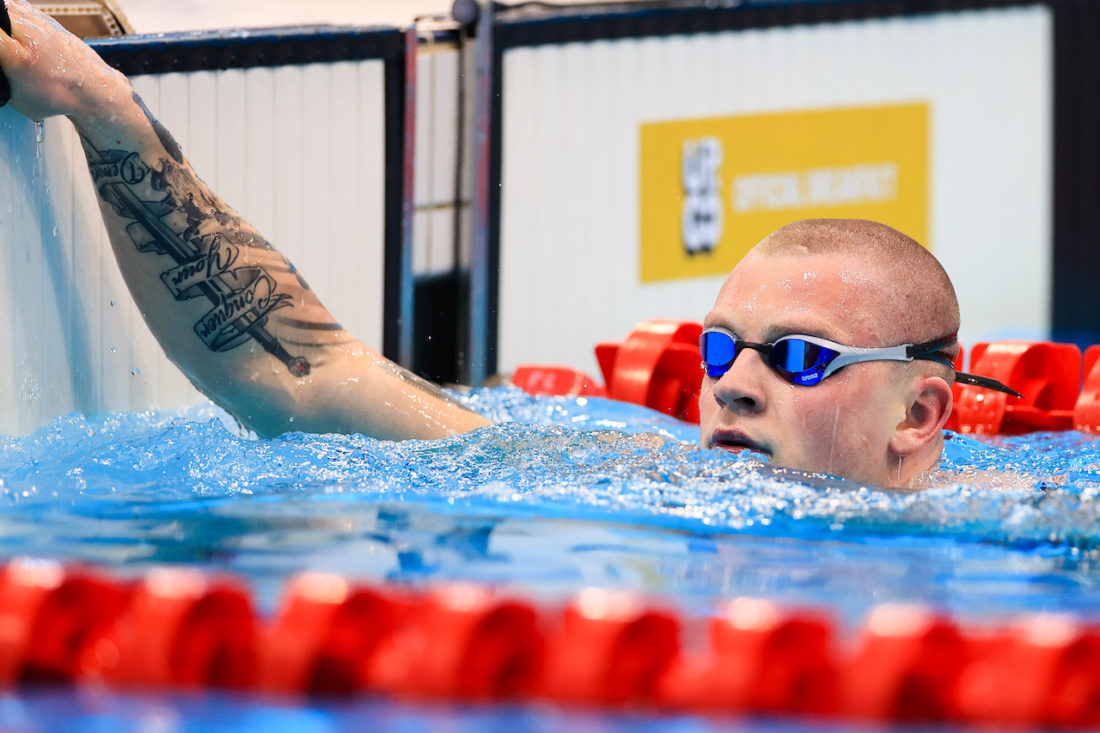 There were several outstanding swims that stood out from the rush to world-class efforts in global waters over the past week. None registered on the Richter scale of swimming dominance like Adam Peaty's 57.39 did over 100m breaststroke in London. With a prelims effort of 57.7, Peaty now has the best 20 100m breaststroke efforts in history and remains the only ticket holder to the sub-57sec club and the sub-58 club, pressure on the latter building all the while as the Tokyo Olympic Games looms on the horizon.
Sometimes the most extraordinary performances are collective and well worth noting the pioneering nature of the 200m freestyle final at British trials and its significant for the 4x200m battle ahead, with Duncan Scott and Tom Dean on 1:44s at the helm of a blistering tussle that ended with the Brothers Litchfield, Joe and Max, who in Tokyo will be the third pair of British brothers ever to make the same Olympic swim team together – and the first ever to race medley events at the same Olympics.
Peaty's latest pounce and that historic 200m freestyle final can be read via the day 1 links among the others below that take you to SOS's coverage the British Swimming Olympic Trials in London. And here's the British Swimming livestream that includes Peaty's latest big blast
Links to SOS Coverage OF GB Tokyo Olympic Games Trials:
Day 1:
Day 2: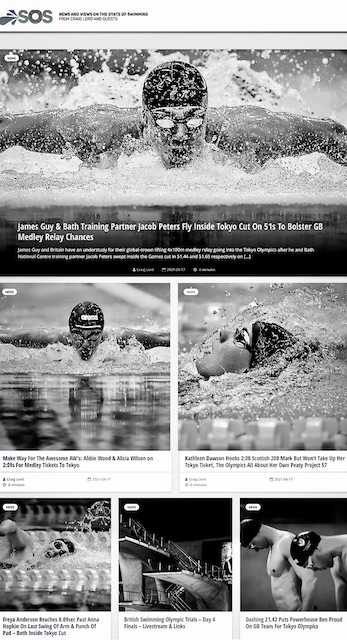 Day 3:
Day 4:
Day 5
Finals on day 5, including an historic men's 200m freestyle
– * – swimmer fell foul of anti-doping rules during career