Sarah Vasey Storms Home To 1:06.3 Victory Just 0.03Sec Shy Of GB Record For Ticket To Tokyo With Loughborough Mate Molly Renshaw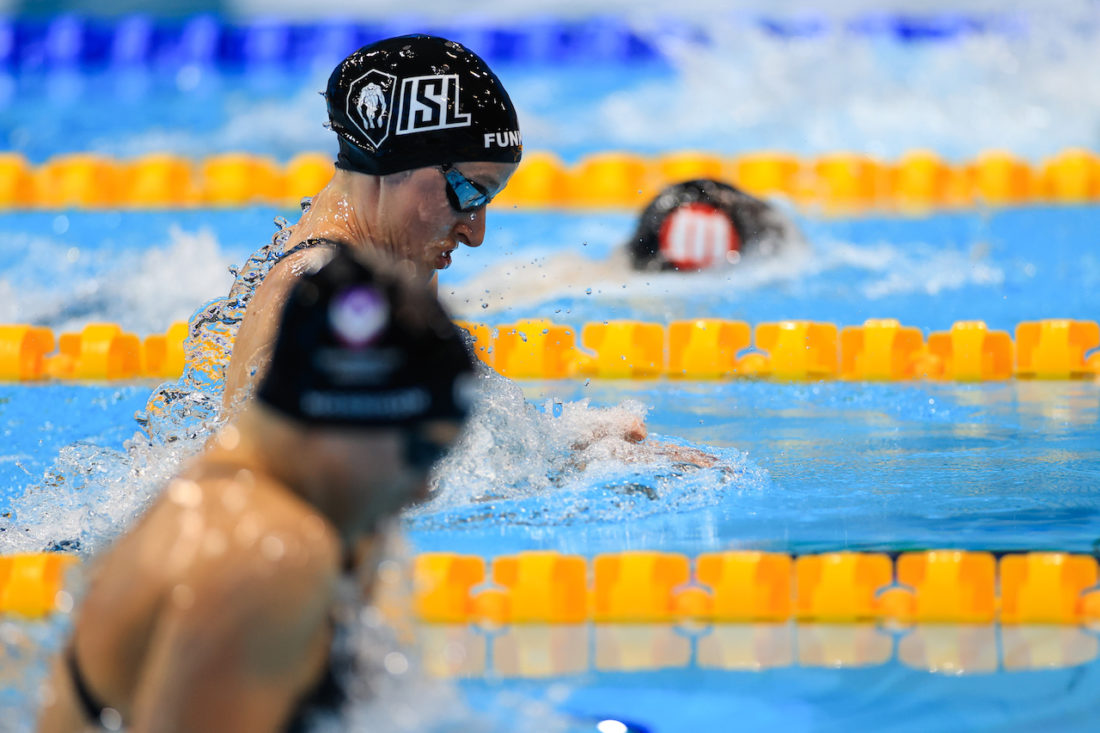 Sarah Vasey has long been known for her raw speed in sprint breaststroke but her best 100m dated back to 2017 – until today at the London Aquatics Centre and storming 1:06.37 lifetime best just 0.03sec shy of the British record set by Siobhan-Marie O'Connor at 1:06.34 during Scottish Nationals on the way to to Olympic silver in the 200m medley at Rio 2016.
No O'Connor this time round, sadly, but Britain will have two women in the Tokyo Olympics 100m fight, Vasey followed home by Loughborough teammate Molly Renshaw, already on the list for the Britain squad courtesy of a 2:20 British record blast over 200m, also inside the 100m cut on 1:06.72.
Sarah Vasey, coached by Adam Peaty mentor Mel Marshall had waited all week in the bubble of trials to make her mark in her one and only shot at selection. In 2017, Vasey got inside 1:07 twice but the following two season produced no efforts inside 1:08 (2018) and then none inside 1:07.5 (2019). The work, however was ever in progress – and race experience, something Vasey described beautifully as "racecraft" after emerging from the fray with a Tokyo ticket in her hand, was gained as a member of the New York Breakers in International Swimming League battle, coach Marshall on hand though battling for the London Roar.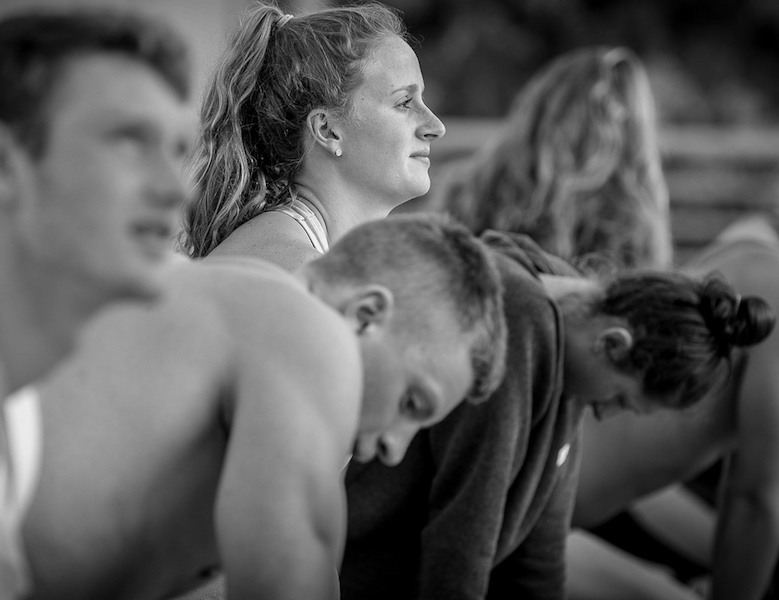 Asked about the wait to step up to the aquatic plate and the race that then unfolded, Sarah Vasey said:
"It's been a really long and hard week, and I was really nervous this morning because I had no idea how I was going to go. Tonight, though, I was just excited to race – and it's amazing to do it with Molly and Abbie [Wood] as well. "I feel like this season, I've learned a lot about my racecraft, to use that first 50m as easy speed and we've done so much work on that second 50m. I'm so glad it's paid off now!"

Sarah Vasey – photo by Gary McCaffery on training camp in Tenerife in 2017 – courtesy of
Gmcphotography.org
Renshaw, coached by Dave Hemmings was delighted, too, mostly about Sarah Vasey making it: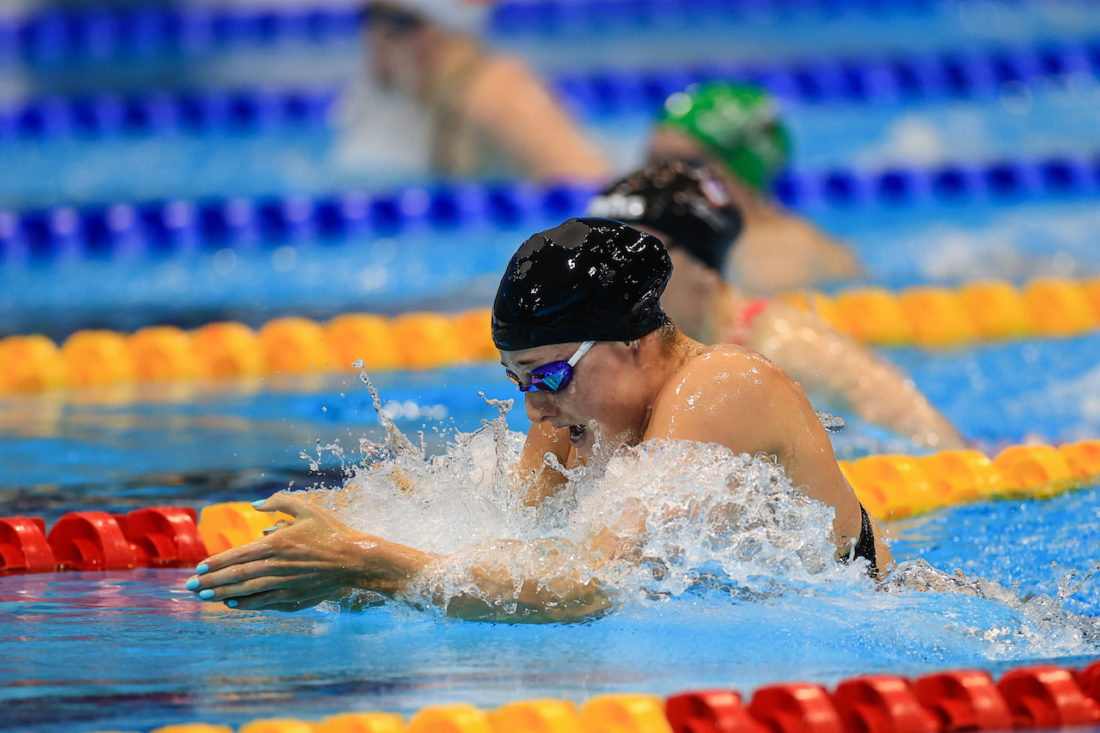 "I'm really happy. I knew Sarah would go out fast so I tried to stick with her as much as I could on the first 50m. I was completely rooting for her, I know she's waited around all week and I'm so glad she's done it. My focus is definitely the 200m Breaststroke, going into the summer it will continue that way – but it's nice to see my 100m coming down and being a bit more competitive in that."

Molly Renshaw – by Georgie Kerr, courtesy of British Swimming
Third place went to Kate Hanlon in 1:08.00.
The flow of the fight:
| | | | | | | | | | | |
| --- | --- | --- | --- | --- | --- | --- | --- | --- | --- | --- |
| Place | Name | YoB | Club | | Time | | | Pt | | 50 |
| 1. | Sarah Vasey | (96) | Loughboro NC | | 1:06.37 | | | 902 | | 31.11 |
| 2. | Molly Renshaw | (96) | Loughboro NC | | 1:06.72 | | | 888 | | 31.33 |
| 3. | Kara Hanlon | (97) | Edinburgh Un | | 1:08.00 | | | 838 | | 31.80 |
Solid Wins For Luke Greenbank & Anna Hopkin
The other two finals in London today produced no instant access to Tokyo racing but the champions of both battles were already on the list of those who have or are highly likely to be named on the Olympic squad of up to 35 swimmers.
Luke Greenbank, preselected courtesy of his bronze in the 200m backstroke at 2019 World Championships, was off his best, having sprained an ankle badly a couple of weeks back, but he still managed a 1:56.70 for the 200m win, with Loughborough teammate Ellliott Clogg closest and 400IM qualifier for Tokyo Brodie Williams, for Bath, completing the top 3. Said Greenbank: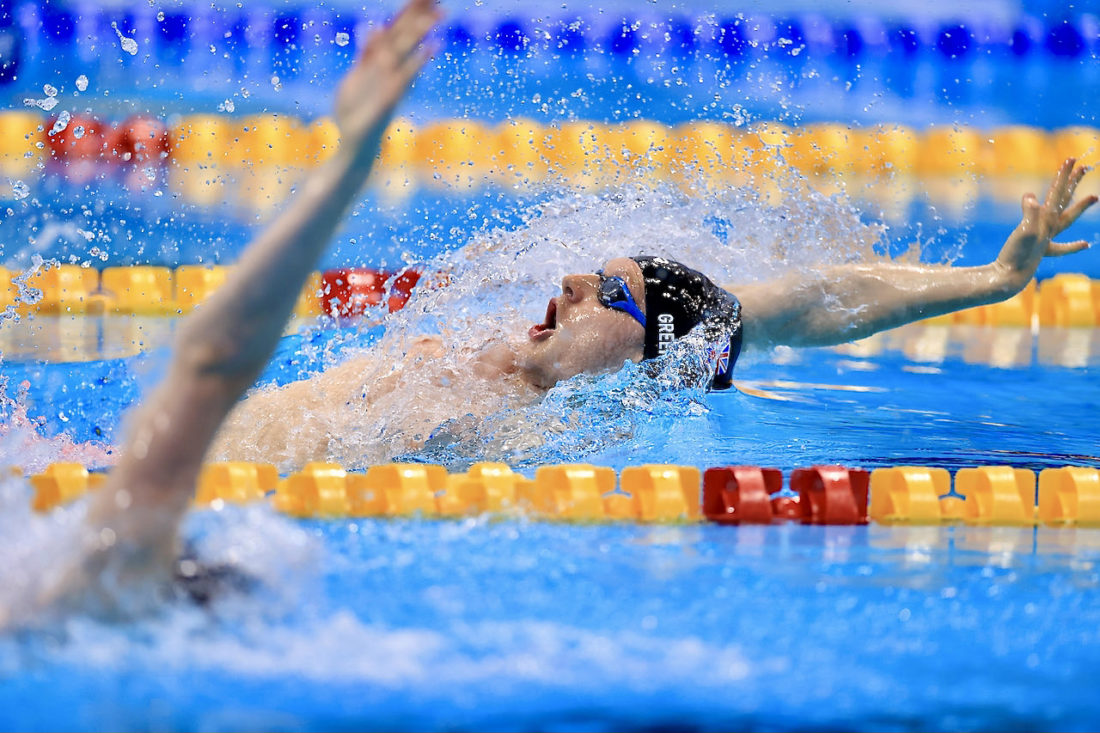 "I'm a little bit disappointed with the times. The training I've been doing coming into this was the best I've ever done, but I suffered an ankle sprain a couple of weeks ago, so it's been a massively disrupted taper. It's been a good opportunity to get some racing in, I'd have liked to have gone a lot faster but it is what it is.

It's probably about more of the same for me now. Like I said, it was the best block of training I've ever done, I was just unfortunate having far from the ideal taper. Considering that two weeks ago I was struggling to walk with my ankle, though, I'll take these performances."

Luke Greenbank – photo by Georgie Kerr, courtesy of British Swimming
| | | | | | | | | | | | | |
| --- | --- | --- | --- | --- | --- | --- | --- | --- | --- | --- | --- | --- |
| Place | Name | YoB | Club | | Time | | | Pt | | 50 | 100 | 150 |
| 1. | Luke Greenbank | (97) | Loughboro NC | | 1:56.70 | | | 882 | | 27.31 | 56.28 | 1:25.99 |
| 2. | Elliot Clogg | (99) | Loughboro NC | | 1:57.77 | | | 858 | | 26.77 | 56.05 | 1:26.42 |
| 3. | Brodie Williams | (99) | Bath NC | | 1:58.76 | | | 836 | | 27.09 | 56.40 | 1:26.84 |
Anna Hopkin had already raced inside the Tokyo cut a touch behind Freya Anderson in the 100m. Today, she dominated the dash with a 24.79 just shy of the 24.60 target, though she is likely to race the 50 in Tokyo. Coached by Mel Marshall at Loughborough after returning from college in the U.S. sooner than expected because of the pandemic, she said: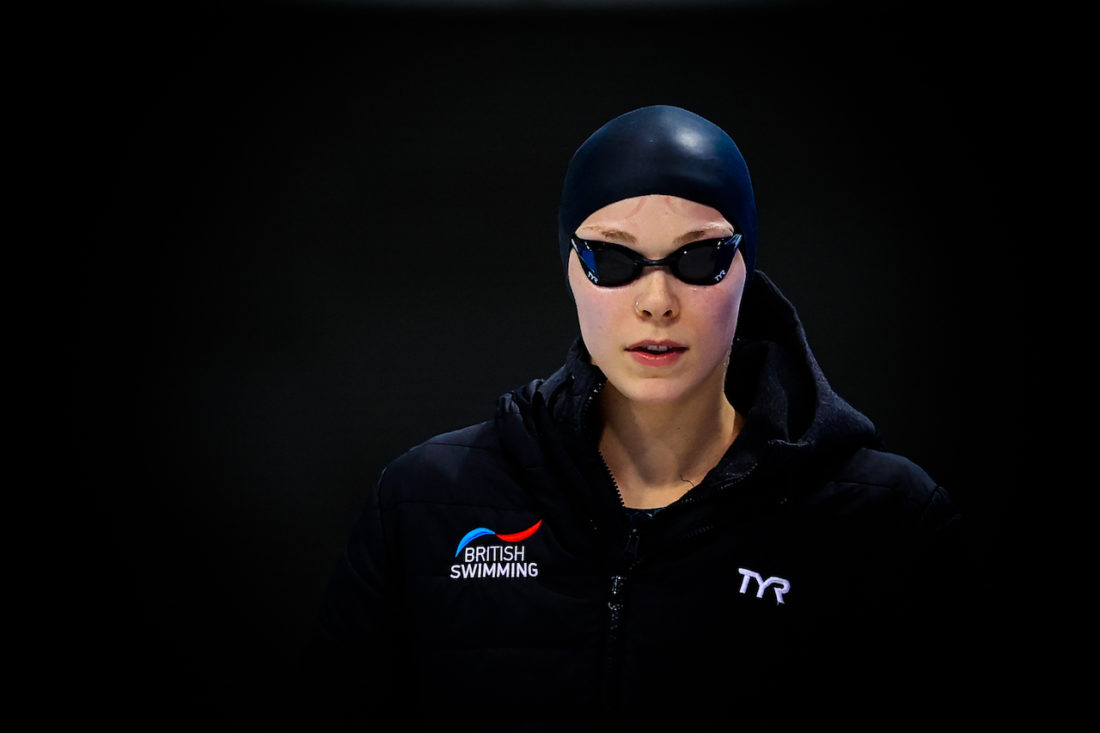 "I'm pretty happy with that swim. I think that's the fastest I've ever been outside of Worlds and definitely the fastest I've ever been at this point of the season, so to step on a little from the heat and put on a really solid time, I'm pretty happy with that. I like to focus on both the 50m and the 100m. I think the 100m takes precedence just because of relays and you always have to train up to the longest distance – but the 50m is always a fun one to do as well. It's exciting to hopefully have a shot at being part of that relay. I'm just excited for the next few months."

Anna Hopkin – photo by Georgie Kerr, courtesy of British Swimming
| | | | | | | | | | |
| --- | --- | --- | --- | --- | --- | --- | --- | --- | --- |
| Place | Name | YoB | Club | | Time | | | Pt | |
| 1. | Anna Hopkin | (96) | Loughboro NC | | 24.79 | | | 870 | |
| 2. | Isabella Hindley | (96) | Brompton | | 25.13 | | | 835 | |
| 2. | Lucy Hope | (97) | Edinburgh Un | | 25.13 | | | 835 | |
The summing up of the trials and the naming of teams and the outcome of it all belong to the future, week, months and in some ways years ahead. One summer-up comment caught the eye at the end of the five days of racing in London: a shout out to the development coaches and the local programs where it all begins, places and people that have been struggling, are struggling and will struggle for a while yet because of the shockwaves of the pandemic. This from coach Kevin Renshaw to many of his peers: