James Guy & Bath Training Partner Jacob Peters Fly Inside Tokyo Cut On 51s To Bolster GB Medley Relay Chances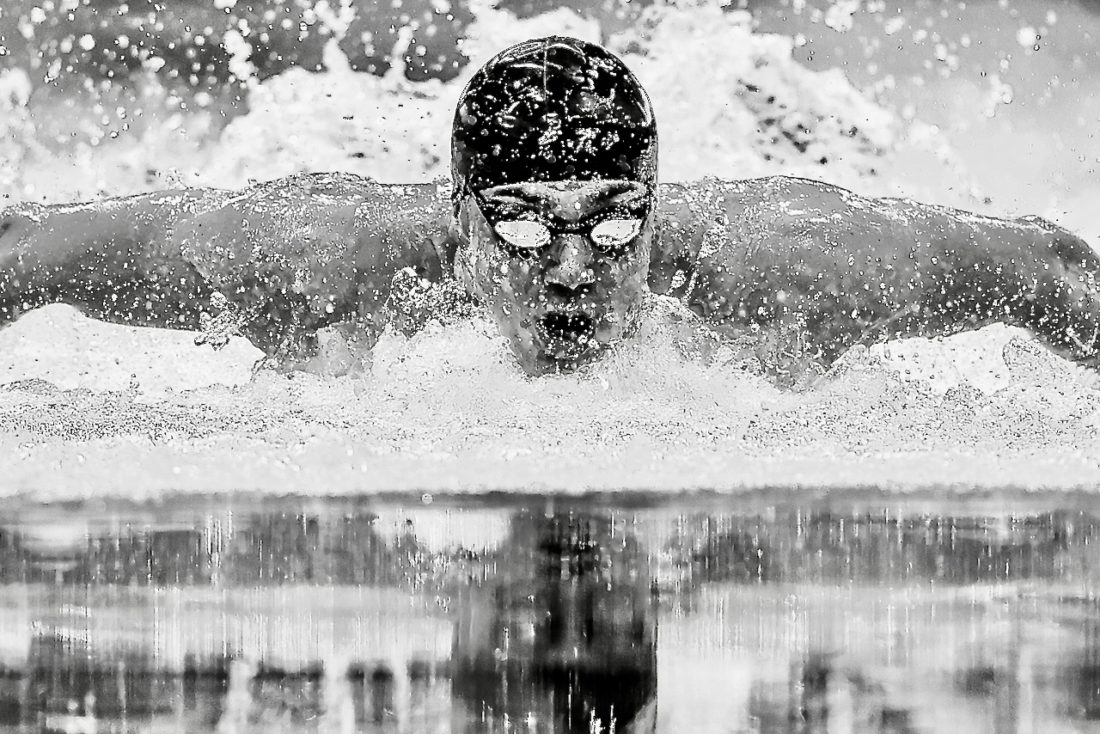 James Guy and Britain have an understudy for their global-crown lifting 4x100m medley relay going into the Tokyo Olympics after he and Bath National Centre training partner Jacob Peters swept inside the Games cut in 51.44 and 51.65 respectively on the penultimate evening of British Swimming Olympic Trials in London.
In 23.88 down the first length, James Guy, as it turned out, had done enough for victory and the instant ticket to the Games (second placers inside target have to wait a little longer for official confirmation). On the way home, however, Jacob Peters, on 24.28, stuck to the 2015 World 200m freestyle champion, Britain's multi-relay champion and top 100 'fly man, like slowly contracting glue. On the way to the wall of fate, the pretender clawed back 0.19sec from the man on the throne.
The competition for the top medley relay spot on fly may well drive Guy back below the 51sec mark – and Peters with him down the line.
Third place went to another with his eye on top billing via a spot of toppling, Ed Mildred, 17, and on 52.67, after 52.64 in heats.
| | | | | | | | | | | |
| --- | --- | --- | --- | --- | --- | --- | --- | --- | --- | --- |
| Place | Name | YoB | Club | | Time | | | Pt | | 50 |
| 1. | James Guy | (95) | Bath NC | | 51.44 | | | 891 | | 23.88 |
| 2. | Jacob Peters | (00) | Bath NC | | 51.65 | | | 880 | | 24.28 |
| 3. | Edward Mildred | (03) | Northampton | | 52.67 | | | 830 | | 24.81 |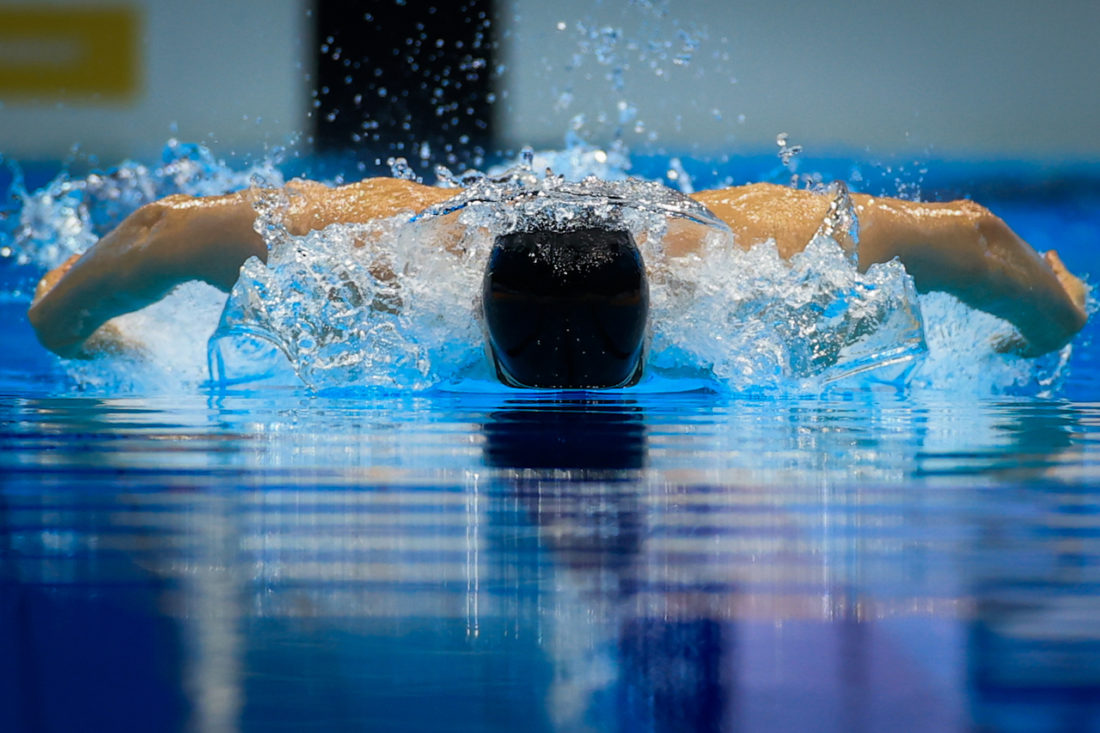 Guy has wanted to be sharper on the clock all four days of racing so far but he took a pragmatic approach a job done – and well done too:
"It's been a good few days so far, having had a good 200m fly on the first day. That's the fastest I've been for a few years, so things are going quite well. It's not quite the time I was hoping for, but hopefully I can progress that at the Olympics. I'm going to go back home, have a nice dinner, relax, put on some Benidorm and just chill out!"
Peters, five years Guy's junior and just into his twenties, was inspired by fellow next wavers at Bath: "Watching Kieran Bird, Brodie Williams and Matt Richards from our squad swimming so well, it was really pushing me on, inspirational. I remember on Wednesday when Kieran did that 400m Freestyle, I was jumping around the bedroom! Obviously I've moved to Bath National Centre this year, that's been a great help. Most of my work was done back at Poole Swimming Club, I'd like to give Barry a big shout out as I wouldn't be here without him."
The Next Chapter In A James Guy Relay Book Of Excellence
A good moment to remember the role James Guy – who will race for a place in the 200m free and 4x200m free tomorrow before trials come to a close – has played in two huge medley relays for Britain of late, among eight relays in which he has helped put Britain and England on the podium at the season's biggest target:
Olympic silver behind the USA at Rio 2016 – Guy the last man to race alongside Michael Phelps before the GOAT retired with 23 golds atop 28 medals in the most prized pantheon in Olympic forevers, all sports – and
Worlds gold, the global title ahead of the USA, a result with a David and Goliath feel to it in the context of swimming history.
The greatest show of a British medley team ever ended when Duncan Scott split 46.14 as he surged past Nathan Adrian in the final metres of battle. With one relay swim, Scott had not only felled the most successful medley relay nation there ever was and beaten the 2012 Olympic 100m freestyle but held also managed to demote Jason Lezak's Bernard-bomb of a 46.06 split in a shiny suit back in 2008 (to keep Phelps' eight-golds hopes alive) to "now less impressive than that Scottish guy in textile). Americans may argue but they would only sound like the folk who always counted the gold standard as the way to measure medals tables until Australia topped 'em at 2001 Worlds in Fukuoka.
Adrian was so stunned by Scott's speed that he ended up splitting a 47.60, the third slowest in the entire field, gold to Britain in a European record of 3:28.10, the USA taking silver in 3:28.45, Russia bronze in 3:28.81.
That granted Adam Peaty a third gold after his he'd retained both the 50 and 100m breaststroke title for a second time, his six titles in those two event a record of records in World-Championship history. Luke Greenbank, bronze medallist in the 200m backstroke, swam 53.95 to hand over in seventh to Peaty who split 57.20 to put Britain at the helm of pace before James Guy faced the might of Caeleb Dressel: 49.28 to 50.81.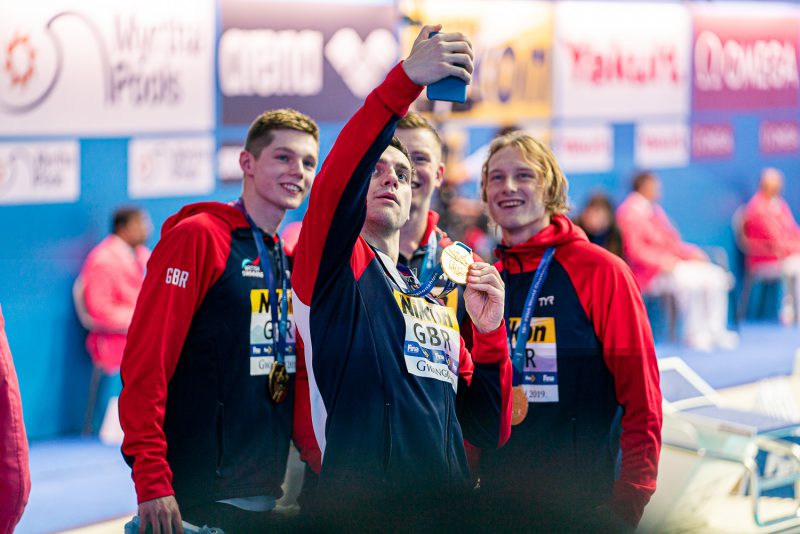 Then came Scott's scorcher. He emerged from the thrill to say:
"I think when you get to this level, times are not relevant and it's just down to racing at the end of the day. I got put in a great position, I was diving right in on Adrian's hip.

"I've been there many times before and on the blocks put me in an incredible position and I just have to try and execute a good race plan and no I can't say I thought I had that split in me but I'm so speechless that I've been able to put that race together."
He added: "As Adam said, we are quite a young team – I think he is probably the oldest at 24 – so we have got plenty more years together so this has been a great stepping stone for us and we are looking forward to next year."