Stage Set for 200m Battles: Eoin Corby Joins Darragh Greene on 2:10 & Mona McSharry Sets 2:25 Heats Mark Before Niamh Coyne's Big 2:26 PB In Semis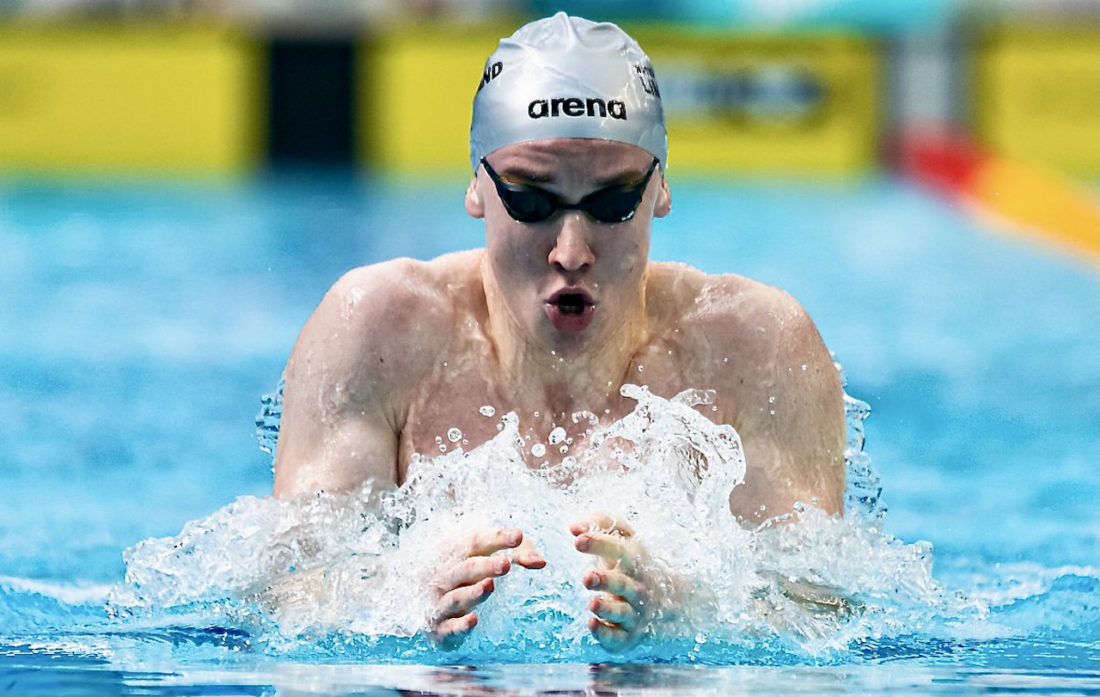 Progress in the Irish pool has been largely a matter of individuals against the clock this week at National Team Trials in Dublin but this evening Eoin Corby and a 2:10.99 ahead of Darragh Greene marked one of two 200m breaststroke battles that hinted at the brighter swimmer-versus-swimmer (and not just clock) future Irish swimming can look forward to if it keeps up the fine work underway.
Greene, second through to the final today, holds the Irish record at 2:10.05. He and Eoin Corby, 19, will battle each other and a Tokyo Olympics target time of 2:10.35 tomorrow in the showdown on the last day of the meet.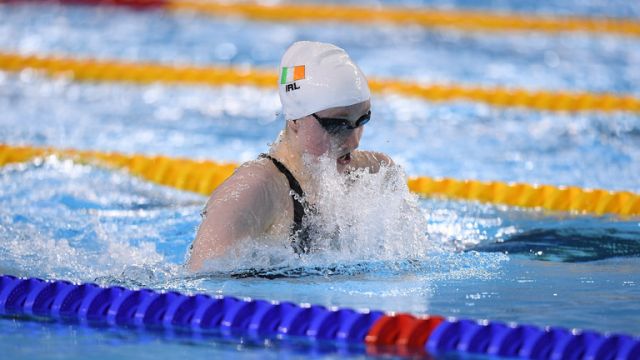 Similarly, the women's 200m breaststroke today became an event in which eyes will not only be on the clock but the race. Niamh Coyne showed where the future rests in program on the move as she edged ahead of Mona McSharry to claim lane 4 for the final of the 200m breaststroke.
McSharry had taken a hammer to her own Irish Record when she clocked 2:25.92 in heats this morning, Coyne back on 2:30.09, around the time she said she'd been on "for a while now". No longer after she shadowed McSharry for three lengths, moved up to the record-holder's shoulder with 20m to go and slowly but surely edged ahead to claim lane 4 in the final on 2:26.73, McSharry on 2:27.44.
The second Irish record of the day fell in the women's 50m freestyle, Danielle Hill taking the pace on to 25.19 in her semi-final.
The ebb and flow in the women's 200m breaststroke:
34.77; 1:11.33; 1:49.15; 2:26.73 Coyne
33.48; 1:10.53; 1:48.66; 2:27.44 McSharry
Their target time for the Tokyo Olympic Games is 2:25.52, 0.4sec inside McSharry's new Irish record. If McSharry can pace the race right and Coyne can go with her, they would give Ireland a glimpse of a time when the program will be looking for two, not one, qualifiers for Olympic racing in a number of events in senior waters.
It wasn't the first time that Coyne had got to the wall ahead of McSharry. Back in 2018, Coyne won Ireland's first medal of the Youth Olympics when she claimed silver in the 100m breaststroke adrift Russian Anastasia Makarova, ahead of Lithuania's Kotryna Teterevkova, with McSharry an agonising 0.02sec shy of delivering two bites of the cherry for Ireland in the midst of a season of struggle a year after cracking the 50, 100 and 200m Irish records.
Much water under the bridge since then, McSharry, on an Irish record of 1:06.29 in the 100m, having been on a big journey and Coyne having stepped up today with a 2:26 200m that bodes well for her transition from junior to senior waters, a journey that can be a struggle for many.
In other action, Jack McMillan led the way into the 100m freestyle final on 49.22 at the helm of four 49s – Jordan Sloan on 49.55, Mac McCusker, 49.78, Gerry Quinn, 49.87, with another 49 swimmer, backstroke ace Shane Ryan, just into the 50sec zone.
The fourth day of action also witnessed a 2:00.48 from Conor Ferguson in the 200m backstroke.