Mona McSharry Cracks 1:07 Then Rattles Rattles 1:06 For Two Of Five Irish Marks As Day One Of Olympic Trials Delivers 5 Tokyo Cuts With Not A Final Swum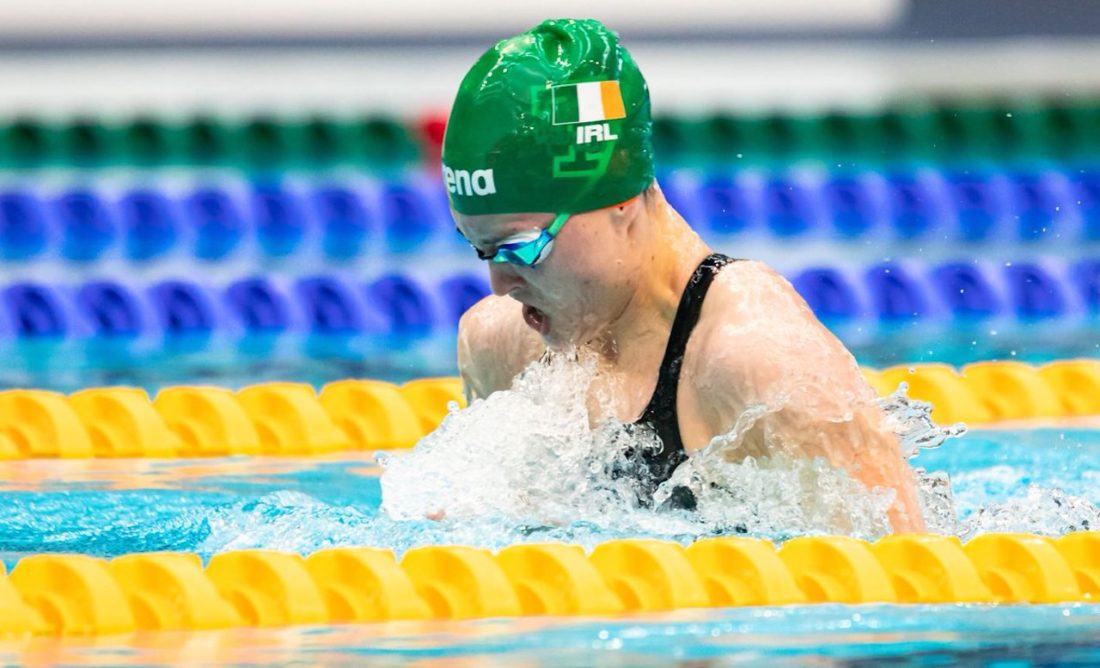 Mona McSharry said she'd travelled back from Tennessee home to Dublin on a mission to show she'd conquered her fear of nerve-wracking situations, like attempting to qualify for an Olympic Games.
Conquered, thumped into submission and banished to the depth of the Irish Sea. Mona McSharry's mission, one of five Irish standards on the day, was accomplished in 1:06.29, her second Irish 100m breaststroke record of the day after she clocked the first sub-1:07 for her country on 1:06.97 in heats.
That took her inside two targets and an elbow across that Irish Sea: the 1:07.07 hurdle for a ticket to the Tokyo Olympic Games; the 1:07.10 at which she had held the Irish Record since she lifted the World Junior crown back in 2017; and inside the British record, held at 1:06.34 by Siobhan-Marie O'Connor, Olympic 200IM silver medallist of 2016.
Day 1 semis added to the pile of records with not a single final swum yet when Danielle Hill sped to a 1:00.48 Irish 100m backstroke standard. McSharry's two Irish Records were among five – adding up to four swimmers inside the cut for Tokyo on the first day of action at the Swim Ireland Olympic Trials in Dublin without a single final having been raced. Irish eyes were positively chortling, surely.
That they could not wait until tomorrow suggests the Irish shoal was ready to race at the end of a sustained period of lockdowns, bubbles and being unable to race on a content basis for the best part of a year.
McSharry Cracks 1:07 For 1st Time Then Rattles 1:06 In One Day
Four years after that World junior crown, McSharry has moved up to the edge of the next hurdle, the 1:06 mark beyond which she may dream of and plan and prepare for an place in an Olympic final, that country where anything can happen, as Ireland's performance director Jon Rudd will doubtless remind McSharry with a nod to a former charge of his at Plymouth Leander in England: Ruta Meilutyte, of Lithuanian was 15 when she swam fast times in the rounds of the London 2012 100m breaststroke on her way to upset gold ahead of American favourite Rebecca Soni.
The good news was just about everywhere you cared to look on the first day in Dublin, the morning session delivering a 7:52 Irish Record and Tokyo cut for 19-year-old Daniel Wiffen in the 800m freestyle, his twin Nathan watching from Loughborough University, where the siblings are based; then cam a 59.76 Irish Record for Darragh Greene in the 100m breaststroke, the morning cheer completed by a 53.85 in the 100m backstroke from Shane Ryan, his time precisely on Tokyo target.
McSharry could well have the company of a teammate in the 100m breaststroke if Niamh Coyne can get any closer in the final tomorrow, a heat best of 1:08.03 converted to a lifetime best of 1:07.58 in the semis this evening, a shot at 1:07.07 on the horizon.
Danielle Hill Sets Irish 100 Back High Bar At 1:00.48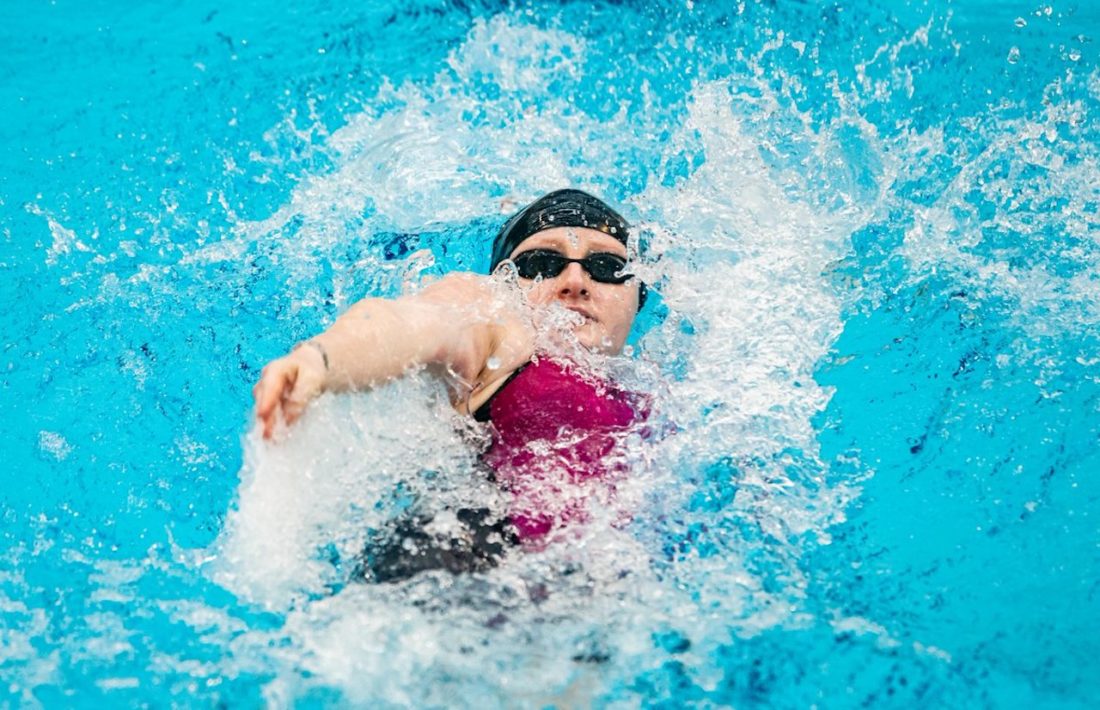 First up, Danielle Hill sped to a 1:00.48 Irish 100m backstroke record in her semi-final for a ticket to lane 4 for the final tomorrow and another crack at the consideration time for Tokyo of 1:00.25. Whatever happens, just look at where Hill has come in the past two years, the last 12 months stacked with pandemic-related challenges: the Irish Record had stood to her at 1:00.90 since February 22 last year at the McCullagh International in Bangor; go back to 2019 and Hill was still third best ever on the all-time Irish ranks, on 1:02.09.
With every passing meet, it seems, for the past couple of years, the evidence of strong progress in Irish swimming has cascaded on to the result sheets in the shape of new standards and on to the video clips of coaches and sports scientists working on making the Irish shoal as sharp and efficient as they can get it.
It has all unfolded since Swim Ireland committed to backing a plan by Jon Rudd as performance director to build a world-class performance team, including swim coaches, strength coaches, nutritionists and others. The focus has been on national centres but also in support of local programs through spread and share of knowledge, coach mentoring and sports science.
Meanwhile, in semis, Darragh Greene backed up his morning record with a 59.86, the second time he'd raced inside the cut, of 59.93, which Eoin Corby, 19, got close to with a 1:00.23 heat followed by a 1:00.15 semi, Nick Quinn not far away on 1:00.83.
Ryan cruised the semi of the 100m backstroke, Conor Ferguson taking lane 4 for the showdown in 54.32, the national record holder on 54.91 and keeping his powered dry for the final tomorrow.
The top two qualifiers for the 200m butterfly final are Brendan Hyland, 1:57.85, and Paddy Johnston, 1:59.76. Their Tokyo target in the final tomorrow: 1:56.48.