Penn's Paula Scanlan Reveals Shocking Treatment Of Females In Saga Of Will/Lia Thomas Transition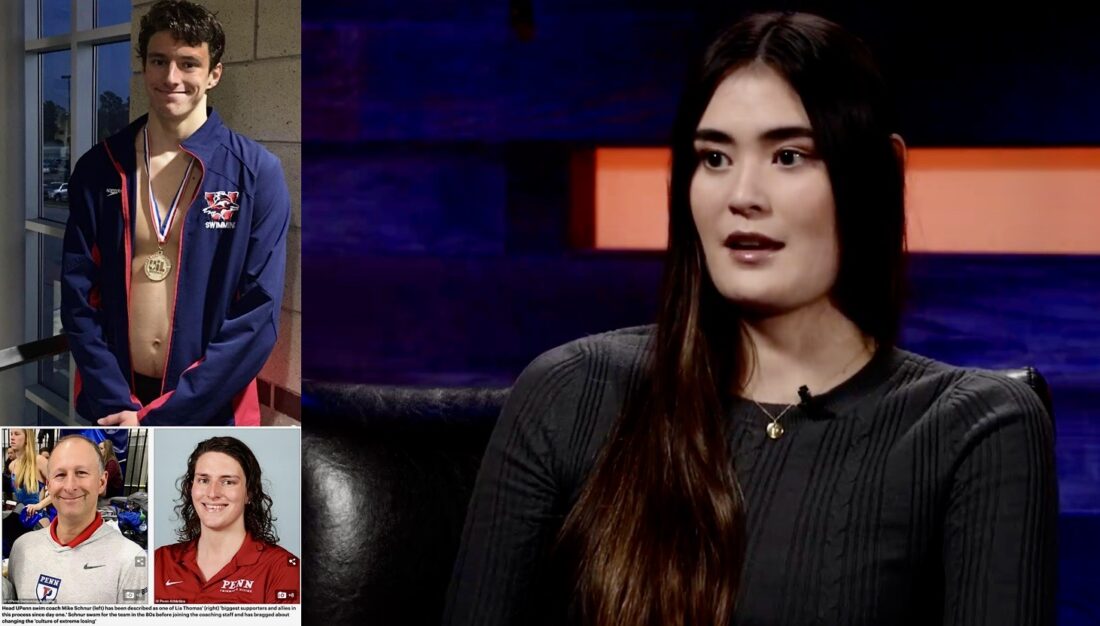 Paula Scanlan, a former teammate of transgender swimmer Lia Thomas, has spoken out about the intimidation female athletes and students faced by officials at the University of Pennsylvania.
Scanlan told Daily Wire's Matt Walsh that the university told female athletes that having a male on their team was "non-negotiable".
The authorities, with responsibilities as guardians of female athletes and protectors of women's rights, tried to silence comment and complaint about Thomas after women swimmers were informed in 2019 that Will Thomas would be moving from the men's team at Penn to race among females as part of his transition to identify as Lia Thomas.
Scanlan said staff "wanted them to be quiet", while teammates were told "they were the issue" if they raised any concerns.
Thomas began hormone replacement therapy in 2019 and joined the women's team in 2021 after having swum as a mediocre-standard male on the men's team at Penn.
Scanlan, who had first spoken to Walsh anonymously in his gender and transgender documentary "What Is A Woman?", revealed her identity in her latest effort to speak truth to power in the face of what many females at Penn have described as blatant discrimination and sexism by the guardians of college and NCAA sport.
Scanlan joins former University of Kentucky swimmer Riley Gaines in advocating for the rights of women and girls, in sport and other realms, such as safe spaces where sex matters on grounds of privacy and the right to feel secure. Penn swimmers complained in 2022 after Lia Thomas, 6ft 4, was granted access to the female locker rooms and, according to the athletes who reported their concerns over having to change in front of a male and face that teammates' male genitalia.
In an interview posted on Twitter, Scanlan tells Walsh: "We had a team meeting led by the leader of the men's team in 2019 about how Will Thomas would be joining the women's team. I felt shocked and a little uncomfortable, but everyone around me looked excited for someone in the men's team to be 'living their true self'. I can't speak for everyone. But I think it was a lot of shock, a lot of uncomfortable smiling. But that's just my interpretation."
Scanlan said the women's team were not given a chance to raise questions about Thomas joining the team, and were instead forced to accept the University's decision in a meeting with him present. One female athlete, says Scanlan, was forced off the team because Thomas had taken her place as an athlete who had not only transitioned on self-identity grounds but radically improved status in sport by towing male advantage into female competition.
The athlete who lost her place approached the Athletic Department in tears, said Scanlan but when she returned to her teammates she was "completely on-board with Thomas competing like it was some magical, beautiful thing".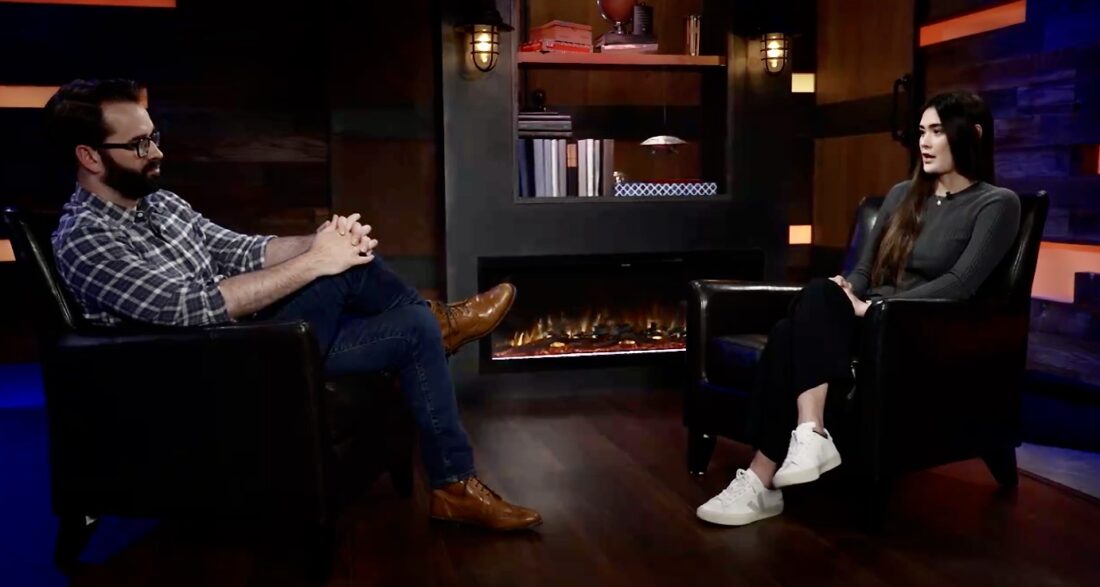 "She came back from the meeting and suddenly thought we were a part of some groundbreaking team. There was something going on at the Athletic Department that wanted to keep us quiet. I was like, 'this is getting scary'. Two days later they had a formal meeting with us, with Lia excluded, and we were told you would regret talking to the media. They also told us Lia swimming with us is non-negotiable and provided us with counselling services to 'help us be okay' with it. It's incredibly startling."

Paula Scanlan – image: screenshot of Paula Scanlan in conversation with Matt Walsh
In the interview, Walsh says he believed the most important thing Scanlan revealed was the alleged "psychological manipulation" that was allowed to unfold at Penn."The most disturbing thing that revealed is the psychological manipulation from the school that made the real girls on the team question their own common sense and judgment," Walsh said. "They knew it was wrong to have a man on the team but the gaslighting campaign was extremely effective."
The issues raised by Scanlan, Gaines, Walsh, Nancy Hogshead-Makar and many others are a hot political potato in the U.S., where President Joe Biden has indicated that he will rip up Title IX rights for women in sport after 50 years of equality kicked in with the 1972 legislation. Biden says that his administration has plans to make it harder for schools to bar transgender students from taking part in competitions under their elected gender.
Nancy Hogshead-Makar On Trans Inclusion, Part 1: 'Fight Or Resign Yourself To Sexism & How That Plays Out In Women's Sport'
Trans Inclusion Part 2: Will Women Have All Lanes That Life & Rights Promise Them By The Time Regulators Are Done Deciding?
As the truth emerged about efforts by Penn leaders to silence women, Hogshead-Makar, a civil rights lawyer, summed it up neatly when noting that the adults in the room had been warned that things would not go well for those refusing to see the harm being done to females:
Lia Thomas says Biden's standpoint, one called out far and wide in the U.S. as symptomatic of an old-style, 'man's world', misogynistic and discriminatory approach to the rights of women, is just the beginning of demands for unfair competition. In April, Thomas told media: "This rule is a good start. However, it is not enough. During this time of intense anti-trans backlash, the trans community needs explicit protection from discrimination in order to live our lives freely and equally."
Thomas has never acknowledged what Thomas surely knows: that as an average male club swimmer, Will was unheard of and incapable of making any impact in swimming at national or national collegiate level, while among females, average was good enough to beat three female Olympic silver medallists for an NCAA title for one reason alone: natural male advantage that explains why sex not gender ID divides men and women at the gateway to sport on grounds of safety and fair play.
The Matt Welsh interview with Paula Scanlan in full
Paula Scanlan also appeared on Daily Wire's Crain & Company:
Meanwhile, Lia Thomas' days of winning in the pool ended with the sole college and NCAA appearances of the 2021/22 season. Long before Thomas claimed the NCAA 500 yards freestyle title in March 2022, FINA, later to be rebranded World Aquatics, had assembled a school of world experts in various fields to address the question of what inclusion should look like in international competition. Their work was well underway before the wider world had heard about Lia Thomas.
An overwhelming majority of nations at Congress in June 2022 voted to ring-fence the women's category for female athletes only by barring any athlete who had developed through Tanner stage 2 of puberty from boy to man. The rule in place since summer last year allows Thomas to compete in what is currently the men's category but may become the "Open" category in which all males can compete. A decision on what then "Open" category will look like is expected in July on the cusp of the World Championships in Fukuoka, Japan.
The debate over models of sports inclusion continues apace, with many federations yet to catch up with swimming, athleticism, rugby and a few others, all acting in the absence of any hard and fast rules from the IOC. The questions run to anti-doping far and wide, as demonstrated by this from marathon ace Mara Yamauchi:
The issues raised by the Lia Thomas saga and many others form part of the book this author has worked on with Sharron Davies since last year:
---
Unfair Play – Sharron Davies, Craig Lord
Out on June 22, 2023 – Published by Swift Press
Pre-Order: Hardback Amazon – Hardback Waterstones – Hardback BookShop.org – Ebook Amazon Kindle – Ebook Kobo

On the face of it, women's sport is on the rise, garnering more attention and grassroots involvement than ever before. However, the truth is that in many respects progress is stalling, or even falling back.
Sharron Davies is no stranger to battling the routine sexism the sporting world. She missed out on Olympic Gold because of doping among East German athletes in the 1980s, and has never received justice. Now, biological males are being allowed to compete directly against women under the guise of trans 'self-ID', a development that could destroy the integrity of female sport. This callous indifference towards women in sport, argue Sharron and journalist Craig Lord, is merely the latest stage in a decades-long history of sexism on the part of sport's higher-ups.
Reviews:
'Sharron's book sets out all the reasons why sport should be based on biological reality. Notions of fair play and a level playing field are the reason sport has lasted thousands of years. If we take those away, we will only have play at one end and war at the other. We will also abandon 52% of the world's population' – Daley Thompson, Olympic decathlon gold medallist in 1980 and 1984
'The facts and science are laid out nicely here by Sharron Davies. It's great to see a female athlete supporting those following in her footsteps' – Martina Navratilova, all-time female tennis legend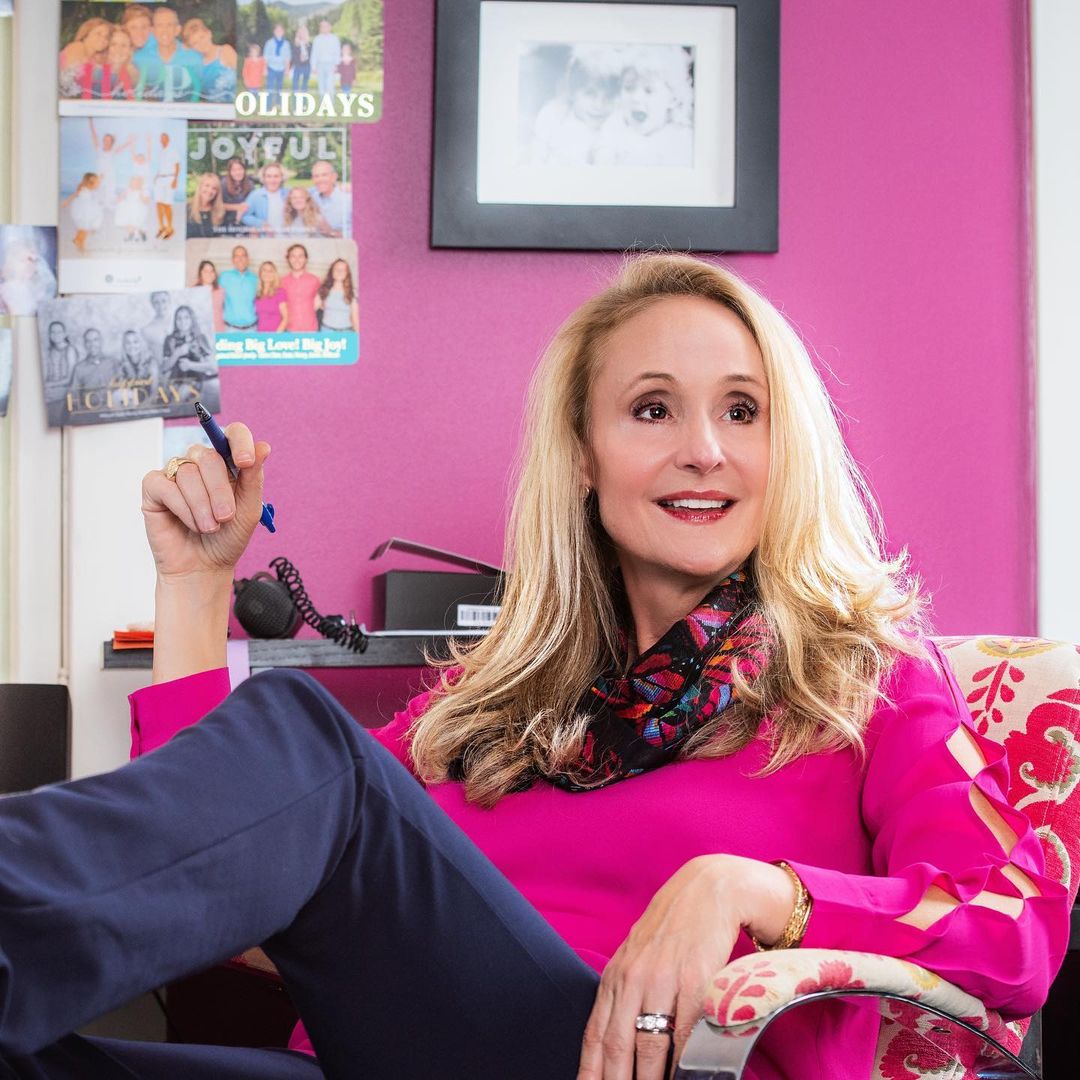 'Olympian Sharron Davies was way out ahead of the sports world, warning everyone of an impending crisis to girls' and women's sport. She and I know the bitter taste of unfairness: we both competed against doped up East German swimmers. History is repeating itself, this time by men who identify as women. Sharron and Craig tackle this story with precision and fairness'

Nancy Hogshead-Makar, triple Olympic swimming gold medallist and CEO, Champion Women – Image – Nancy Hogshead Makar (courtesy of Champion Women)

---
Related SOS coverage:
Male Puberty Rules Out Access To Female Racing As FINA 'Gold-Standard' Policy Safeguards Fair Play For Women & Creates Open Category For Transgender Athletes
Swimming Ban On Transgender Athletes Who Grew Through Male Puberty Set To Be Gold Standard As Rugby, Athletics, Football Lean The Same Way
The 200 Free Time Trial That Became A Yardstick Of How Much Poison Is Being Poured In The Women's Swimming Pool
Fond Of Women's Sport: Dr. Emma Hilton & The Science That Shows Why Biological Sex Not Gender Choice Says Who Swims As Man Or Woman
World Athletics Bars Males From Female Category (Restricted Access For DSDs)
The Class Action World Athletics Should Fear As Storm Amelia Joins The Weather Girls To Stop It Raining Men In Women's Sport
Sex Matters In Sport: 3,000 Athletes Among More Than 5k Who Signed Petitions Calling On Fair Play For Women In Transgender Inclusion Debate
Tucker & The Fallacy Of "T" When It Comes To Reasons Why Transgender Athletes Don't Belong In Women's Sport
Transgender Athletes: 'Fairness & Safety Cannot Co-Exist', So Create Universal Category Apart From Women, Says UK Sports Councils' Equality Group
Dr. Carole Hooven On T, Transgender Athletes & Competitive Sports – UNE President's Forum