The 200 Free Time Trial That Became A Yardstick Of How Much Poison Is Being Poured In The Women's Swimming Pool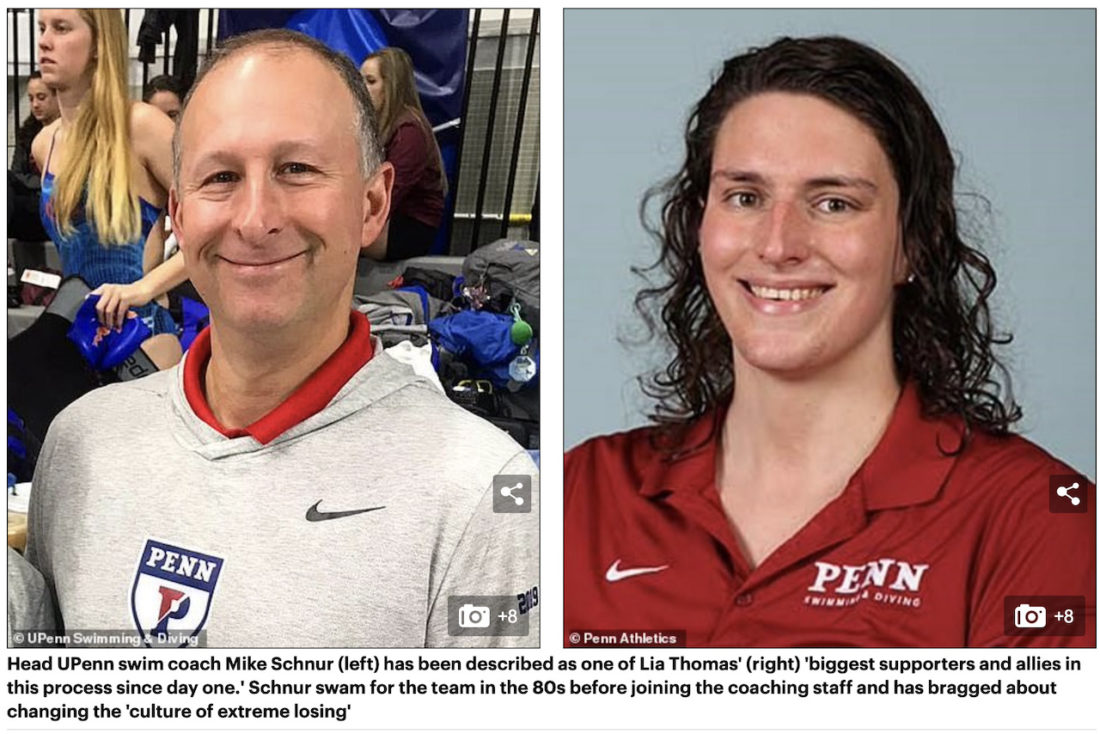 Editorial: A 200 freestyle in which Lia Thomas crushed female opponents with a last 50 faster than the first 50 last night became the yardstick by which we can measure the essence of injustice and concentration of poison being poured into the Ivy League Championships pool and women's sport in American college racing and beyond.
Let's be clear through the eye of aquatic experience: Thomas, who has been allowed to rocket to the helm of pace in women's swimmer as Lia, a trans athlete who grew from boy to man before making a gender choice just two seasons after racing as Will, an average club-standard swimmer in the ranks of men, is holding back.
Holding back. An art mastered by those who know they've won before the gun goes off. Holding back, as in me racing a class of seven-year-olds down a lap on freestyle; as in Katie Ledecky and Caeleb Dressel showing up at the local Little-League gala and mopping up; as in a woman bulked on steroids taking on clean rivals knowing she can't lose; as in the very opposite of fair sport.
Stealing sweets from babies. Who wants it?
Well, some significant and misguided folk do: Pennsylvania University, the Ivy League and those who think it reasonable to rule from their Ivory Towers that a swimmer is no different to a librarian, a rocket scientist, a hairdresser, a company executive, the baker, the butcher and candlestick maker.
With each stroke of misunderstanding and wilful blindness, this guardians and stewards of college sport in the United States raise the yardstick of society and cane the crap out of women's sport, out of Fair Play, out of natural justice in a realm where sex matters to the very outcome, life longe, while gender choice is an option that leaves men's swimming on the blocks as it ever was but is the very ruin of women's swimming.
Inclusion is the mantra among those who would rather set aside the significance of science and sex in favour of following a politically correct pathway of the kind that may well one day lead to even greater nonsense. For instance, in response to gnashing of teeth among the great unwashed like you and I, why not scribble a tortured rule and require all women to accept that they are now considered as racehorses and greyhounds and that weights will be tied to their toes according to their muscle mass and bulk in a bid to handicap those punching above their weight?
See how fair we are. But just don't mention the fairer sex, lest offence is taken by an ignorant man in a position of power at the heart of academia and all its libraries of scientific proof and a history of lived experience in sport that screams the reasons why the Ivy League has earned the right to wear "Dunce" on its cap.
Here's one of the reasons why:
Tucker & The Fallacy Of "T" When It Comes To Reasons Why Transgender Athletes Don't Belong In Women's Sport
Our other coverage of the issue and related may help it out of its hole: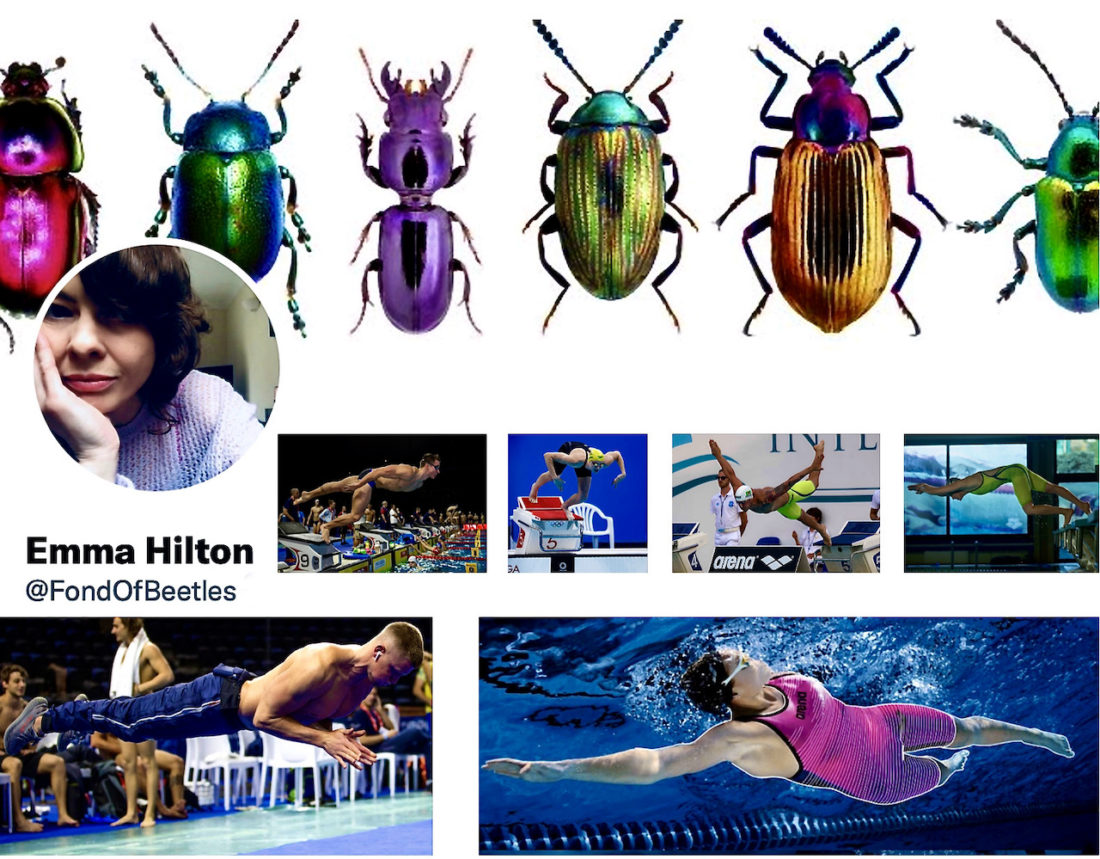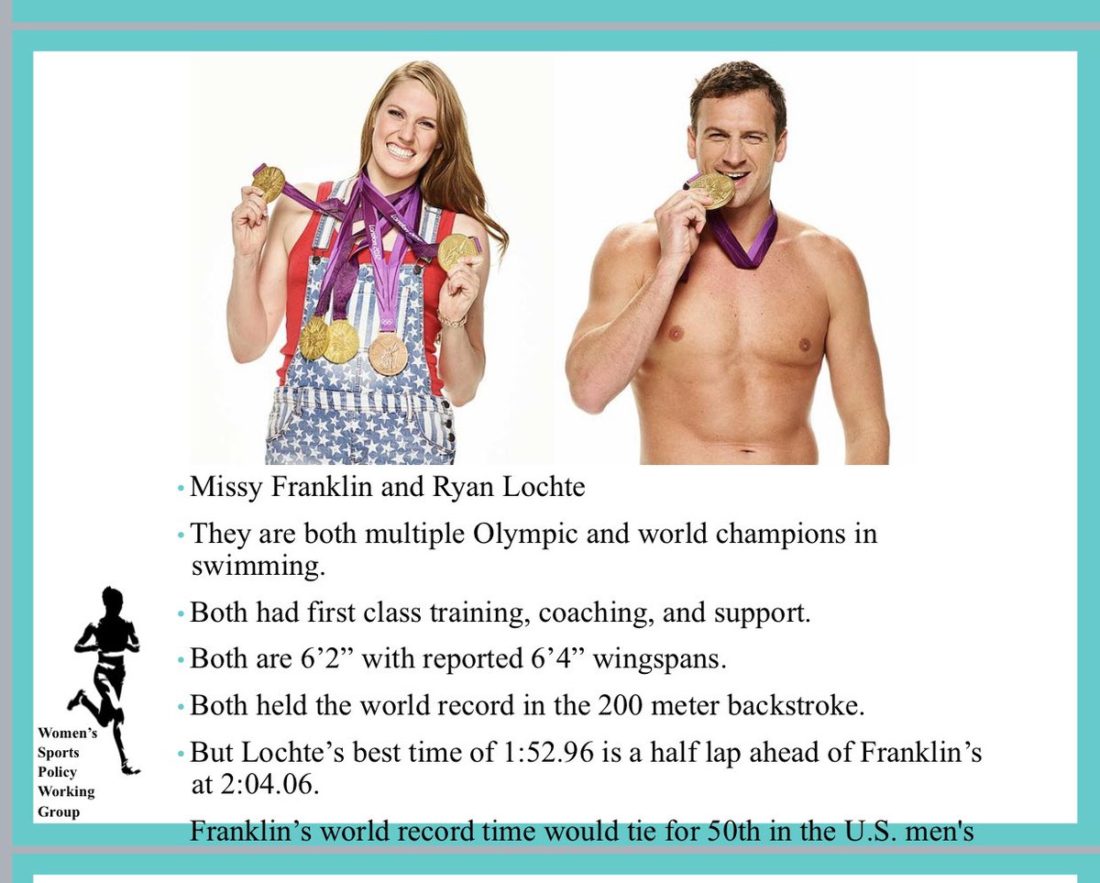 The bottom line: Lia Thomas won the 500 yards and then the 200 yards freestyle at the Ivy League Championships because of the 'he' in the 'she' that gender choice cannot remove: no amount of testosterone reduction therapy can change the capacity of lungs, the size of limbs, a life lived without the setbacks and challenges of natural menstruation cycles and the many other of the physiological and psychological differences between male and female development that in sport add up to an essential gateway to fair sport throughout history: men compete with men; women compete with women.
The image to the right is one put together by the Women's Sports Policy Working Group. It speaks of why Sex Matters. One of the founders of Sex Matters is Dr. Emma Hilton, AKA @FondofBeetles, who points out stuff like this: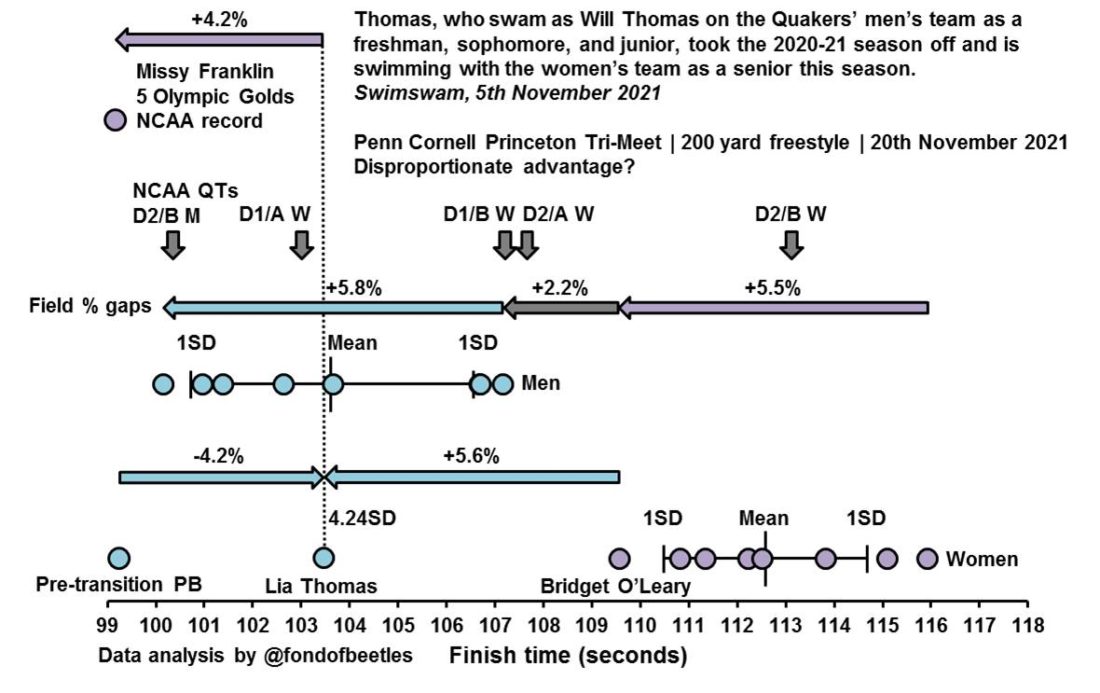 If you have time to read nothing else, read this:
Ivy League and NCAA leaders don't care to see any of that and much else. They have even cited the lack of science and the learning curve in order to tell us 'come on guys – and gals – be fair, give the trans athlete a chance' when actually their very reason is why an open category for trans inclusion in sport should be the very first step and option any guardians and stewards of fair sport should take.
Imagine if we applied their logic to driverless cars: we don't know enough about it, so let's learn by sending all the prototypes out onto busy roads and see what happens.
A car crash. That's what would happen. So it is in women's sport.
Sure, there may well be more to learn about the advantages or otherwise of the motor and neurological skills accrued by a boy growing to a man over the parallel pathway travelled by the girl who grows to a woman. There is always something more to learn.
Somethings are blindingly obvious, however: Lia Thomas, who no longer complies with USA Swimming rules for inclusion in women's swimming and therefore finds the door to international selection shut, is racing among women swimming in the Ivy League at a time when the Ivy League has courted legal challenge over local laws on indecent exposure because women who share the changing room have reported seeing Thomas' male genitals.
Such things, while relevant in law, distract us from the core issue in sport: those genitals are simply confirmation that Thomas, regardless of how she feels and what her choices now and in future are and may be, is a biological man racing among biological women.
The result is all too clear and devastating for the women Thomas is also caning with the yardstick of societal acceptance that ought never to overrule a key pillar of fairness in sport: sex matters.
And then there is the holding back of tears – and the holding back of effort.
The University of Pennsylvania swimmers clocked 1:43.12, a Blodgett Pool record that cut 0.66sec off the previous standard. It was her second win of the week, after dominance in the 500 yards a day earlier.
Here's how Thomas raced her 200 yards: 25.12; 27.02; 25.94; 25.04 – 1:43.12
Here's how Samantha Shelton of Harvard raced: 24.94; 27.25; 26.70; 26.93 – 1:45.82
So, two key points: a 2.7sec victory in a 200-yard sprint is an ocean; the splits tell a tale of cat and mouse, in which Thomas judges the pace and then unleashes a back end to her race that sees her swim the last 50, off a turn, faster than her first 50 off a dive.
When it comes to peak-performance in any championship waters, I struggle to recall any senior, elite swimming equivalent. It simply does not happen. It is, in effect, a training exercise in which a faster male teammate might serve as a pace-setter for the women and slower blokes in the neighbouring lanes in a pace test set before showing the squad what he's got in a blaze of aquatic alpha maleness.
Pity Thomas for the ease with which the Ivy League and NCAA allowed all of this to unfold. The poison is real for her and a gender choice she has a right to make. The pity ends at the point of choice in sport, however.
Unlike Ivy League sports leaders, it would seem, Thomas and her coaches know swimming; they know what they have done; they have been happy to uphold the local law when that local law is to their advantage but a complete ass for others, namely the women in the race, their coaches, parents, families and futures.
Shelton last night joined the club of women who will never be able to sit their kids and grandchildren on their knees and tell them about the day I won a big swim race. She now sits alongside generations of women caned into submission by a different kind of yardstick: the GDR's State Research Plan 14:25 and all the injustice and crime that flowed in it and from it.
Thomas's Penn teammate Catherine Buroker joined that same club when she finished second to Thomas in the 500 freestyle. Last night, in a race of women, she topped the 1000 free in 9:43.54, while Harvard's Felicia Pasadyn won a race of women in the 400y medley, Princeton's Nikki Venema took the 100 butterfly for women in 52.42, Harvard's Aleksandra Denisenko emerged champion of the women's 100 breaststroke in 1:00.96, and Brown's Jenna Reznicek was top woman in the 100 backstroke, on 52.94.
And that is how we can expect women's racing in college sport to be reported unless guardians and stewards of fairness come to their senses and apply the meaning of inclusion that works in sport: an open category for transgender athletes. If they do not, and they continue to allow boys who grew to men to then race with women, is what will happen as a counter balance to what is unfair and unsustainable and, surely, not what transathletes want every time they compete:
Thomas' yardstick is a transgender choice: the athlete competed for three years as a member of the Quakers' men's program and Will Thomas' times, on conversion to metres, would not have made the best 800 men in the world. Now, as Lia, the athlete is ranked No1 in the NCAA in the 200 freestyle and 500 freestyle among female swimmers in USA college racing that is one of the birthing pools of future International podium placers not only for the United States but for women swimmers around the world.
Convert to metres and you're looking at a season world top 20 place, at least, though the transition from short-course yards, swum only in the United States, to long-course metres, the leading international measure of swimming success, is a cruel mistress for many swimmers, as we know.
Thomas' entry card to the NCAA Championships in Atlanta next month is this: a testosterone level of 10 nmols/L or lower, a standard set by a collegiate sports governing body that refuses to take into account the many other factors relevant to sport when a boy grows to a man and then carries what are clear advantages over women into women's swimming when making a gender choice.
In its new guidelines for transgender inclusion, USA Swimming requires a testosterone threshold of 5 nmols/L and that must be registered for three years, a longer period than that required by the college-sport rules.
In the week that saw a Russian 15-year-old, her positive doping test, her breakdown, a coach response and a backdrop of Compromat shake the foundations of Olympic sport, we find a gender choice taking a yardstick to women's swimming in U.S. college racing and college bosses going to lengths to avoid legal challenges.
Those two scenarios are many leagues apart but they have one thing in common: Fair Play and healthy outcomes were sacrificed on the altar of inclusion.
If that is sport, shut it down.