Injury Forces Penny Oleksiak Out Of World Championships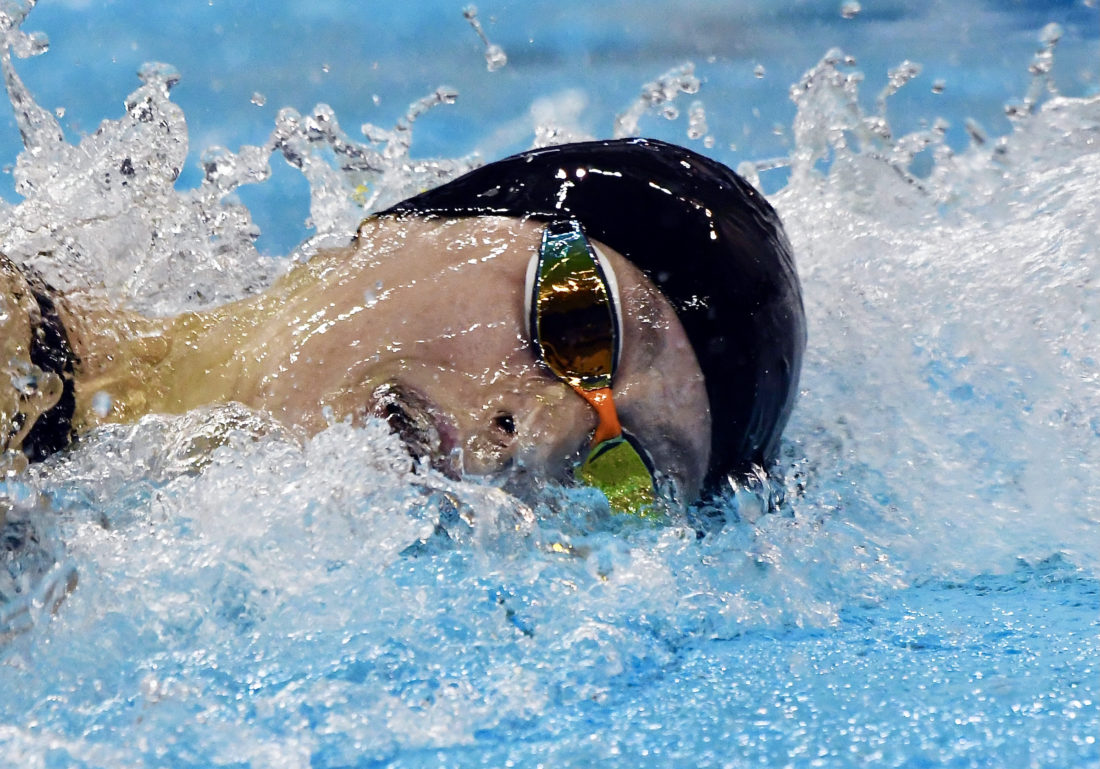 Penny Oleksiak, the Canadian sprinter with seven Olympic medals including the 2016 100m freestyle title, has withdrawn from the World Aquatics Championships due to injury.
Swimming Canada announced today that Oleksiak, 22, will bypass the showcase in Fukuoka, Japan, in July, to focus on rehabilitation and preparation for the Paris 2024 Olympics, which she aims to make her third Games.
Coached by Ben Titley until a year ago, when the British mentor left for a senior role in Spanish swimming, Oleksiak is now guided by Ryan Mallette. He explained that the goal for Oleksiak in Fukuoka was to be as good as she had ever been at World titles before (nine medals, all of them in relays) but that would not be possible and so the dial had been reset.
The Statement On Oleksiak
Canada's most decorated Olympian had been working her way back from left-knee surgery since August, during which time she has developed an unrelated left shoulder condition. She made it back to racing earlier this month, competing in the Barcelona leg of the Mare Nostrum tour. After her swims there, she and High Performance Centre – Ontario Head Coach Ryan Mallette determined it would be best to focus on continued rehabilitation rather than compete at the world championships in Fukuoka, Japan, in July.
"The bar that we set was, can she be as good as she's ever been at these world championships? We just don't feel like we're going to be ready to be 100 per cent yet this summer. Our focus is to get her back to 100 per cent as soon as possible to get ready for the Paris 2024 Olympic Games," Mallette said. "Penny has done absolutely everything she can to recover and be ready to go this summer. Unfortunately, due to the timing we just aren't ready to get there yet."

Ryan Mallette. Photo: Penny Oleksiak – by Scott Grant, courtesy of Swimming Canada
Oleksiak was named to the team at the conclusion of the Bell Canadian Swimming Trials in the hope that she would be ready in time for worlds.

"Swimming at Mare Nostrum was a checkpoint for worlds and I gave it my best shot," Oleksiak said. "We reviewed my swims there and it showed me the level I want to get back to. Now I need to focus on my rehab to get back to where I want to be and put myself in position to be at my best next season."

Swimming Canada High Performance Director and National Coach John Atkinson said the organization will support Oleksiak in her plans to focus on rehabilitation.

"This allows her to put in place a more specific plan for rehab and training to put her in position to be ready to embark on the next season," Atkinson said. "Penny is a world-class athlete. Swimming Canada and our High Performance Centre staff are going to work with Penny's team to put together a bespoke plan for Penny that can help her come back ready for next season."