Great Britain Forced To Rehash Summer 2022 After Budapest Worlds 'Parachuted In' Alongside Commonwealth & European Targets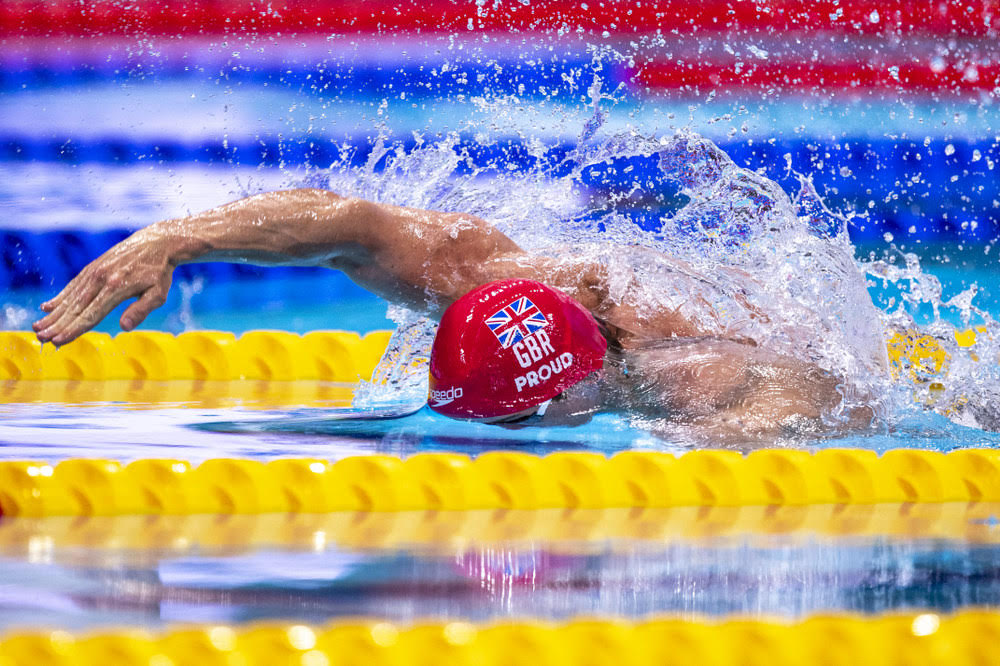 Great Britain was forced to reset its summer 2022 competition plans as a result of Budapest World Championships being "parachuted in" on a "crammed" calendar, Bill Furniss, head coach, acknowledged as the FINA showcase draws to a close in Hungary.
Physical and mental wellbeing and the long-terms interests of athletes was paramount in the minds of planners coming out of Tokyo 2020ne, Great Britain's most successful Olympic Games ever in the pool, last year, said Furniss with a nod to the long breaks that many of Team GB's medal-winning athletes took as a five-year Games cycle, punctured by a pandemic, came to an end.
Asked whether it would it be fair to say that many of Britain's Tokyo team (Adam Peaty, James Guy, Tom Dean, Duncan Scott etc) had only just got back into serious training when FINA made its January announcement that Budapest was to stage a June 2022 Worlds after Fukuoka withdrew in favour of shifting to the traditional slot of 2023, Furniss said:

"It is fair. We had a very good Olympics and it had been a five-year haul, to be honest, with Covid and everything else. We just thought our athletes needed a rest after the Olympics. So, we thought we had more time and we did obviously the original plan I'll be honest was to be ready for a home Commonwealth Games and then bounce on and take the full team to the European championships and that would have been a nice start to the season."

Bill Furniss – Photo: The Birmingham 2022 pool – courtesy of Birmingham 2022
Third on the medals table behind the USA and Australia in Tokyo last year, Great Britain, three of its biggest hitters out of action and many others better than their form at trials but not back to career best, finished ninth in Budapest with one gold (Ben Proud, 50m freestyle, 1 silver (Luke Greenbank, 200m backstroke) and three bronzes (Tom Dean, 200m freestyle; men's 4x200m free; men's 4x100m medley).
Furniss was delighted for Proud, saying: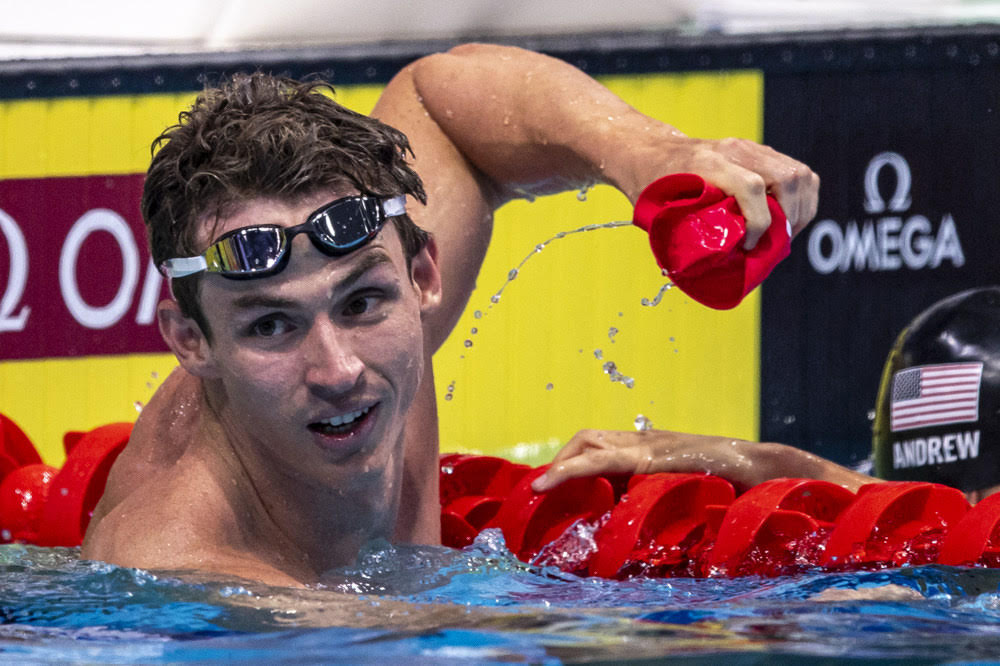 "Ben got a big monkey off his back. People were saying 'you know, he goes slower in finals' and he didn't; he progressed through the rounds. His 50 'fly wasn't what he wanted but he did a great job here.

He's handled himself really well; he's managed the rounds. He was tremendous. To see him do that after all these years, great. As you know, he said himself, he was very disappointed in Tokyo, he knew he was going well but that is a fingertip event: you get one thing wrong, you know, if you're slightly off on the start or something and you've gone. You cannot make a mistake. But he executed it perfectly here and I'm just really chuffed for him. He did a great job."

Bill Furniss – Photo: Ben Proud – World Champion, 50m freestyle (Photo by Patrick B. Kraemer / MAGICPBK)
The men's medal-winning relays had done an "excellent" job to get on the podium in the circumstances, while others had done a "good" job in challenging circumstances.
Furniss said: "The problem is, this (Budapest) was parachuted in. It was on, it was off, it was on again. And you know, we didn't want to duck it, so we've come here, and this isn't an excuse, but we've come here off a shorter preparation for a world championships. We would normally hold these Championships with a view to looking at what we're going to do with our athletes in Paris and getting the best result."
Overall, Furniss was pleased with the Britain squad in Budapest given the shortened cycle of preparation, which had originally been geared to have swimmers getting back to competitive fighting form by late July in time for the Commonwealth Games in Birmingham, the first of what was to have been two key targets in summer 2022. The second was to have been the European Championships in Rome in August.
"The normal preparation for something like this would be, you would do a really good prep phase September through to December; you'd do another one through to April," Furniss told SOS.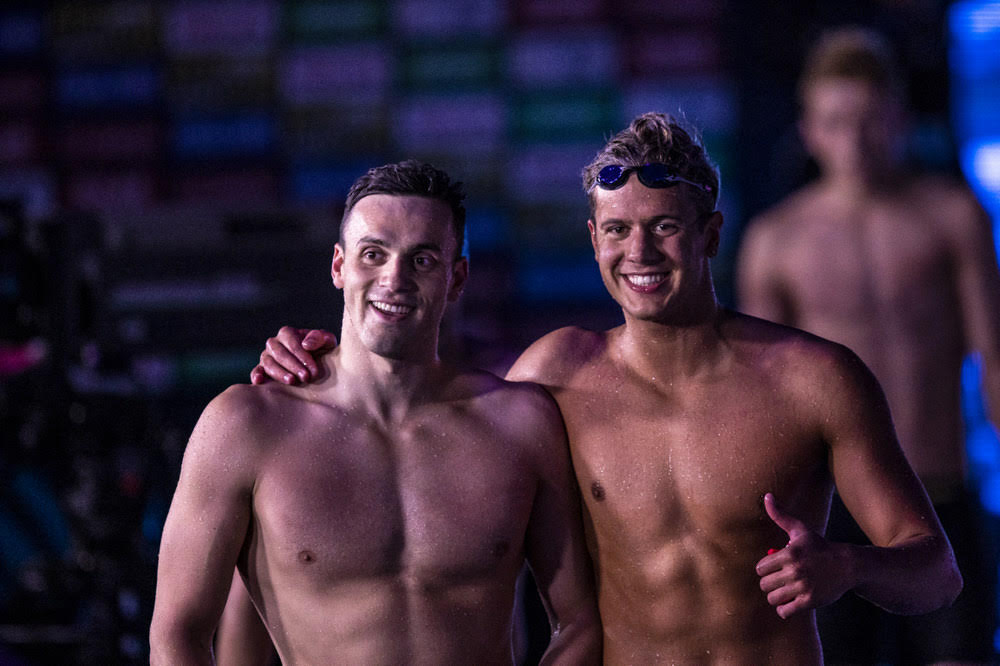 "We were stuck with doing just one prep phase so our trials were pretty average by our standards and the challenge for us as a team was how we moved it on from the trials to here [Budapest] and in that respect, in terms of our season bests, we're up at 70%. In that respect, I'm quite pleased … but it has been a difficult one and it's the same for everybody. It's very difficult to compare anything here (in Budapest)."

Bill Furniss – Photo: James Guy, who helped Britain to two more relay podiums in Budapest, with Switzerland';s Noe Ponti on the deck at Budapest 2022 World titles 0- by Patrick B. Kraemer
Among the bigger swimming nations, there was just one country with one major long-course target in 2022: the United States and the World No 1 swim team, as ever, used its opportunity to shine a year after significant gains by Australia, Great Britain, Canada and others at the Tokyo Olympic Games exposed American vulnerability.
The new seascape included outcomes once thought to be unthinkable: there was no podium for the 4x200m free men's team for the first time in history, and none for the mixed 4×100 medley quartet at the first time of asking in history.
In Budapest, the USA claimed World titles in both those events but in the company of nations, like Britain and Australia, swimming well down on peak power and missing several big hitters who either opted to bypass Budapest or were forced to do so by injury, illness or other circumstance.
Budapest and a World Championship that goes down as "it is what it is" for Furniss, in common with those at the helm of several key nations with other targets on the horizon this year, had forced a change in strategy for Britain.
Said Furniss: "What we've done now is we've rehashed it, to be honest. So it'll be the Commonwealth Games (as the key target). To do three meets is tough so some of our key players might not go to Europeans  and we'll use it more as a mixture of the people (big names) who really want to go and those there for development.
"So, we'll take a mixture of people who are up for doing all three competitions and also the ones we want to look at and develop for the future."
Great Britain was knocked on the way to Budapest by events affecting three of the biggest hitters on its swim squad: Olympic 100m breaststroke champion off 2016 and 2020ne Adam Peaty broke a bone in his foot and was unable to defend the World 50 and 100m breaststroke titles; four-times gold and silver medallist in Tokyo, Duncan Scott contracted Covid and did not recover in time to make Budapest viable; and Kathleen Dawson, European 100m backstroke champion and Olympic mixed medley champion, pulled out of the 2022 summer season to take time for a back injury to heal.
Furniss noted: "These things influence [the outcome] massively. We lost three key individuals. They're back home.  Certainly, Kathleen is not available this season but Adam and Duncan we're hoping are ready for the Commonwealth Games, so that's good. But you know, we focused on the team here and they've done a good job.
"Some of the relay results we've had – and it's always difficult to finish fourth – have been really pleasing. Those swimmers have shown us where we can be. I was really pleased with the 4×200 men, with different swimmers in there: to swim 7:04 and get a bronze medal in a quality field was excellent."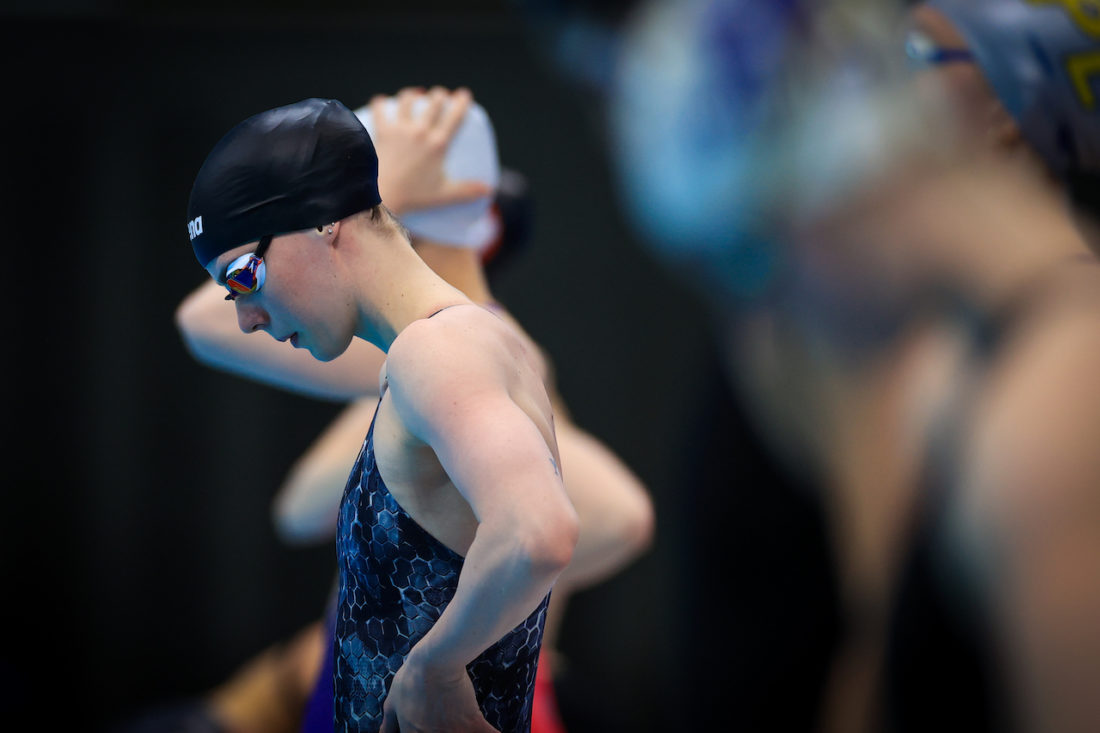 Was Dawson's injury career threatening? "No, absolutely not," said Furniss. "Obviously, I don't want to talk in detail about her condition but she's got a bad back and the experts say 'look, the best way to treat this is it needs a good long rest. The team are working hard with her. We're engaged with her and its all good for September and getting back in. This is just us being ultra cautious and like I say, you know, two more years after this cycle and we want our best swimmers to be available for selection for Paris [2024 Olympic Games]."
Some doubts remain about Peaty, for England, and Scott, for Scotland, making it to Birmingham Commonwealth Games in late July or being at the top of their game for the Games. Were they likely to make it?
"Both are targeting that," Furniss told British journalists in Budapest. "We've got to see what they're like. Adam's been in Lanzarote with the England team on a training camp and now Duncan is back in training. I don't know what their programs will look like but they're doing the best they can to be at a home Games.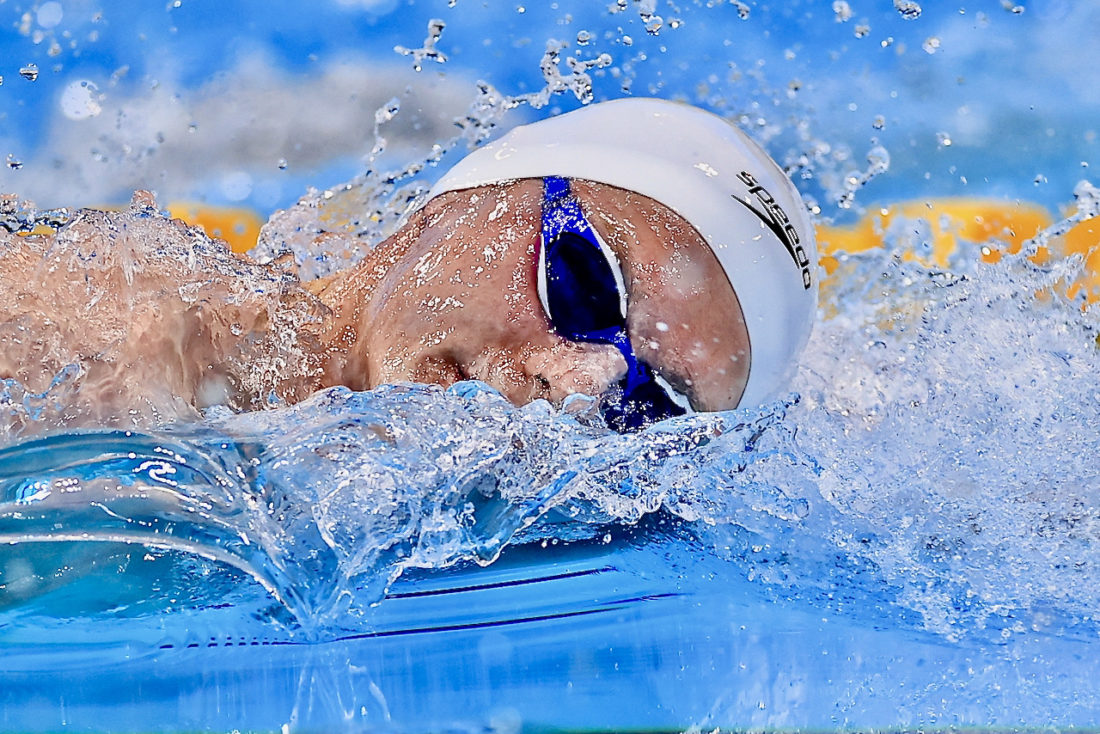 Social media posts suggest both Peaty and Scott are in much better shape than they were a few weeks back when their seasons changed shape. Even so, nothing will be forced and Paris remains the big goal that all other stepping stones must take account of. Said Furniss with a nod to perceptions of fitness in the Britain ranks returned: "Yes, but like [the team] here [Budapest], we didn't want to force anything.
"I know we talk about mental health but we had a choice after the Olympics," Furniss added. "It was a five-year cycle (since Rio). We want to look after our athletes, we don't have the massive talent pool that America and Australia have and our target was immediately to say 'ok, it's a reset year: it's the first year of a three-year cycle. We want to be better in Japan next year (Fukuoka 2023 World Championships) and at our best in Paris (2024 Olympics).
"So, it was straight away: let's look after our athletes, let's manage it well, let's not get … you know, I've said this before, when you look at the Worlds, one of the dangers is that competitions can use you, as opposed to you using competitions. And so we had to be very careful with our athletes and say, okay, what's the best for you and how do we get our team to Paris in the best shape."
Had that been behind British Swimming's statement that "we're going to look after our athletes" when Budapest was announced early in the year? "Yeah, absolutely," said the head coach and mentor to 2008 double Olympic champion Rebecca Adlington, who followed up with two bronzes in 2012 at a home London Games.
Furniss added: "The competition program is just crammed, and, obviously, what's happening after Covid is that everybody's trying to catch up and you know it's just not possible for some of these athletes [to do it all]. You've got to establish these key meets in the right place at the right time."
Where Does Britain Fit When The Home Nations Go Into Battle?
The next target for the Brits is the Commonwealth Games, albeit in squads home countries, England, Scotland and Wales. Given that he was head coach for Britain not the home nations, what was his role? Through a roll of laughter, Furniss said: "My involvement is very little when it comes to the Commonwealth Games. I'll be in the stands."
He would not even have an overarching role: "Each home country has their own team and leadership team and each will have a head coach. In one respect, you know, there's less pressure, it's a bit of fun, and the swimmers enjoy it so it is a different change.
"Obviously, we're aware of what the athletes are doing and that's why we're looking at the three meets in total and being very careful how we treat Europeans," he added.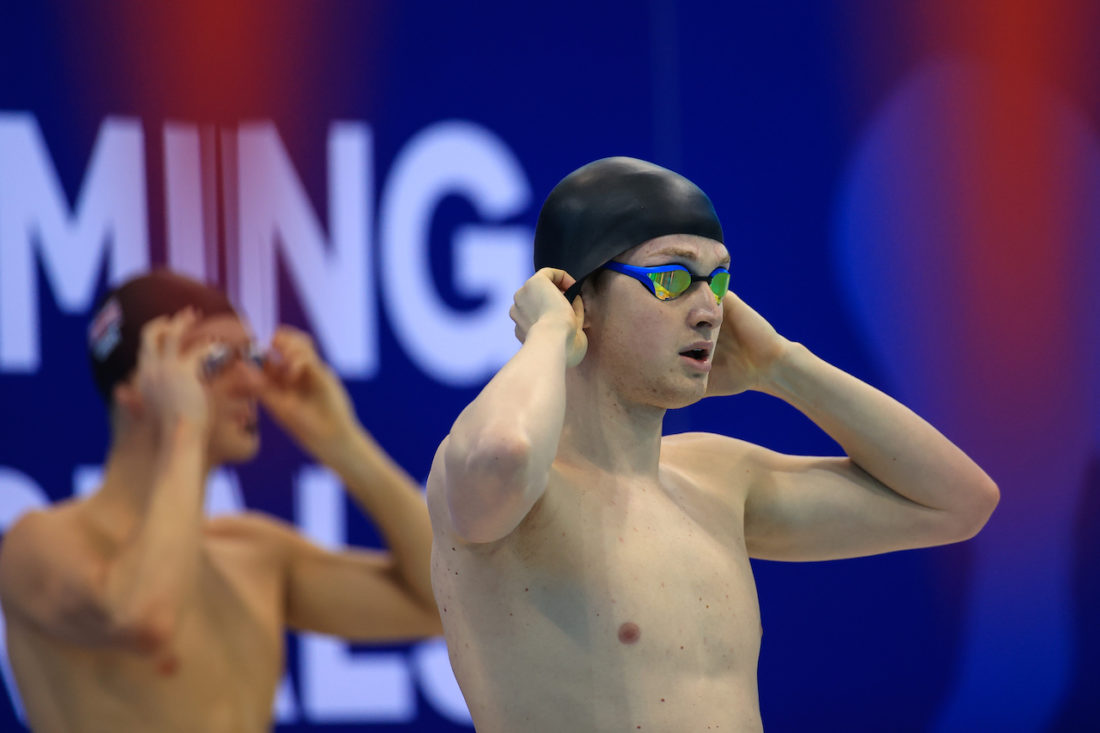 "Budapest has shifted our focus when we've had to do this: it would have been the Commonwealth Games, then everybody goes to Europeans and we try to do the best we can. It would have given us a longer prep. Now, it's become Worlds, do you want to go to Europeans, Commonwealth Games: those two are there. Do you want to go? If you don't, that's fine and we'll bring some others, some development swimmers, along."

Bill Furniss – Photo: Brodie Williams, enjoying a breakthrough season in 2022 with fourth place at World titles over 200m backstroke – courtesy of British Swimming