Yu Yiting 2:09.8 A World 200IM Junior Mark Even Though Ye Shiwen (2nd Into Semis) Was Also 16 When She Claimed Olympic Gold In 2:07.57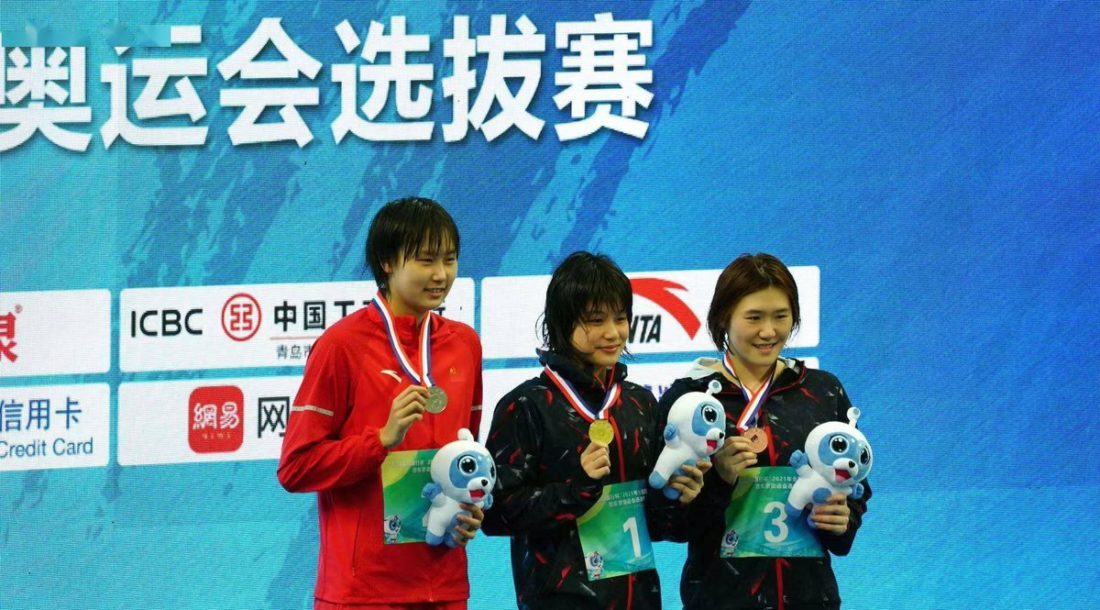 Yu Yiting is now the FINA World junior record holder, ratification pending, in the 200m medley after a sharp 2:09.88 in day 3 heats at the Chinese Olympic Trials in Qingdao – though she is not the fastest ever junior, that accolade belonging to the swimmer who qualified for semis nearest to Yu, Ye Shiwen, the 2012 Olympic champion.
The official junior world record had stood at 2:09.98 to Japan's Rikako Ikee since January 29, 2017, while Ye Shiwen's world-record 2:07.57 victory from the London 2012 Olympics at the age of 16 (Yu is the same age, 16 this year) does not count because FINA only started to recognise junior records after 2012 and did not think to set the standard at whatever the best time in history for a junior had been up until that point. Instead it turned a blind eye to genuine retrospection and opened for a pathway that makes junior records somewhat less meaningful.
This morning, Ye Shiwen clocked 2:12.69 adrift Yu Yiting, the 400IM winner on day 1 and boasting a big pb in the 200m today, her previous high a 2:11.24 from China Nationals last October, after a 2:11.64 earlier in the year, overtaken by a 2:11.03 in heats of the first round of the China Swim Series at the start of this year. Yu clocked 2:11.93 when she was 13, at June summer nationals that year. She turns 16 in September this year and has this year and next to go as an official "junior" (must be 17 or under by the end of the calendar year in question, for girls, 18 for boys)
Third through to semis was Chen Xinyi*, on 2:13.68 and seeking a place at her second Olympic Games after her first ended in shame (for the adults in the room more than their victim): then 16 years old, Chen Xinyi finished just shy of the medals in the 100m butterfly but then tested positive for hydrochlorothiazide, a banned substance during the Rio 2016 Olympics and was sent home after being suspended from competition by the Court of Arbitration for Sport. Chen was served a two-year suspension and was out of action between August 11, 2016 and August 10, 2018.
The third day of heats produced several other swift efforts, Wang Jianjiahe recovering from her disappointment at third place in the 400m earlier in the day to go 15:51.33 in the 1500m. Next through to the final were Hou Yawen, 16:10.14, and 400m champion this morning, Li Bingjie, on 16:14.19.
Li has had a big day: 400m free final, 1500m heat and a 200m freestyle heat. The four-length heats featured 100m butterfly qualifier and star of day 2 finals Zhang Yufei, at the helm on 1:57.22 ahead of Yang Junxuan, 1:57.76, Li Bingjie on 1:58.14 ahead of three other 1:58s and a 1:59.20 as 8th through to semis in a race that is not only about the solo outcome but about relay berths, Li among members of a 4x200m freestyle quartet that made the podium at World titles in 2017 but later that season heard news that one of there teammates and a training partner of Li's had tested positive for doping.
Meanwhile, the men's 200m butterfly heats had Chen Juner up front on 1:56.63, with Wang Yifei, 1:57.59, and Xu Fang, 1:58.65, next through to semis.