Zhang Yufei Tops The Bill At China Olympic Trials With 55.7 100 'Fly For 2nd Entry In All-Time To 10 Swims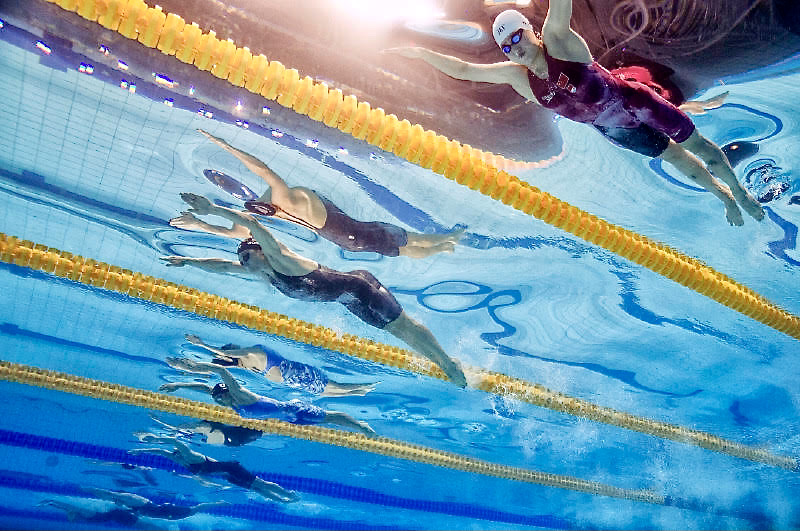 Zhang Yufei topped the bill on the second morning of finals at Chinese Olympic Trials in Qingdao in a session that produced four more tickets to the Tokyo 2020 Olympic Games and two major upsets: established national team members Wang Jianjhe and former World champion Fu Yuanhui missed their mark, the former by finishing third, the latter through disqualification in her key event.
Zhang Yufei and a 55.73 victory (25.67; 30.06) in the 100m butterfly was the only time on the day that entered the realm of "gold-medal shot" at the Tokyo Games. On 55.9 in heats, Zhang is the only woman so far this year to break 56sec. Her win marked a third career 55sec efforts and left her just shy of her Asian record of 55.62, established in heats at the Chinese Championships held in the same pool last September.
Zhang Yufei & Her 55.73:
Only Sarah Sjostrom has ever swum faster than Zhang Yufei, the Swedish ace's world record of 55.48 standing since she became the first woman from her country to claim Olympic swimming gold. Sjostrom has seven of the best 10 times in history on an all-time top 10 that includes Zhang's two best swims, her win today entering the list at No6 and pushing the 55.83 in which Maggie MacNeil claimed the 2019 World title to No10.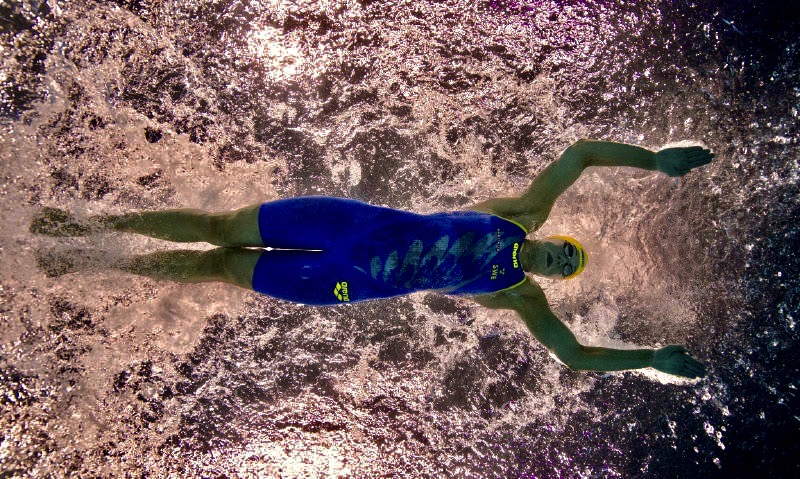 55.48 OLYM2016 Sjostrom, Sarah, SWE
55.53 WORLDS17 Sjostrom, Sarah, SWE
55.62 CHNNAT20 Zhang, Yufei, CHN
55.64 WORLDS15 Sjostrom, Sarah, SWE
55.68 SWEOPN16 Sjostrom, Sarah, SWE
55.73 CHNNAT21 Zhang, Yufei, CHN
55.74 WORLDS15 Sjostrom, Sarah, SWE
55.76 FRAMNC17 Sjostrom, Sarah, SWE
55.77 WORLDS17 Sjostrom, Sarah, SWE
55.83 WORLDS19 Macneil, Maggie, CAN
The 100m butterfly in Tokyo is set to be one of the most emotionally stacked finals at Tokyo 2020: the hosts have yet to say whether they will allow Rikako Ikee race the 100m just two years after being diagnosed with leukaemia. The butterfly sorority of MacNeil, Sjostrom and Australia's Emma McKeon sent Ikee a heart-warming message from the podium at the 2019 World Championships at a time the Japanese ace was in a clinic battling her illness. When Sjostrom slipped on ice and cracked her elbow earlier this year, Ikee returned the kindness.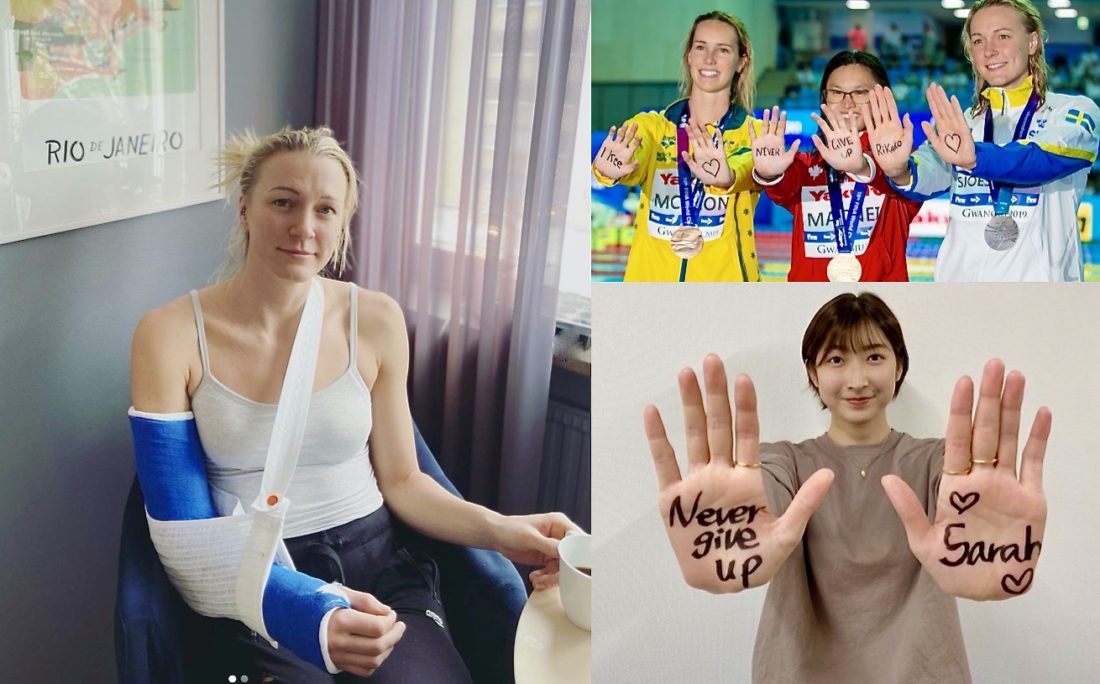 Last week, Sjostrom confirmed that she is not yet swimming full butterfly but has started to swim freestyle in training. Her Instagram page shows how Sjostrom is building back stronger" through fun.
In Qingdao, two seconds inside the A cut for the Games, Zhang Yufei was in a league of her own, the podium completed by day 1 400IM winner and qualifier Yu Yiting, on 58.13 and Wang Yichun, on 58.65.
Zhang Yufei was joined in the club of Tokyo ticket holders by Li Bingjie and Tang Muhan, on 4:02.36 and 4:05.15 respectively in the 400m freestyle, Wang Jianjiahe inside the cut but out of the 400m for the Games, on 4:05.68, having started the year with a 4:03 at the China Swim Series. Yan Zibei was the fourth qualifier, on 59.25 in the 100m breaststroke.
The Backdrop To The Best Of Li Bingjie in 2017
Li Bingjie's Asian 400m freestyle record stands yet at 4:01.75, a time she established the 13th Chinese National Games in Tianjin back in 2017 after finishing second in the 800m and third in the 400m behind American Katie Ledecky at World Championships in Budapest that year.
Li's 4:02.36 effort today was her best since a roaring 2017 season, her 4:01.75 backed by 4:02.52 and 4:03.25 swims that remained her best three until today.
That season also saw her coach Liu Haitao suspended for his role in the doping positive of Worlds silver medallist Liu Zixuan. Liu, 16, swam the second leg of China's 4×200 free relay at the 2017 World Championships, earning the 16-year-old a silver medal. She tested positive for hydrochlorothiazide, a diuretic, on on September 4 that year at the the 13th China's National Games, evoking memories of the China Doping Crisis of the 1990s and the flood of diuretic cases linked to the wave of human growth hormone vials found in the kit of Yuan Yuan on the way to 1998 World titles.
Liu Haitao was suspended for two years and fined 10,000 yuan (about USD$1,500), while the teenager Liu Zixuan was fined 20,000 yuan (about USD$3,000). At the time, Liu Haitao also coached Ai Yanhan and Li Bingjie, two others in the podium-pacing 4x200m relay in 2017. The coach is best known for his work with Jiao Liuyang, the 2012 Olympic 200m butterfly champion.
In addition to the penalties against swimmer and coach, the Hebei Province Swimming Association was handed an official warning and a 20,000 yuan (about USD$3,000) fine: a whole federation given the same financial penalty as a 16-year-old. Liu was barred for two years.
Tang Muhan, 17, meanwhile, made her first Olympic team alongside Li today after a breakthrough to the 4:06-4:-5 zones in 2020 and on the China Swim Series this year.
World bronze medalist in 2019, Yan Zibei made the Tokyo team in 59.25 in the 100m breaststroke, no others under the minute, Sun Jiajun taking silver at a meet that doubles as national championships in 1:00.24, the bronze to Yu Zongda in 1:00.71.
In semi-finals, Zhang Ziyang and day-1 400IM winner and qualifier Wang Shun led the way into the 200m freestyle showdown and hunt for 4x200m berths with respective efforts of 1:47.92 and 1:47.96 atop five 1:48s and a 1:49.
World 100m backstroke champion Xu Jiayu clocked 53.15 for a ticket to lane 4 in the final of the 100m backstroke tomorrow morning; and Yu Jingyao claimed lane 4 for the 100m breaststroke final in 1:06.77, Tang Qianting on 1:07.02 after a 1:06 flat personal best in heats.
The women's 100m backstroke produced upset in the wake of Peng Xuwei's 59.86 atop quarriers for the final. Former World 50m champion Fu Yuanhui and the bulwark of the China medley relay down the years, was disqualified for a false start (a non-too easy feat on backstroke), leaving her out of contention not only for the showdown but the Olympic Games. At Rio 2016, Fu made headlines for breaking a taboo in China: she spoke openly about her period and the challenges for women athletes who their menstrual cycle clashes with moments of peak sports performance.
Day 2 qualifiers: Zhang Yufei – Li Bingjie – Tang Muhan – Yan Zibei