Rikako Ikee Makes Joyous Return With Ticket To Tokyo Home Games On Road To Recovery From Leukemia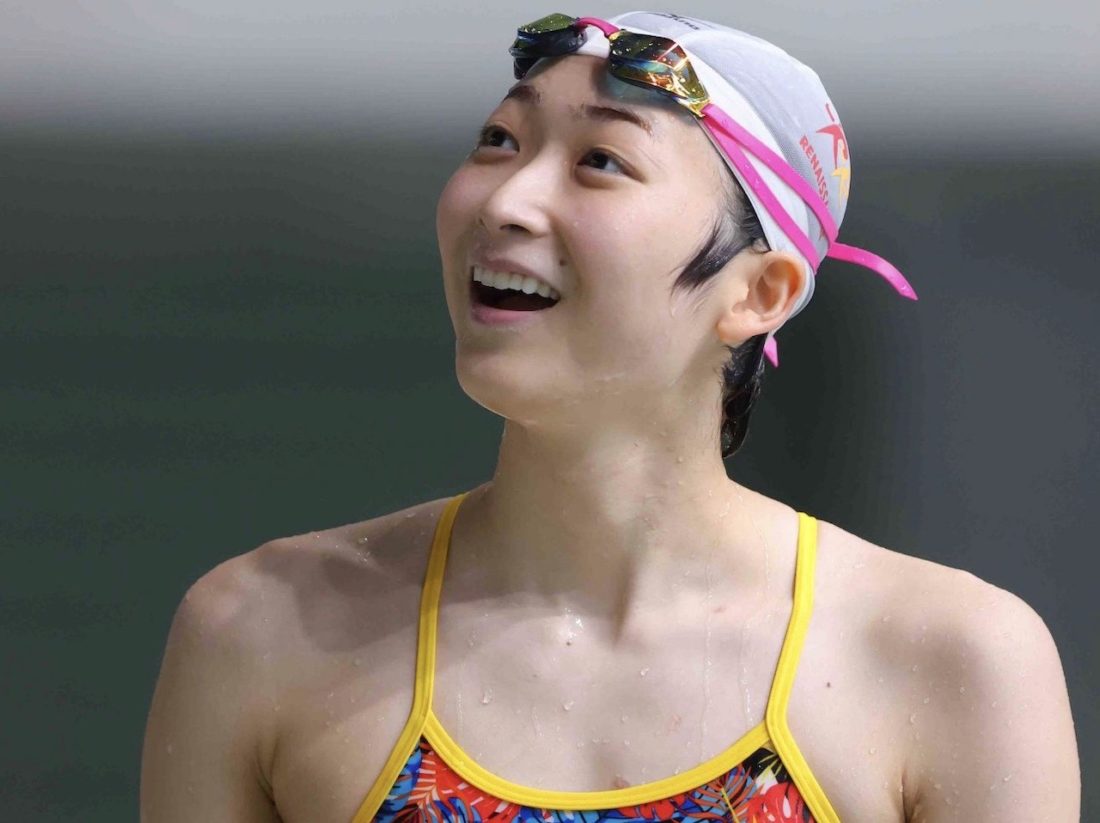 Rikako Ikee was planning on Paris 2024 on the road to recovery from a 2019 diagnosis for leukaemia but a 57.77sec victory in the 100m butterfly at the Japan Open Swimming Championships and Olympic qualifier has handed her a ticket to a home Covid-delayed Games this summer.
Had it not been for the pandemic, Ikee would have watched Tokyo 2020 from her bed in a cancer clinic. Now, she is set to race at least the 4x100m for Japan in the week starting July 23.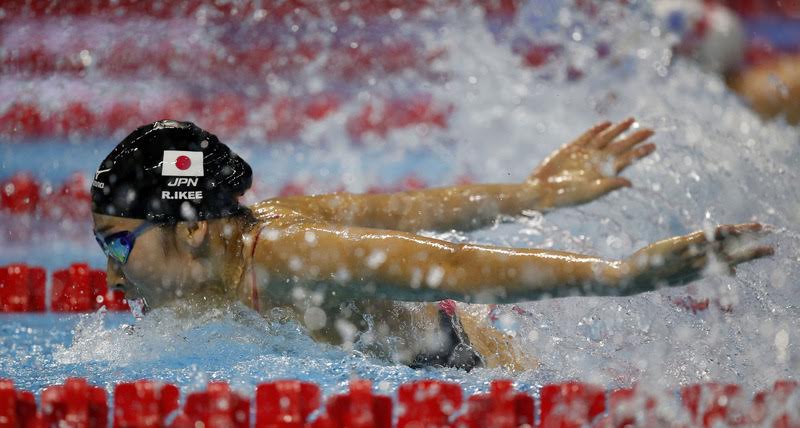 Easter Sunday, the Passion of Christ and day that represents renewal and rebirth. Ikee has been through her own 40 days and nights of late. Today brought more joy for her on the way to better times.
Ikee was in tears after finishing in 57.77 at Tokyo Aquatics Center, the Olympic swimming venue. She needed 57.92 for a place in the medley relay, while 57.10 was the Japan Swimming Federation's required standard for a berth in the solo 100m. If Ikee doesn't get the solo race, expert to see kick back from the sorority of world madam butterflies (see below), particularly after the struggle Ikee has endured.
Closest to Ikee was Suzuka Hasegawa, on 58.18, the podium completed by Chiharu Itsuka, on 58.26.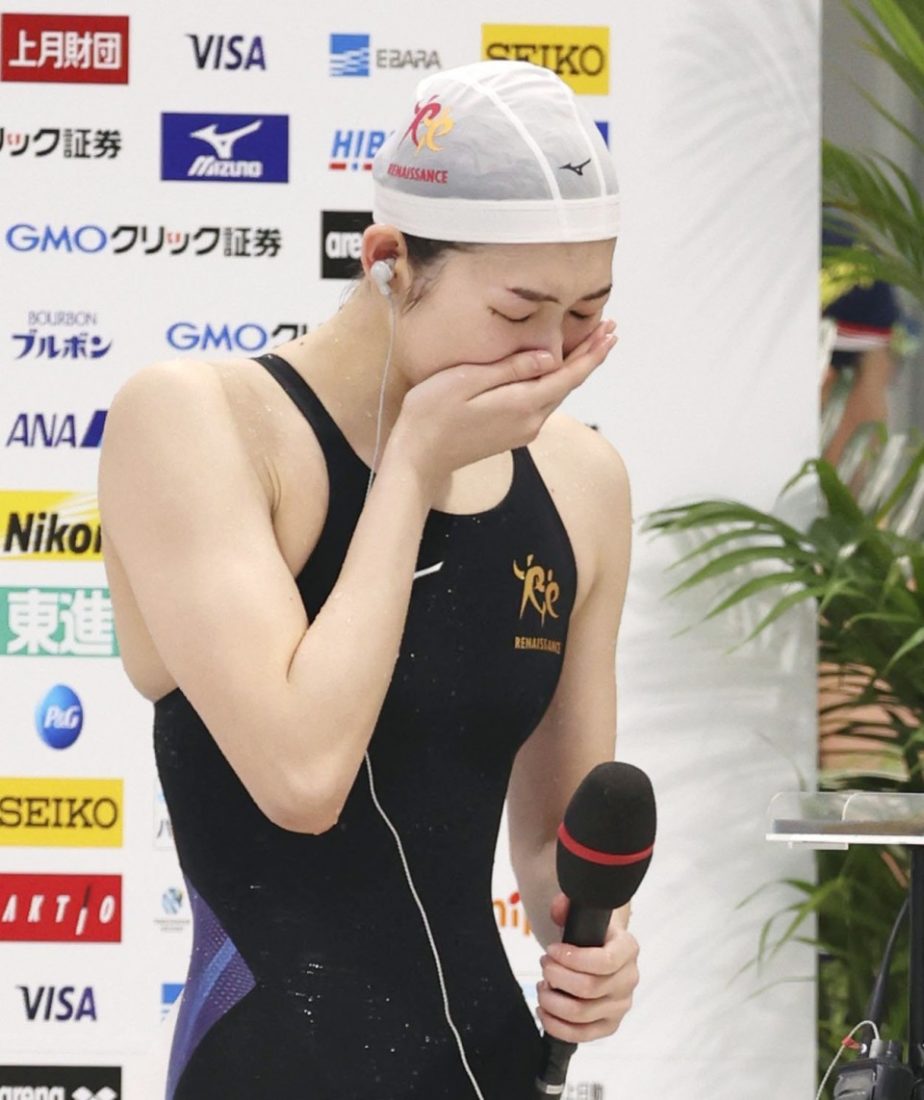 After a race that delivered her back to the Japanese National team fold after a challenging time away receiving treatment and then in rehabilitation after a 2019 diagnosis for leukaemia, Ikee, in a tearful poolside address, told the Kyodo News agency:
"I've never thought I'd be able to win the 100. I was less confident compared to the qualifier five years ago and I thought I could win only in the distant future. But I trained to win and I was saying to myself 'I'm back', as I entered this race."

Rikako Ikee – in tears during an interview poolside in Tokyo – courtesy of Kyodo
The 20-year-old, competing at nationals for the first time since being diagnosed with the disease in February 2019, returned to the pool in March 2020 before she resumed competing in August. She has publicly targeted the 2024 Paris Olympics but her rapid recovery meant an appearance at this summer's Tokyo Games was becoming a possibility.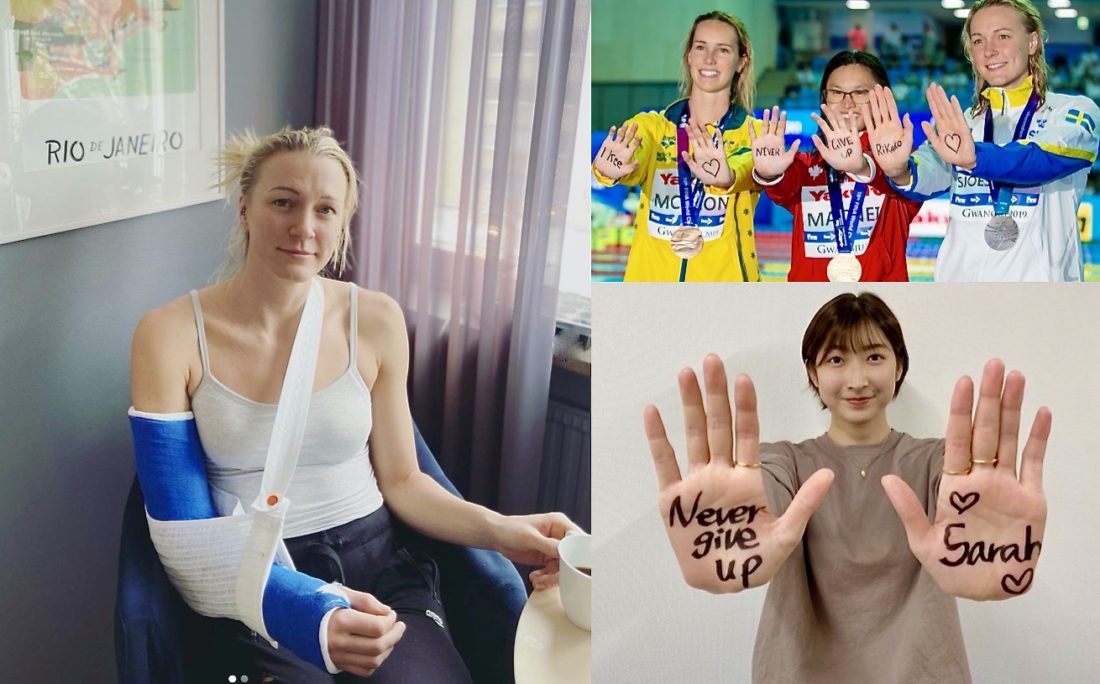 Ikee will also race in the 50 and 100m freestyle events in search of tickets back to the same pool for the Games in July, as well as the non-Olympic 50m butterfly.
"I didn't get the turns right in the semifinals and I thought there were areas to improve," said Ikee of her 100m. "So I wasn't expecting to get below 58 seconds or the time needed for the relay, so I'm really happy."
In other finals, the women's 400 freestyle, Waka Kobori and Miyu Nanba secured Olympic berths after finishing in 4:06.34 and 4:06.36, respectively, bronze to Chinatsu Sato in 4:10.57 and Shoma Sato clinched his spot in the men's 4×100 medley relay by winning the 100 breaststroke in 59.30.
Sato shared the podium with Ryuya Mura, on 59.55, and former 200m world record holder Ippei Watanabe, on 59.77.
Rikako Ikee is part of a sorority of international butterfly swimmers who have shown great support for each other. When Sarah Sjostrom, the Olympic 100m butterfly champion and multiple holder of World titles and records, suffered a blow in her quest to defend the crown in Tokyo, after she fell on ice at home in Sweden, Ikee was there with a kindness returned…
A Kindness returned In Sorority Of Madam Butterflies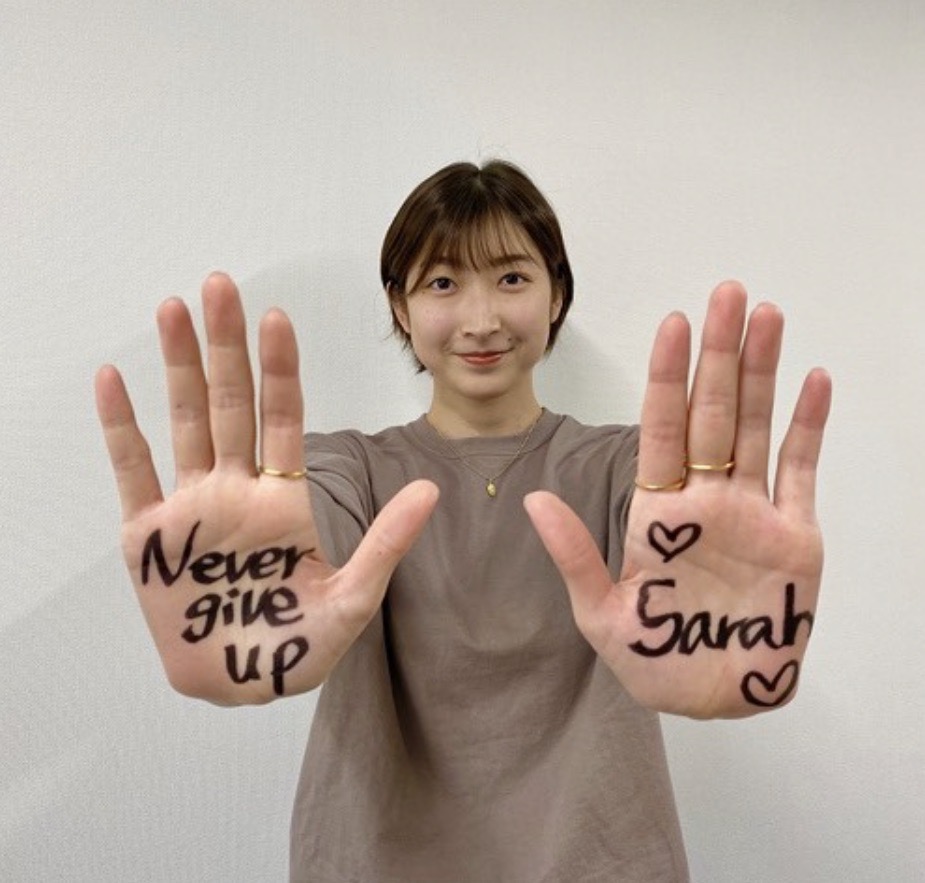 In a touching post among many from swimmers and others wishing Sjostrom well, Rikako Ikee, the Japanese butterfly and freestyle ace who was diagnosed with leukaemia and had to miss the 2019 World Championships on her way to recovery, returned the kindness of Sjostrom when she posted a picture of herself, palms outstretched and baring hearts and the words "Never Give Up, Sarah".
When Ikee missed the showcase event in 2019, Sjostrom and fellow podium placers in the 100m butterfly, Maggie MacNeil, the champion from Canada, and Emma McKeon, bronze medallist from Australia, posed for photographs with palms outstretched, their message, with hearts:
"Never Give Up Rikako Ikee"
Swimming history has known fair few success stories in which a broken or fractured bone has been followed by a swift recovery and returns to top form. In her social media post, Sjostrom, pictured with her right arm in cast and sling, notes:
"Unfortunately I've got some bad news this snowy morning from Stockholm. Yesterday I slipped badly on the ice and broke my elbow when I fell on the ground. It's obviously very sh… timing and I feel devastated, but at the same time I'm determined and motivated to come back stronger than ever.

"I've seen athletes who come back stronger after injuries and they are my big inspiration now. Surgery is scheduled tomorrow. I have an amazing support team around me, and they will help me with rehabilitation."

Sarah Sjostrom
From the Archive – 2020
Rikako Ikee's 'Lessons In Courage & Perseverance' – Head Coach Hirai
Norimasa Hirai, the longtime head coach of Japan, has pointed to Rikako Ikee's comeback and encouraging first race after her recovery from leukaemia as an impressive show of courage and perseverance.
Her inspiring story could serve as a lightning rod for those who have lost touch with their goals because of the COVID-19 pandemic, he indicated.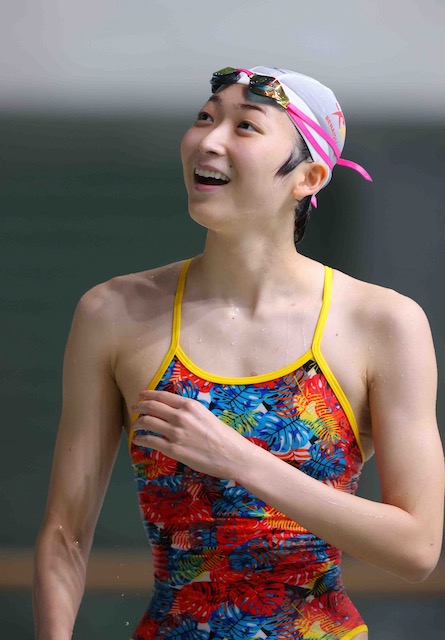 In an interview with Japan Forward, which focusses on Rikako Ikee's story as inspiration for a nation, Hirai tells reporter Ed Odeven:
"She sometimes seemed very nervous when swimming during the warmups. In the race, her starting strength was weak and her first 15 meters were not very fast. [But] she started accelerating with the same strokes as before. … Her swim and time were better than expected. I was able to hear applause from the venue and had a very good time as everyone was celebrating Rikako returning to the pool."
"Some athletes have lost sight of their goals because the Tokyo Olympics have been postponed. But for Rikako, overcoming illness and making a comeback indicate that she truly loves swimming.
"I think top athletes not only have the opportunity to follow the results in front of them, but also to ask themselves about the significance of continuing to compete and grow [as athletes and individuals].
"I think her swim not only gives everyone courage, but also shows us many things, such as the significance of continuing to compete and the courage of human beings."
Rikako Ikee clocked 26.3 over 50m freestyle in her first race in almost 19 months and after almost a year of hospitalisation while receiving treatment for leukaemia. Her courage has earned plaudits far and wide around the world of swimming, Maddie Groves, Australian Olympic silver medallist over 200 'fly, summing up the feelings of many when she tweeted:
I'm so in awe of @rikakoikee to see her persevere through the ultimate adversity at such a young age, and then comeback to racing is incredible. Wishing her all the best and hope to see her in #Tokyo2021