Yu Yiting & Wang Shun Book 400IM Tickets To Tokyo Olympics In Opening Finals Session At Chinese Trials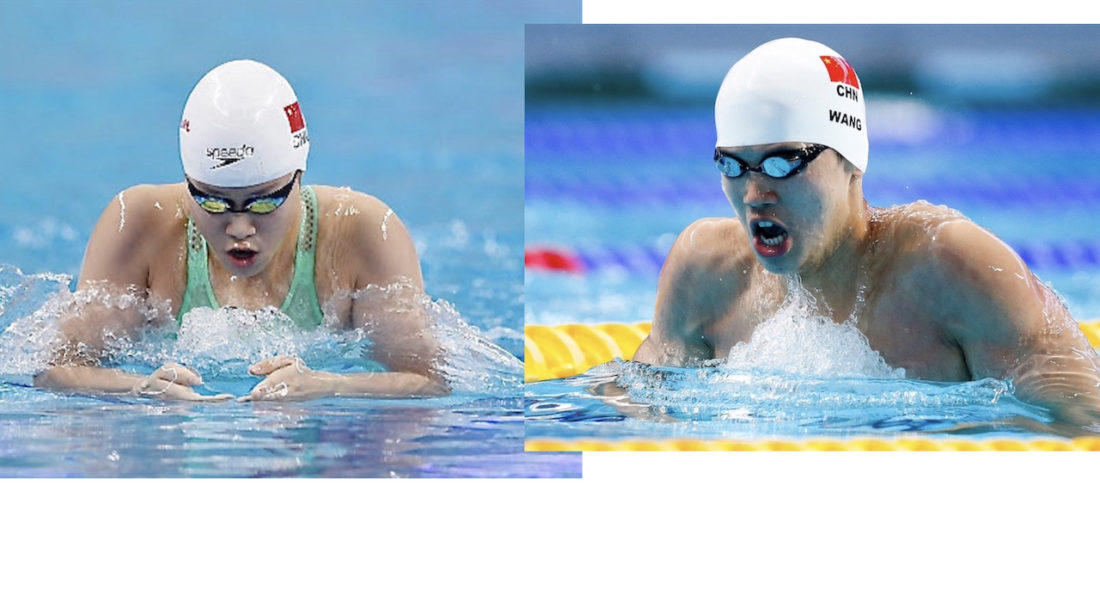 Yu Yiting, who turns 16 this year, and Wang Shun, booked 400m medley tickets to the Covid-delayed Tokyo 2020 Games on the opening morning of China's Olympic Trials and national swimming championships in Qingdao.
Yu Yuting clocked 4:37.88 at the helm of the women's final to scrape inside the 4:38.58 A cut for the Olympics, Ge Chutong on 4:39.23 but likely to make the grade in China's multi-event selection process, with one qualifying meet remaining in early June.
The 2012 Olympic champion Ye Shiwen was third today in Qingdao on 4:44.29. Nine years ago, aged 16, she cracked the world record with a 4:28.43 for London gold after swimming the last 100m faster than five in the men's 400IM final, travelling as fast as Ryan Lochte on the way to gold in what remains the fastest textile time ever, Ye's 2012 time remains second-fastest ever, adrift the 4:26.36 in which Hungarian Katinka Hosszu claimed Rio 2016 gold in World-record time.
Yu Yiting and Ge Chutong have both been faster this year than their efforts today. At the turn of the year, Yu clocked 4:35.94, Ge 4:37.07 in heats at the first round of the China Swim Series in Shijiazhuang. Ge then took the win over 400Im at the Zhaoqing round of the series in March, on 4:37.84, Yu Yiting back on 4:42.36 but heading into trials as the sixth fastest Chinese 400 medley challenger all-time with a January effort that also made her the fourth in textile and the third in the past decade. The world record was set by Chen Yan at 4:34.79 in 1997 in the midst of a decade of a flood of Chinese doping positives, mainly returned by Chinese teenage girls, several of their coaches penalised with them at the time.
Much water under the bridge though the anti-doping theme is never far away in a session at China trials featuring a 400m freestyle that produced no qualifier for Tokyo 2020, the winner Zhang Ziyang, on 3:48.14 ahead of Ji Xinjie, 3:48.58 and Cheng Long, 3:48.59. Ji was on 3:47.26 back in January, his target time for the Games 3:46.78.
The race unfolded in the absence of 2012 Olympic champion Sun Yang*, who may yet compete at Tokyo 2020 depending on the outcome of a retrial of the World Anti-Doping Agency (WADA) case against him after one of a panel of three judges was found to have posted tweets about animal cruelty in China that related to the skin colour of the perpetrators in video evidence he was highlighting.
Though unrelated to the sporting facts of the case, the matter was sent for retrial on grounds of potential bias of that one judge's opinion when ruling in favour of WADA's argument that Sun Yang had been responsible for manipulation of the anti-doping process during an acrimonious encounter with a team of Chinese testers in September 2018.
The first process and a hearing in November 2019 led to an eight-year suspension being served on Sun Yang. That will be tested again at a new hearing that ends on May 28, just before the start of China's last qualification meet for the delayed Tokyo 2020 Games.
China's selection policy (which will count B times for the winner of the last qualification meet to fill any gaps in events that produced no A cut should selectors use that discretion) would allow Sun to return to the fray in the pool if he is cleared regardless of any 2021 results: the Chinese Swimming Association recently added a line to its Tokyo policy to grant pre-selection to 2019 World champions, namely, Sun and 100m backstroke winner Xu Jiayu.
Wang Shun Books His Tokyo Ticket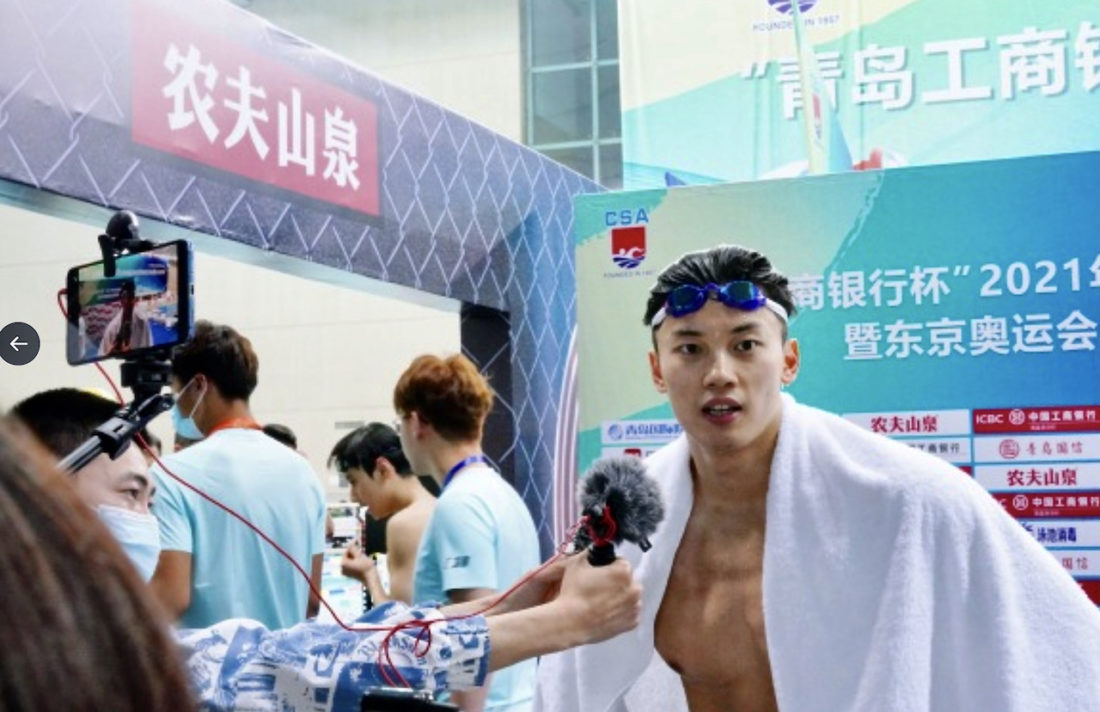 The first China ticket to Tokyo was secured by Wang Shun today, on 4:12.03 in the 400IM ahead of Qin Haiyang, 4:17.36 and Liu Zongyu, 4:17.80. Wang clocked 4:11.85 back on January 3 at round 1 of the China Swim Series in Shijiazhuang.
In semi-finals on the first morning of action, after heats were held the evening before, Zhang Yufei booked lane 4 for the showdown of the 100m butterfly in 56.42, after 55.9 in heats; and 2019 worlds bronze medallist Yan Zibei led qualifier for the 100m breaststroke final in 59.21 as the sole sub-minute man.
Day 1 automatic qualifiers: Yu Yiting and Wang Shun.
* – swimmers tested positive for a banned substance and served a penalty during career