The Vortex (April 26-May 2): Mark Tewksbury Elected Vice-President Of Canadian Olympic Committee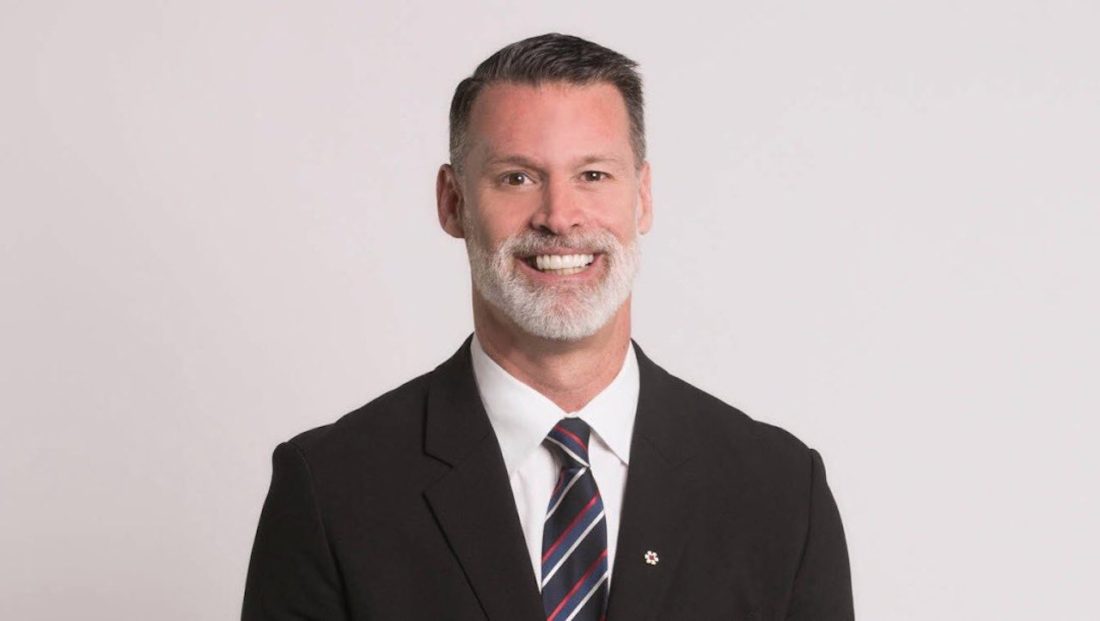 A weekly day-by-day digest and SOS Vortex of swimming news, views, top picks and links to coverage of the sport and related issues around the swim world. Please send any suggestions, links and items of news for inclusion to craig.lord@stateofswimming.com
Sunday, May 2
Mark Tewksbury, the 1992 Olympic 100m backstroke champion for Canada, was today elected vice-president of the Canadian Olympic Committee, a day after IOC board member and four-time Olympian Tricia Smith was reconfirmed as president.
Tewksbury, chef de mission for Team Canada at London 2012, was elected by the newly elected board of directors for the national Olympic committee.
in his swimming days, Mark Tewksbury claimed gold in the 100m at Barcelona 1992 in an Olympic record of 53.98 ahead of Americans Jeff Rouse, 54.04, and David Berkoff, back on the podium after silver in 1988, on 54.78. Just off the medals was Martín López-Zubero, of Spain and based in the United States, in a week in which he delivered gold for the hosts in the 200m.
There was also bronze for Tewksbury in Barcelona, in 4×100m medley with Canada mates four years after his first Olympic podium, a silver in the same relay event.
He took 12 medals for Canada in major competition between 1988 and 1992, warming up for Olympic gold with silver in the 100m backstroke at World Championships in Perth, 1991.
His medal-winning efforts for Canada started in 1986 with gold in the 100m back and medley relay at the Commonwealth Games in Edinburgh. A year later at Pan Pacific Championships in Brisbane, he collected gold in the 100m and silver in the 200m backstroke. Beyond his Olympic debut in Seoul, Tewksbury took bronze in the 100m backstroke at the 1989 Pan Pacs in Tokyo and in 1990 he doubled his Commonwealth gold count with wins in the same two events, 100m back and medley relay, in Auckland. After Perth 1991 Worlds, he claimed silvers in the 100m backstroke and medley relay at a home Pan Pacs in Edmonton.
The national Olympic committee profile on Tewksbury notes: "Mark has actively engaged with every Canadian Olympic team since 2002 and his enthusiastic prime time coverage of Rio 2016 led to a nomination for a Canadian Academy Screen Award. In leadership roles, Mark brings vision and ideas with the understanding of building consensus. He is always prepared to address challenging topics for the purpose of organizational improvement.
He is recognized for bringing a diverse perspective, having addressed human rights at the United Nations as a leader in the global LGBT movement. Mark's sport leadership roles include Chef de Mission of the 2012 Canadian Olympic Team. He is the incoming Chair of Special Olympics Canada.
"Mark's experience extends to a broad range of stakeholders in sport, business and government. He teaches leadership across all three sectors, and has built relationships with some of Canada's most respected leaders."
The Canadian board includes two other IOC Board members, 1962 Commonwealth 100m freestyle champion Dick Pound and Hayley Wickenheiser, yhe longest serving member of Canada's National Women's Team, who has competed in all four Olympic Games in which women's hockey has been included, winning three gold and one silver medals.
Polish Women's Medley Quartet Set National Record At Champs Finale
; Jan Kozakiewicz Cracks 50 breaststroke mark Twice On The Day
The Polish women's medley relay team brought National Championships and Olympic trials to a close this evening in Lublin with a Polish record of 4:02.63, cracking the 4:03.21 mark established at Olympic trials in 2016.
The quartet of Alicja Tchorz (1:00.70), Klaudia Nazieblo (59.03), Dominika Sztandera (1:07.94) and Kornelia Fiedkiewicz (54.96) is vying for a slot at the Games when the vacancies are filled by the fastest teams after those already qualified by virtue of their 2019 World Championships efforts.
In other events on the last day of action, Jan Kozakiewicz took down the Polish 50m breaststroke record twice, on 27.17 in heats, then 27.11 in the final to qualify for international action but not the Olympics (no stroke 50s beyond freestyle).
Radoslaw Kawecki Makes 3rd Games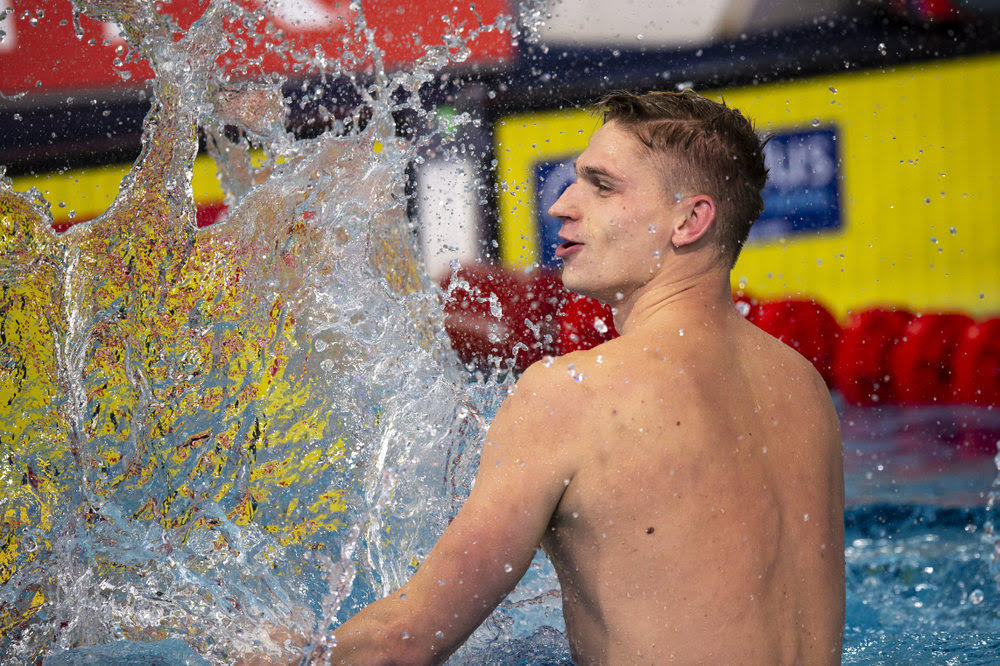 There were no other A qualifiers today, the 100m backstroke final facing a target of 53.85 falling shy, with Kacper Stokowski on 54.09, 0.32sec ahead of 200m winner and qualifier for Tokyo Radoslaw Kawecki, 29. Kawecki will race the four-length event at his third Olympics in 2021, nine years after making the final of the 200m at London 2012 a year before silver at the Barcelona 2013 World Championships.
Paulina Peda came close in the 100m backstroke on 1:00.34, shy of her 1:00.25 target.
On day 1 of the meet, Paweł Juraszek clocked 21.77 for a ticket to Tokyo in the 50m freestyle, after a 21.72 in heats. The next day, there were no qualifiers, save for the chance that Kamil Sieradzki, Jan Holub, Jakub Kraska and Mateusz Chowaniec have a shot at making the 4x200m draw.
On day 3, Kawęcki clocked 1:57.07 for his 200m back berth in Tokyo, while Jakub Skierka was a hand away from the cut on 1:57.97. The day after, Krzysztof Chmielewski added his name to the Polish roster for Tokyo with a 1:56.28 win in the 200m butterfly.
Saturday May 1
Tang Qianting
Tests 1:06 Mark In 100br Heats At China's Tokyo 2020 Olympic Trials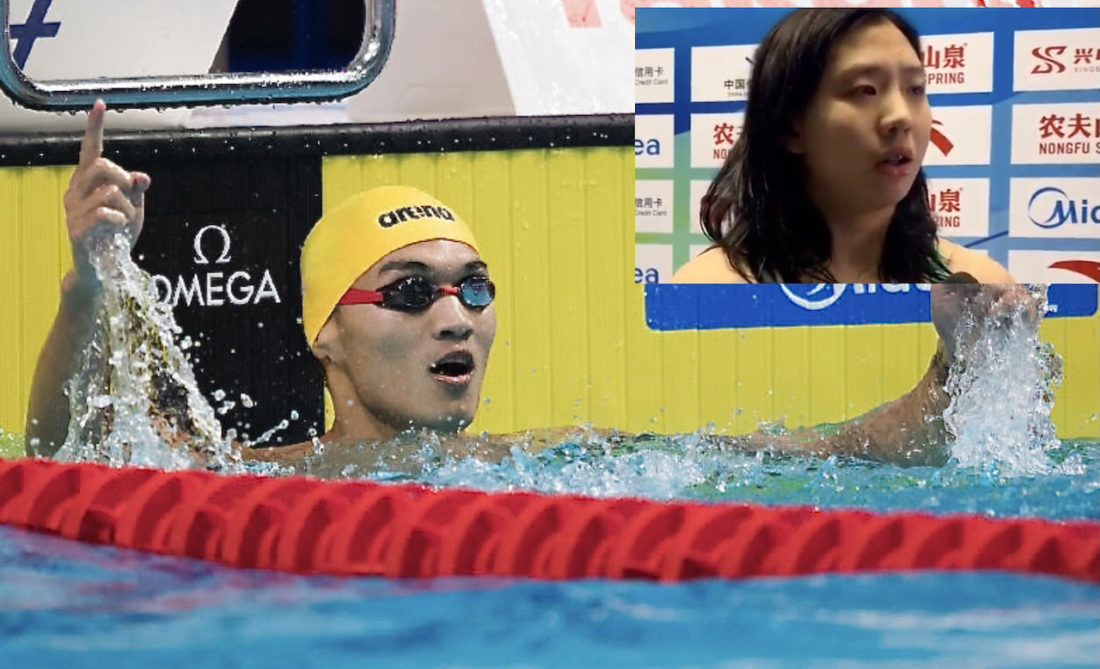 World 100m backstroke champion Xu Jiayu cruised into semis of his top-target event at Chinese Olympic Trials in Qingdao this evening on 52.54, while the second day of prelims also produced the latest progress for 17-year-old Tang Qianting, on 1:06.04 in the 100m breaststroke.
Xu is pre-selected for the Tokyo 2020 Olympic Games, courtesy of his 2019 world title win, but all others racing over eight days in Qingdao must make an A cut for a guaranteed swim at the Games scheduled to get underway in Japan on July 23.
Tang Qianting turned 17 last month after having switched training group last year in order to be guided by coach Zheng Shan, Yan Zibei's long-time mentor. At the time of switching, Tang had a best of 1:08.66. She reduced that to 1:06.78 and 1:06.40 during the two rounds of the China Swim Series early in the year. Now she enters the semis of the 100m at Olympic trials with a lead of 1.5sec over next-fastest qualifier, Yu Jingyao, on 1:07.57.
Elsewhere, day 2 heats of the men's 200m free produced the follow up clash for the first two home over 400m yesterday, Ji Xinjie on 1:47.24 going into semis and 400m winner Zhang Ziyang close, on 1:47.28, with Fei Liwei on 1:48.14.
Tomorrow morning will feature strong competition in the women's 400m freestyle final, Li Bingjie (heats: 4:08.19), Wang Jianjiahe (4:08.42), Li Jiaping (4:09.03) and 4:05 swimmer Tang Muhan the leading contenders.
Peng Xuwei led the women's 100m back quarriers through to semis, on 1:00.21.
Nyls Korstanje
On 51.6 Dutch 100 'Fly Mark In Time Trial
In a time trials in Eindhoven, Nyls Korstanje set a Dutch record of 51.65 over 100m butterfly. The standard had stood at 51.75 to Joeri Verlinden since 2012. Konstanje was out in 23.75, back in 27.90. The Eindhoven Dutch Team Trials, a non-pressure moment with races of two or few swimmers at a time, produced a 57.90 Dutch 100m breaststroke record for Arno Kamminga yesterday, his time making him the second sub-58 man in history: the context here.
Three weeks ago, Korstanje missed the Olympic limit by 0.01sec in the same pool under pressure at the Eindhoven Olympic qualifying meet. The swim today is a time cut – but doesn't count. As Korstanje tells NOS:
"Officially, this is of no use to me. I have to qualify in Budapest later this month by swimming the limit there. This result shows of course that it is in it. I already showed it in practice and now it comes out in the race. It's unreal."
Kamminga today clocked 2:07.71 in a 200m time trial. He was out in 1:02.1, back in 1:05.5 and a second shy of his stunning Dutch record of 2:06.85, clocked at the Rotterdam Qualification Meet last December.
In other trials today, Kira Toussaint clocked 58.87 in the 100m backstroke, not far shy of her recent 58.65 Dutch record; Femke Heemskerk went 24.90 and Jesse Puts 22.14 in the 50 free time tests.
Friday April 30
Tokyo 2020 Olympic Playbook II On Covid Safety
"Falls Well Short Of Best Practice" – World Players Association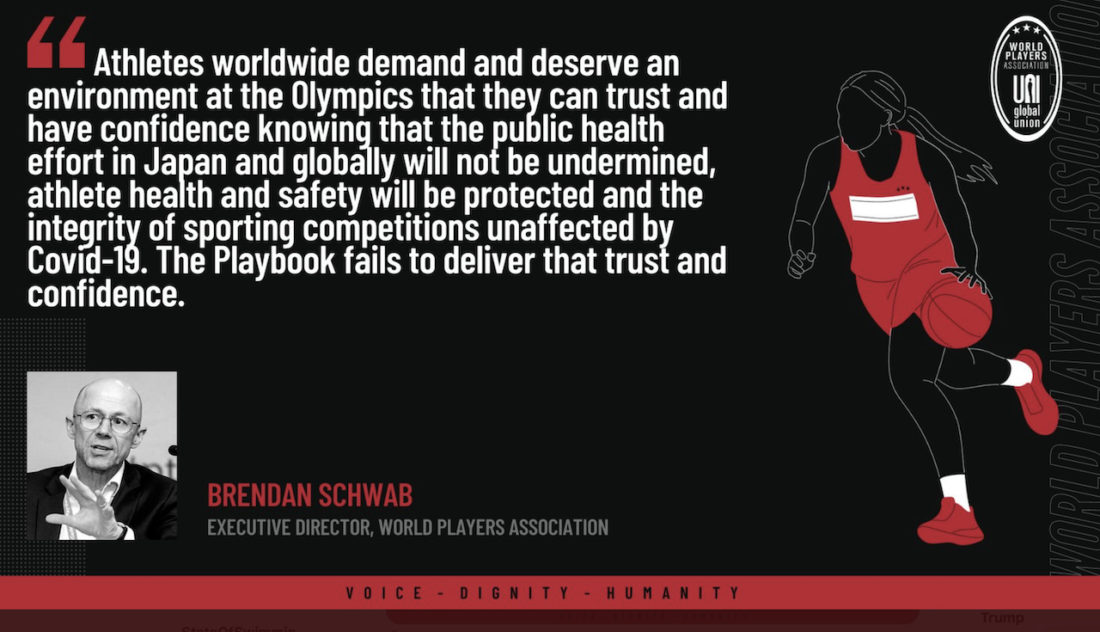 The latest version of the International Olympic Committee's Tokyo 2020 Covid-19 Playbook for athletes released yesterday (see further down in this Vortex file) "falls well short of the best practice measures urgently required to ensure public and athlete trust and confidence in the measures proposed for the Games", says athlete-advocacy group the World Players Association.
Last week, World Players released its own Best Practice Measures to Protect Public and Athlete Health at the Tokyo Olympics. "The guidance (summarised here) contained a number of measures that have been implemented in professional team sports to effectively mitigate against the spread of Covid-19," World Players noted in a response to the IOC / Tokyo 2020 Playbook that lends weight to calls for athletes to be vaccinated before leaving home for Tokyo and the scheduled start of the Games on July 23.
World Players notes: "Japan is currently in a state of emergency. It has almost 53,000 active cases, compared to approximately 850 at the time the Games were postponed in March 2020. Globally, there are now almost 19 million active cases compared with around 388,500 when the Games were postponed, and this comes amidst growing concerns over new more harmful variants and a vastly inconsistent global vaccine roll-out."
World Players Association Executive Director Brendan Schwab said:
"Athletes worldwide demand and deserve an environment at the Olympics that they can trust and have confidence knowing that the public health effort in Japan and globally will not be undermined, athlete health and safety will be protected and the integrity of sporting competitions unaffected by Covid-19. The Playbook fails to deliver that trust and confidence."
Also lending weight to those calls in Canada for the country to match decisions announced in Australia on Tuesday this week (all Australian athletes will be vaccinated before leaving for the Tokyo 2020 Games), The British Medical Journal, under an editorial this month titled "Reconsider this Summer's Olympic and Paralympic Games", said mass gatherings such as the Olympics are still neither "safe nor secure."
The editorial states: "Holding Tokyo 2020 for domestic political and economic purposes — ignoring scientific and moral imperatives — is contradictory to Japan's commitment to global health and human security."
IOC boss Thomas Bach defended the IOC's procedures, saying: "The Playbooks are science and experience-based. They are based on, and taking into account, the latest scientific developments. They are based on the best scientific and medical expertise being available worldwide."
The procedures were set in train at a time when there were no vaccines. Now there are and the voices of experts saying "make sure athletes are get their jabs" are growing ever louder with less than three months to the start of the Games.
Danas Rapsys
Warms Up In 1:46 & 3:47
At time trials in Klapeida, Lithuanian ace Danas Rapsys, the first man home in the 200m freestyle at 2019 World Championships before DQ flashed up and a false start cost him a global crown, clocked season bests of 1:46.39 (52.08; 54.31) in the 200m freestyle and 3:47.70 (54.97; 58.92; 58.72; 55.09) in the 400 free.
Jan Sefl's Czech 100 'Fly Mark
Nails Olympic debut At 30
Jan Sefl set a 51.89 Czech 100m butterfly record at the 2021 Orca Cup today in Samorin, Slovakia, his career best delivering a rare feat: at 30 years of age, he's off to his first Olympic Games.
Update: over the weekend at the same meet, among a number of Olympic qualification swims, Slovenian teenager Katja Fain landed a Tokyo ticket with a 16:20.94 in the 1500m freestyle. She also set a lifetime best in the 400m medley, of 4:43.12.
Divers Set To Test Covid-Bubble Challenge
In Tokyo 2020 Olympic Test
Divers are heading to the World Cup in Tokyo this weekend for a test not only of their skills off the boards but coronavirus protocols for the Covid-19 delayed Tokyo 2020 Olympic Games.
All 225 athletes entered will live life in the Olympic bubble from May 1-6 at the Tokyo Aquatics Centre, complete with Covid tests to accompany doping control tests. A 14-day health monitoring process for overseas athletes and teams is also in force, complete with a requirement for a negative PCR test no fewer than 72 hours before arrival in Japan.
So-called LAMP testing, the acronym for loop-mediated isothermal amplification screening, will be conducted three days after arrival, and periodically during the event, Kyodo notes, while adding "a daily medical meeting will be attended by the local organizing committee COVID-19 officer, the FINA COVID-19 officer, the FINA medical delegate and a team-designated COVID-19 medical coordinator, in line with the international swimming federation's rules. Despite the world governing body of aquatics deciding to push ahead with the diving World Cup in the Olympic host city, currently under a state of emergency, a surge of coronavirus cases in Tokyo has prompted the Australian diving team to withdraw."
The Cup serves as an Olympic qualifier, Australia seeking to add to its 7 slots at the Games up to a maximum of 12 per team. The USA has 9 slots so far, while Japan qualifies for all its allocation automatically as host nation. Kyodo reports on the home squad: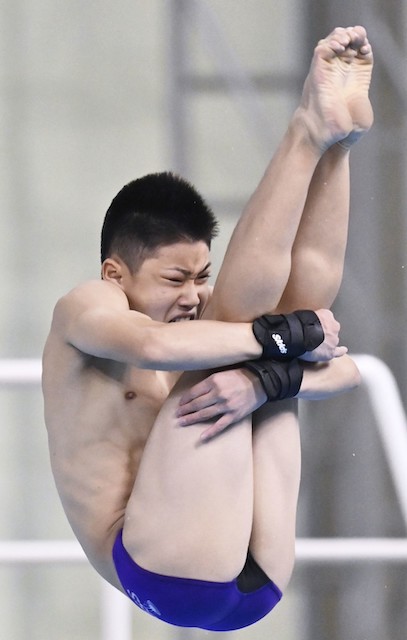 The 13-strong Japan team, featuring seven men and six women, is led by manager Takamichi Nomura.
For 14-year-old Rikuto Tamai, the youngest of Japan's entrants, the event will be the final opportunity to qualify for the rescheduled Tokyo Olympics which open on July 23.
"I'm sure I'll be nervous, but I want to earn an Olympic quota spot and contend for a medal," Tamai said.
Had the Summer Games been held last year as planned, Tamai would have had a chance to rewrite the Japan record as the youngest male Olympian at 13 years and 10 months, according to the Japanese Olympic Committee.
The Cup was rescheduled from April 18-23, was rescheduled to May after FINA threatened to cancel the event over what it said was a lack of COVID-19 precautions on behalf of the organisers. It has been suggested that FINA was asked to contribute financially to improving some aspects of safety cover.
On April 2, the BBC reported a letter in which FINA suggests that the Japanese government "did not take all the necessary measures to ensure successful and fair" competition. The letter was said to have cancelled the Cup.
Iran Slapped With 4-year ban
from World Judo over anti-Israel policy
Iran has been suspended by judo's world governing body as punishment for refusing to let its athletes face opponents from Israel, the Associated Press reports. The International Judo Federation imposed a four-year ban after the Court of Arbitration for Sport ordered a disciplinary review last month which said a previous indefinite ban was not allowed.
The CAS judges imposed tough penalties on Iranian officials from the national Olympic and judo bodies and government sports ministry, saying the case "clearly reveals an institutionalized scheme" to prevent athletes facing Israelis.
The case has relevance to swimming, a sport in which Israeli athletes have been treated to overt discrimination by hosts of FINA events in the Middle East without facing any sanction from the international federation beyond a warning that was followed by a significant increase in the number of Middle East delegates across a wide range of commissions and committees within FINA since 2010, the year Fran Crippen died in a FINA Marathon event off the coast of the United Arab Emirates (UAE).
It was back in 2013 when the Dubai organisers of the 2013 FINA World Cup in the United Arab Emirates were accused of breaking the international federation's rules. The FINA Constitution bars "any discrimination against national Federations or individuals (competitors, officials, judges, delegates, etc.) on the grounds of race, sex, religion or political affiliations".
Dubai hosted the fourth round of the Cup in October 2013, just three years after Fran Crippen lost his life off the UAE coast in circumstances that led to significant rule changes and heavy criticism of the organisation and FINA in two inquiry reports.
Back in 2013, leading Israeli swimmer Gal Nevo told Haaretz: "In order that our national flag and name wouldn't appear, the results of every race we competed in were not publicised. Competitors swim with us in the heats in the morning, and expect to see the results on the scoreboard in order to know whether they've qualified for the final. But on the screen they're already broadcasting the next race, without mentioning the names and times from the previous heat."
"I watched the broadcast on television of the race in which Amit [Ivry] won a medal. She swam in lane 1, but the broadcast focused completely on the other half of the pool. Of course, there weren't any results [announced] and it was impossible to know whether she'd finished in third place."
Nevo noted that this was not the first such incident. Referring back to 2010, the year of Fran Crippen's passing, he noted: "Three years ago, following a drawn-out, diplomatic-security saga, the Israeli delegation landed in Dubai for the FINA World Swimming Championships (in a 25-meter pool). During the opening ceremony, the announcer mocked the delegation and addressed it by its initials, ISR. The organizers did everything in their power to downplay the presence of Israelis in the emirate.
"Last week, when the Israeli national swimming team returned to Dubai for a World Cup series event, they were again ignored. This time there was no ceremony with a walk-past by national delegations, but in everything related to the scoreboard and television coverage, the organizers prevented the word "Israel" or the Israeli national flag from appearing, thereby causing disruptions both to television broadcasts and in publicizing race results poolside."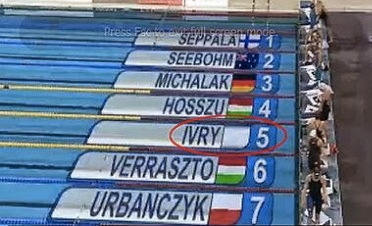 The damning evidence from 2013 was reflected in this photo, which shows that the Israeli flag has been whited out in the lane of swimmer Amit Ivry.
"Everyone was really surprised to learn what had caused this situation," said Nevo back in 2013. "For some, the penny dropped and they said 'Wow – that's it! Now I realize why we couldn't see all the results on the scoreboard'."
"They didn't expect it and didn't believe that politics had been brought into the event in such a crude way. I, for one, was surprised by the tremendous amount of empathy the other swimmers showed for us."
At the same meet, Nevo was announced as coming from I-S-R – letters spelled out, to avoid the announcer having to say Israel
In the wake of the 2013 incident in the UAE, FINA issued warnings to member federations United Arab Emirates and Qatar.
The FINA statement in full:
Lausanne (SUI), October 23, 2013 – Following the recent incidents with the delegation of Israel at the FINA Swimming World Cup meets in Dubai (UAE, October 17-18) and in Doha (QAT, October 20-21), FINA would like to clarify that:
Prior to the above mentioned competitions, FINA took all the necessary steps, in co-operation with our member National Federations in UAE and Qatar, to ensure the delivery of visas and participation of the Israeli delegation in Dubai and Doha meets. Moreover, FINA also ensured that optimal conditions were provided in terms of hospitality, accommodation, meals, transportation and security. This has been highly appreciated by the Israeli national team;
Both in Dubai and Doha, FINA immediately reacted in accordance with its rules. In UAE, the incidents of the first day were not repeated in the following sessions, while in Doha FINA was only informed on these occurrences 15 minutes prior to the end of the second day finals' session. Once more, FINA promptly reacted and the medal ceremony involving one athlete from Israel and the end of the session respected all the FINA rules;
Finally, FINA gave a warning to the Organisers of the two FINA Swimming World Cup meets and recalled them that the FINA rules must be equally applied by all FINA National Federations. Moreover, FINA guarantees that all steps will be taken in the future for such acts not to occur again, namely in the 2014 edition of the FINA Swimming World Cup in Dubai and Doha, and during the 12th FINA World Swimming Championships (25m), taking place in Doha from December 3-7, 2014.
Back to 2021 and in Judo, the case began when former world champion Saeid Mollaei left the Iranian team in 2019, claiming he was ordered to lose world championships matches to avoid facing Israelis.
The ban — backdated to start in 2019 and run into September 2023 — is provisional and can be lifted if the Iranian judo federation respects its rules on discrimination and accepts to compete with Israel.
Bizarrely, the ban does not affect Iranian judokas going to the Tokyo Olympics because that team is sent by the national Olympic body and not the national judo federation. The morality of it all and the issue of how it fits with the rules of international sport and the Olympic Charter, thus fall squarely on the plate of the International Olympic Committee.
Thursday, April 29
U.S. Sprinter Tate Jackson
Gets 1-Month Ban For Marijuana Positive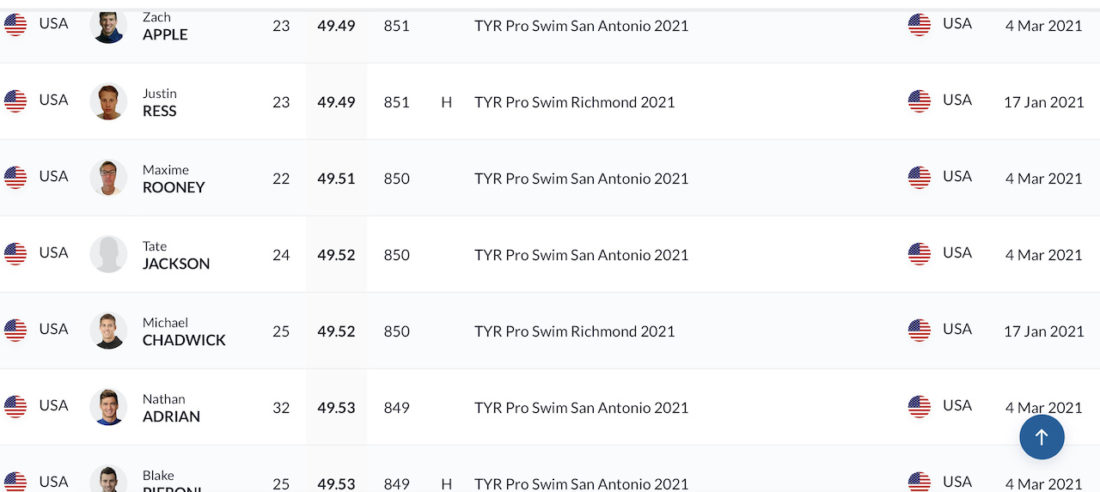 American sprinter Tate Jackson (47.88, 100m free, 2019 U.S. Nationals) has been slapped with a one-month ban by the United States Anti-Doping Agency (USADA) after he tested positive for THC, a metabolite of marijuana.
Jackson, 24, returned an adverse analytical finding on March 4 in competition at the San Antonio round of the Pro Swim Series. His results, including a 49.52 for fourth in the 100m freestyle, at the meet are forfeited, though they still appear in the FINA World Rankings. Jackson was given a provisional suspension on March 25, meaning that the suspension has expired.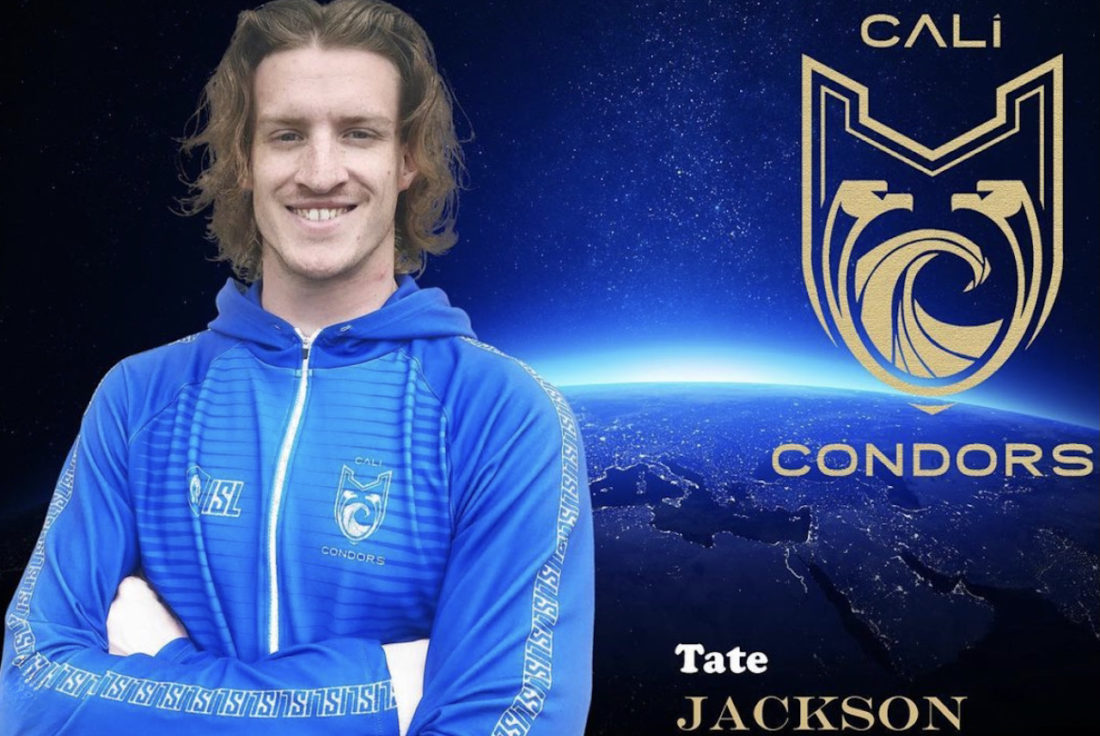 The offence carries a minimum suspension of three months except in certain cases.
In Jackson's case, USADA cited among reasons for a reduction to one month because his use of cannabis was outside of competition (he tested positive in competition but is said to have consumed before); because it was said to be unconnected "to sport performance"; because he was judged to have had a "low degree of fault" (just how that one works when an adult takes cannabis knowing that it could result in a positive test as an athlete is for USADA to explain); and because he completed a counselling program connected to his use of cannabis (the reason that makes most sense).
Cannabinoids are banned in competition under the WADA Code, the complication being that they can de detected in urine for up to 30 days or so.
The zero-tolerance policy of the International Swimming League, backed by a large shoal of the world's fastest swimmers, dictates that Jackson will be dropped from the Cali Condors team and is barred from participation as a swimmer who served a penalty after testing positive for a banned substance. That avenue of professional revenue is now closed to him, even though he stands an outside chance of making the U.S. Olympic team for the 4x100m freestyle as a top 8 100m sprinter in his country.
Tokyo 2020 Organisers
Braced For Olympics Without Any Spectators – June Decision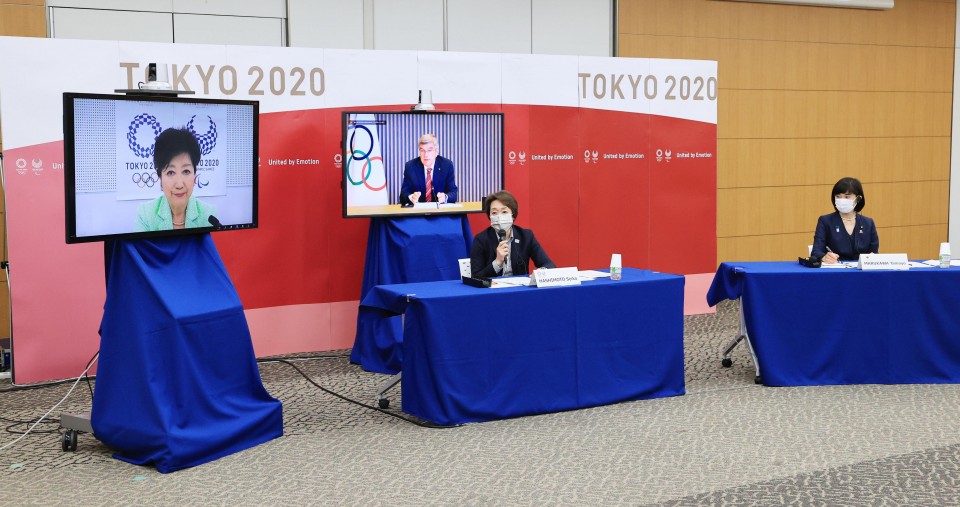 The organising body of the Tokyo 2020 Olympics is prepared for the possibility of holding this summer's global sporting event without spectators as the coronavirus pandemic continues to rage, the committee's president has noted. After attending a virtual meeting with other organisers of the Games, Seiko Hashimoto, said:
"If the situation is expected to cause problems for the medical system, in order to put the highest priority on safety and security, there may come a time when we have to decide to go ahead with no spectator."
During the five-party meeting, including International Olympic Committee President Thomas Bach, organisers agreed to make a final decision in June on whether any spectators will be allowed or, if any are, how many in each venue.
Overseas spectators are already barred from attending the Games. The question is now how many Japanese spectators will be allowed in, if any. Hashimoto told a press conference that it would be "extremely difficult" to stage the Olympics and Paralympics in front of full crowds but she hoped that "as many as possible" would still be able to make it inside venues.
Organisers had hoped that they could make an announcement on the issue by the end of this month but a decision has been pushed to June because of the current spread of highly contagious variants of the novel coronavirus Covid-19 in Japan at the moment.
Proposals include limiting the number of spectators to 50 per cent of venue capacity and only allowing the entry of people who have already purchased tickets, according to Kyodo sources.
The news agency reports: "While Japan's accumulative total of over 583,000 confirmed COVID-19 infections are fewer than many other countries, media polls have repeatedly shown that a majority of the Japanese people are not in favor of hosting the games this summer following a one-year postponement.
" … Japan's vaccine rollout, which has been criticized as too slow, only began for those aged 65 and over earlier this month, and it is impossible for much of the general public to be inoculated by the start of the Olympics on July 23."
Wednesday, April 28
Japan To Test
All Olympic Athletes & Some Officials For COVID On Daily Basis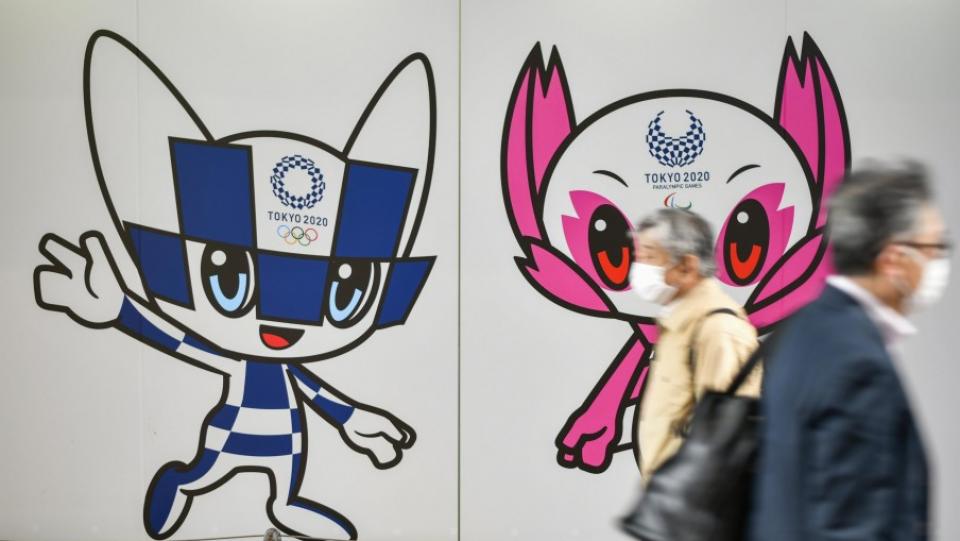 The Japanese government on Wednesday endorsed a policy to test all athletes participating in the Tokyo Olympics for the novel coronavirus on a daily basis in principle.
As part of efforts to improve the safety of the Summer Games amid the coronavirus pandemic, Japanese officials agreed on the policy a couple of hours before a high-level online meeting with the International Olympic Committee and other organizers.
Other anti-virus steps at the Olympics that will open in less than three months approved at a meeting at the prime minister's office include requiring athletes and staff from overseas to be tested for the virus twice within 96 hours of departure from their respective countries.
During the five-party virtual meeting, in which IOC President Thomas Bach and representatives of the other organizers will take part, a major issue to be discussed is whether to limit the number domestic spectators after deciding in March to stage the Olympics and Paralympics without those from overseas.
Today, organizers will also release an updated version of their "playbooks" for athletes, featuring rules they must follow during the games. The latest version is expected to confirm that officials from overseas are tested for the novel coronavirus daily if they will come into close contact with athletes.
While Japan's roughly 577,000 confirmed COVID-19 infections are fewer than many other countries, media polls have repeatedly shown that a majority of the Japanese people are not in favour of hosting the Games this summer following a one-year postponement.
On Wednesday, a senior Cabinet official said the Japanese government will secure about 30 hospitals capable of accepting athletes and officials during the Olympics.
Tokyo and several prefectures have been under a third state of emergency until May 11 due to a recent spike in infections. The capital on Wednesday confirmed 925 cases of the virus, the highest figure since Jan. 28.
Meanwhile, Japan's vaccine rollout, which has been criticized as too slow, only began for those 65 and over earlier this month, and it is impossible for much of the general public to be inoculated by the start of the Olympics on July 23.
André Brasil
Loses Legal Challenge Against IPC Reclassification
Seven-times Paralympic swimming champion André Brasil, 36, has lost his legal challenge against his reclassification by the International Paralympic Committee (IPC). The ruling by the Regional Court of Cologne effectively ends his Paralympic career, although in his response to the decision, Brasil said: "… I'll be back".
The IPC reclassified Brasil as ineligible to compete in the S10 category in 2019. In a statement, the Brazilian Paralympic Committee (CPB) described Brasil's change in classification as "one of the saddest episodes in the history of global Paralympics."
Alexander Engelhard, a sports lawyer at Arnecke Sibeth Dabelstein and representing Brasil and the CPB, claimed that the swimmer missed the eligibility ranking by a single point.
Globo Esporte quoted the 36-year-old, 14-time Paralympic medal winner as saying: "They killed my dreams. There are many questions that stop [on my mind] and I'm still thinking: 'what sport is this, man, that excludes a person who – notoriously – has a disability? Who lived for almost fifteen years in this movement and who suddenly cannot more? What did I do wrong? Because that will not change. It's not goodbye and at some point I'll be back."
Tuesday, April 27
Tokyo 2020
Organisers Seek Extra 500 Nurses
The organizing body of the Tokyo 2020 Olympics and Paralympics said today that it is trying to secure 500 nurses to provide medical care during this summer's global sporting event. The announcement came a day after Japanese media reported that the Tokyo government is to ask athletes and staff heading to the Olympics and Paralympics from overseas to be tested for the novel coronavirus twice within 96 hours of departure from their respective countries.
Securing enough doctors and nurses for the Tokyo Games is a major challenge for the organizing committee at a time when Japan's medical system has been under strain amid a resurgence of coronavirus infections, Kyodo reported today.
The request for more nurses has been made to the Japan Nursing Association. The Tokyo 2020 organizing committee's CEO Toshiro Muto said at a press conference that for it to secure that number of nurses "the basic premise is not to cause a negative impact on local medical systems."
With less than three months to go until the opening ceremony of the Tokyo 2020 Olympics, Japanese authorities are still struggling to stem the number of COVID-19 infections.
The resurgence, driven by the spread of more contagious variants of the virus, has forced Prime Minister Yoshihide Suga to declare a third state of emergency. From yesterday until May 11, new lockdown measures will apply in Tokyo and the western Japan prefectures of Osaka, Kyoto and Hyogo.
Meanwhile, overseas visitors to the Games will be asked to be tested for the novel coronavirus twice within 96 hours of departure from their respective countries, Japanese media report.
An interim report by a government-led panel released last December concluded that travellers needed to be tested once within 72 hours of departure. The requirement for multiple negative tests is designed to tighten health screening during the immigration process, the sources said.
Tokyo Games athletes and staff will also be tested at the airport upon their arrival in Japan.
The issue is set to be discussed this Wednesday by the Games' coronavirus countermeasure panel and in an online meeting of the International Olympic, International Paralympic and local organizing committees, and Tokyo's and Japan's governments. This week will also see the release of the second editions of the Tokyo 2020 Covid-19 playbooks, on Wednesday and Friday.
During the Games, all athletes will be tested once a day throughout a 14-day quarantine bubble in which all movement will be restricted to the athletes' village and their training and competition venues.
Non-athletes will be tested daily for the first three days after arrival in Tokyo, with more tests taken every four to seven days, depending on what level of contact they have with athletes. Media will be required to have regular tests and live inside a bubble with connecting corridors that limit contact with the public during their time in Japan, according to local media citing sources.
Win Htet Oo To Bypass Tokyo Olympic Selection
& Calls On IOC To Back His Protest At Myanmar Military Junta Coup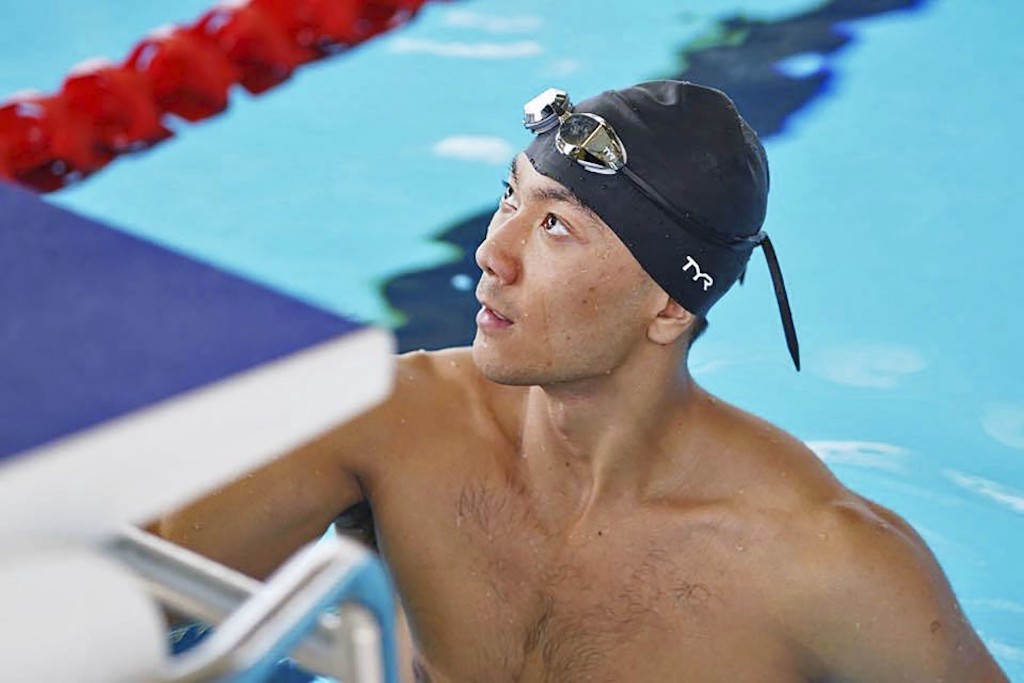 A Myanmar swimmer will skip the Tokyo Olympics in protest against the coup perpetrated by his country's military junta. Win Htet Oo, 26, says he will not represent his nation at a time when hundreds of protesters have been killed by the authorities.
Win, a freestyle specialist, revealed his protest in a statement posted on his Facebook page to protest the killing of unarmed civilians, including some athletes.
"I shall not march in the parade of nations under a flag steeped in my people's blood," the Myanmar swimmer said in the statement.
He noted the International Olympic Committee communicated to him privately that the Myanmar Olympic Committee plans to send a team to the Tokyo Games.
But he said, "It is my hope that the IOC refuses to acknowledge the MOC as the rightful organization responsible for the Olympic Movement in Myanmar," adding the MOC is a puppet organization for the military regime.
Win Htet Oo moved to Melbourne, Australia, in search of coaching that could help him to progress to his dream of becoming an Olympian. But events at home have caused him to set his dream aside, even though he had a qualifying time and would have a place on a Myanmar team.
He noted that among athletes taking part in demonstrations in the country was Ma Kyal Sin, a 19-year-old taekwondoka. She was shot and killed by the military during a protest in the country's second largest city Mandalay. Win Htet Oo added that he will not represent Myanmar in Tokyo unless the nation returns to civilian rule. He wrote:
"Her life lived and sacrificed perfectly embodied the values we expect of our sportspersons to uphold. After two decades of competitive swimming, two decades of living in harmony with the values of Olympism, I may be saying goodbye to a dream I've had since I first learned to swim."
Since the military seized power, security forces have killed 745 people as of Friday, according to a tally by the Thailand and Myanmar-based Assistance Association for Political Prisoners.
Brazil Confirms 17 Swimmers For Tokyo 2020;
Others Must Wait Final Decisions
After 16 men and 2 women raced inside time cuts at Brazilian Championships in Rio last week, the national federation has announced a Tokyo 2020 Olympic squad of 17 guaranteed names, two others marked down for berths on the team depending on results at the Maria Lenk Trophy in June and provisional lists of relay possibles depending on the international ranking to be completed by FINA in June.
The Brazil Tokyo 2020 Swim Team, Confirmed & Provisional: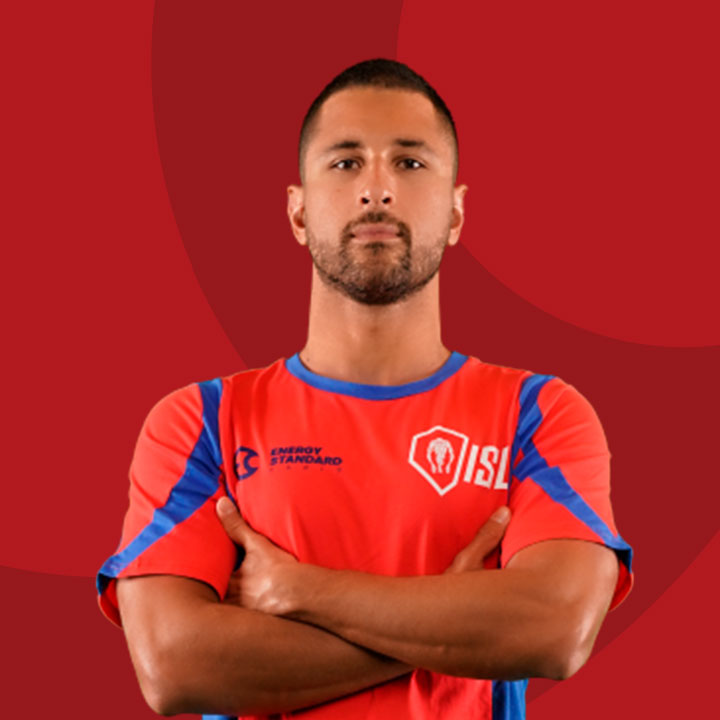 Women:
Beatriz Dizotti 1500m freestyle
Betina Lorscheitter 1500m freestyle*
Men:
Bruno Fratus 50m freestyle
Pedro Spajari 100m freestyle
Gabriel Santos 100m freestyle
Fernando Scheffer 200m freestyle
Breno Correia 200m freestyle
Guilherme Costa 400, 800, 1500m freestyle
Guilherme Basseto 100m backstroke
Guilherme Guido 100m backstroke
Felipe Lima 100m breaststroke
Matheus Gonche 100m butterfly
Leonardo de Deus 200m butterfly
Caio Pumputis 200m medley
Vinicius Lanza 200m medley
Relays, beyond the relevant solo selections above
Breno Correia 4x100m freestyle
Marcelo Chierighini 4x100m freestyle
Murilo Sartori 4x200m freestyle
Luiz Altamir 4x200m freestyle*
* – Other athletes are able to take those places if they swim faster times at the Maria Lenk Trophy in June.
Possible relays depending on vacancies at the end of the FINA relay-cut process (four places are available beyond the national teams that made it to Tokyo courtesy of their finishing places at the 2019 World Championships, the mixed medley relay most likely to make the grade.
Women:
4×100 freestyle – Larissa Oliveira, Ana Carolina Vieira, Etiene Medeiros, Stephanie Balduccini
4×200 freestyle – Aline Rodrigues, Larissa Oliveira, Nathalia Almeida, Gabrielle Roncatto
4×100 medley – Etiene Medeiros, Jhennifer Conceição, Giovanna Diamante, Larissa Oliveira
Mixed
4×100 mixed medley – Guilherme Basseto, Felipe Lima, Giovanna Diamante, Larissa Oliveira
NB: Andre Calvelo was the fastest 100m freestyle swimmer at Brazilian Championships but it was subsequently announced that he failed an out-of-competition anti-doping control on March 18 and is temporarily suspended pending process.