Yannick Agnel Admits Sexual 'Relationship' With Minor In Rape Case That Carries Jail Term Of Up To 20 Years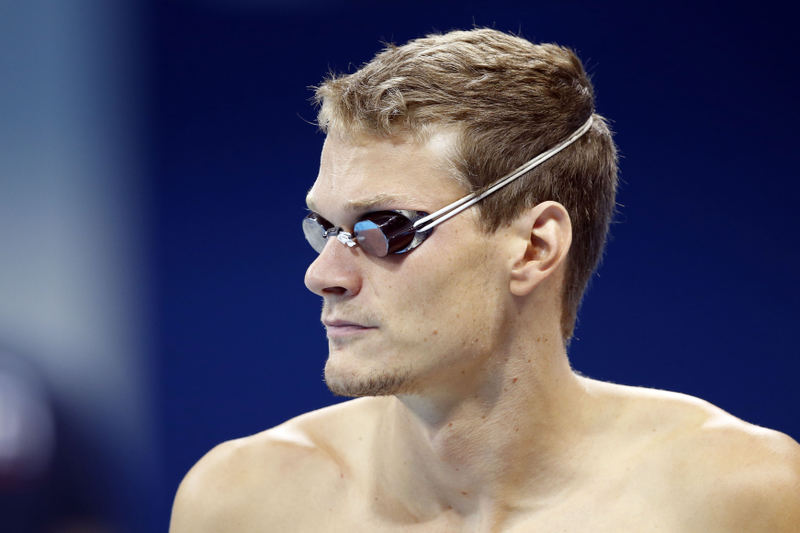 Two-time Olympic swimming champion Yannick Agnel has admitted to having a relationship with an underage girl and faces a legal case that could land him up to 20 years in jail.
Agnel, the Olympic 200m and 4x100m freestyle champion of 2012 and still the fastest ever 200m freestyle swimmer in textile, denies coercion with a girl reported to have been 13 years old at a time when the swimmer was 24. Sex with anyone under 15 is a crime in France and Agnel faces charges of rape and sexual assault.
Prosecutor Edwige Roux-Morizot said Agnel "recognizes the materiality of the alleged facts" but she said that the retired swimmer did not have "the feeling that there was coercion".
"If the facts constitute rape or sexual assault, it is because there is a significant age difference," Roux-Morizot is cited as saying in European media reports this evening.
Agnel, now 29, was arrested in Paris last week. On Saturday, he was handed preliminary charges and the case was sent to Mulhouse, eastern France. Roux-Morizot also said the events took place in 2016 in several locations, including Spain, Thailand and Brazil, the AP reports.
How a 13-year-old was a able to travel with Agnel so far is likely to be a question for French authorities and those who served as her guardians at the time. It is understood that the girl was travelling as part of a swimming club entourage.
Earlier this year, the French parliament adopted legislation that characterises sex with a child under the age of 15 as rape and punishable by up to 20 years in jail, bringing its penal code closer in line with many other western nations.
---
Swimming is among sports that has been rocked by a catalogue of sex crimes and abuse allegations down the decades. On a day when USA Gymnastics and USOPC (United States Olympic and Paralympic Committee) reached a $380m settlement with the abuse survivors of rogue doctor Larry Nassar and those who turned a blind eye to his crimes in spite of red0flag warnings in the United States, other federations are likely to have a keen eye on their own files on abuse and ruling such as that in which the California Supreme Court told sports authorities that they have a legal duty to protect athletes from sexual and other forms of abuse.
The abuse issue stretches far and wide in the sport of swimming, with Germany, South Africa, and Australia in the headlines of late, to add to a library of woe that includes Britain's 1988 Olympic head coach Paul Hickson being jailed for 17 years, later reduced to 15, on rape and assault charges, and Ireland's George Gibney and other coaches facing serious allegations involving male and female athletes, among them minors, the trail of tears told in Justine McCarthy's harrowing read "Deep Deception".
The arrest of Agnel in France coincided with a week in which the Australian NRL was rocked by the arrest of former star player Brett Finch, now charged with sharing child-abuse material as one of eight men arrested as part of the Strike Force Hank investigation by the NSW Police Child Abuse and Sex Crimes Squad.