German Head Open Water Coach Stefan Lurz Steps Down Amid Sex Assault Allegations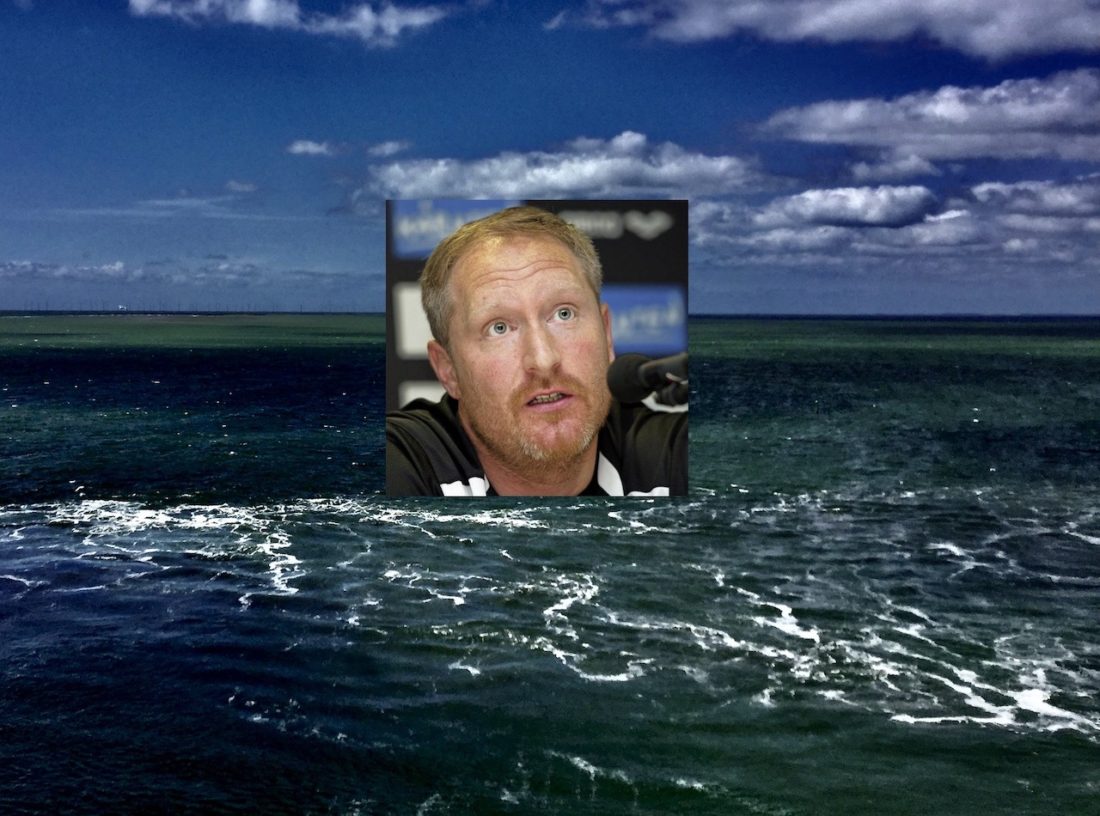 Germany's national open-water swimming coach Stefan Lurz has resigned after being placed on indefinite leave by the German Swimming Federation (DSV) amid accusations of "sexual assault, psychological manipulation and bullying" levelled at him by women swimmers, including one reporting an incident said to have taken place when she was 15, Der Spiegel reports.
Lurz, the brother and former coach of one of the most successful open waters swimmers in history, Thomas Lurz, hit the headlines in Germany today after Der Spiegel, a leading European news and features magazine, revealed details of the allegations under a headline "National coach suspended after allegations by swimmers". Investigations are under way.
Der Spiegel reports: "The allegations are sexual assault, psychological manipulation and bullying, power. And cover up. Because almost everyone on site (at the national training centre where coach Lurz works) … knows the allegations, but nobody intervened. Swimming associations and institutions were also informed about the allegations against Lurz two years ago, according to emails. They evidently did not draw any conclusions."
Lurz, who has faced similar allegations before, was previously placed on leave pending investigations that did not lead to prosecution, denies any wrongdoing. He tells Der Spiegel:
"For [what feels like] more than ten years I have been confronted with the same accusations over and over again. I continue to deny the allegations."

Stefan Lurz to Der Spiegel
Before Lurz stepped down from his role, the German Swimming Federation, the DSV, issued the following statement, without naming Stefan Lurz, from management that was not in place at the time the alleged offences were first reported, in 2017.
"In accordance with our guidelines for action, the suspect was given an immediate leave of absence with immediate effect without carrying out a preliminary conviction.

The new information for the incumbent board was immediately handed over to the public prosecutor's office. Massive efforts have been and are being made internally to get an idea of ​​what has happened so far."

DSV
The DSV also announced that Franka Weber, the current DSV officer for the prevention of sexualised violence, had contacted the athlete reporting her allegations to Der Spiegel to offer assistance.
The DSV also issued a call to "everyone who has information or tips that can help us to clarify a case" to report to the association or the responsible public prosecutor's office. It added:
"The DSV has set itself the goal of creating a culture of observation that encourages those affected to talk about their situation, scares off potential perpetrators and thus protects all actors in sport from sexual violence."

DSV
The Allegations Against Stefan Lurz Now Under Investigation
Stefan Lurz is alleged to have sent one 16-year-old a wave of text messages stating things such as "you look 'Really good"."; "Your skin is beautiful"; your "body is very well cared for"; and "Must stare a lot :)", according to Der Spiegel. The coach is alleged to have rated the teenage swimmer's body on a scale from 1 to 10, including her legs and her "ass".
He is also said to have asked: "Have you taken a picture here [of yourself] in a bikini?" When she said she had not, he wrote: "You have to take one now" and sent a photo of himself, shirtless, in the bathroom.
At the time, she was 16, he was 37. A year earlier, the swimmers alleges, he forced her to kiss him. And so it proceeded for years to come, according to the allegations.
Der Spiegel reports that Lurz once wrote: "Today, before training, you looked soooo sexy". Another read: "Your tits turned me on." When she didn't react immediately, he sent an apology but failed to stop sending messages, one reading: "… make me horny quickly. Then we sleep. I'll be done in 5 minutes" – followed by the emoji of three water droplets.
Stefan Lurz, now 43, has been head open water coach at Germany's national training centre in Würzburg for several years. His swimmers, including brother Thomas, have notched up many successes, including Olympic, World- and European-championship medals and have won two medals at the Olympics.
The swimmer telling her story to Der Spiegel says that she tried to put the whole thing behind her until the other girls told her their stories and turned to her for help. After that, she reported her allegations to the police. That was spring 2019 – and sports authorities were informed at the same time, including the director off sport at the German swimming federation, the DSV, who referred the swimmer to the federation's "Prevention of sexual violence officer".
The swimmer set out her allegations and those of four others, including names of the athletes, to the officer and matched that report with a smilier one sent to the German Sports Aid Foundation, which she asked for legal assistance. That's where she encountered the first barrier. When Der Spiegel raised the matter with Sporthilfe said that legal protection "unfortunately" only applies if an athlete herself complained – and she was no longer an athlete. The athlete was referred to an advice centre for victims of sexual violence.
There was another barrier: the Würzburg public prosecutor, Der Spiegel reports, quickly closed the case, stating that under prevailing law only coercion or insult could have been considered as possible misdemeanours to test – and both of those offences are time barred (requiring immediate reporting).
The lawyer representing SV Würzburg 05 told media today that Stefan Lurz was suspended by the DSV in 2019 "during ongoing proceedings". The athlete in question stayed at the club after the complaint and completed her 'voluntary social year' (a state-funded program in which young people spend six months to a year doing voluntary social services work).
No action was taken against Lurz, though the DSV does appear to have taken some action: on June 22, 2019, three months after hearing the swimmer's complaint, the German swim federation adopted a "concept for the prevention of sexual violence". Lurz, however, remained in place.
When Der Spiegel approached the DSV this week, a statement from is president Marco Troll cited the safe sport protocol and noted:
"Every case of sexual violence is one case too many. The DSV reacts immediately and comprehensively to suspected cases. "
Stefan Lurz is now "on leave until further notice".
The swimmer is not alone, says Der Spiegel, its report citing four other women as having had similar experiences to those reported by the athlete who spoke to Der Spiegel.
One athlete tells the magazine that she now felt ashamed that she had not defended herself more rigorously but explains why she responded to text messages and other advances with the words: "I was terrified that he would destroy my swimming career."