Swimming In A Pandemic: Chlorine Kills Corona, So Why Were Swimmers Frozen Out By The Bug?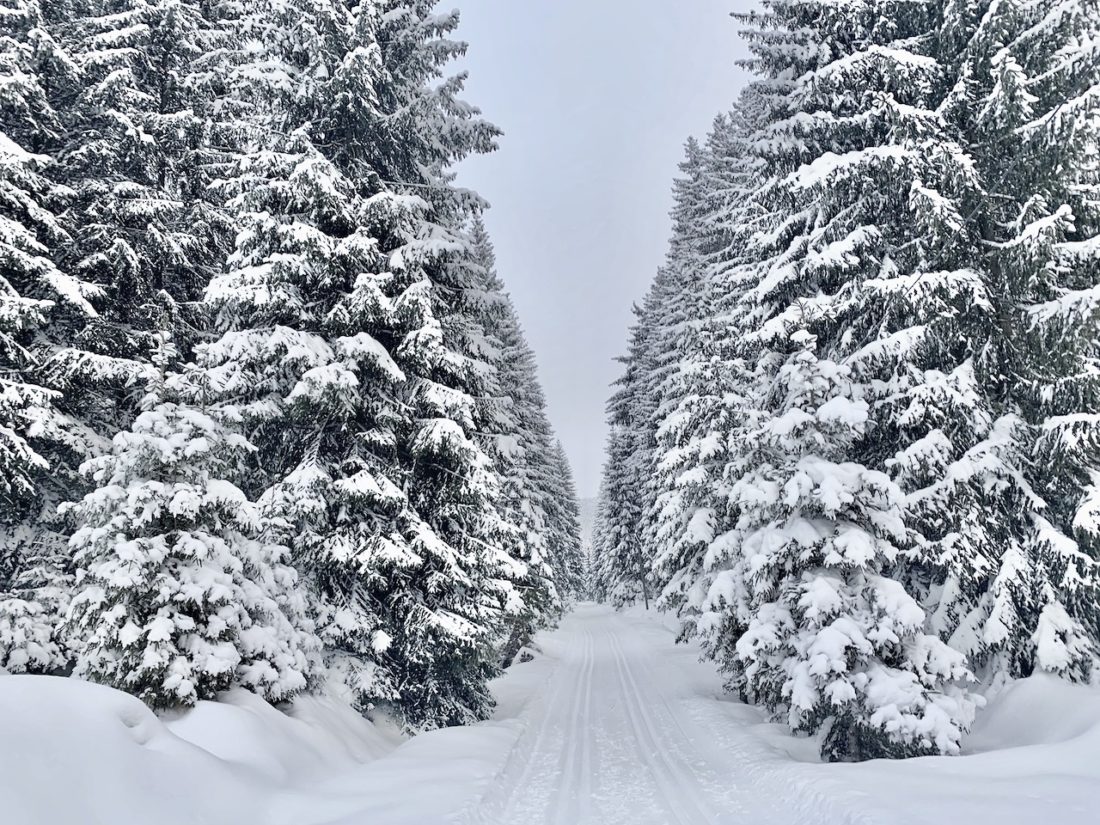 Swimming has been frozen out of its element by the coronavirus pandemic for a number of reasons, including those that forced all sports, all of us, in private, educational and business spheres, to adapt, cope and even change professional and personal pathways.
Our No1 spillover story speaks to all the themes on our list of top five topics significant to the development of swimming and how that is affected by well-compensated volunteer governors and regulators falling shy of professional standards and what should be their priority aquatics-oversight role: the best interests of athletes and those who work with and support them.
SOS Spillover Stories:
(disclaimer: yes, some of this material constitutes a 'long read')
Low Risk / High Impact
The impact of the virus on a sport that takes place in a treated element – in simplistic terms 'chlorinated' water (there's Ozone, UV, Saltwater and Direct Hydroxyl Injection, too) runs deep – and in those depths understandable frustration holds hands with anguish, exasperation, resentment, disappointment and even anger.
Such sentiments are pegged to excellent niche-universal knowledge that, in general, swimming has not been able to capitalise on, despite know-how specific to health and safety having been accrued over a century and more off lived, learned experience. The thought encompasses more than 100 years of development of pool treatment and what we learn from it; the difference between outdoors and indoors; and the tried and tested plans and programs built on all that learning.
Swimming in the pandemic has been a low-risk sport dealt a high-impact body blow despite reasonable argument from experts from science, facility management and among professionals, practitioners, users and regulators.
When Swimming Canada reported on its "Return to Training Plan" last month, it noted:
Following a review in consultation with medical staff and submission of information to Toronto Public Health, the remaining swimmers and staff were deemed to be of low risk for exposure based on their adherence to the risk mitigation protocols that have been in place.
That statement is matched by the experience in competition when we recall the six weeks of the International Swimming League's Bubble of Budapest. It was the only major international swimming event of 2020; it involved around 500 people, more than half of them athletes; it ended with a happily and extremely low rate of infection and spread. Of late, the Manchester International was another case in point, scale significant, of course.
The experience of Swimming Canada, the ISL, British Swimming at the Manchester event and many other similar moments across a spectrum of scale have a similar bottom line: 'low risk' because of the controlled environment and protocols based on learning going back a century to the first pool chlorinated in the early 1900s, long before the new challenge of a virus that has so far infected 110 million and killed 2.5 million around the world (22 million cases remain active and new variants have posed new challenges).
Safety protocols and the planning behind controlled pool environments are joined by issues of health, mental and physical, wellbeing, lifelong and life-saving skills, rehabilitation, community cohesion and long-term impacts of the pandemic and its lockdowns on the spectrum of education and welfare that swimming is a part of. Here are some links to articles, features, letters and campaigns related to the above topics, before we consider what swimming's virus-impact assessment might look like.
Pandemic Protocols & Impacts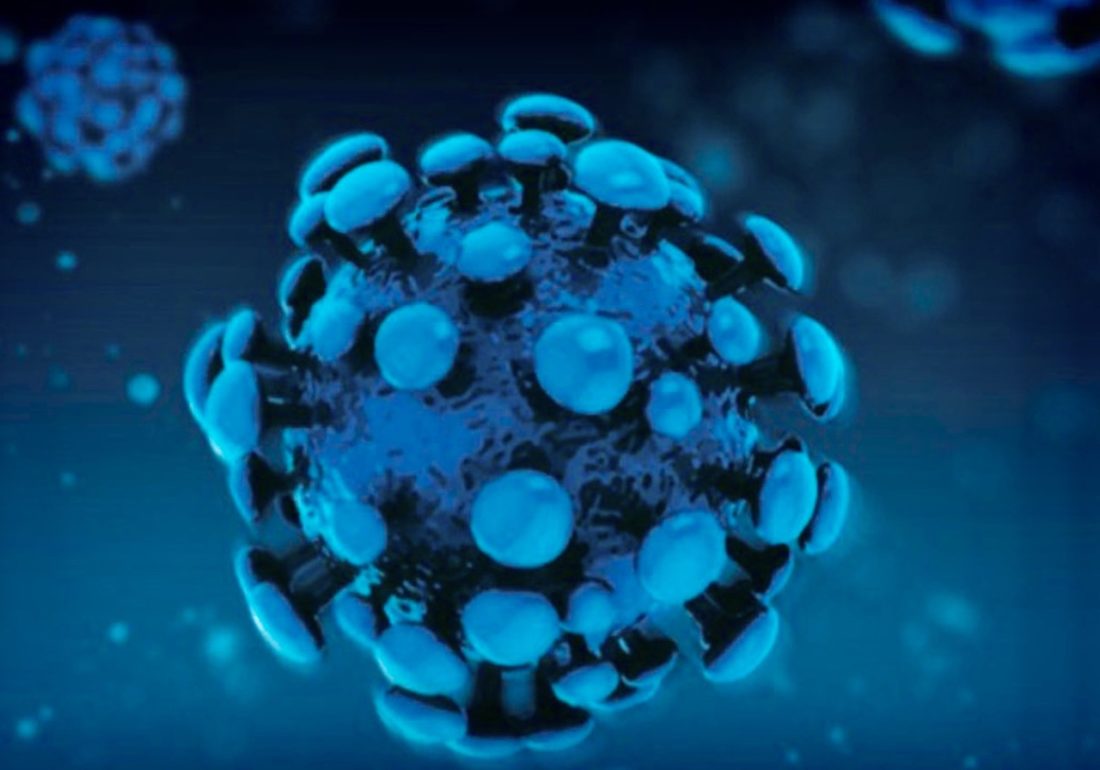 A 'COVID-19 Swimming Pool Study'
Three SOS features talking through a 'COVID-19 Swimming Pool Study' with Vincenzo Romano Spica, Professor of Hygiene at the University of Rome "Foro Italico". In the first part, he presses home the message that while chlorine is no guarantee, the swimming pool can be among the safest places for sport in a pandemic. Then, we take Prof. Spica up in a virtual helicopter to hover over the swimming pool and tell us what he sees, before concluding the mini-series with a look at other angles on the issues swimming has to consider as it plans its revival in a season of postponement, cancellation and closure due to the COVID-19 pandemic:
External links:
More than three quarters (78%) of UK adults have spent longer sitting down per day during lockdown. Over a third (42%) of respondents have spent more than two hours a day longer sitting, 27% report sitting for more than three hours extra per day, and 15% say they are sitting for more than four hours extra per day.
The number one thing preventing people from working out at home during lockdown is lack of motivation (41%).
47% of people with a mental health condition say that access to their local gym or leisure centre would improve their emotional and physical wellbeing.
More than a third (36%) report being bored with current exercise options.
Two fifths (38%) of the public think the Government should encourage people to attend gyms and leisure facilities post-lockdown.55% say they watch TV to cope with the mental stresses of the pandemic, compared to 27% who say they use exercise or physical activity.
Half (50%) of parents with a child/children under the age of 18 agree that they are struggling to find ways for their kids to stay active and a third (32%) say their child/children have been less physically active because of lockdown.
Could swimming pool closures lead to increased childhood morbidity and mortality?
"Swimming is currently a compulsory part of the primary school national curriculum. By the time children leave primary school at the end of year 6, aged 11, the national curriculum requires all children to be able to swim. This is defined as being able to swim competently, confidently and proficiently for 25m, unaided.
At present, however, one in three children is unable to swim (Sport England, 2021). Of note, this figure differs greatly depending on affluence, with 84% of children and young people from the most affluent families being able to swim 25m unaided, compared to 41% of those from the least affluent families (Sport England, 2021)."
A safe return to sport and the right to play during COVID-19 -CMAJ (Canadian Medical Association Journal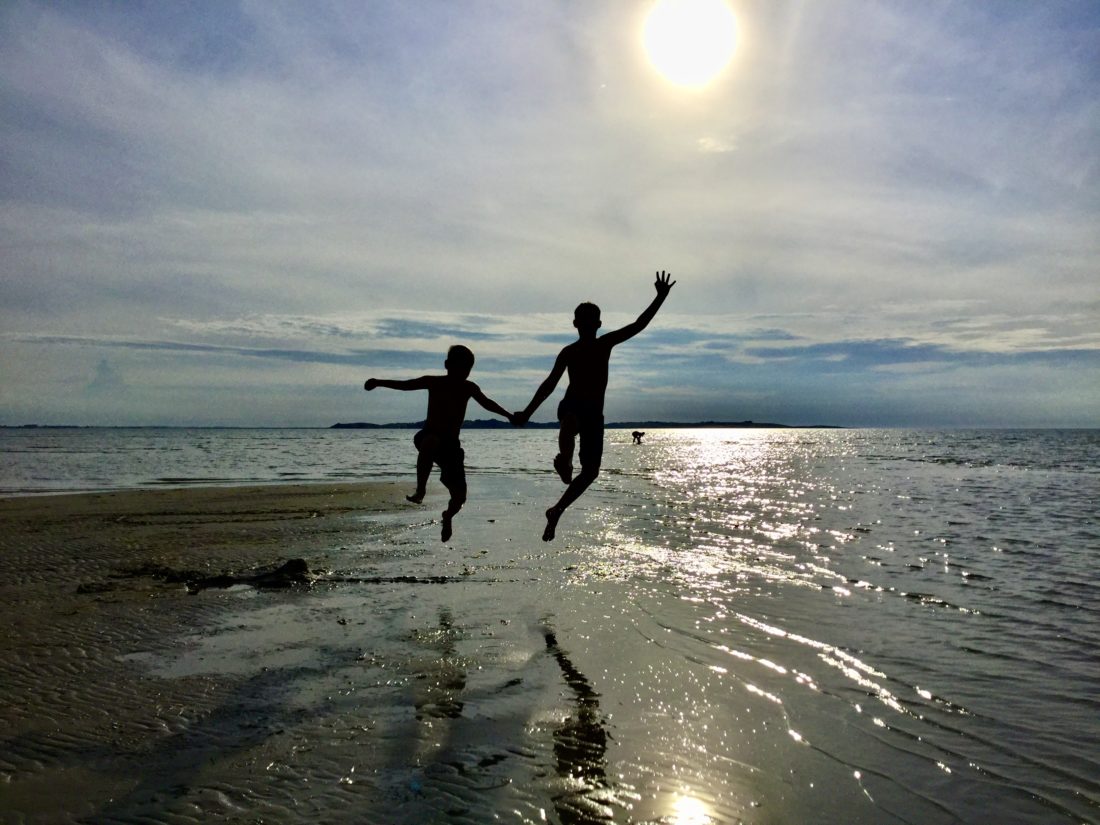 In 2018, the World Health Organization (WHO) launched a global action plan targeting a 15% reduction, by 2030, in insufficient physical activity among adolescents. This initiative was prompted by the discovery that 80% of youth were not meeting recommendations for daily physical activity. Accordingly, the WHO called for an urgent "scaling-up" of programs aimed at increasing physical activity and reducing screen time. Unfortunately, the coronavirus disease 2019 (COVID-19) pandemic has thwarted these efforts. Surveys of 2426 children from Shanghai, China, showed a reduction in physical activity of 7 hours per week and a corresponding increase in screen time of 30 hours per week, when comparing activities before and after implementation of pandemic restrictions. The implications are dire, because prolonged screen time has been linked to depression and anxiety among youth. In fact, 64% of teenagers surveyed in a national youth development organization in the United States indicated that COVID-19 will have a lasting effect on their generation's mental health. Public health measures must therefore balance the effects of pandemic restrictions against the risks of viral transmission among children. The indirect effects of COVID-19 threaten the physical, social and mental health of youth. Efforts to mitigate the "collateral damage" caused by pandemic control measures should focus on the safe return to sports and recreational activities.
Covid-19: 'Less exercise and more TV' than first lockdown
Two-fifths of people say they are doing less exercise in this lockdown than during the first one in spring 2020, a large UK survey suggests.
Two-fifths of people say they are doing less exercise in this lockdown than during the first one in spring 2020, a large UK survey suggests. Wales faces a 'lost generation' of young athletes unless more are allowed to train safely at official facilities, according to leading figures across four sports. The chief executives of athletics, cycling, swimming and triathlon have written to First Minister Mark Drakeford, asking for more athletes to be given 'elite dispensation' to train during the current lockdown.
Lockdown is hitting women's health, warns Tanni Grey-Thompson
Women are facing unprecedented pressure on their health during lockdown as the gender gap continues to widen, Baroness Tanni Grey-Thompson and Kate Dale, the campaign lead for This Girl Can, have said. In an impassioned joint plea, Grey-Thompson and Dale said women not only had to deal often with an increased workload, including home school responsibilities, during the third lockdown but also had fewer opportunities to exercise.
Catherine West, Labour MP for Hornsey and Wood Green and the chair of the All Party Parliamentary Group for Swimming, says it is vital pools are allowed to reopen as soon as the national lockdown is eased.
Letter to The Prime Minister in Britain
We, a coalition of organisations and individuals from across sport, health, academia, and entertainment, are writing to seek your assurances that essential facilities such as gyms, pools, and leisure centres are given the fullest possible support to survive and recover from the economic crisis caused by Covid-19 – because they have a vital role in our recovery from this health crisis. We fully appreciate that these are challenging times for our nation's decision makers, but despite the breadth of our group, we share a common belief that health solutions must be prioritised.

Signed by Aging 2.0; Arthritis Action; Associated Retirement Community Operators; Association for Physical Education; Association of Chartered Physiotherapists for People with a Learning Disability; The Black Stork Charity; British Association of Sport Rehabilitators and Trainers; British Society of Rehabilitation Medicine; The Chartered Society of Physiotherapy; College of Podiatry; College of Medicine; Design Council; Independent Neurorehabilitation Providers Alliance; International Longevity Centre – UK; Longevity International; Mind; MS Society; Muscular Dystrophy UK; The Physiological Society; Rehabilitation Workers Professional Network; Royal College of Occupational Therapists; Royal Osteoporosis Society; Spinal Injuries Association Stroke Association; Versus Arthritis; Youth Sport Trust; Jazmin Carlin, Sharron Davies; Stephen Parry and many others…
Finding Answers
All of the above links refer to themes highly relevant to the question in our headline – Why Was Swimming Frozen Out By The Bug? The answers are manyfold and complex. As such, this feature will serve as the 'mothership' to further exploration of the subject through the course of the recovery year ahead.
Where to start? The mirror is often a good choice, albeit one that requires the observer to move so that things might be seen from at least two angles. For the purpose of this exercise, we'll settle for the following five parts:
Virus-impact analysis (an exercise that will take time, the best of governors already doubtless on the case…)
The Strength of The Swimming Voice
An interview with John Atkinson, head of performance for Swimming Canada
How Swimming perceives itself
How Others Perceive Swimming
Part 1 –
What Will Virus-Impact Analysis Focus On?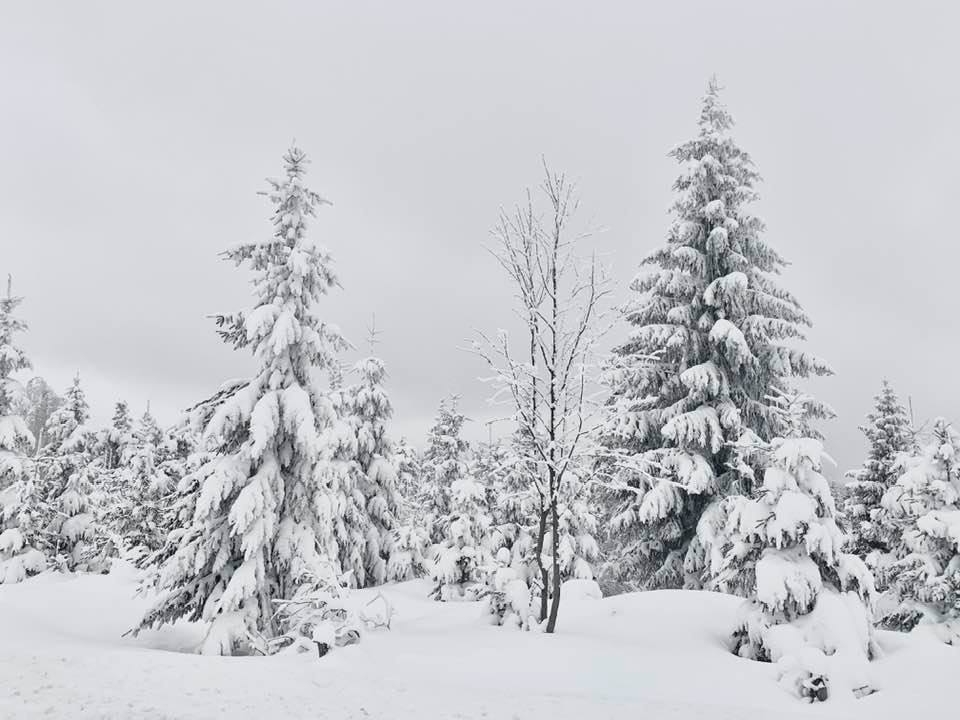 In the years of 'virus-impact analysis' to come, lived experience will include everything from death, grief and life-changing outcomes to the enormous gains that some have made out of the crisis, by default, through planning and opportunism, the circumstantial to the criminal in the mix.
What will swimming's virus-impact analysis look like? What will it focus on? What might we learn?
You don't have to dip a toe too deep below the surface to feel the chill of COVID-19 and bump up against answers to the question in our SOS headline.
In simplistic terms there are three main categories of swimming experience through the pandemic, the first:
Elite swimmers (including the funded and heavily subsidised)
World-class pathways but not yet backed by serious funding beyond the Bank of Mum and Dad and the likes of scholarships
Clubs and programs working at all levels from learn-to-swim through feeding talent to elite sport and Masters and in some cases active in the fourth group…
Sport and rehabilitation for all, including fitness and fun, leisure, health and wellbeing
Right now, at what the world hopes will be the tail-end of the latest wave and spread of COVID-19, a virus that is not "like 'flu", no matter how many times anyone may say it, all national-teamster and media focus is on the tip of the iceberg: the Olympic Games.
Will Tokyo 2020 in 2021 happen? We hope the IOC is able to ensure the right conditions to meet the wishes of the athletes and all around them to fulfil the Olympic dreams and ambitions they've worked hard for.
Organisers are rolling out plans that show how it can/could be done and what the Games will/would look like. A decision on 'go/no go' is expected next month, though even then much will depend on all being well in the weeks and months ahead as the world performs a balancing act of humans dealing with the first variants to go under a microscope while the virus lives up to its nature and gets busy produces mutations and variants of variants.
What we can say for certain is that global-scale swimming training and test racing is still very largely confined to the elite, world-class end of the sport (even that far from universal), with some limited access (numbers and pools) for those in the other categories listed above. Revival is patchy and uneven, conference events in the United States an example of training and competition going ahead among very good swimmers in tiers below what it takes to make national teams, especially USA and other world top 10 teams.
Yesterday, Britain issued its latest COVID-19 'way out of lockdown' plan for a country that did not handle the pandemic well in terms of the statistics on deaths and infections but is now doing very well on the count of vaccines, with 17 million already inoculated. Swimming communities are told that they can return to open/outdoor water by the end of March and to pools from April 12 in England, while in Scotland, pools will open from April 26. Similar shifting blueprints exist the world over, the ebb and flow and pace of progress uneven around the world. It could be June by the time Britain has vaccinated almost the entire population, while estimated for other G20 nations range from June to December for the same to be achieved, masks likely to be a part of life well beyond next Christmas.
Worth noting that it would not be accurate to include all "Olympic swimmers" in the ranks of the best swimmers in the world, universality dictating that the No 3, No 4 and in many cases top 5-10 American, Australian, British, German, Japanese, Hungarian and so on are a league or more ahead of the best swimmers from more than 90 per cent of the other 160-180 or so nations (174 at Rio 2016) that regularly send swimmers to a Games.
All the while, federations and others, including athletes, coaches and parents, have made good representations to Government and related agencies and many, such as Swimming Canada and Swim Ireland, have put a great deal of effort into drawing up and implementing plans and protocols for "revival", "return to swimming", "safe return" and so forth.
Despite those efforts, only Olympic and Olympic-shot athletes on funding or college swimmers described as amateurs but highly subsidised nonetheless have actually made it back to the water on a regular basis during lockdown periods in the past year. The majority of swimmers and clubs and coaches have been locked out, while scores of facilities and the many activities, including learn-to-swim and therapy, with a strong bond to communities have been in long-term closure. Some will or may never be resuscitated:
Swimming Against The Tide
Gone. A body of water, a space for pace and pleasure, fitness, learning and wellbeing. COVID-19 lockdown has helped speed up what had already been happening: the Halifax Pool building had been in steady decline, structural deterioration had set in and is now at a stage where the safety of staff and users is cited as cause for permanent closure. Long the decline, short the budget, years of planning and building and hoping for the day to come…
It is an all-too common scenario in swimming. The Halifax Courier cites Councillor Jenny Lynn lamenting the closure, acknowledging how well-loved the facility has been before noting the bottom line that many older facilities in Britain and far beyond will recognise: "The high cost of what would still be temporary repairs is also unviable, especially in the current climate."
Hope lives. The good news is that "… we are still committed to the future of swimming in the town and plans for the new, modern swimming and leisure facility at the site of the current North Bridge Leisure Centre are progressing." The question is, as ever, in what direction: will what has been lost be replaced by a facility that has what might be called "real swimming" in mind?
It's a questions well worth contemplating, one that has been very well contemplated by Dr. Shane Gould. Some (I would hope all) of you will recognise the name. In the observation phase of a doctorate that asked "what is swimming", Gould noted down how much time a group of teenagers at a local outdoor pool in summer in Australia actually engaged in "swimming". The conclusion was something like 'quite a lot less than the parents saying 'the kids have 'been swimming' think'.
So, what kind of facility will be built in place of the one in which you could swim laps and in which a swim club could hold training sessions, for example? Will it be one that ought to be a magnet for fun and leisure, because that may be the bigger money spinner?
These are the kind of issues that highlight the gulf in economic models at opposite ends of the pool in the sport of swimming. FINA, for example, has a constitution that lists as its No1 objective:
"to promote and encourage the development of Aquatics in all possible regards throughout the world"
How is that done? What does it mean in practice? Is the building of the first 50m pool in Tanzania a cause for celebration forty years after the first FINA swimming and coaching clinic was staged there after four days of cleaning the pool and teaching those gathered about pool treatment?
And if anything at all, what does that grand constitutional gesture mean when it comes to the domestic campaigning for action that members of FINA must undertake without having any reference to any FINA protocol or policy: none were deemed necessary, I assume, in a year in which the international federation cancelled all its events.
Of course, aquatics sports do not stop just because FINA isn't staging events – and a global regulator in a pandemic ought, perhaps, to have its protocol and policy in place and posted on its website, as is the case with waves of national federations around the world. The launch of FINA's slightly altered web portal yesterday offered the federation the chance to show a little leadership. Alas…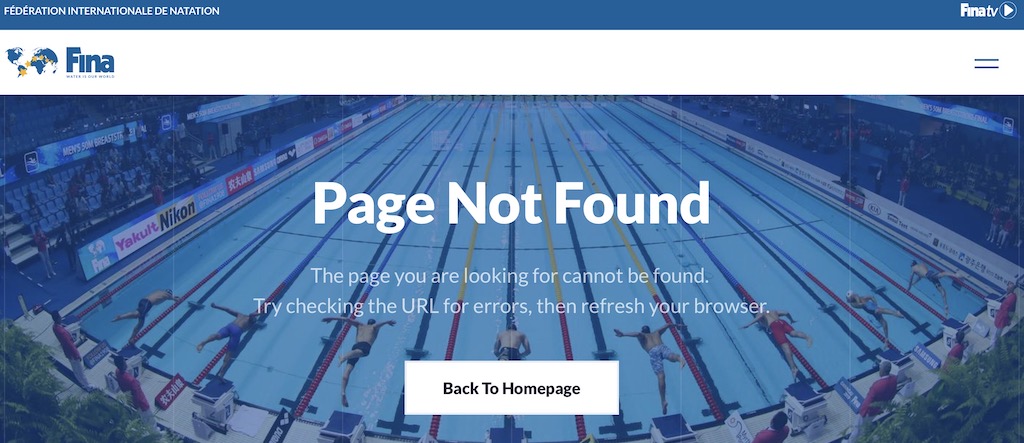 A Task Force did draw up some guidelines on safe returns to competition but in the midst of the second (for some third) wave of the pandemic, the advice has disappeared, the federation's new website returning a "page not found".
There's not much on drowning from the international regulator for swimming, either, even now, 10 years after it oversaw the first death of a swimmer in FINA competition when swimming mourned the preventable drowning of Fran Crippen in unacceptable and very specific conditions that required more than a rule change.
The pandemic has brought the risk of drowning into sharp focus, with fears that the consequence of shutting down learn-to-swim programs are yet to play out.
Up to one million children have missed swim lessons during lockdown in Britain alone. School swim lessons were cancelled even though they are a statutory part of the national curriculum to ensure that every child can swim the length of a 25m pool by the time they are 11.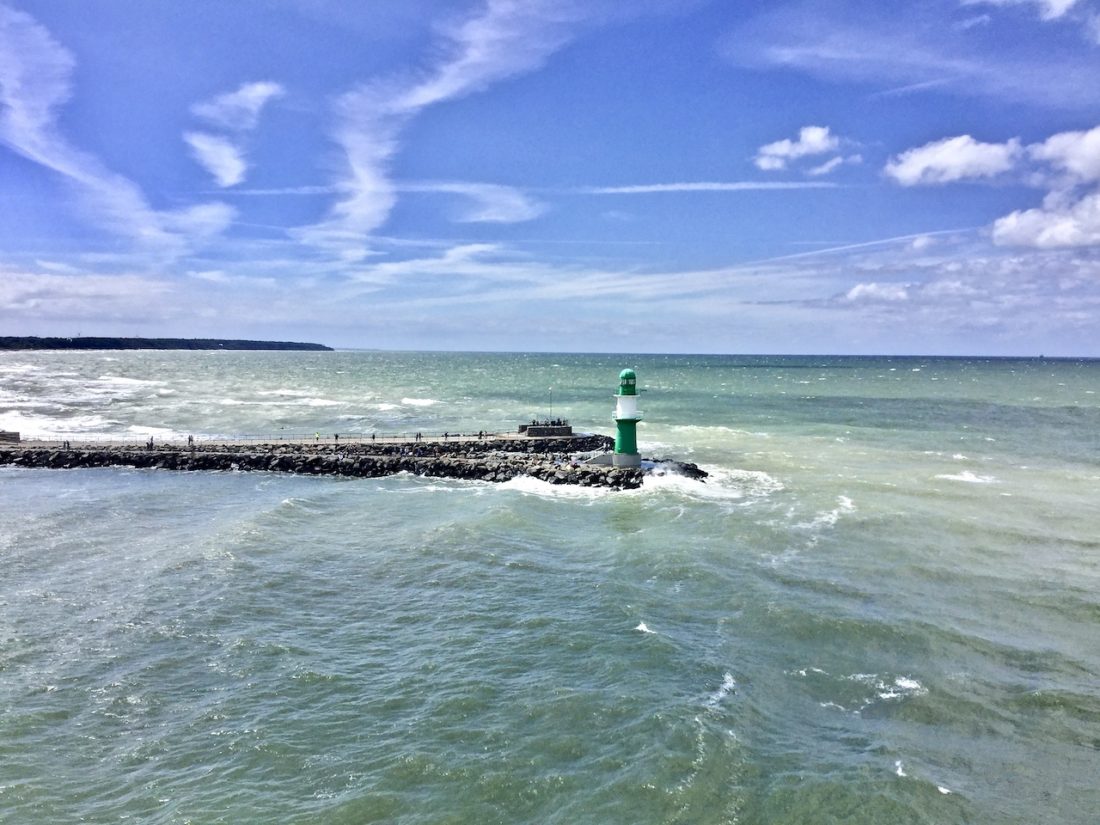 Two big issues to flag up right there: swimming is part of the curriculum but not treated as such; swimming is a language and non-native languages are best taught from 5-6 years of age and every child should be able to swim a length by the time they are 7, not 11, if the subject is taught properly and taken seriously, in my opinion. By the time I was nine, I was swimming at least an hour a day before school; by the time Janet Evans was three and, two years after her first dip in the pool with mum, could swim breaststroke and butterfly; and so on and so forth on the spectrum of where there's a will, a pool and a teacher.
Drowning is the third highest cause of death among children in Britain. Swim England is currently in talks with the government about a mass catch-up programme to get the children who missed swim lessons back in the water as soon as possible.
The association wanted asap to be yesterday, when Britain announced its latest pathway out of lockdown. That was not to be: it may be at least mid-April before any swim lessons get underway, even though pools are and can be safe/controlled environments and 17 million folk have had at least one jab.
Of course, the pandemic did not make drowning a serious issue: like many other issues, it has shone a light in a dark corner.
Go back to a time when COVID-19 was a term yet to be invented and we find only one in three children in Britain could swim 25m unaided when they left primary school. There's devil in the detail, too: the level of 'success' among most affluent families was 84 per cent; least affluent – 41 per cent. In the mix of that statistic from Swim England is the obvious: more affluent families are far more likely to have access to private lessons and pools, highlighting the importance of school programs.
Then there's the issue of disappearing pools: more than 200 community swimming pools are on an endangered list in England alone. Many will not make it through the pandemic because they are not financially viable, a crisis that will be all the greater because of the economic pinch to come in Britain and elsewhere because of the pandemic (and in Britain because of Brexit, too, as exporters are already reporting).
When local authorities feel the pinch in an economic squeeze, pools are fast to make it on to lists headed "too expensive to maintain". Bean-counter judgment does not, however, add up the costs of failing to keep pools open and understanding where to find the gold in that.
Swim England understands and has been pressing the message home. As our headline suggests, however, much has fallen on ears either deaf or unwilling to listen and act because the messages of drowning, of loss of exercise, of loss of community, of loss of programs, of the loss of mental and physical health, speak much more quietly that the voices insisting that the best footballers in Europe can fly around the continent for league and cup matches with a quarantine exemption in their pocket, even though the businessman or woman travelling to the same cities in pursuit of contracts must, upon return, stay in a hotel at a personal cost of more than £1,700 for a couple of weeks.
Greg Whyte, a professor in applied sport and exercise science at Liverpool John Moores University and chair of the scientific advisory board of ukactive (see links higher up this article), told the British media:
"It is a tragedy that up to one million children have missed out on swimming lessons over the past year due to lockdowns. We can ill-afford to allow the continued closure and permanent loss of access to swimming pools. In addition to the accepted benefits of physical activity for physical, mental, emotional and social health, swimming saves lives. If we are to avoid creating a perpetual cycle of non-swimmers and the inevitable loss of life linked to drowning, we must take action now. Failing to provide access to swimming pools and swimming lessons should be viewed as mass child neglect."

Greg Whyte
Pools are also of huge benefits to people with disabilities and those in need of rehabilitation. The plug has been pulled on safe water time for many more than the million children estimated to have missed swim lessons.
FINA's pledge to the promotion of swimming "in all its possible regards" may stretch to mega-million projects in Kazan, awards for Vlad Putin on the eve of a doping crisis and the like but it falls well shy of taking a view on the scales and sums of money swimming soaks up, the types of facilities required for different communities and related issues that its members do indeed need to keep an eye on.
When the Halifax Courier also highlighted this month the discussion over a refusal to allow a pool to be built in Calderdale, the detail included this reference:
"The Tadcaster pool used high numbers of volunteers and even a small number of paid staff meant a £100,000 annual wage bill. Community association trustees estimated building a pool would cost around £3 million and it had been suggested the community centre's staff would run it. They did not believe this was feasible and it was a risk they could not take."
Regardless of who would have to pay the bill, swimming often finds itself written up and described as a sport with high build and maintenance costs but low income/revenue potential. In short, swimming can't pay for itself, as noted below in a list some key perceptions of the sport. That perception of swimming, especially at times of crisis, as a drain on funds not an entity to invest in because of the rich life-long rewards – yes, gold for Becky Adlington and Adam Peaty but much, much, much more than that – swimming can and does deliver to the lives of people and communities,
Swimming in Circles At The Back Of The Queue
Below the funded-elite line, swimming in a pandemic has been placed towards the bottom of priority lists far and wide, the health and welfare of nations and their children put in their place somewhere behind hair cuts and beer gardens despite many a reason to believe a swim somewhat safer and better for you than a snip or a sip.
Still, the barber and the beer are bigger than butterfly and make for better political-finger-wagging headlines in the 2020s, editors might surely tell you. The first woman home without the help of Oral Turinabol in the Olympic 400m medley final at the 1980 Moscow Olympic Games, Sharron Davies made the point in Britain today when she tweeted:
Swimming relies on standard activities, such as membership fees, entry fees for competitions, club nights and so forth for survival: it is from the funds raised, and sometimes the valuable backing of local businesses and authorities, that coaching and other professional services are paid for. No income = no money to pay folk with = no program. That scenario has led to legitimate and non-legitimate outcomes in the world of swimming: furlough means paid leave for some but for others it translates to an excuse to end contracts without costs and compensation, for example. That thought extends to whole programs in the United States, where colleges have used the pandemic as an excuse to dump commitments to swimming. Local and legal challenges have saved some programs from that fate. Others will be lost forever, while football, for reasons of popularity and the money that attracts, is secure.
Among consequences of lockdown for swimming is a loss not only of pupils but teachers. A lot of coaches (we won't know just how many and what impact that may have until the pandemic is done and club activities resume in full) are reported to have left their profession in response to their need to work and earn money – and emerge from the pandemic on a sounder footing than swimming (on many levels, not just coaching) is able to offer.
Meanwhile, at the elite and often subsidised level, swimming has a 'business' end of the pool: from paid administrators to staff in various roles, coaching included, work goes on and pay flows yet. Judging by results here and there, training has been going well.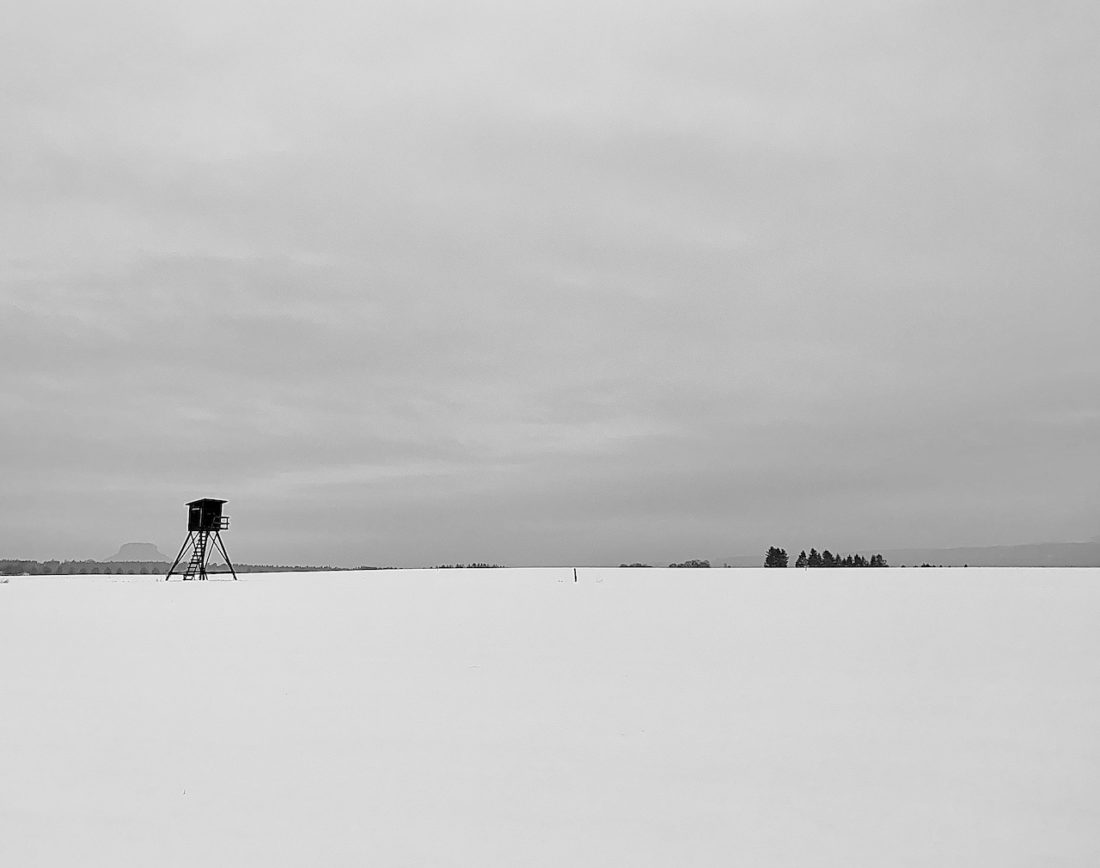 Even so, 2020 will go down in history as swimming's season of drought, the ISL the only thing that moved off its top-tier blocks. Scale, universality and deep attachment to the Olympic master were among reasons why it proved impossible for FINA and related international federations to stage a single race anywhere, for anyone.
Olympic sports federations are creatures of habit – and while the rest of world swimming got on with the business it could conduct online, on Zoom, Skype and other portals fit for a greener, more efficient future, the leadership of world swimming shifted its Congress and major voting moment to an even in Qatar this June away from its stakeholders and the media when the right thing to have done was move into the modern era, save the money and turn over to digital voting process with independent monitoring. The trouble stems from what a senior figure at FINA once said to Karin Helmstaedt at SwimNews: "I'm sick of cheese and wine; I want caviar and champagne". Meaning: we, the leadership.
Two decades on and the vast majority of swimmers would not recognise swimming as a member of the champagne set in sport. The divide between suit and swim suit has grown ever wider ever since the beginning of an era that in June this year is likely to produce a questionable bloom, should a man from Kuwait and his Chinese running mate be crowned king and queen of FINA.
Of course, when it comes to money and status, all things are relative and most Olympic sports federations barring central control, the International Olympic Committee (IOC), are big fish in a little pond but minnows in the wider ocean of big-business sport, popularity with the masses and not only the home shoal the key to the bank.
Popularity and huge turnovers go hand in hand when it comes to the peak of big pro-sports but none of that, at any level, necessarily translates to profitability and the ability of a sport to pay its own way (football includes subsidies and grants for facilities, for example, as well as such staggering facts as one player soaking up a budget of half a billion (Messi) at a club said to have at least that amount in debts. How does it all add up? Well, perhaps, it's just that the faith that banks and investors and colleges and others place in the solvency of football (be it 'soccer, 'American or 'Aussie Rules') can be likened to that entrusted to funeral parlours and other 'guaranteed' trades. There are Billionaire underwriters to take into consideration, too, though swimming now has a touch of that for itself in the shape of Konstantin Grigorishin and the ISL.
Swimming is, of course, leagues away from having the sheen and backing of football but as every swimmer knows, best not to be fooled by shiny things. The question is: how to get such messages into the right ears, those of political and policy decision-makers.
Nancy Hogshead-Makar, the 1984 Olympic champion turned safe sport advocate and Champion Women's leading light behind Title IX, abuse campaigns and that which helped nail the Empowerment Act to the the U.S. book of statutes, provides a clue with constant campaigning in the United States.
This reference is here in this feature at least in part to note the tone and the power of knowledge and advocacy regardless of whether it is swimming, hockey, football or any other sport along the spectrum. If you speak consistent truth when it comes to matters of abuse, law, good governance and more and build a profile of the kind politicians sit up and listen to, then come a pandemic … guess what.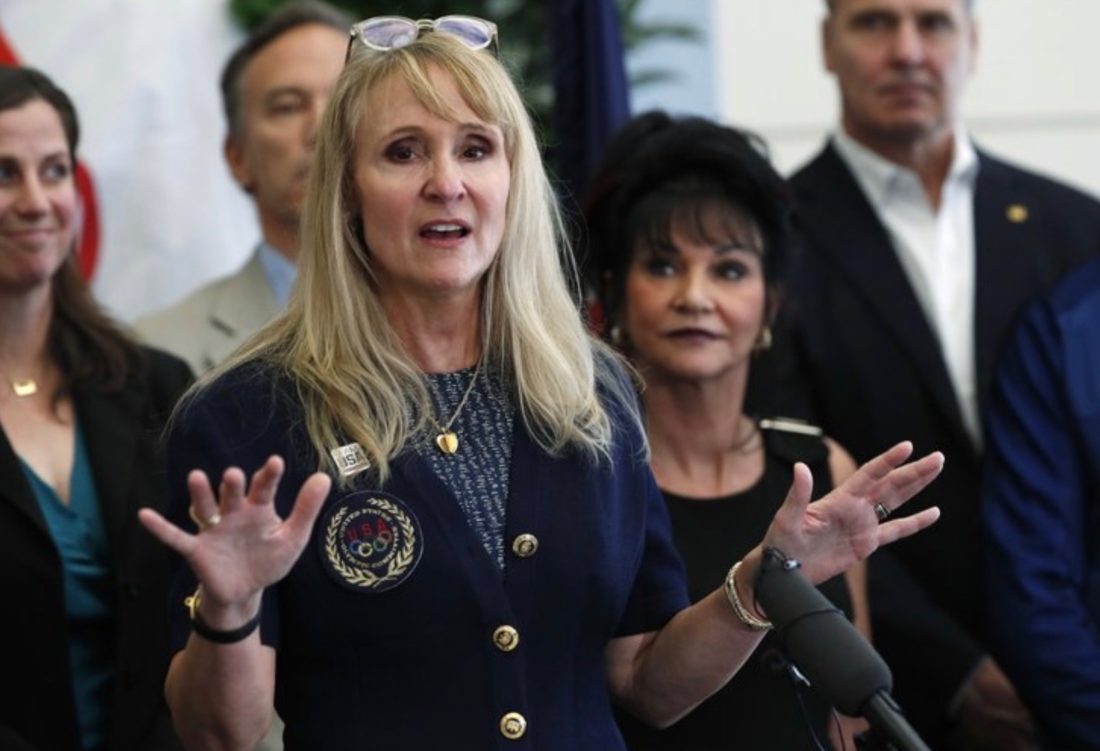 In a number of ways, Hogshead-Makar, though there are those in swimming who will hate it being spelled out, does the essential job (with others) that it would be good to see the likes of USA Swimming and other national federations doing. That job? Providing fearless checks, balance and oversight, calling for truth and transparency and the best outcomes for athletes in an Olympic sports realm too often lacking in all those things.
After athletes had won the first round of their Title IX challenge to cuts in women's sport, Hogshead-Makar explained to Ms. Magazine why college students are filing a record number of lawsuits to fight sex discrimination in sport. Here's what you get from Hogshead-Makar on issues that many in the world of sports governance never open up on, let along with the force of the 1984 100m freestyle Olympic champion as she springs from her blocks in pursuit of justice:
"People talk about 'Title IX compliance.' We have got to move away from that language because it doesn't represent the harm that is being done to girls and women. Instead, call it what it is; athletic departments are engaged in institutionalised, intentional sex discrimination.

"The truth is, people are really getting hurt: the 183,000 girls and women who don't have college teams waiting for them or who don't get a college scholarship because of discrimination. Women are a billion dollars behind men in college scholarships. A billion! Because they are women. No other reason.

The sad thing is these young women think they didn't 'earn' a spot on the team or a college athletic scholarship because they weren't good enough. They think they didn't work hard enough. They don't know that they're the victim of intentional sex discrimination. The women's sports teams and scholarship dollars aren't there for women, like they are for their brothers."

Nancy Hogshead-Makar
Bottom line: trust in good governance, not just through word but deed, and a fearless ability to speak out when bad things are going wrong, even when that will cause some serious sulking and far worse reaction still at the likes of FINA HQ and similar, are essential ingredients in the checks and balances brief required in any realm that places the best interests of athletes (many of them children in a sport like swimming) first and foremost.
What Hogshead-Makar and others achieve with campaigning founded on facts, the rules, justice and a high-level of niche as well as wider-world knowledge offers valuable lessons for swimmers and many other athletes, their representatives and the governors and regulators who act as guardians but too often have fallen down on the job.
The point about the power of campaigning profile at all times not just in a pandemic when your need may seem greatest, was made today by John Atkinson, the head of performance for Swimming Canada when he tweeted:
We'll be exploring the strength of the swimming voice further in the next part of our No 1 spillover series.
If you have any points you think worth making or stories of lockdown impact in swimming, please email craig.lord@stateofswimming.com