Where Transgender Rights Trounce Women's Rights To Fair Play In Sport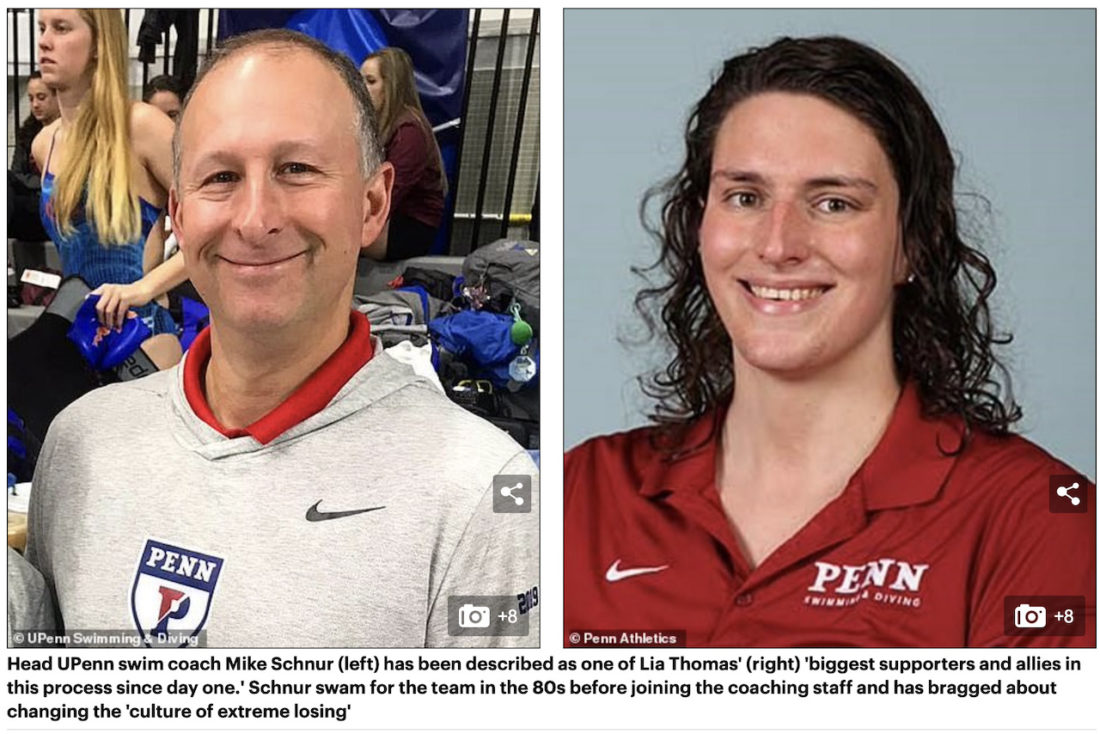 Editorial: If FINA leaders were looking this week, they will have caught a glimpse of the rules they must yet write if women's swimming is to be saved from a transgender threat and further decades of disadvantage delivered by a form of androgyny.
The world knows that assault on women's sport and rights: it was first delivered on a massive scale by the criminal infusion of Oral Turinabol in the days of the GDR but now a consequence of Olympic bosses who have passed the buck by leaving the biggest challenge to female rights in sport to each member federation under its umbrella.
There will be no protection from the storm gathering if FINA's Reform Committee recommendations backed by the ruling Bureau and heading for a vote in Abu Dhabi this month do not see the urgent need to add "gender choice" to its "Sixth Pillar" of focus, namely "Safeguarding, Medical And Equity". It might Add Ethics and Fair Play to that title – and here is why.
This season, an American swimmer, now called Lia Thomas, broke U.S. college records in the pool. She is 22. Only a couple of years ago, she was a he and his name was Will Thomas. He and then she raced and races for UPenn in the Ivy League end of college swimming in the United States. It's not the fastest lane in the American pool but the issues raised by Thomas' presence in women's swimming are universal.
Thomas is coached by Mike Schnur, who after his own swimming days, became UPenn's swim team assistant coach in 1993 before he became head coach not long after.
If Thomas has been the subject of divided opinions on her presence among women swimmers, Schnur's support for her has been described as being "part of his obsession to have UPenn win". The website Outkick cited an "anonymous female swimmer at UPenn yesterday as saying that "she and most of her female teammates are upset because Schnur is allowing a transgender athlete to take a woman's spot because he 'just really likes winning'."
Thomas' breaking of records as a woman just two years after he was racing as a man is viewed this way by the quoted female swimmer: "… everyone just knows it's the wrong thing."
The Daily Mail quoted Thomas as saying: "Mike has been one of my biggest supporters and allies in this process since day one and I'm very grateful to have that support from him and from everybody on the team. I feel very supported. Just treated like any other member of the women's team."
That, says one member of the women's team at UPenn, is "fake". She added: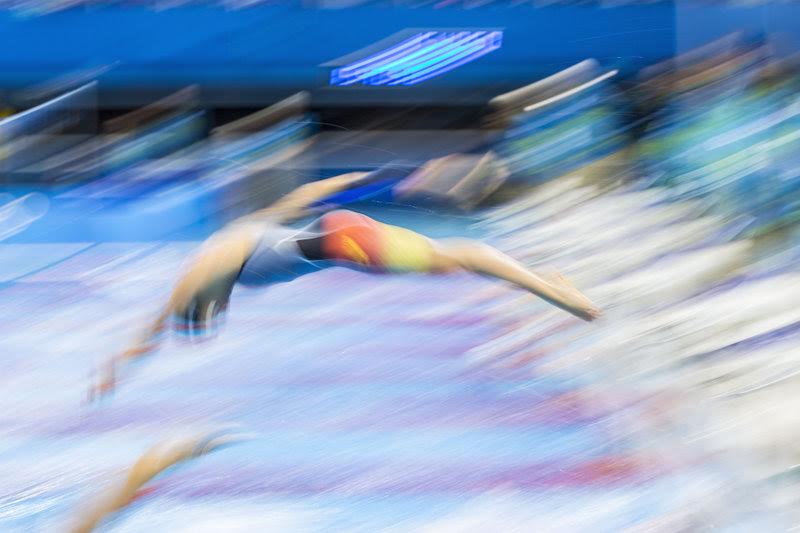 "When the whole team is together, we have to be like, 'Oh my gosh, go Lia, that's great, you're amazing'. It's very fake. The Ivy League is not a fast league for swimming, so that's why it's particularly ridiculous that we could potentially have an NCAA champion. That's unheard of coming from the Ivy League. On paper, if Lia Thomas gets back down to Will Thomas' best times, those numbers are female world records. Faster than all the times atie Ledecky went in college. Faster than any other Olympian you can think of. His times in three events are [female] world records."

UPenn female, speaking to the Daily Mail – The gender debate in sport points to a history that highlights the brisk of warp in women's sport, swimming included – image courtesy of Patrick B. Kraemer
American college racing is unique in the world: it takes place in short-course yards pools and is not a good measure of whether those who stand out in college swimming will make it big in the big pool, long-course metres, the arena for Olympic and the biggest World-Championship showcase. Even so, the best of Will Thomas would make Lia Thomas a force to reckon with in the very fastest lane of women's swimming. She notes that she is "nowhere near" my previous bests.
As Will Thomas in short-course yards: 200 free, 1:39:31; 500 free, 4:18:72; 1,650 free, 14:54:76.
NCAA Women's records, all held by Olympic champions: 200 – Missy Franklin, 1:39:1; 500 – Katie Ledecky, 4:24:06; 1,650 free, 15:03:31.
As Lia Thomas in short-course yards: 200 free, 1:41:93; 500 free, 4:34:06; 1,650 free, 15:59:71.
So, up against Will Thomas, Katie Ledecky would have lost. Up against Lia Thomas, Ledecky would still win but the warning sign could not be clearer in the facts of the case: a man who would have been nowhere near being competitive enough to make a podium in the company of Dressel to Finke, is a few strokes shy of Franklin at her 200 yards best and 10sec shy of Ledecky, who was 5sec ahead of the US No2 at the time, Olympian Leah Smith, when she set her record.
That means we are looking at a swimmer within shooting distance of the best pace of the likes of Franklin over 200 and Smith over 500 yards. There is every reason to believe that such form could result in podiums, if not wins, at top college level and even podiums and selection to represent the United States as a woman in international waters.
Where One Transgender Woman's Choice Is Another Woman's Disadvantage
Thomas' choice to identify as a woman after two decades of development as a boy is her right, the impact that choice has on women in sport presents us with a clear clash of rights.
Here's what Lia Thomas has to say on the issue, making clear how she has been emboldened by the abdication of duty of care and responsibility among IOC decision makers, most of them men, who will not have to face the consequences that women swimmers are having to face:
Many disagree. And women want to know: who asked us women what we think? Niche coverage of the issue is surface and fails to put so many questions that need addressing, some of them covered here from a dip into the history of swimming:
FINA must come up with eligibility guidelines. Unfair advantage would be a barrier. Lia Thomas has an unfair advantage, many women swimmers believe, including several Olympic podium placers among the biggest names in swimming history. So far, a few have made their views known. If the issue is not resolved by FINA Rules, expect many more to weigh in.
The battlelines have been taking shape for a while now. The war is yet to come – and sports leaders are far from being ready for the fight. Indeed, there is every reason to believe that they intend to cower in a bureaucratic bubble long in need of shooting down because of the harm it has caused to athletes down the decades.
In "guidance" issued last month, Olympic sports leaders showed how desperate they are to apply their standard plaster of "wilful blindness" to an issue that links them directly to a horrible history of their past. Ultimately, they must know that will not cover the wound about to be inflicted on women's sport at a time when the Movement and all its international sports federations tell us that they are committed to equity, equality and Fair Play. Still, old habits and bad culture die hard.
Why Women Have A Right To Ask For Lines To Be Drawn On Transgender Rights In Sport
Had Thomas opted to stop reading books, studying for a Masters in science or art, taking up hobbies, going for a drink with college friends at the end of the working week as a man and chosen to do all of that instead as a woman, her choice would have had little to no impact on others and one would hope that her right to be who she wishes to be would be respected and supported. In sport, it simply does not work like that, as almost two decades of the German Democratic republic's State Research Plan 14:25 and the damage done to women and their right to Fair Play taught us.
Androgenise the girl to be more like a boy and in the pool (and elsewhere) you have an athlete with a clear and distinct advantage. The facts and the knowledge we have of the GDR era, let alone all the science out there that explains clearly why sport must preserve a place for women who grew up as women, make a mockery of the International Olympic Committee's recent guidance to federations (in favour of setting clear rules and showing the leadership they have chosen to bypass) that they must recognise that "no athlete has an inherent advantage".
Tell that to women swimmers of the 1970s and 1980s who raced whole squads of women travelling at a pace decades ahead of their time. Times that set World records in the late 1970s remain faster than the majority of national records for women in the majority of nations that make up the membership of FINA and the pace-setting standards of women in many of the best 30 swim nations in the world took a quarter of a century to catch up with the pace set by GDR women. For the avoidance of doubt: those are facts, not opinions.
Of late, FINA has provided a glimmer of reconciliation in its reform process, president Husain Al-Musallam getting down to what generations of FINA leaders before him did not get done: Dr Lothar Kipke, one of the dark forces at the heart of the GDR doping system is, finally, no longer the holder of the honour bestowed on him back in 1985 for 'services to swimming.
And in this statement on the harm caused to women on both sides of the Cold War in the pool, Al-Musallam opens the door to a reconciliation process that may one day deliver justice for generations of women who have lived as survivors of theft, theft of status, theft of identity.
Sharron Davies, one of those denied by the GDR doping heist, does not want to bar transgender athletes from sport but she does want women's sport to be the preserve of women who grow up as women and not men. She has advocated an Open category to go alongside men and women. She has called for the IOC to be inclusive by introducing an "Open category" that would still allow a female category for those born and raised as women.
Davies tweeted her point here:
The IOC's guidance was given in spite of the opposition of many around the world. As the UK Sports Councils Equality Group (SCEG) stated in new guidance in September: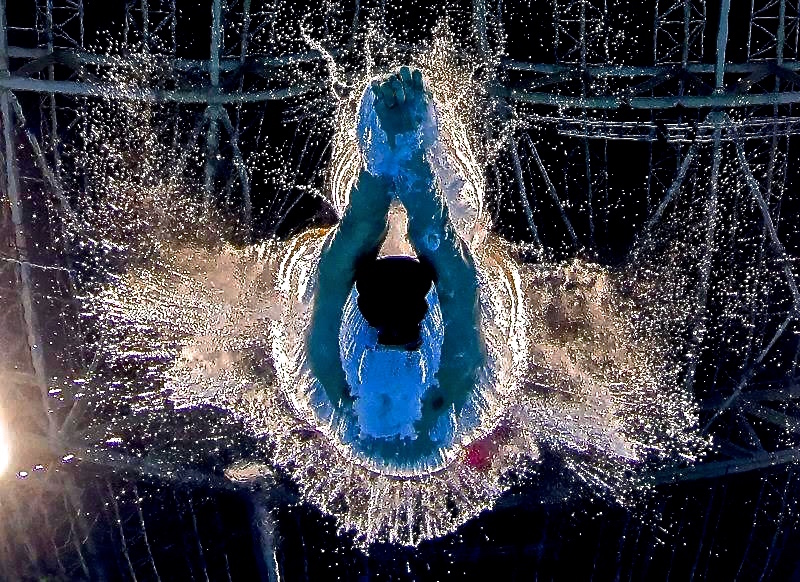 "… testosterone suppression is unlikely to guarantee fairness between transgender women and natal females in gender-affected sports … [there are] retained differences in strength, stamina and physique between the average woman compared with the average transgender woman or non-binary person registered male at birth".

UK Sports Councils Equality Group – image by Patrick B. Kraemer
In the cases of the GDR's teenage girls, they were pumped with testosterone to enhance their performances in the pool and the effect of that can be summed up clinically in these three facts:
Between 1974 and 1989, GDR women swimmers claimed 98 out of 103 gold medals at European Championships and took more than 93% of all medals available to them
The rest of the world's women swimmers were largely, though not exclusively, thumped into submission
And all of that when girls and women were forced by the malaise, blind eye and even denial of swimming leaders, some using words like "sour grapes" and "jealousy" to describe "losers", to race girls and women enhanced and transformed to race more like boys, the male features imposed on them through no choice of their own delivering victory and, in many cases, a lifetime of woe through ill-health, the birth of disabled children and all the psychological trauma of having to live with that and the knowledge that sailed round the world from the early 1990s that their "success" was a forgery and fraud on a massive scale. They, like those they defeated and denied rightful status, were victims of the Sporting Crime of the 20th Century.
Now, women swimmers must contemplate the clear risk of "gender choice" turning into the Sporting Crime of the 21st Century.
Lia Thomas may never make a United States swim team. In general, after all, it is the toughest team selection in the swimming realm. But best watch that space because if Thomas were to have been born in a nation ranked 10 to 50 in the world, say, she would now be on the cusp of challenging for a place in international waters on the strength of the performances that made headlines this week.
A summary:
Thomas is racing in college as a woman this season after previously having competed in college as a man
Records set in racing against Princeton and Cornell added to several standards she has set in the pool as part of UPenn's team
Thomas won the 1,650 freestyle in a meet and college record time of 15:59.71 over 1650y free, beating her closest rival Anna Sofia Kalandaze by 38 seconds
Over 500 yards, her closest college rival was 14 seconds back
Thomas competed for the UPenn's men's team for three years before joining the women's team.
Her last men's competition was in November 2019
Thomas is at the centre of a storm in which some in swimming and college sport now refuse to refer to her as a woman because of the male advantages she has brought to women's racing
Some have voiced their anger at her swimming success, claiming it to be 'unfair,' and many refused to refer to her as a woman
NCAA rules dictate any trans female athlete can take part in women's events if they have completed a year of testosterone suppression treatment
A reminder of the UK Sports Councils Equality Group (SCEG) guidance just over two months ago: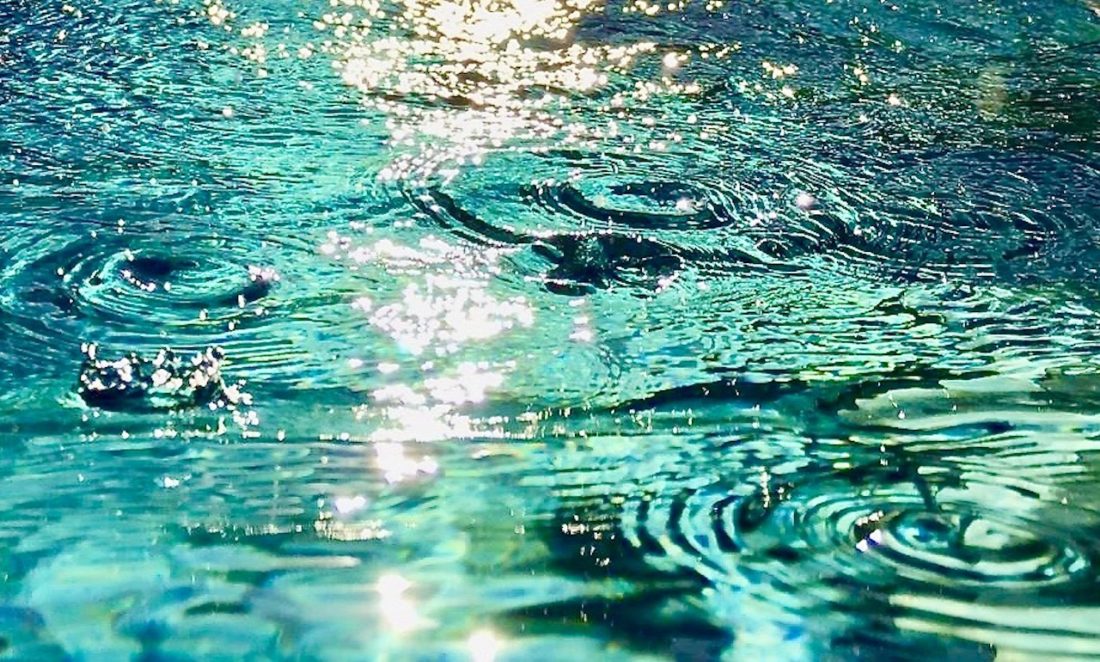 "… testosterone suppression is unlikely to guarantee fairness between transgender women and natal females in gender-affected sports … [there are] retained differences in strength, stamina and physique between the average woman compared with the average transgender woman or non-binary person registered male at birth".

UK Sports Councils Equality Group

– image by Craig Lord
Details of the story that made headlines in the mainstream media can be read far and wide but here are the links to coverage in the Daily Mail. With a swimming hat on, there's some questionable interpretation of what Thomas' results mean but there is no doubt in the dominance and the reality of male advantages grown over 20 years when they are transferred from the men's lanes to the women's lanes. Here's is the new battle ground in women's sport that the IOC, FINA, NCAA, USA Swimming and all others with decision-making powers must recognise:
Thomas notes that she is not "nearly" as fast as she was as a he. Well, she wouldn't need to be in order to win in the pool, of course. As with the GDR girls, they did not need to beat the men and would never have done so but just a drop of male advantage is enough, the history of swimming screams from every corner of its results book, at international, domestic and little local league level.
The bottom line is this: the swimmer she is, he was not. There are obvious reasons for that, and many of them and raised in this podcast as pointers to the consequences women's sport has known and is know having to live with all over again courtesy of decisions largely taken by men, in the presence of women who were athletes but in their transformation to athlete-commission robots forgot to speak up and represent the women they are supposed to represent.
In that The Real Science of Sport podcast, the effects of growing up male are a part of a discussion that delves deep into the issues in play as Ross Tucker sits down with Dr Emma Hilton, a developmental biologist who has outspokenly defended women's sport and explained the science and physiology of male vs female sporting performance differences
No Protection For Girls For Women In FINA Rule Book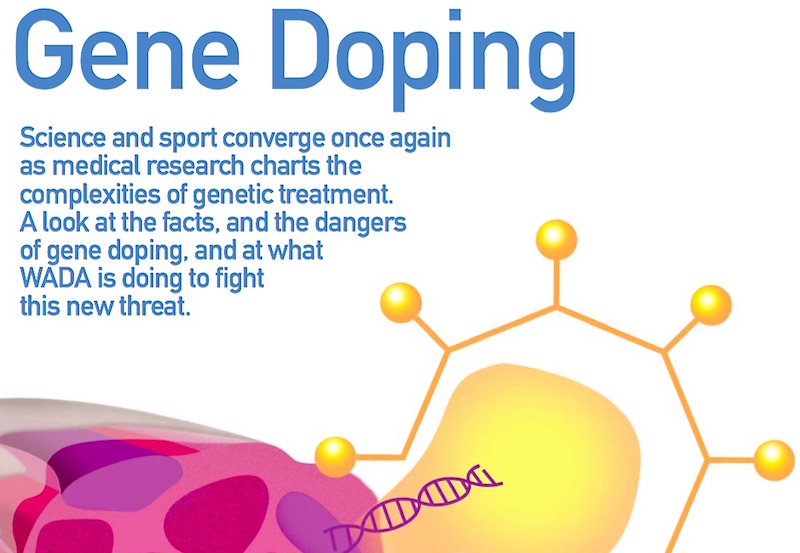 Rogues, as we all know, operate in sport. They are the folk who think doping an option and a passport to money and status. They are the kind of folk who hear about medicines being developed to treat sick people and still at test stage in a locked laboratory in Oxford and plot to get their hands on the substance because it might help boost blood without detection and shy of the moment it might be placed on a banned substances list. They are the kind of people who have long been searching for the gene doping that might transform their fortunes, regardless of what might become of the athlete transformed and manipulated for "success".
Such folk are out there yet … and watching the transgender issue with interest.
They are the same kind of people who built the GDR's medal-winning machine; the same folk that made Russian doping systematic a way of life and part of a culture that goes by the mantra "well, they all cheat, so let's cheat better"; the kind of people who, no matter what lines are drawn, will seek to find a way to advantage over others at any cost; the kind of people who have presided over and worked on the abuse of Chinese teenage swimmers for at least as long now as the GDR's rogues worked in similar ways to show the world how great their nation must be.
Anyone who lived through or followed the events of the 1970s and 80s and then, with China, the 1990s, will know why we must ask: what will you say to your women swimmers when they take bronze behind two Chinese women who grew up as men and then made their 'choice'? Are you going to think all is well? Will you think of Peng? Will you be content to think that acceptance of a world without rules that protect biological women are likely at some stage to inflict on generations to come the same nightmare of feeling robbed on the day and then throughout their lives just as those who raced the GDR engine felt all those years ago – and feel to this day? Remember, in such scenarios, the girls and women are pawns, masters of the game the rogues in the shadows making a mockery of choice, just as they do when the persuade an athlete to take doping as the only option if they truly want to be a champion. That's manipulation and deceit. Is that what you and swimming want; is that how swimming will be popular and attract parents delivering their daughters to the pool?
Davies told The Times and SOS: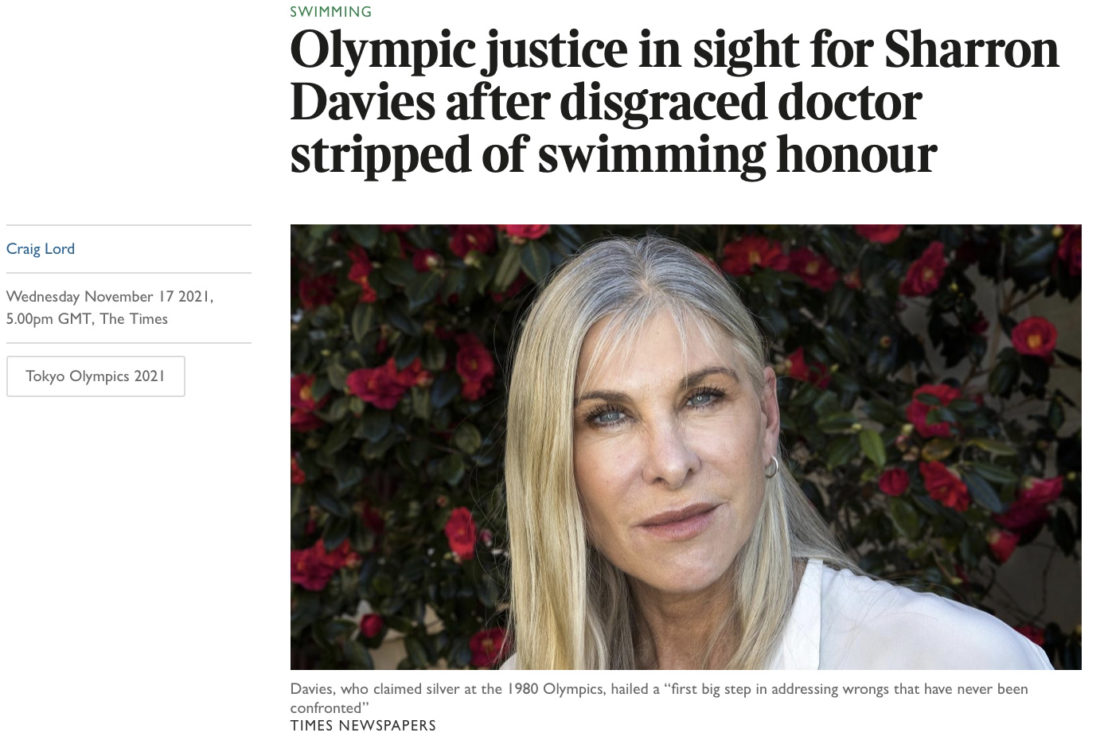 "We live in a world that has witnessed the GDR doping scandal and the crimes committed on and against teenage girls. We live in a world in which the Russian doping crisis can happen. We live in a world where rogues have long operated in the shadows and will look for any loophole they can find to get a result and the rewards that flow, regardless of whether that involves abuse of women. All sports leaders must take that into consideration when setting the rules and framework for fair competition and the measures to mitigate and punish those who seek success through foul means."

Sharron Davies – image – screenshot from The Times
In the midst of those rogues are doctors, professors, politicians, chancers, cads and bounders, exploitative nature in tow. A heady mix. The athlete is always the one called out if caught. The men, and they are mostly but not exclusively men, in the shadows remain to fight another day, safe in the knowledge that sports leaders place the money and their "show must go on" motivation above athlete welfare every single time.
The plight of Peng Shuai is a big case in point. That and China's human rights record ought to shape policy and force change in the way in which and with whom the Olympic Movement does business the best part of a century beyond the shame of swastikas in the stadia at Berlin 1936. There are consequences to 'look the other way because we're not into politics (as if)'.
China has responded to European Union, Australian and American diplomatic boycotts – and an announcement that there are 'no plans to send diplomats' from Britain – of the Winter Games of Beijing 2022 with threats. China says the boycotters will "pay a price". Happy with such threats, IOC bosses? What about the likelihood of threats issued against Peng? Happy with that IOC bosses?
France won't go there. The next host, at Paris 2024, will play along, let the show go on in standard fashion even when it surely knows that the circumstances are far from standard and are a million miles away from human rights and athlete welfare.
Links to guardians stories on china human rights and china threat to those opting for diplomatic boycott of Beijing 2022.
The mantra is "do not let politics into sport' – Macron among those wedded to that even as the IOC's choices make that an impossible dream.
In the crosshairs of all of that, women's sport is about to be served another blow.
The only thing that will avoid that is to write the rules required to safeguard women's sport for women.
As things stand, at a time when the IOC has handed responsibility and jurisdiction of gender issues firmly to international sports federations, the FINA constitution mentions gender identity just once, and it does so without recognising that the rule on discrimination is soaked in a serious conflict: in the absence of rules that draw lines and conditions in which transgender women who grew from boys to men and benefit physically from significant development as males may compete with women, a declaration that there can be no discrimination against "gender identity" means that there will be discrimination against women even though the rules also states that "gender" discrimination is forbidden.
Gender identity, covering transgender, was introduced to the FINA Constitution in June this year:
C 4 DISCRIMINATION – POLITICAL NEUTRALITY
FINA shall not allow any discrimination against national federations or individuals (competitors, officials, judges, delegates, etc.) on the grounds of race, gender, religion, sexual orientation, gender identity, or political affiliations, languages or abilities. FINA is politically neutral. Political activity or demonstrations are prohibited at FINA events.
Here is the form, a TUE (therapeutic use exemption) form, that covers what transgender athletes must comply with. One huge omission: development from boy to man, the size of hands, feet, lungs, height and so forth – the foundations on which strength and what in sport converts to huge physical advantage over women. Completely overlooked. It is the elephant in the room.
It is the very fact that makes the IOC's notion and guidance that "no athlete has an inherent advantage" utter nonsense. As a man, Will Thomas never ranked in the world's top 500 year-end 200 and 400m free swimmers. Converting Lia Thomas' recent years times over 200 and 500 results in a massive change of status in sport: she is looking at a World top 20-30 place in the 200 and 400m freestyle.
It is almost impossible to believe that her development as a male for the first two decades of life, regardless of any testosterone suppression treatment in the past two years, conveys no 'inherent advantage' on Thomas.
The USA position, at USA Swimming and NCAA levels, does not, as yet, acknowledge the scientific guidance that led to the UK Sports Councils Equality Group (SCEG) guiding its own community with words worth repeating three times in this commentary: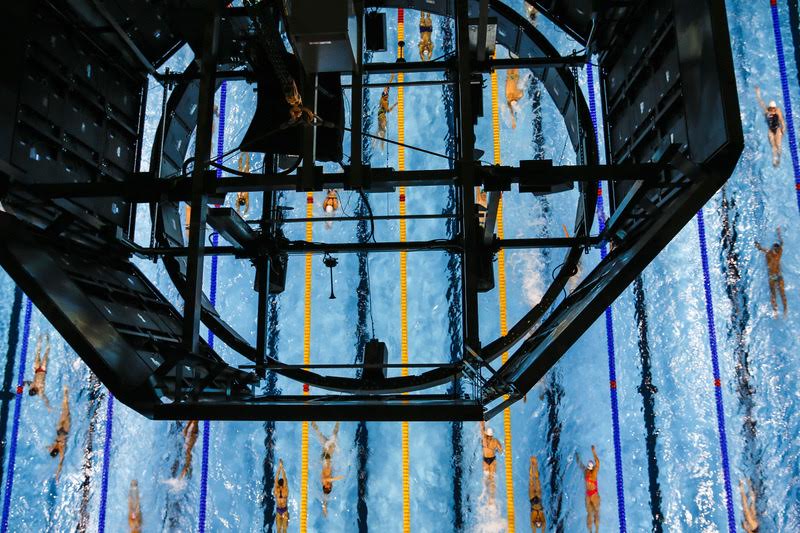 "… testosterone suppression is unlikely to guarantee fairness between transgender women and natal females in gender-affected sports … [there are] retained differences in strength, stamina and physique between the average woman compared with the average transgender woman or non-binary person registered male at birth".

UK Sports Councils Equality Group

– image by Patrick B. Kraemer
As things stand, the rules of swimming do not cover that clear disadvantage for women that has been poured into women's sport through a failure to recognise that social acceptance of choice backed by rights that works in many realms of life does not work in sport, where the physical development of the human being counts in ways that can deny women their rightful place and recognition in the lane, on the podium and throughout the rest of their lives, just as it was and is for generations who endured and endure yet the days of the GDR.
Lia Thomas has a right to swim, to compete. The questions are, what does that right mean for women who grew up as women; and what rights have those who have never raced as women and never have to face the consequences of feeling as though, through no fault of your own, you've been dealt the Arschkarte (ass card), as Germans put it with a nod to the red card kept in the trouser pocket of a referee in football.
An open category may be inconvenient and unpalatable to governors and others in sport but it is the only pathway to peace, inclusion and fairness for all, including biological women.