Swimming South Africa Under Pressure From Parliamentarians After Being Accused Of "Dodging Accountability" On Sex Abuse Allegations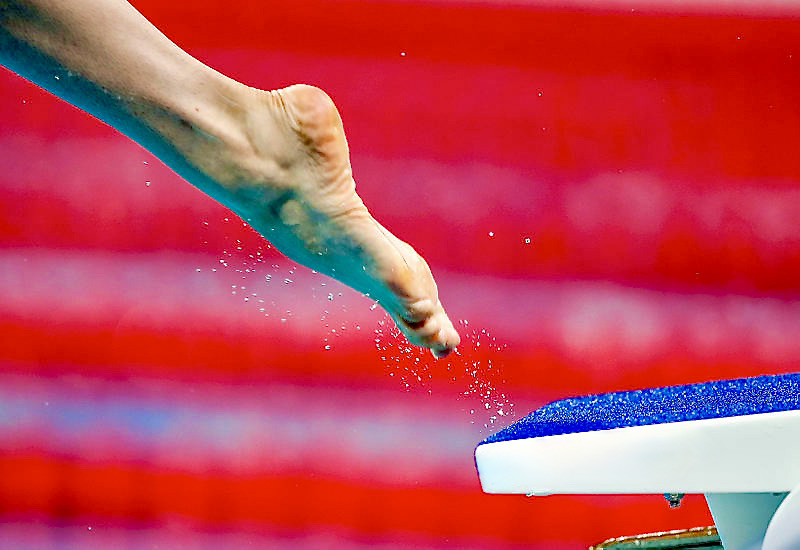 Swimming South Africa (SSA) came under further pressure from members of the country's Parliament during a cross-party hearing into abuse in sport a week after the federation was scolded for failing to meet a deadline to submit a report on investigations of the allegations of sexual misconduct and crime that have engulfed the aquatics organisation.
Led by its CEO Shaun Adriaanse, the SSA delegation was blasted by members of the parliamentary Portfolio Committee for Sports, Arts and Culture for submitting the report the night before the first hearing on November 30.
The South African Olympic Committee (SASCOC) was also left in the dark at that point, according to Barry Hendricks, the president of an organisation now planning to establish an independent Integrity Unit to handle matters of abuse and other disputes.
Veronica van Dyk, the Democratic Alliance's Deputy Shadow Minister for Sports, Arts and Culture, called out SSA for its "trend of dodging accountability by handing in its report to the parliamentary portfolio committee for sports, arts and culture at the last minute". She added: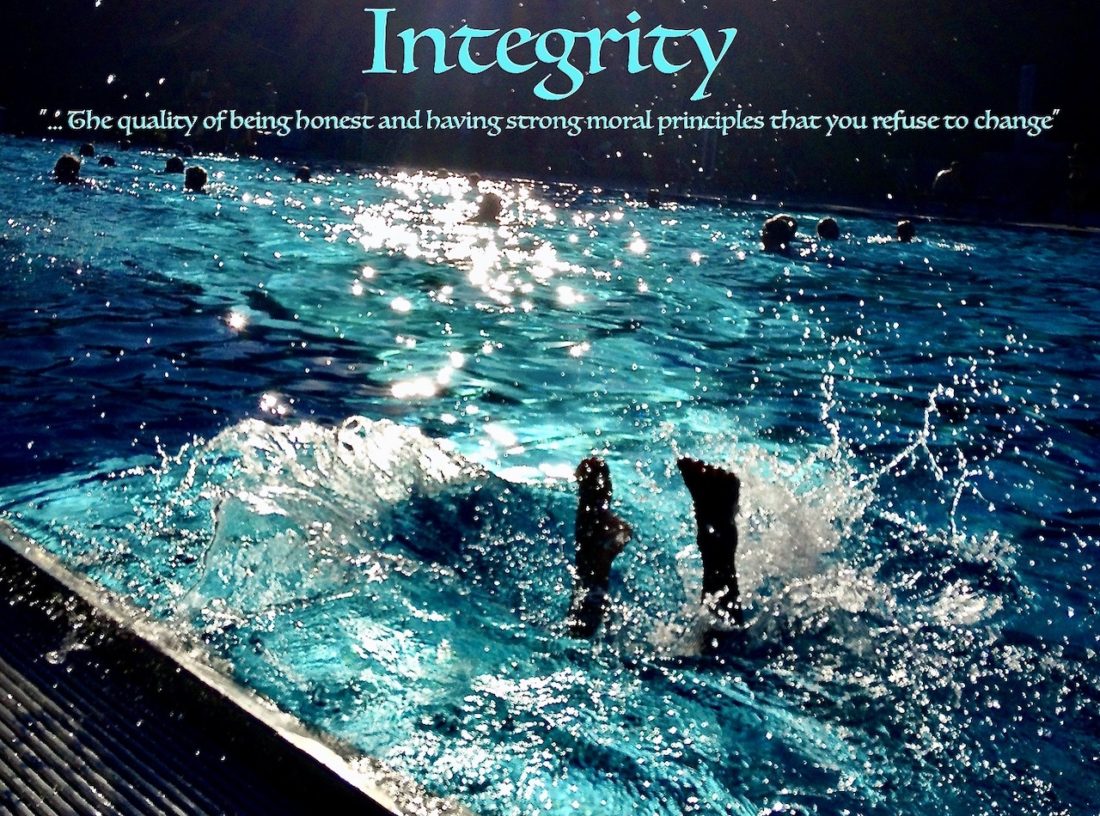 "That SSA pulled this stunt during the 16 Days of Activism against Gender-Based Violence (GBV) hardly came as a surprise as the federation has refused to answer numerous questions from Members of Parliament, the media, the South African Sports Confederation and Olympic Committee (SASCOC), activists and non-governmental organisations (NGOs) assisting the alleged victims of sexual abuse."

Veronica van Dyk – image -Questions of integrity – image by Craig Lord
Yesterday, Alan Fritz, Swimming South Africa president, came before the committee two answer questions against a backdrop of criticism over the SSA's handling of allegations of sexual abuse and misconduct.
At the heart of the crisis are four cases involving four different swimming coaches, all matters reported to SSA at various times, including reports made in 2003, 2010, 2016 and 2020. Two of the cases were repeated in reports to SSA in 2020, as revealed in this report in The Guardian.
Those reporting abuse, including Debbie Wade, suggest that all their cases have one thing in common when it comes to reporting. Wade says: "In each case, Swimming South Africa did nothing that gave victims any sense of security and confidence in the system to ensure that swimming is a safe place for young people. Instead, the guardians of the sport gave victims reason to believe that perpetrators were being protected."
Under South Africa's Criminal Law (Sexual Offences and Related Matters Amendment Act 32 of 2007) it is an offence to fail to report knowledge of the sexual abuse of minors to the South African Police Service (SAPS).
In 2020, SSA commissioned an independent inquiry into one of the cases. The conclusions are contained in "The Goldman Report". A Promotion of Access to Information Act (PAIA) application was made to have the report released but SSA continues to resist all requests. Even the complainant whose evidence is included in the report has been denied access to how her words are presented in the report.
Van Dyk issued a statement in the past week to note that her party, DA, "further calls on Minister Mthethwa to obtain the Goldman Report regarding the investigation of sexual abuses at the federation, and to make it available to the committee for scrutiny. The DA cannot help but wonder at SSA's continued silence and refusal to release this report. Given the extremely high and ever increasing statistics of GBV in South Africa, we would assume that SSA would do everything in its power to protect vulnerable swimmers from alleged sexual predators. Their actions, alas, disproves this hope."
During the hearing yesterday, Fritz was asked three times to explain why the federation did not proceed with an inquiry into a report of historic abuse made by a woman recalling traumatic events suffered as a child. The reported abuse was first brought to the attention of SSA in 2003 but was ignored. At least one member of the SSA board has known, through direct reporting, ever since that the lack of action has meant that the coach at the centre of the allegations has worked with athletes for almost two decades without ever having been formally asked to account for or counter the complaint – and without the allegations having been reported to police.
In the committee hearing, Fritz repeated the following narrative three times in similar language: the complainant had withdrawn from the Swimming South Africa process in order to proceed with a criminal prosecution; the "transgressor" had a right to defend himself; and the SSA would have "exposed itself to undue claims" from those being accused of sexual misconduct by holding an inquiry in which the aggrieved party did not agree to take part in.
What Fritz did not note at any time during his testimony were the reasons why the woman reporting abuse opted for a criminal-prosecution process by finally reporting the matter to the police.
SOS understands that the complainant, partly motivated by a change in South African law that removed a 20-year statute of limitations on the reporting of serious crimes, reported once more the allegations she had made to SSA official Ron Andrews in 2003, this time to Fritz in July 2020.
However, beyond several requests to see a copy of the Goldman Report containing her evidence, the complainant, who says her questions to Fritz and appeals to be kept informed went unanswered, lost faith in the process by November 2020.
Women and Men Against Child Abuse (WMACA) advocacy manager Luke Lamprecht triggered a police inquiry by opening dockets on Alan Fritz and his fellow SSA board member Ron Andrews in October 2020 after noting that the swimming federation had not reported the alleged abuse to the South African Police Service immediately on receipt of the complaint, as required by law.
It was shortly before a scheduled SSA board meeting a little over a year ago that the complainant learned that most of the members of the had yet to even be formally made aware of her case, two months after the expert had submitted her recommendations in The Goldman Report to Fritz for consideration by SSA leaders.
Despite that sequence of events, Fritz told committee members yesterday that he had taken "speedy action".
The complainant was so frustrated with what she saw as Fritz's lack of action that she wrote to FINA, the international swimming federation, directly to inform them of her complaint and seek help from a global swim executive that includes the now first vice-president of FINA, Sam Ramsamy, of South Africa.
SOS understands that FINA is aware of the allegations and has sought answers from SSA. Fritz told parliamentarians today that FINA was supportive of SSA. It remains to be seen whether what victims see as a "frozen" position is tenable given that the alleged transgressor remains on the poolside, not only in training situations but at competitions held under FINA rules and with FINA observers and leaders present.
Van Dyk asked Fritz to account for the gap between his and SSA's words committing themselves to safeguarding measures and safe sport policies and actions that suggested the federation had let numerous chances to act on reports of abuse pass by without inquiry nor action.
He also reiterated numerous times that SSA were sensitive to victims and offered support.
All 4 victims have confirmed they have NEVER been contacted or offered any support by Mr Fritz or SSA
Van Dyk suggested that sports authorities were "not serious about safeguarding athletes" and following through on safe sport policies. For evidence, she pointed to the South African Olympic Committee, SASCOC, and "the one meeting" it held in the past year to specifically tackle abuse in sport. She added: "We are past the stage of talking. We actually need to start to act."
Christopher Howard Mzwakhe Sibisi, of the National Freedom Party, suggested that if SASCOC had failed to act on cases reported to federations, such as Swimming South Africa, under its umbrella, "we cannot trust them".
He added: "What is happening in Swimming South Africa is extremely not called for." With a nod to sports federations internal investigations, he said "those kind of cultures, we don't need them". Sibisi, an educator, wanted to know what SASCOC was doing "in terms of every coach in every sports federation because it's not just in Swimming South Africa; it looks like this has taken place in every federation."
He called on SASCOC to "come up with something that will tell us and tell the country where they stand and what they will do" on abuse.
Too many federations were happy to accept "every Tom, Dick and Harry" as a coach, he suggested, opining that too many were working in sport without being adequately qualifiedand without having faced proper scrutiny and checks.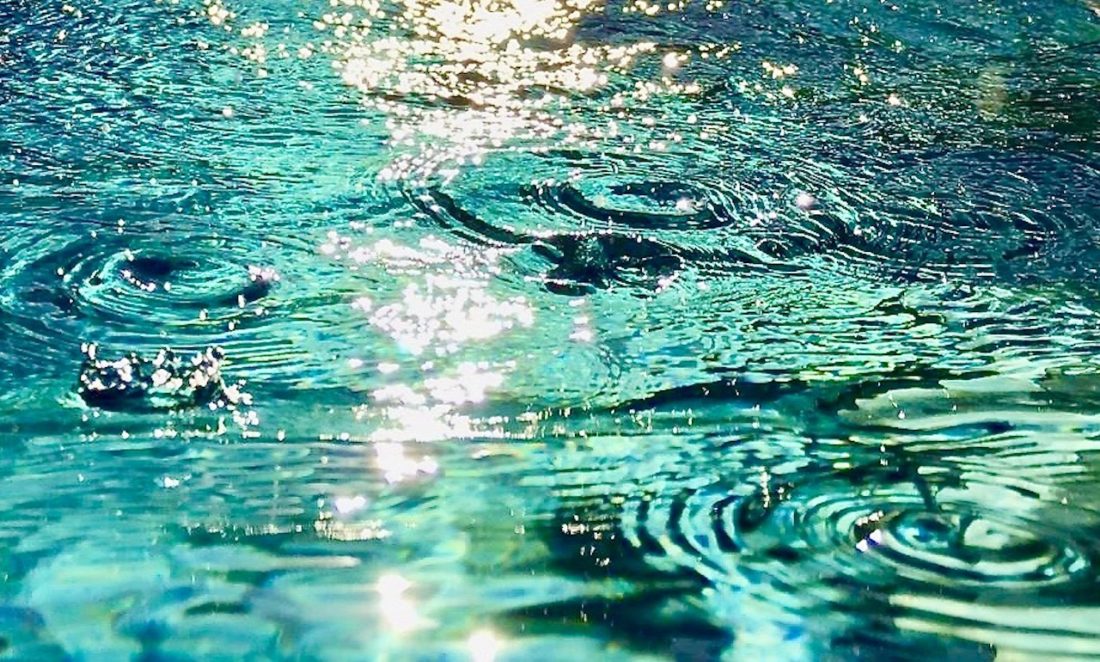 It was the responsibility of SASCOC and its federations "to train coaches and make them accountable", he suggested, while making the alarming point that some coaches, even in senior positions, had no signed contracts with terms of employment nor had they been asked to sign a code of conduct that included compliance with safeguarding measures.
"So, SASCOC must shape up," he concluded.
Committee member Brian Sindile said that listening to sports leaders talk left him feeling like he was "looking for a needle in a haystack … [you are] all speaking in codes and [there are] no real people. I know we are dealing with minors here but … I would love to know the ages and genders of the alleged offenders … if there's more than one victim and where the victims are from."
He was confused as to how it came to be that a complainant reported to the SSA could not be the subject of inquiry because it had become the subject of a criminal investigation.
In response, Fritz later repeated his response about the complainant "withdrawing" from the SSA process in favour of criminal prosecution but did not elaborate on the reasons why.
He noted that SSA had "strict" checking procedures, including police checks, for coaches, but he had been unaware of any timeline such as a six-month clearance requirement noted by a member of the committee. If that was a requirement, SSA would tweak its policy to reflect a matter it had been unaware of, he added.
He also reiterated numerous times that SSA were sensitive to victims and offered support. However, four abuse survivors have confirmed that beyond initial contact and exchange with the federation they have not been contacted or offered any support by Fritz or SSA.
SASCOC Response At South Africa Sports Abuse Hearing
Come his turn to speak, Barry Hendricks, president of SASCOC, said that an "independent" authority for reporting and handling abuse allegations was required in South Africa.
He said SASCOC did "not have that funding" and would be seeking talks with the SA government to achieve that goal. He did not mention seeking help from the International Olympic Committee, which presides over a massively lucrative realm within the multi-billion-dollar sports industry and hands out development money.
"If Olympic money is not put to safeguarding and athlete welfare programs above all else, then what is it being spent on?" asked one Safe Sport advocate working within the Olympic realm.
Henricks raised an issue that cuts to the heart of an Olympic realm that benefits greatly from the work of athletes and coaches but takes little responsibility when things go wrong. He noted that "SASCOC does not employ any coaches". True. But it does select them, it does elevate them; it does approve their presence in international forums; and in promoting "all that is good" in Olympic sport, it lends status to coaches. For the majority, such recognition and status is deserved and appropriate.
When it comes to the rogue? What then, ask critics who, in common with the Safe Sport lobby in the United States that got the law on athlete welfare and safety in Olympic sport rewritten, point to one of the key reasons why the rogue can indeed operate and remain undetected for many years within Olympic sport: lack of accountability means that the issue simply gets passed around, fine words about protecting athletes and others make it to rule books but action tends only to unfold is whistleblowers find courage, safe sport advocates get behind them, a media storm blows up and governors finally get to the job they could and should have got to from the moment they received an allegation of abuse.
On The Trail Of Swimming's Scourge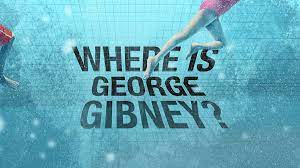 The role of international federations and their domestic member federations is all the more critical when it comes to International transfer of abuse. In the United States, the case of George Gibney, of Ireland, has long rumbled on. After escaping further legal scrutiny at home, courtesy of the passing of time, Gibney hopped over to America and the search for him is well documented in this podcast series aired on the BBC in Britain: Where is George Gibney?
Paul Hickson, who was selected as Olympic head coach for Britain at Seoul 1988, was another who left his native country at a time when there were calls for his arrest. jailed for 17 years (later reduced to 15) on two charges of rape, 13 indecent assaults and two further serious sexual offences. His victims were teenage girls.
Handing sown sentence, Wyn Williams QC, who prosecuted at Cardiff Crown Court, told the jury: "This is a classic case of a person in authority abusing their position."
Sport has been a magnet for those who would do just that.
It remains to be seen what the courts will find when John Wright goes on trial. When we do know about the Australian who coached for several years in South Africa, is that he was cited in what is believed to have been the suicide of Shane Lewis, who passed away earlier this year. Shane was not the only boy who reported that Wright abused them: Anthony Rocchi, who competed for South Africa in the 400m and 1500m freestyle and 400m medley at the 2nd World Short-Course Championships on Rio's Copacabana Beach in Brazil back in 1995,
And Paul Shearer also swam in a program where Wright held sway.
It is against that backdrop that sports authorities struggle with their role as guardians who must balance their responsibility for athlete welfare and safety with the law of their land.
Hendricks told the South African parliamentary committee: "With all due respect, we cannot be called culprits in regards to coaches."
Others would beg to differ in that, while SASCOC "employs" no coaches, it not only selects them to serve on South African teams but it presides over and sets the rules, code and culture for all its member federations overseeing each Olympic sport.
Hendricks was elected president of SASCOC a year ago but his responsibility extends to recognising that some cases are indeed historic, the victims have a right in law to be heard and a right to expect that they will be heard by sports authorities that ignored them when they first reported the abuse they allege took place.
Among questions, say Safe Sport advocates, is the extent to which SSA, which ignored a specific complaint the first time round about two decades ago and in 2020.
Meanwhile, SASCOC is in meditation mode: it wants to deal with the present, with a view to making the future a better place than a past often dealt with as a matter of 'best let sleeping dogs lie'. They don't and we won't, say those bringing historic complaints, and not for the first time.
Hendricks, elected a year ago, is not dismissing that past. He says that SASCOC had been "inundated" by abuse cases and had responded by making safeguarding one of the key components of its brief to deliver success for "Team South Africa".
Called on to form a professional coaching body that would take responsibility for ensuring its members were aware and trained in Safe Sport culture and practice, SASCOC did just that. Education was now a part of SASCOC's approach to safeguarding, stretching to athlete education and instruction for officials, Hendricks noted.
He appreciated that there was still a responsibility to monitor events "within our federations", such as SSA.
SASCOC stance on abuse in sport is that "we view it very seriously", Hendricks told committee members. It was, he added, a "scourge" in domestic and international sport.
SASCOC Plans Integrity Unit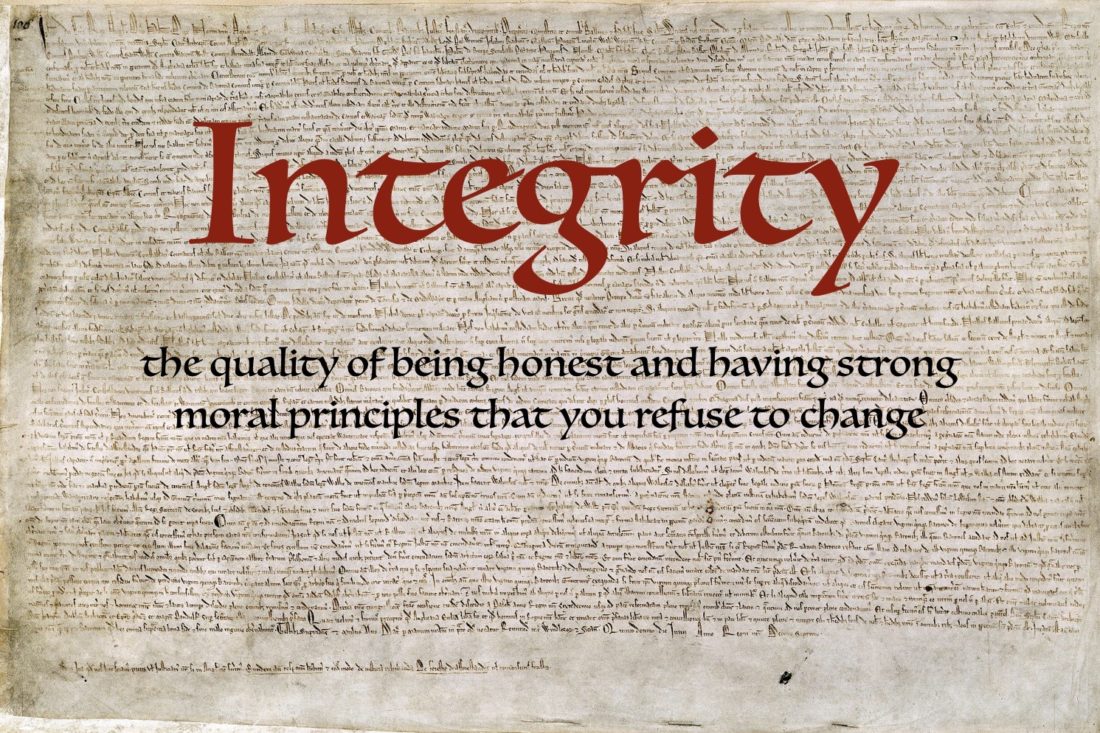 Kim Pople, head of SASCOC Safeguarding, was delighted that the session was tackling the scourge. It was best tackled volcano-like, she suggested, so that "we're all aware".
The creation of a Sport South Africa Integrity Unit was being discussed with a view to removing issues of abuse, including doping, from federation governance. In future, federations would not be the judges but would be judged in the events of complaints covered by federation safeguarding policies in the keeping of independent adjudicators.
Such a move would go hand in hand with "legislation … then we'd have more teeth to safeguard…", said Pople, who confirmed that eight sports authorities, including swimming, had active safeguarding cases in play, she confirmed. Some cases had been concluded, both at the level of internal management issues and in the realm of criminal cases. "A lot of other cases" were being processed by the South African police service, she noted.
One barrier to progress was a tardy coach clearance process. Clearance through federations was taking "18 months" in many cases and programs wanted the process speeded up because it was "impossible to wait 18 months" before a coach could start to work.
SASCOC now intends to hold further workshops on safeguarding in early 2022. While 28 sports federations now have safeguarding policies in place, the next hurdle is implementation. For that, SASCOC will bring in domestic and international "safeguarding experts" to assist South African sports federations with implementation, said Pople, raising a key issue: Swimming South Africa states that it has had a child protection policy in place since 2010 and yet, as 2022 looms, victims say "there has been no action" in at least four cases of alleged abuse reported in 2003, 2010, 2016 and 2020.
Pople cited communication and education as areas much in need of improvement. To that effect, SASCOC is working on a media "safeguarding awareness" campaign designed to reach all levels of sport and raise awareness of reporting processes and related issues.
The hearing of more than three hours came to a close after Beauty Dlulane, chairperson, received backing for a proposal to hold a workshop to further discuss the issues raised by the presentations of SASCOC and SSA. She expected members to be "very vocal" in that forum on the way to assessing whether sports authorities have failed athletes and memberships and whether those authorities are now matching words on safeguarding with action backed by policies that meet the highest international standards.