The Vortex, May 23-29 – Shanghai Uni Ridiculed For Making Swimming Test A Dry Run Online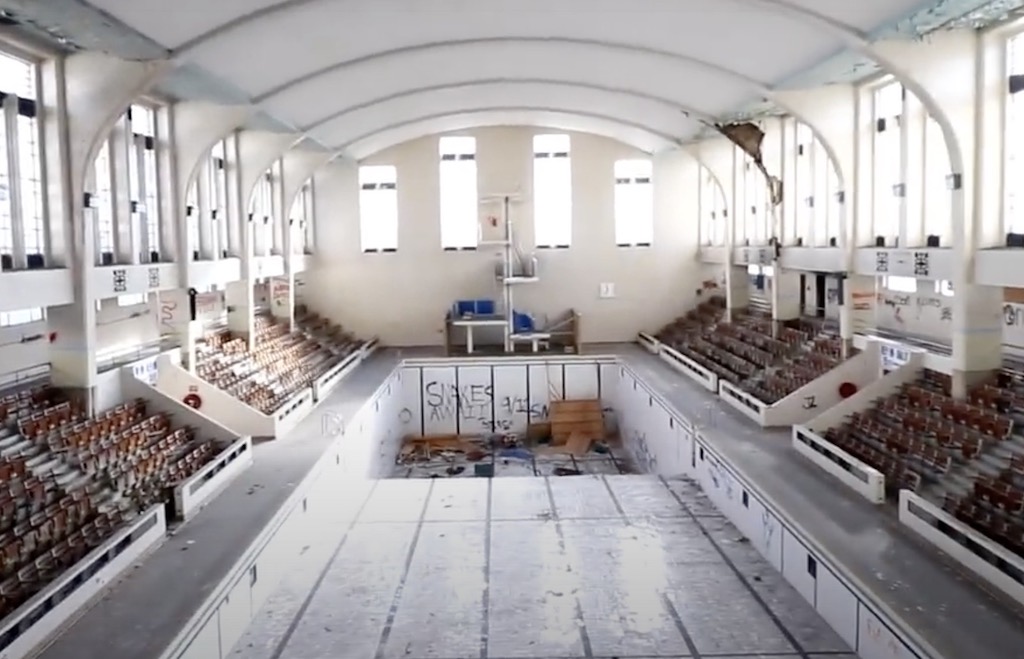 The Vortex is SOS' weekly day-by-day digest of swimnews, views, top picks and links to news coverage of world swimming and related issues in the Olympic world. Craig Lord is currently on writing retreat and taking a break from usual coverage of the sport but will continue the SOS weekly Vortex round-up
Friday May 27
Shanghai University has been mocked by internet users in China after it moved a swimming test for students 'online' following covid outbreaks across the city.
No water to swim in? No problem. We'l make it a dry run online! The university last announced that students who still needed to complete the mandatory swimming test required to graduate could do so online. The notice was deleted and the university switched tack and noted that for students to meet the swimming requirement before graduating, they must complete a test titled 'Basic Theory of Swimming'.
Such subtlety had no chance in a race with time and busy Chinese social-media users.
The original note was screen-grabbed and widely shared. A post that attracted a soaring 120 million views read: "For students who have not completed the 50-metre swimming test, the school will use the method of "submitting theoretical homework online" for the assessment."
One Weibo user asked: "Are the students supposed to swim in their bathtubs?".
Another wrote: "This is just embarrassing, coming from a reputable university. How can a theory test be the same as an actual lap in the pool?"
Thursday May 26
Cal Swimming Coach McKeever On Administrative Leave Pending Inquiry
Teri McKeever, the head coach of the University of California's women's swim team, has been placed on administrative leave by the American college after allegations were made by former swimmers that the Team USA Olympic head coach of 2012 praised by many of her elite charges bullied and verbally abused them.
News of the allegations was broken in a long report by Scott Reid at The Orange County Register earlier this week. Supporters of McKeever who have worked with the coach and under her guidance as athletes have told State of Swimming that they were not contacted to give their version of events that will now be subject to inquiry.
USA Swimming is yet to respond to reports that it has known of the allegations since 2015, three years after McKeever served as the first female head coach to a USA women's Olympic swim team and four years before McKeever was appointed to the staff of the 2019 World-Championship team. It is not known whether or to what extent the federation and its Safe Sport unit looked into the matter and concluded that there was no case to answer.
SOS has been told by some of those working with and on McKeever's teams that the allegations are "misrepresentations of the truth", while accusations that a swimmer was forced to come out as gay is "a lie", according to one of those present when the issue in question arose, and a charge of racism is "a laughably impossible characterisation" of McKeever.
Any competent and fair inquiry would have to consider the evidence for and against. If there is no doubt that the allegations are real and some of the detail of accusations woeful, including allegations that McKeever "verbally abused" and "targeted" swimmers for "bullying" and that behaviour led to at least one swimmer contemplating suicide, there is also no doubt that McKeever's record includes plaudits and praise from a wave of Olympic medallists, peer coaches and federation officials over the past two decades.
During that time, McKeever has led the UC Berkeley swim team to four NCAA titles and guided 26 Olympians during her 29 seasons with the college program.
The Reid report sparked an outpouring of condemnation of a coach and leaders of institutions that stand accused of turning a blind eye to the alleged abusive behaviour. One of those leaders is Cal athletic director Jim Knowlton, who issued the following statement to the Southern California News Group (SCNG), the parent news group of The Orange County Register:
"Today, Coach McKeever was placed on paid administrative leave. This afternoon, in a meeting I held with team members I shared this news and expressed our commitment to support them in any way we can going forward. As reported, these allegations run counter to our core values and the expectations we have for every member of our department. As the person entrusted with the well-being of more than 1,000 student-athletes, coaches and staff, I have no greater responsibility than ensuring we do the right things in the right way. We will follow all university policies and protocols for investigating and addressing these allegations. We are replying to everyone, including parents and former student-athletes, who has reached out to us as quickly as we can, while we are also providing resources for members of the program who are in need."
Wednesday and Thursday, May 25-26
Milak A Man At Work Taking 1:53 In His Stride At Barcelona Mare Nostrum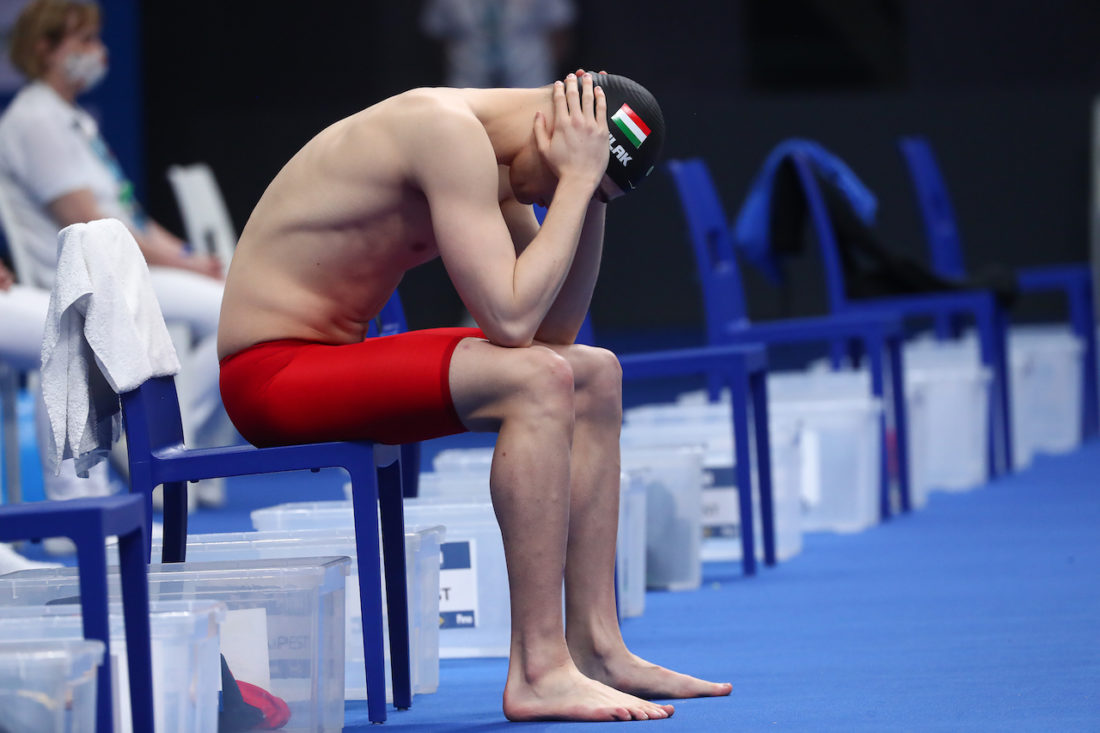 If a high 51-point and second place in in the 100m butterfly for Hungarian ace Kristof Milak at the Barcelona round of the Mare Nostrum hinted at the weight of work in his swimming arms heading into the three-week countdown two a home World titles in Budapest, then a 1:53.89 victory over 200m as the meet concluded hinted at the might to come in defence of the crown at the Duna Arena when racing gets underway on June 18.
His time set a Mare Nostrum Tour record inside the 1:54.42 at which the series standard had been held by another with Olympic gold in the event to his credit, South Africa's Chad le Clos, who finished fourth in Barcelona on 1:56.38 adrift Switzerland's Olympic 100m bronze medallist Noe Ponti, on 1:56.03, and Brazil's Leonardo de Deus, 1:56.18.
Le Clos' teammate Matthew Sates battled with Olympic champion Tom Dean, of Great Britain, in the 200m freestyle. After the two-times Tokyo2020ne gold medallist had clocked 1:46.89 in heats to set a new meet mark for the Trofeo Internacional Ciutat de Barcelona 0.02 inside the 2016 time of national teammates and fellow 4x200m free Olympic champion James Guy, Sates sizzled on 1:45.91 to take the final a touch ahead of Dean, on 1:46.27, Japan's Katsuhiro Matusmoto a fraction away.
Sates was a not done on the first day of action, adding the 400m medley to his tally of wins in a swift 4:11.58 ahead of two men who have stood on World-Championship podiums over 400IM, Hungarian David Verraszto, 4:13.53, and Britain's Max Litchfield, 4:16.21.
Britain Swimming Towards Budapest Taper With Series Of Wins
Litchfield was in the company of Olympic teammates heading towards World-titles action in Budapest later this month. After the 200m, Dean claimed his own win the next day with a 48.63 in the 100m freestyle that held off Italy's Alessandro Miressi, 49.98, and Brazil's Gabriel Santos, 49.18.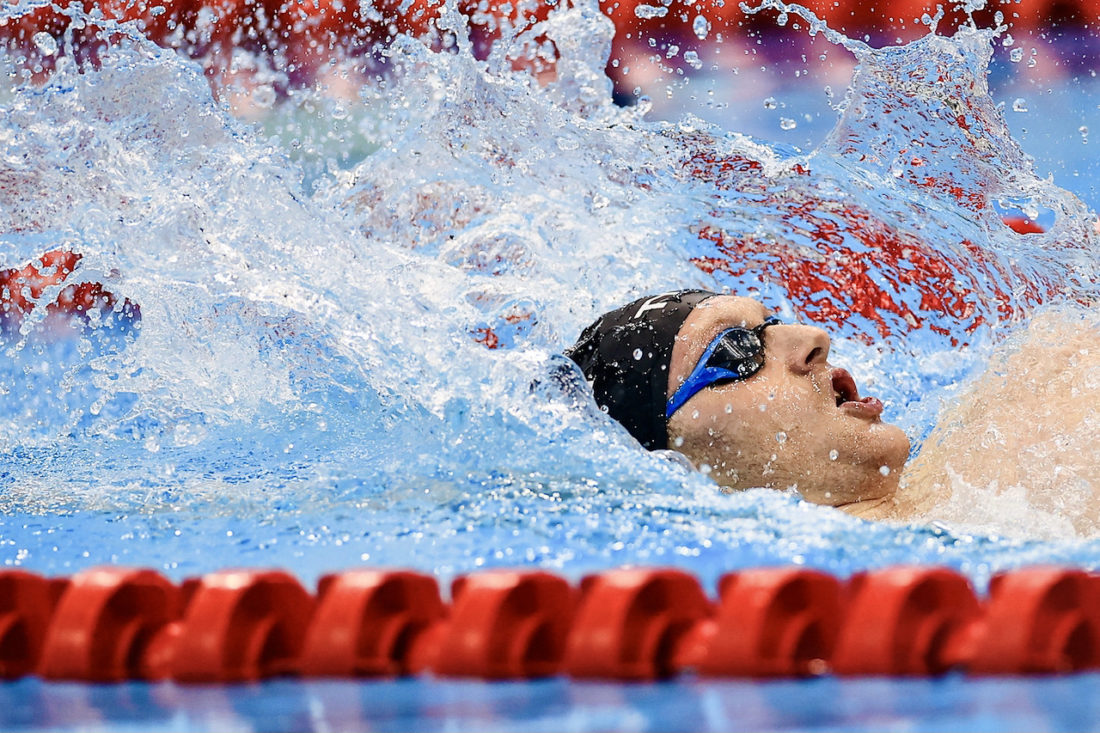 Britain's Luke Greenbank, Olympic and Worlds medallist, dominated the 200 backstroke in 1:56.88 ahead of South Africa's Pieter Coetze, 1:57.85, and Hungary's Adam Telegdy was third in 1:57.96.
Greenbank's Britain teammates Anna Hopkin and Freya Anderson, both Olympic gold medallists on the freestyle leg of the 4×100 Mixed Medley in Tokyo last year, topped the 50m and 200m freestyle in respective efforts of 24.65 and 1:57.33, while their Olympic teammate Molly Renshaw led the 200m breaststroke from go to a 2:25.47 win a slither ahead of Ireland's Mona McSharry, 2:25.58. There was another win for Britain in the 200m butterfly, Laura Stephens on 2:07.12, 0.01sec inside the Tour record of set a few years back by Mireia Belmonte, the 2016 Olympic champion whose victory in Rio marked the first gold in Olympic waters by Spanish woman.
Canadians are also using the Tour to warm -up for Budapest, Kylie Masse a class apart on sprint backstroke with wins of 27.47, 58.93 ov er 50 and 100m respectively. She bypassed the 200m, making way for teammate and teenager Regan Rathwell to top the race in 2:09.54 a touch ahead of Hungarian Eszter Szabo, on 2:09.62.
The pressure is off for World titles when it comes to having to face the power of Adam Peaty but the two men who shared the Olympic 100m podium with him last year still have each other: Dutchman Arno Kamminga, silver medallist in both the 100 and 200m in Japan last year, took the Barcelona 100m breaststroke in 59.24 ahead of Italian Nicolo Martinenghi, on 59.66. In the 200m, Kamminga was the sole sub-2:10, 2:08.65, in a world where Olympic champ Zac Stubblety-Cook raised the global high bar into the 2:05s at Australian trials this month.
Other Barcelona Mare Nostrum Swimming Tour wins at a glance:
Women:
100 freestyle: Marit Steenbergen NED 54.16
400 freestyle: Simona Quadarella ITA 4:06.2
800 Freestyle: Simona Quadarella ITA – 8:26.21
50 Breaststroke: Anna Elendt GER – 30.10
100 breaststroke: Anna Elendt GER 1:06.07 (heats: 1:05.82)
50 butterfly: Melanie Henique FRA 25.57
100 Butterfly: Louise Hansson SWE 57.29
200 Medley: Anastasia Gorbenko ISR 2:10.65.
400 Medley: Katinka Hosszu (HUN) 4:37.04
Men:
50 freestyle: Bruno Fratus BRA 21.78
400 Freestyle: Felix Aubock AUT 3:47.60
800 freestyle: Joris Bouchaut FRA 7:53.03
50 Backstroke: Michael Andrew USA – 24.64
100 backstroke: Thomas Ceccon ITA 53.18.
50 breaststroke: Michael Andrew USA 27.06
50 Butterfly: Nicholas Santos BRA – 23.03
100 butterfly: Naoki Mizunuma JPN 51.46
200 Medley: Matthew Sates RSA 1:58.31
When Sport & All Life Plays Second Fiddle: Massacre A Trigger For Change? If Not Now, When?
Top basketball coach and sports leader Steve Kerr has set the tone for Americans sick of seeing massacres unfold as they mourn the tragic shooting of children in Uvalde, Texas, a state with extremely lax gun laws in a nation yet failing to do the math: civilised nations with gun laws that prevent the likes of automatic and other assault rifles and related lethal weaponry from being on sale to citizens, including any kid turning 18, have vastly lower rates of gun deaths than the woefully high rates of death in the United States. There are reasons why Americans are wedded to their guns but even those citing their Second Amendment rights and freedoms have come to understand that rights and freedoms that extend to massacres of primary school children, among others, on a fairly regular basis, must be a trigger for cultural and legal change. Steve Kerr:
Tuesday May 24
Gunning Calls For Change In 36 Commonwealth Nations Where Being Gay Is Still Illegal
Britain-based Jamaican swimmer Michael Gunning, 28, has retired from the fast lane but he';s Eoin a mission for the Commonwealth Games in Birmingham from late July: he wants to be "part of the change" in a conglomerate of nations linked by an imperial past and highlighted in pink on maps of yore that in 2022 include 36 nations where homosexuality remains illegal.
Gunning, who raced for Britain in his youth before making the swimming switch to Jamaica in 2016, notes iun an interview with the BBC that he is "scared to go back to Jamaica" at a time when the UK government says the country has a "hostile" attitude towards towards the LGBT community.
The law in Jamaica specifies certain same-sex sexual activity as illegal.
"I've been so scared to go back to Jamaica," Gunning tells BBC Sport. "I haven't been back because I'm scared for my safety. I'm very open with my advocacy and do want to help change things out there, I want to change the laws. I want to be part of that change and help where I can. Young people have connected with me out in Jamaica and said they would love to be open like I am," he added. "They would love to come out to their parents but it's just not an environment where they feel like they can."