Nancy Hogshead-Makar To Trans Champion Lia Thomas: 'Sports Not Based On Identity But Biology … Advantages Of Male Puberty Cannot Be Rolled Back – It Isn't Fair"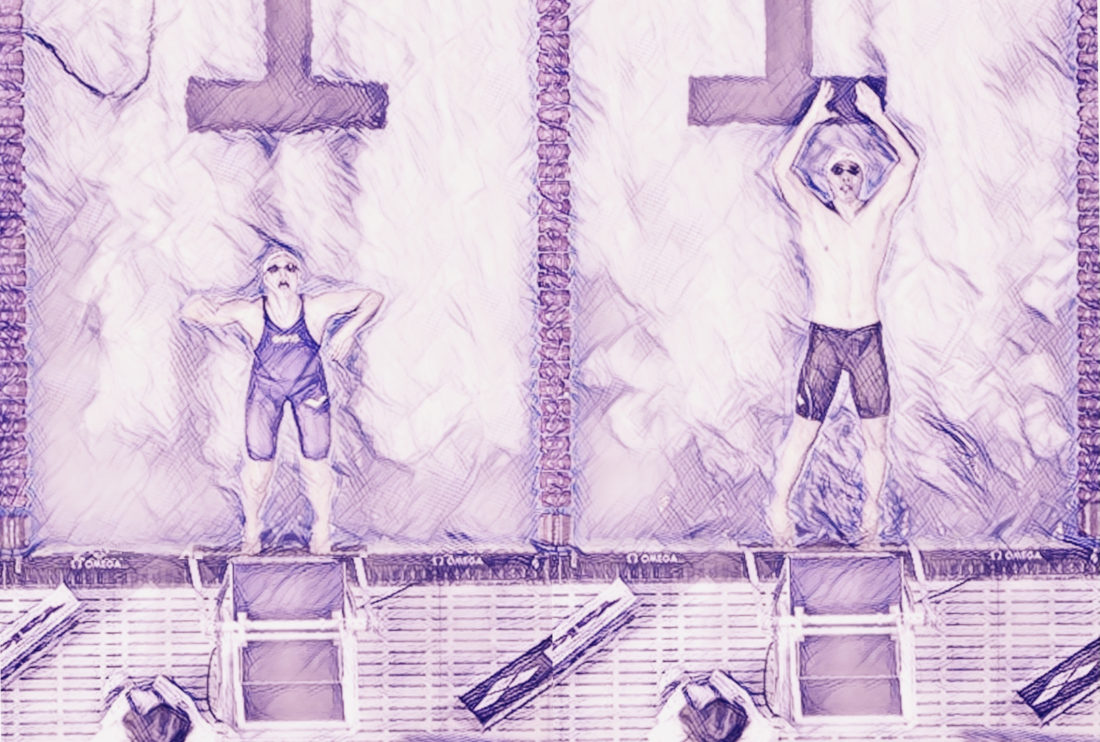 Nancy Hogshead-Makar, the three-times Olympic swimming champion and civil rights lawyer, has invited Lia Thomas to think again after the first trans athlete in history to claim an NCAA women's swimming title insisted that sportsmen with two decade of male development have no advantage over women swimmers when they transition.
"Trans women competing in women's sport does not threaten women's sport, as a whole," Thomas told Good Morning America a little over two months beyond a debut NCAA season racing among women.
As a man, Will Thomas as a good, average club swimmer who raced at a pace that ranked him outside the best 800 in the world over 400m freestyle. Two seasons on, Lia Thomas was travelling at world top 10-20 400m (440 yards) pace among women on her way to the NCAA 500 yards freestyle title.
Thomas recently spoke of an ambition to race at the Olympic Games despite overwhelming opposition in swimming to any who develop as male athletes from boy to man being allowed to compete in the women's category after transition.
In an interview with TMZ, Hogshead-Makar, founder and CEO of Champion Women, among architects of a petition backed by waves of Olympic champions and medallists in support of women's sport being saved form women, and backer of policy positions being developed by USA Swimming and the World Swimming Coaches Association (WSCA), said: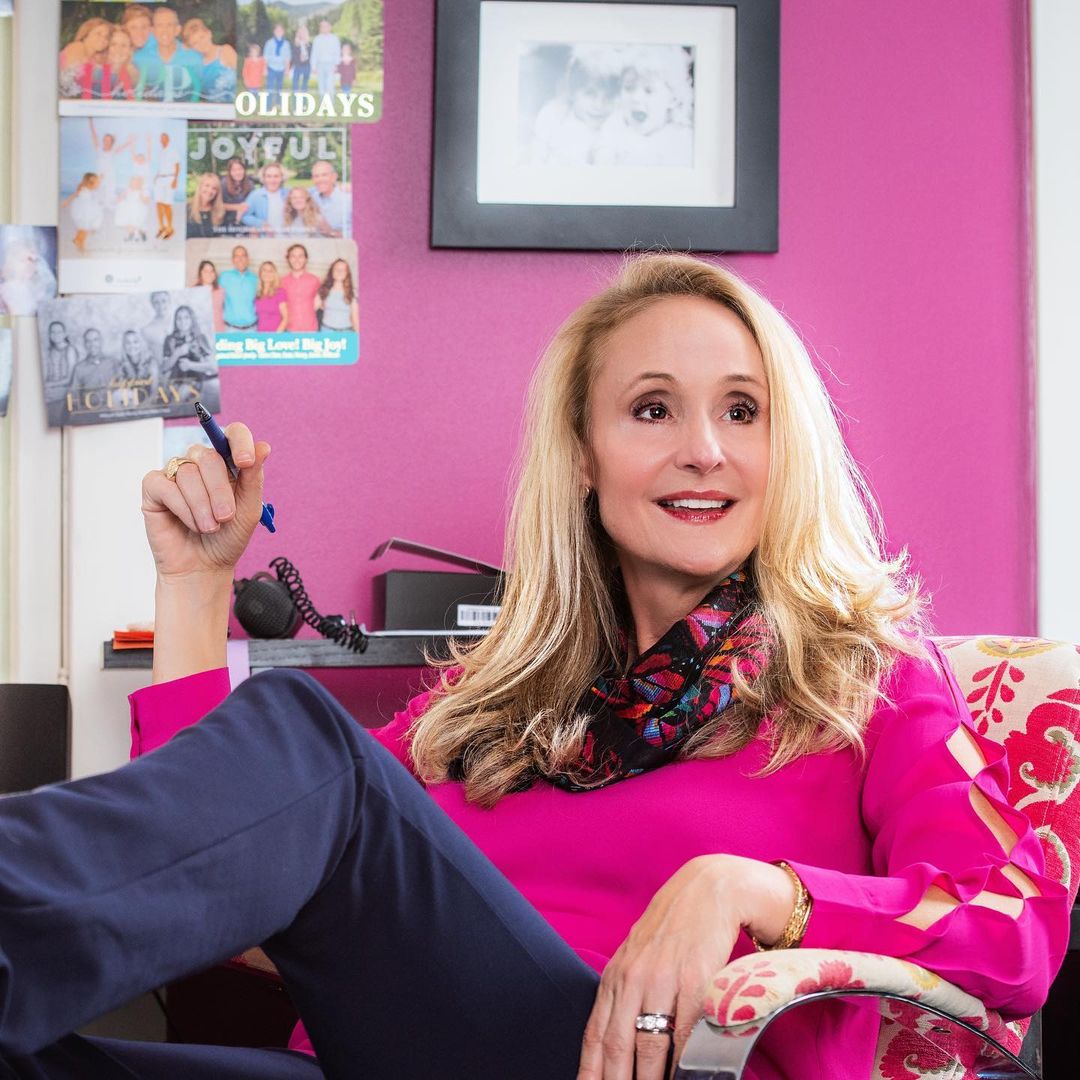 "I affirm who [Lia] wants to be for all of her life. Whether it's employment, the classroom, or anyplace else. But when it comes to sports, sports is not based on identity. It is based on biology. That is why we have the women's sports category."

Nancy Hogshead-Makar – Image courtesy of Champion Women
Hogshead-Makar's point is one that appears to wilfully fly over the heads of those with little knowledge of sport and apt to argue that there is no difference between a librarian ('male advantage' in knowledge of literature and shifting books from box to shelf irrelevant) and an elite athlete ('male advantage' in physical, mental and circumstantial preparation and shifting down a pool faster than the female swimmer in the next lane massively relevant) when she notes that the happiness of one cannot come at the harm of the many.
Hogshead joined TMZ Live to address statements Thomas made earlier the same day on Good Morning America. Hogshead disagreed wholeheartedly with Thomas' view that male advantage is no threat to women's sport, telling TMZ: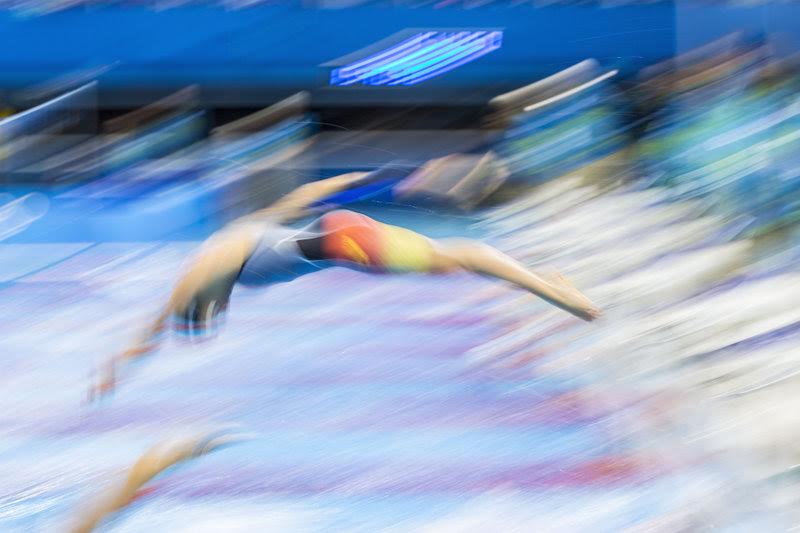 "After somebody has been through male puberty, you cannot roll that back. So, it isn't fair. We're hoping that we can get sports governing bodies and legislatures and others to care more about fairness than any other conclusion."

Nancy Hogshead-Makar – Image: the gender warp in women's sport – image courtesy of Patrick B. Kraemer
Thomas ambition to make a USA women's swimming team for the Paris 2024 Olympic Games is a lofty one: her events coincide with those of Katie Ledecky, one of the greats of the sport and a pioneer of women's freestyle speed. On current short-course yards pace over 500 – a measure far removed from the steelier challenge of long-course metres – Thomas would have work to do to challenge for the second berth representing the world's No 1 swim nation over 400m, for example, but a place in the final at trials is clearly in view for an athlete whose gender-identity transition also resulted in a massive change of athletic status.
'Women's Sport On The Line' – Hogshead-Makar
Hogshead-Makar agrees with the notion underpinning this 2019 SOS feature highlighting the biggest harm inflicted on women's swimming in history because of the deliberate androgenisation of girls, that the future of women's sports is on the line. Says Hogshead-Makar: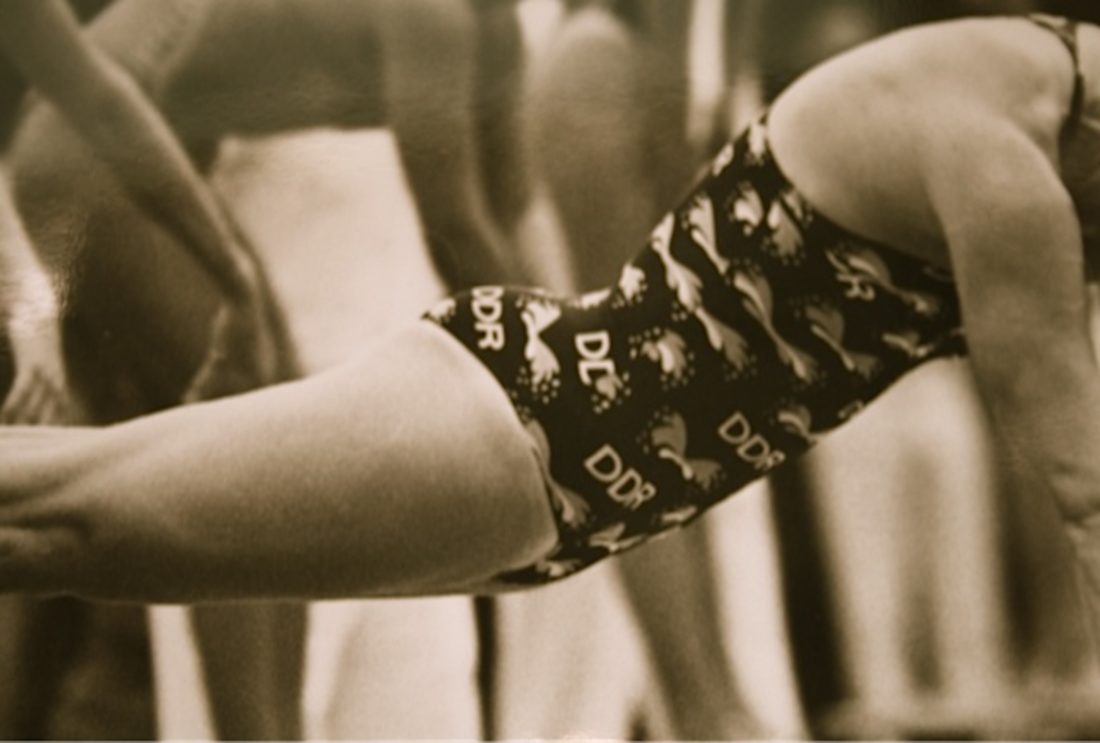 "If sport is not based on sex segregation, and if gender identity equals sex discrimination, we might lose the right as woman athletes to be able to have separate sex sports.

I am not going to allow this generation of women to have to be gracious losers to somebody that has a biological advantage that you can't train for, you can't eat better, you can't find better coaching.

"You can't outrun biology."

Nancy Hogshead-Makar – image: The androgenisation of teenage girls during the GDR era – a pointer to key risks for women's sport in the gender debate – image courtesy NTCL Archive
On Twitter, responses from the trans lobby that insist on describing opposition to male advantage in women's sport as discrimination and far worse, included some that suggest no trans athlete ever makes the transition in order to succeed in sport.
In an interview with ABC/ESPN this week, Thomas insisted that sporting ambitions did not drive a decision to transition. Thomas said: " I transitioned to be happy, to be true to myself."
One tweeter wrote: "Anyone that thinks someone would transition to 'school the cis' really needs to stop letting fear dominate their perception of trans women. Exactly NO trans woman throws their entire life into upheaval in order to post better results at a sport."
Hogshead-Makar noted the inaccuracy and naivety in that note when she responded:
The trans lobby that insists on inclusion in women's sport for athletes born male and developed into men before transition has been opposed, dismisses references to retained male advantage as scaremongering.
However, among those in the trans community who disagree is Caitlyn Jenner, who as Bruce Jenner claimed Olympic decathlon gold in 1976 and had three marriages and six children before transition in 2015. In the Fox interview below, Jenner targets regulators as the folk responsible for harming women's sport by allowing athletes grown as men to transfer male advantage into women's sport through transition.
Jenner reserves criticism for the NCAA and says the rules need to be "a lot more stringent", "more difficult" than one, or even three, years of hormone-replacement therapy (HRT). Jenner notes with a little laughter that after seven years of transition including HRT: "I can still hit a golf ball 280-290 yards" (golf statistics suggest that elite female golfers typically drive the ball between 120-140 yards, with long drives in the range of 170 yards, while recreational female golfers typically drive the ball between 75-100 yards):
Related SOS coverage: