Summer McIntosh A Pioneer As 1st Canadian World 400IM Champion & 1st 15-year-old Winner Since Great Tracy Caulkins in 1978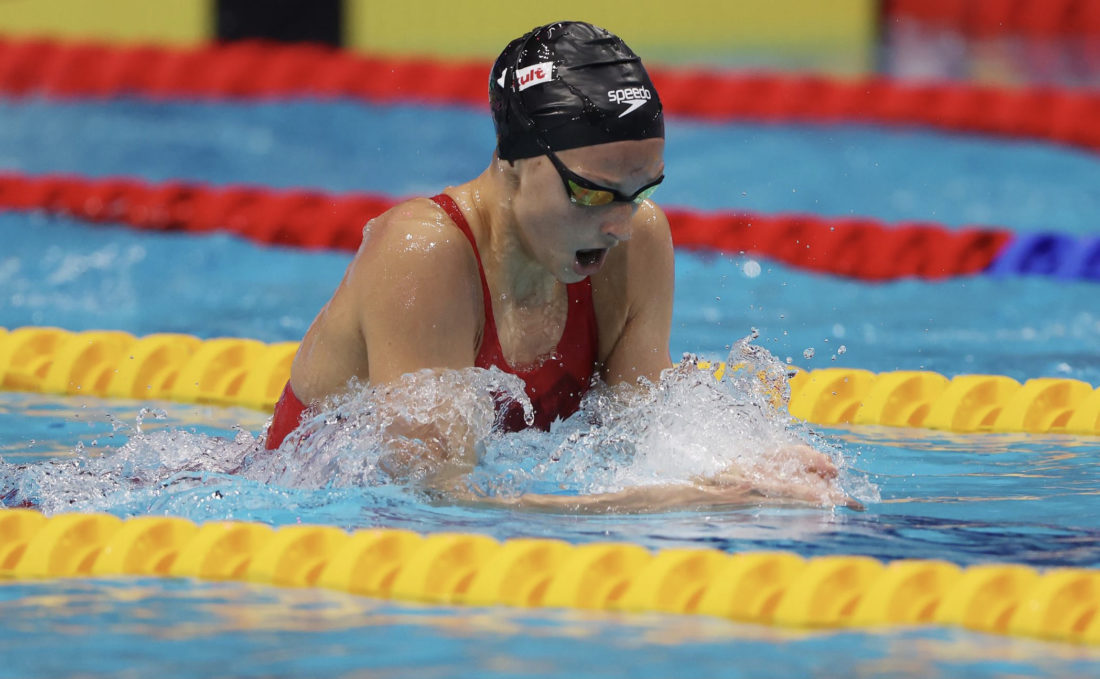 Summer McIntosh became the first Canadian to win two golds at a long-course World Swimming Championships and the first 15-year-old winner of the 400m medley since Tracy Caulkins claimed the 1978 crown.
Caulkins went on to be a great of the sport. McIntosh appears to be on a spectacular trajectory too at a time when Canadian swimming is on the rise. The Maple squad amassed its best ever medal performance at Worlds over the past week here at the Duna Arena in Budapest.
McIntosh's 4:32.04, down on the World Junior Record of 4:29 she set back home earlier in the season, fended off Katie Grimes, USA, and a 4:32.67 challenge, with bronze going to American Olympic medallist of Tokyo 2020ne Emma Weyant, on 4:36.00.
 
McIntosh, based at Swimming Canada's High Performance Centre-Ontario, blasted out of the gates and was under world record pace early on. She said: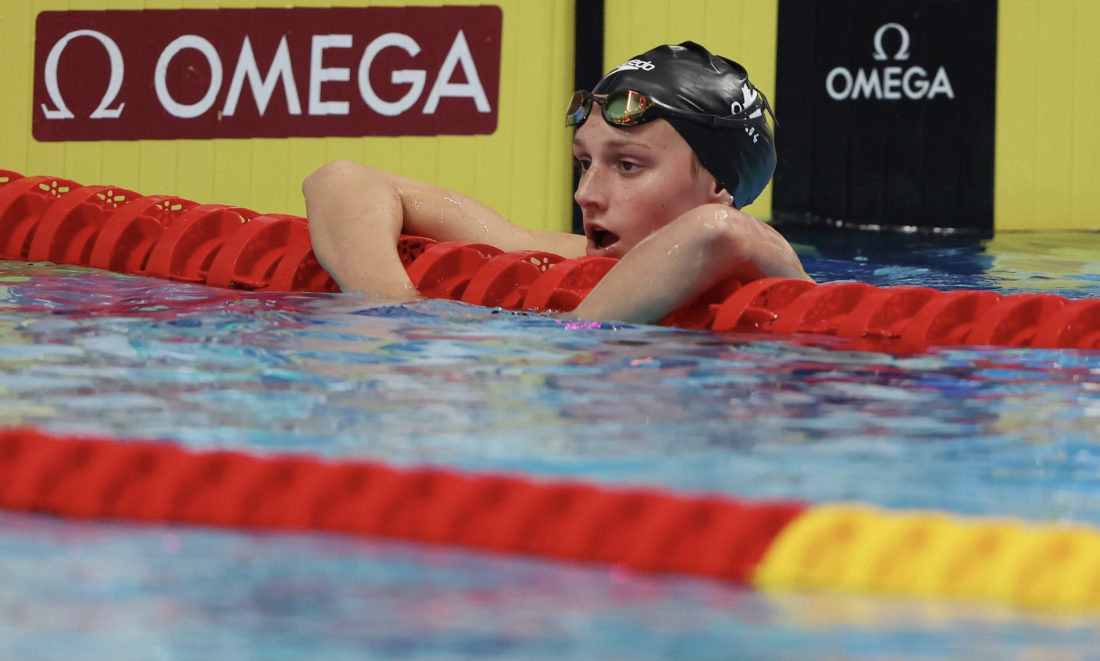 ''That was part of the adrenaline that comes from the crowd. Also trying to keep up with the people beside me and stay in the race. I felt it in the breaststroke that I had been out a bit faster. This is a dream come true."

Summer McIntosh – Photo by Ian McNicol, courtesy of Swimming Canada
This past week, McIntosh also won gold in the 200m butterfly, silver in the 400m freestyle, both in World Junior Records, and helped Canada to bronze in the women's 4x200m freestyle relay. That makes McIntosh the first Canadian to win four medals at a single worlds.
 
At 15 years and 311 days, McIntosh is the second youngest winner of the women's 400 IM behind Caulkins, the American who is now head of Swimming Australia. Back in West Berlin 1978, Caulkins was 15 years 224 days in an era marked by GDR doping.
McIntosh helps Deliver Canada's Best Worlds
In the curtain-closing session of the 9th Championships, bronze for the Canadian women's 4x100m medley relay made anchor Penny Oleksiak Canada's most decorated swimmer of all-time at World titles with nine medals. That contributed to a record tally for the Canadians: 11 medals (three gold, four silver and four bronze). Its previous best was eight medals at the 2019 Worlds in Gwangju.
 
In that medley relay, Oleksiak and, in heats, Kayla Sanchez, added their names to the four-medal club at a single meet with McIntosh. Also swimming in the relay final were Kylie Masse, Rachel Nicol and Maggie Mac Neil. Canada clocked 3:55.01 for bronze adrift a 3:53.78 for USA gold and 3:54.25 for Australia silver.
 
''It's obvious at this point I wouldn't be here without the team,'' said Oleksiak, about her nine career medals overall. ''All of my medals at worlds are in relays so it feels weird to claim that title on my own. "I feel really lucky to be part of Team Canada.''
It was Nicol's first career worlds medal. "It's really special for the girls to get a medal in all three relays,'' said Nicol. "'That's a very hard thing to do and it's great to be a part of that.''
Masse, who won gold in the 50-m backstroke and silver in the 100 back this week, is now tied for second overall with Ryan Cochrane with eight career medals.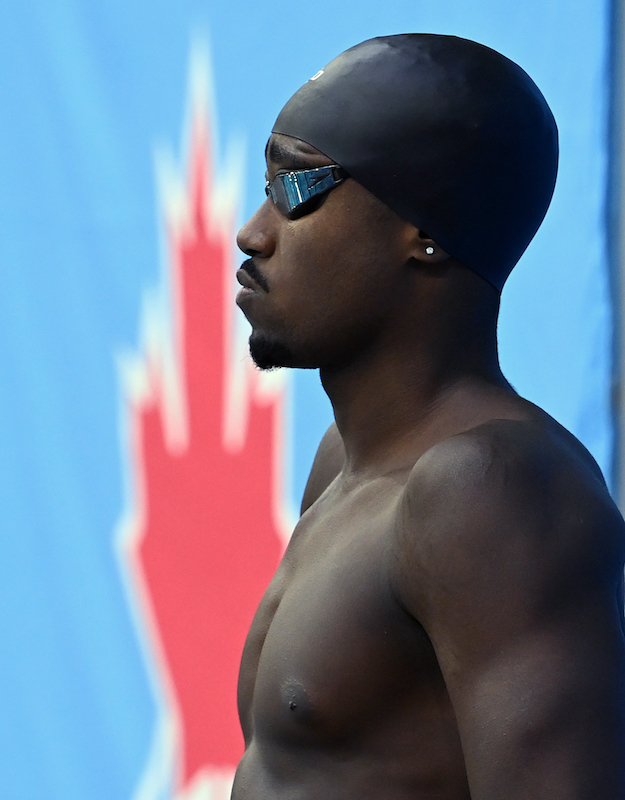 ''It's always special to be part of a relay team,'' said Masse, based at HPC-Ontario. ''It's nice to be doing it more than just yourself and that always pushes me.''
In the preliminaries, Mac Neil was joined by Ingrid Wilm, Kelsey Wog and Sanchez. Sanchez reached the podium in three other relays this week with bronze in the women's 4×200 freestyle and 4×100 freestyle and silver in the mixed 4×100 freestyle.
On the men's side Josh Liendo was the star of Team Canada in Budapest with bronze in the 100 free and 100 fly and silver in the mixed 4X100 free relay.