How The War On Ukraine Is Linked To Swimming & Why It Follows That The Aquatics Integrity Unit Must Have Retrospective Powers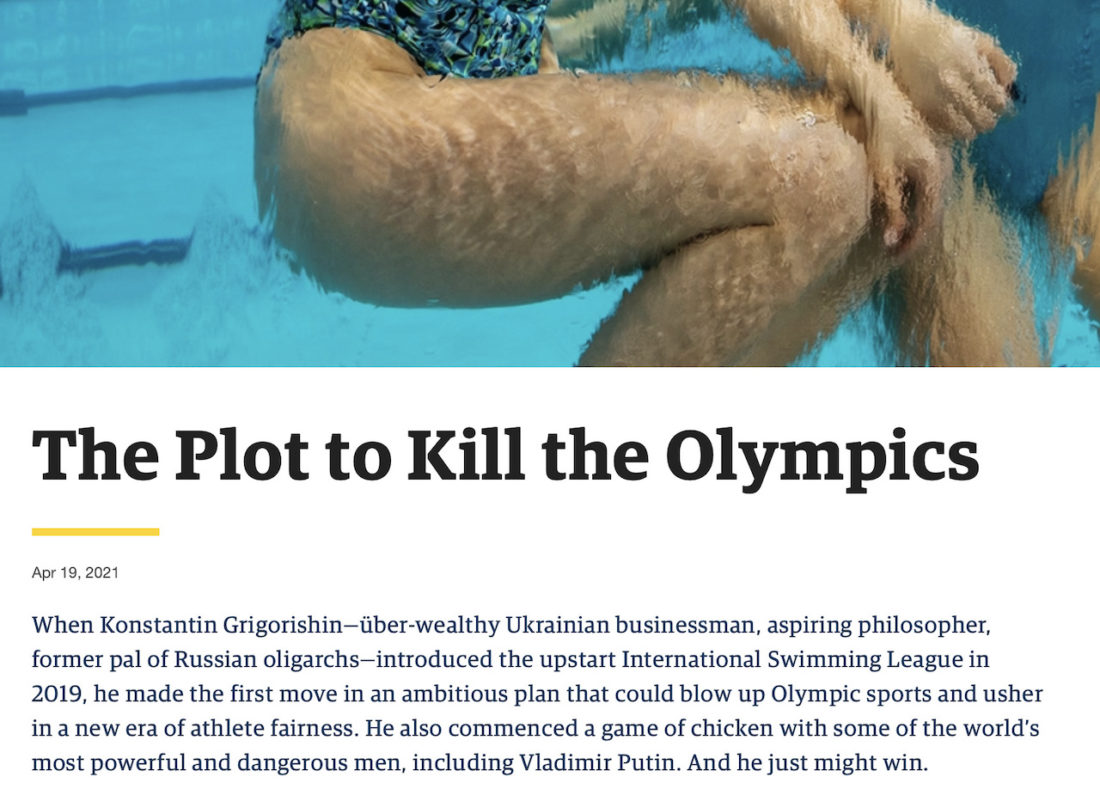 Editorial: All moves in sport, including event hosting arrangements, are coming under scrutiny of a much wider audience as a result of the war on Ukraine and Putin's links to international sport.
The war on Ukraine, which led the International Olympic Committee to strip Putin of the Olympic order in a move that gave licence for member international federations to take similar action, is now under of investigation by the International Criminal Court (ICC).
Russia dropped its membership of the ICC in 2016 after world-wide criticism over its 2014 invasion of Crimea in Ukraine in the same year that Russia duped the world in sport with systematic cheating at the Sochi Winter Olympics. It took until 2022 for sports authorities to realise they were dealing with a monster.
In 2016, as Russia dropped its membership of the ICC, the scope of an Olympic whole-nation ban on the country in response to its systematic doping program was challenged at the Court of Arbitration for Sport and led to the reinstatement of several swimmers to the Games, including one with two doping offences to her name (not Efimova*, who was sanctioned in 2014 after a 2013 positive test).
FINA's previous president, Julio Maglione, who was backed by the United States for the FINA presidency in 2009, backed Russia in its efforts to have athletes compete at Rio 2016. He remains an honorary member of the international federation's ruling class and among the most influential figures in South American sport, enjoyed strong links and friendship with Putin, according to disclosures in U.S. court documents in FINA Vs the International Swimming League founded by Konstantin Grigorishin, of Ukraine, reported in this in-depth feature by Alex Perry at Outside: The Plot to Kill The Olympics. The report includes this: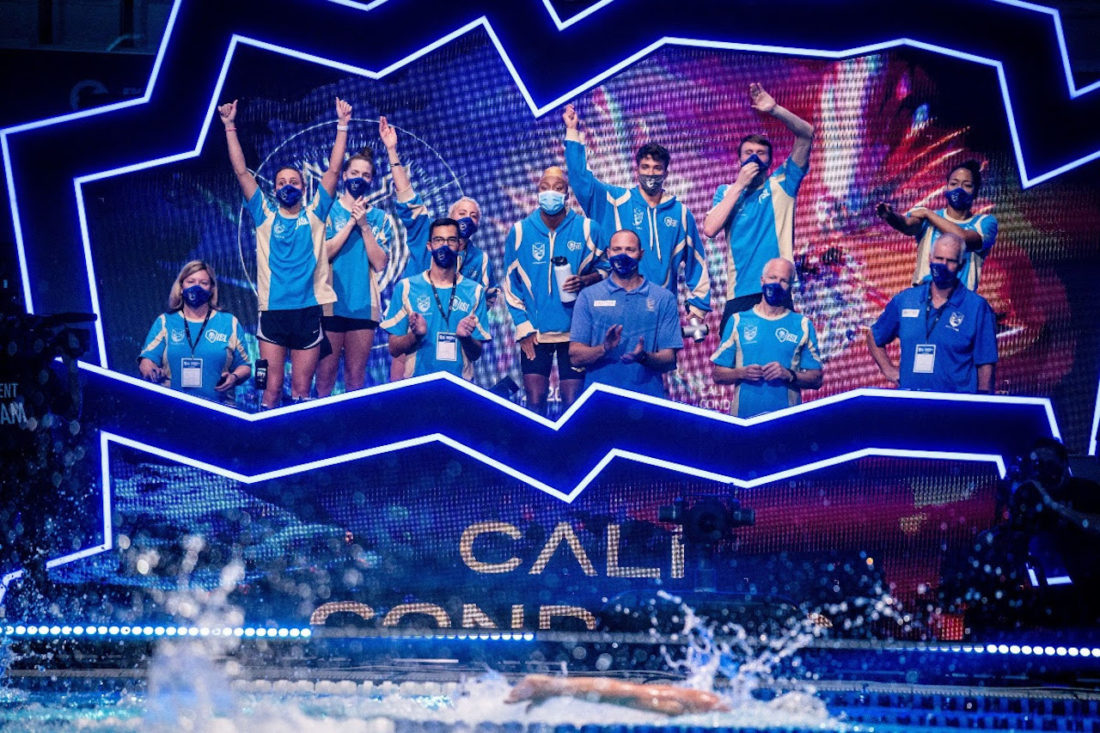 "Exploring the bond between Putin and the pool one snowy February day in Moscow, I visited Alexey Vlasenko in the gray concrete block on the banks of the Moskva River which houses Russia's Olympic administrators. Vlasenko, 55, is Putinism personified. He graduated from Moscow's university for sports, once the engine of the Soviet Olympic effort. Today he's head of three Russian aquatics federations (water polo, diving, and artistic swimming) and a member of Russia's Olympic committee. In politics, he's a member of the Eurasian Peoples' Assembly, an international forum set up by Putin to counter the Western bias he perceives in global institutions. In business, before it was sunk by money laundering and embezzlement in 2015, he was chairman of Russia's MAST-Bank. (Vlasenko was not among MAST-Bank managers prosecuted for stealing $90 million.)

"Vlasenko turned out to be a jovial, portly man who fed me giant slices of chocolate cake and presented me with a pair of skintight purple water-polo trunks. On the walls of his office were two photographs of Naryshkin, one of which showed him conferring with Putin. When I asked how Russia's top spy assisted the nation's Olympic ambitions, Vlasenko was candid. "I go to Naryshkin and I say, 'This is important for the country.' One phone call, tick, it's decided—the money is immediately found. I have three sports. I feel support on every level, at every step. Any question, whatever I need, it's decided immediately."

"Part of Vlasenko's job is to promote Russian interests and influence overseas. This he does through positions in the Olympics' two big swimming subordinates, the International Swimming Federation (FINA) and the European Swimming Federation. Vlasenko has been especially successful with FINA, forging a close relationship with its 85-year-old president, Julio Maglione of Uruguay, and its 79-year-old chief executive, Cornel Marculescu, a Romanian former water-polo player who assumed the job in 1986, near the end of the Cold War. In 2014, before MAST-Bank went bust, Vlasenko struck a deal for the bank to sponsor FINA's World Cup. He has also facilitated a friendship between Putin and Maglione. In 2014, Maglione presented Putin with his organization's highest honor, the FINA Order, declaring Russia "one of the most important and major powers in world sport." Maglione has since become a regular companion of Putin's, sharing the stage with him at FINA's 2015 World Championships in Kazan, in central Russia, accompanying him at international sports conferences, and attending his third presidential inauguration, in 2018, at his invitation. When I asked Vlasenko about the warmth between the two men, he beamed. "Our president adores him," he said of Maglione. "He loves him."

Alex Perry at Outdoor, The Plot to Kill The Olympics
And in that piece we also read: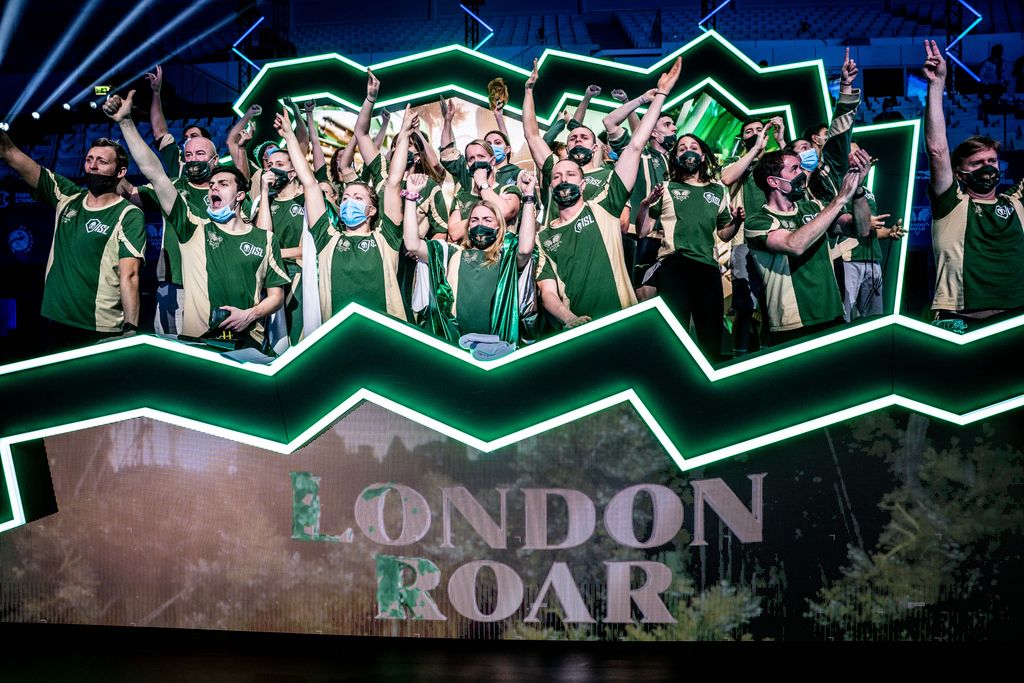 "Meanwhile, in Ukraine, Grigorishin heard that Maglione had come visiting, looking for kompromat: dirt. Email from the time between Marculescu and FINA's American vice president, Dale Neuberger, reveal that they saw the ISL's challenge to FINA as existential. "We must win, we will win," wrote Neuberger. Marculescu wanted to punish swimmers who swam for Grigorishin. Neuberger preferred to go after national officials. "Hurt them badly," he wrote of one country federation, adding of its chief: "We must kill him … suspend him for years."

Alex Perry at Outdoor, The Plot to Kill The Olympics
All of that is still subject to disagreement and legal dispute in the case of ISL Vs FINA in process in court action in the United States.
Could this really be what its been like backstage in swimming? And if so, where do we see athlete interest and welfare as the priority?
Whatever the outcome of that legal dispute may be, among those who FINA engaged with in Russia are key figures now subject to International sanctions because of Putin's bloody war on Ukraine. Persona non grata now, they ought to have been persona non grata in sport back then too. The writing was on the wall all along.
FINA has since begun a reform process under the direction of new president Husain Al-Musallam, a member of the Bureau and vice-president when Maglione was on the throne, and new executive director, Brent Nowicki, former counsel to the World-Anti-Doping Agency.
Decisions linked to the reform process include stripping Putin of the FINA Order and stripping Dr. Lothar Kipke of the Silver Pin honour for services to swimming it granted him in the 1980s. After evidence of massive systematic doping in the GDR emerged soon after the fall of the Berlin Wall in late 1989, Kipke was among those called to account in Germany's Doping Trials 1998-2001, when he was criminally convicted of harm to minors.
FINA is scheduled to launch an "independent" Aquatics Integrity Unit this year. Events linked to the war on Ukraine and swimming's relationships with Putin and Russia make it imperative that the Unit has restrospective powers of investigation and sanction if the global regulator for swimming is to be taken seriously in its efforts to reform and rebrand itself as a home of good governance, let alone a realm that honours an Olympic Charter commitment to 'no politics'.