Ariarne Titmus Unleashes 1:53.09 World Textile Best 200 Free A Hand Shy Of The Spitz Of Mark Spitz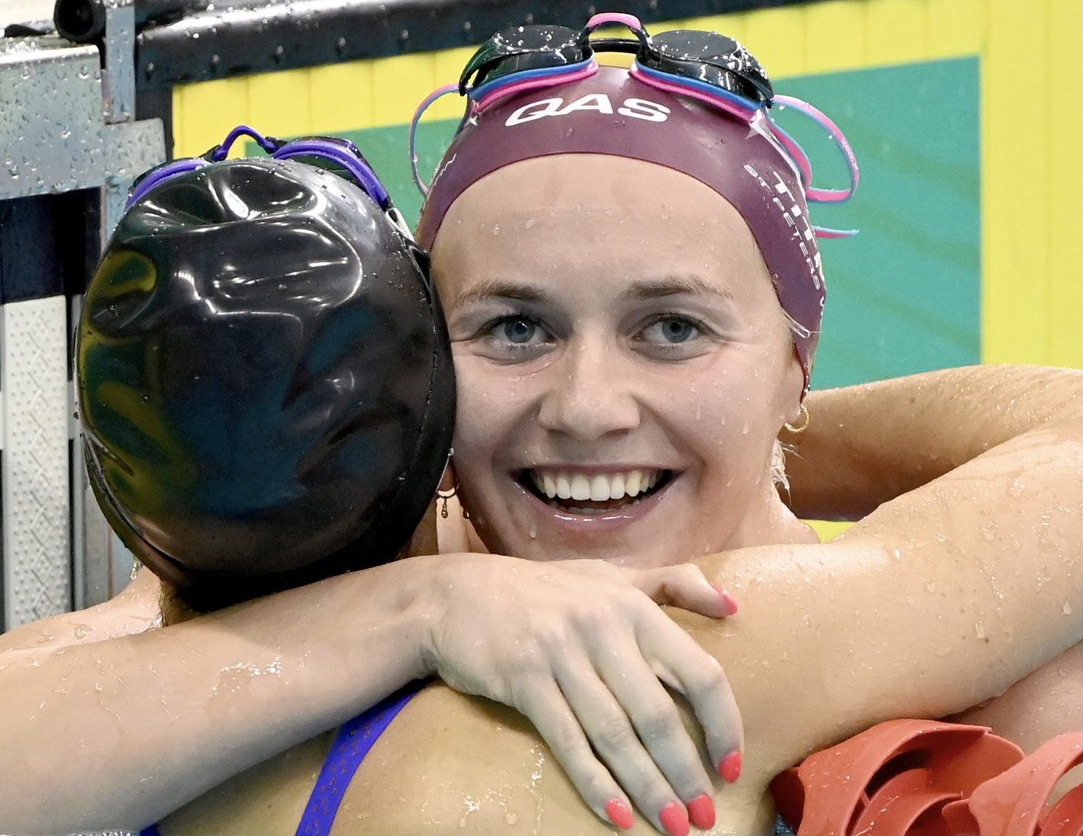 As they say about a crisis, injury, what injury: Ariarne Titmus unleashed a storming 1:53.09 World textile best and World-record rattler over 200m freestyle at Australian Olympic trials in Adelaide today, the World 400m champion crushing her domestic opponents and sending another giant wave across the Pacific: the battle with Katie Ledecky is well and truly on.
Faster than the 1:53.61 in which Allison Schmitt claimed London 2012 Olympic gold, Titmus, coached by Dean Boxall at St Peters, rattled 200m queen Federica Pellegrini's outstanding 1:52.98 World record from the height of shiny suits at Rome 2009.
Talking of 'La Divina', La Fede, Pellegrini tells Gazetta dello Sport today that she will race at her fifth and last Olympic Games this July in August before making her International Swimming League appearance for the Aqua Centurions in Naples in September her swimming swansong. What a moment.
As was this one in Adelaide today: faster than Don Schollander ever was; faster than all but the last, golden, 200m of Mark Spitz's career. Schollander's last world record as pace-setter and pioneer among men was 1:54.28 in 1968, while Spitz set the mark four times, the first three slower than Titmus' time today, the last for one of his record seven Munich 1972 golds a 1:52.78. How soon will a woman race 200m free faster than Mark Spitz? Not long now.
Before this moment, the odds favoured continued supremacy of Ledecky in freestyle events 200 top 1500m but the American who backed up victory over 800m aged 15 at London 2012 with 200, 400 and 800 gold at Rio 2016, a 200m freestyle World champion with a best of 1:53.73, has never known such speed as that laid down by Titmus today.
Neither has anyone else: as World textile best, the Australian is a pioneer and pace-setter, the "Commonwealth record" label that must be applied to her effort understating the majesty of a swim that wiped out her own regional and national record of 1:54.27, set leading the Aussie 4x200m quartet to victory over the USA by 0.37sec at the World Championships in 2019.
Titmus had a shoulder injury that kept her out of the water for weeks on end in early southern summer (over winter in the northern hemisphere), She and Boxall expressed doubts about how well she would recover in time for Tokyo. Yesterday, she joined Ledecky in the 3:56 club over 400m. Today, Titmus drove a school of Dolphins through any remaining doubt, with a following leap.
Emma McKeon, Rio 2016 podium placer, was closest today, on 1:54.47, while Madison Wilson, 1:55.68, Leah Neale, 1:56.08, Meg Harris, 1:56.29, and Mollie O'Callaghan, 17 and on 1:56.29, all raced inside the Tokyo target time and will be considered for relay duty.
The roar of Ariarne Titmus
26.81; 55.55 (28.74) 1:24.64 (29.09) 1:53.09 (28.45) – Titmus, World textile best, Australian, Commonwealth and Oceania record
26.22; 55.27 (29.05) 1:25.23 (29.96) 1:54.74 (29.51) – McKeon
27.42; 57.01 (29.59) 1:26.44 (29.43) 1:55.68 (29.24) – Wilson
27.21; 56.66 (29.45) 1:26.22 (29.56) 1:56.08 (29.86) – Neale
Splits comparison, showing how Titmus and Ledecky would be neck-and-neck at the virtual last turn
27.34; 55.60 (28.26) 1:24.38 (28.78) 1:52.98 (28.60) Pellegrini Rome 2009 Gold
26.81; 55.55 (28.74) 1:24.64 (29.09) 1:53.09 (28.45) Titmus Olympic Trials 2021
27.18; 55.58 (28.40) 1:24.35 (28.77) 1:53.61 (29.26) Schmitt London 2012 Gold
27.00, 55.43 (28.43) 1:24.55 (29.12) 1:53.73 (29.18) Ledecky Rio 2016 Gold
Speaking in the mixed zone post-race, Titmus said her 400m swim on night two gave her belief in her 200m race plan: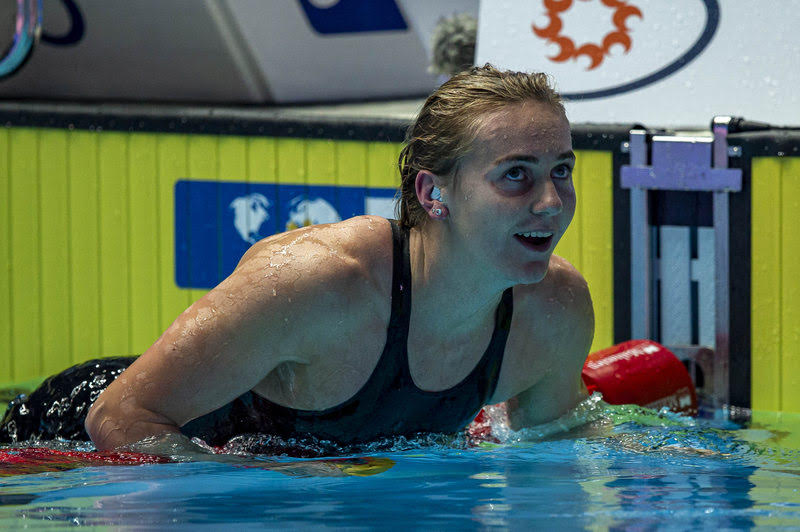 "More than anything the 400m gave me confidence. The back end in the 400 was the biggest thing I took out of the race. But I also knew I had to take it out with Emma, I knew she'd be out fast. She has way more speed than I do so I had to be as close to her as possible. I have to trust my back end. That's my strength. I feel like in the past couple of years it had gone missing a little bit."

Ariarne Titmus – by Patrick B. Kraemer
Australia is in a terrific place when it comes to the 4x200m free relay. The same might now be said of the solo event.
The rocketing performance of Allison Schmitt at London 2012 has since stood out among those records that never was, a pioneering effort in textile reduced to 'world best' because of shiny suits that contain to hold big sway in the sport more than a decade after they were banned.
Today, Titmus laid down a marker in swimming that reminds us just why the events of 2008-09 were so wrong and why coach Bob Bowman called for the records, including those of Michael Phelps to be set aside and a new book opened starting off where standards left off before Polly put the kettle on. And Bowman did that long before his pupil Schmitt claimed gold with a stellar performance at London 2012.
Here's how that plays out in the women's 200 free: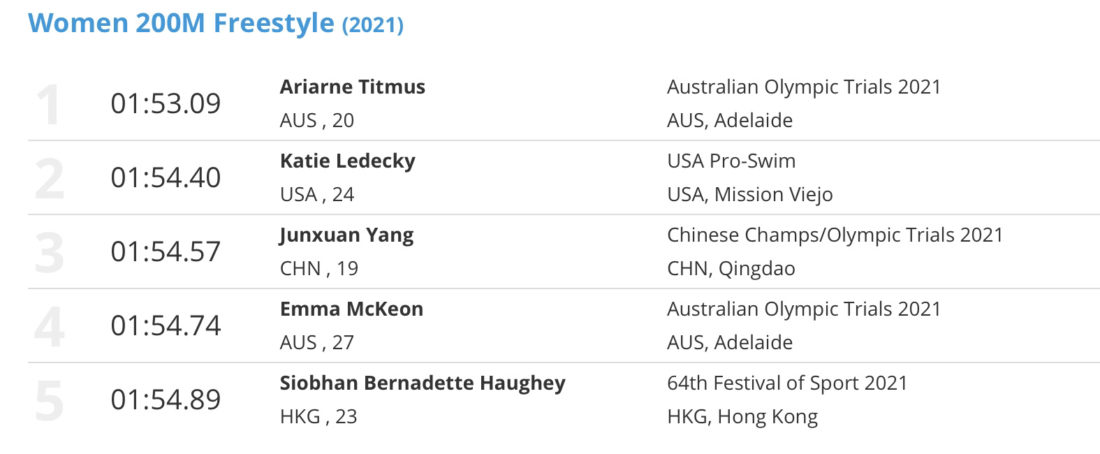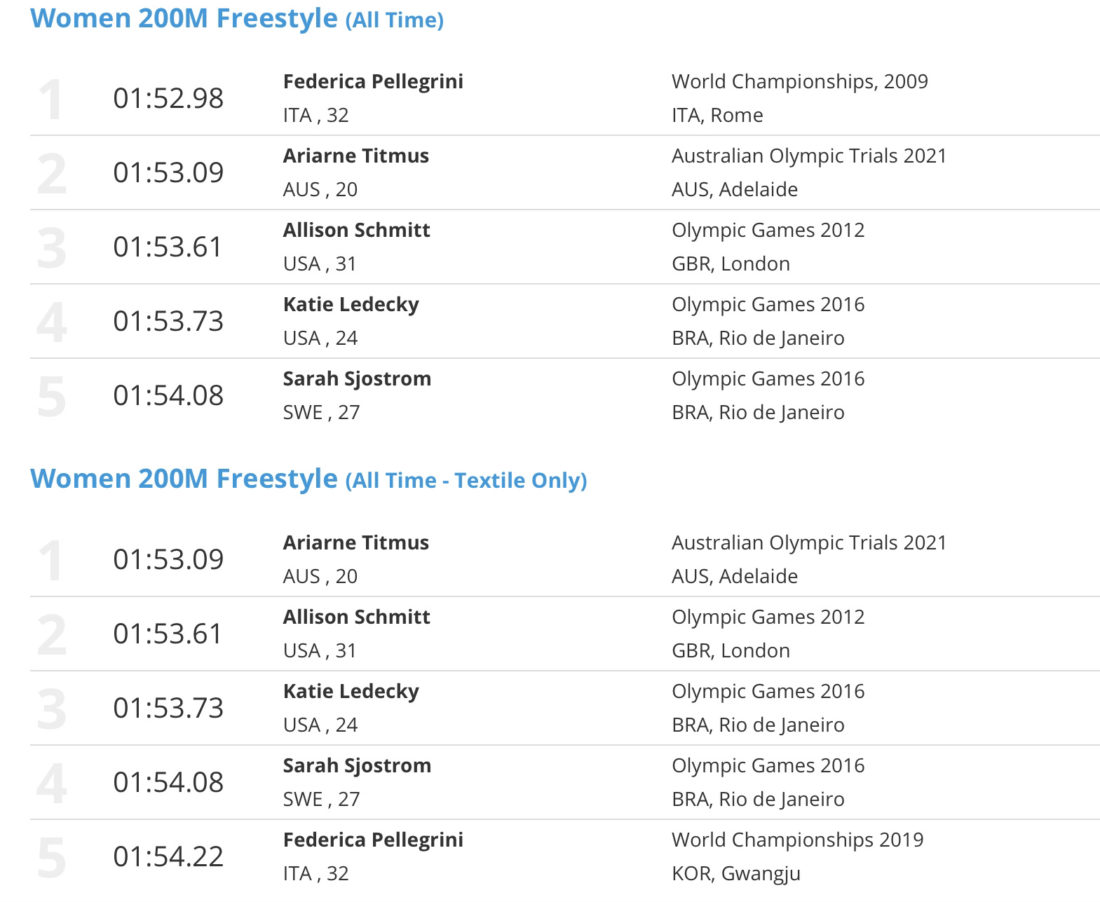 Day 3 in Adelaide also witnessed a 2:08.19 all-comers record in the 200m medley, courtesy of Kaylee McKeown, and a cracking three-way 200 'fly battle among men on 1:55s.
Men's 800m freestyle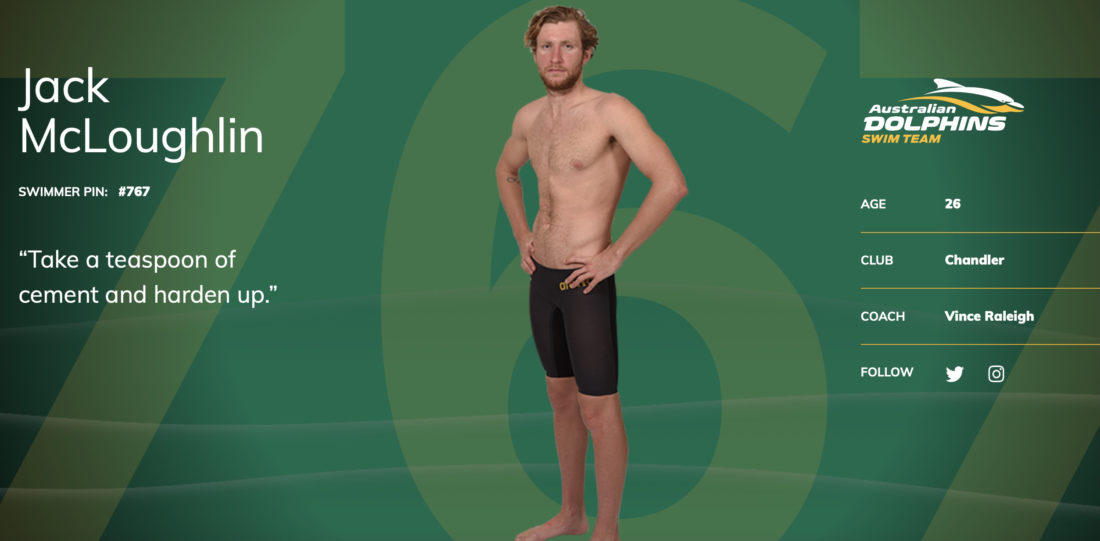 Jack McLoughlin claimed a second ticket to Tokyo with a career high of 7:42.51, second fastest in the world this year, ahead of a 7:48.97 that left Tom Neill 0.85sec shy of the Tokyo cut , though he may yet race the event if he is named as a team member for other events. The bronze went to Sam Short in 7:56.81.
McLoughlin, coached by Vince Raleigh at Chandler, will arrive in Tokyo for the inaugural men's Olympic 800 free aiming to live up to a mantra set out on his Swimming Australia Swimmer 767 profile: "Take a teaspoon of cement and harden up."
It's what Mack Horton referred to when he praised the two men ahead of him over 400-m free on day 1 in Adelaide, noting that "Jack works his arse off".
McLoughlin's splits: 55.04; 1:52.67; 3:50.50; 5:47.28; 7:42.51 (27.69 last 50).
Only World champion Gregorio Paltrinieri has swum faster that McLoughlin so far this year: