Which 2 to Do, Ponders Mitch Larkin After Best 200 Back In 5 Years & A 200IM Building To Medal Might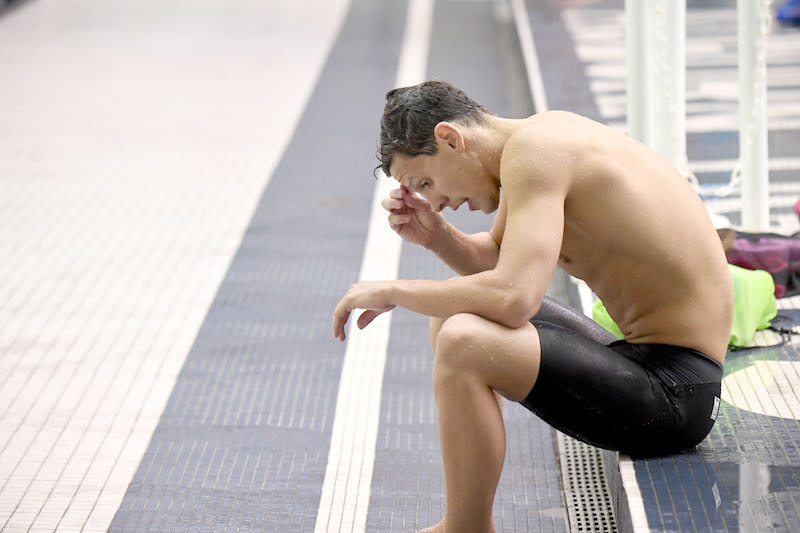 It being April and the Olympic trials a couple of months away in June, best take the 1:56.74 and 2:09.78 efforts of Mitch Larkin and Kaylee McKeown at Gold Coast nationals as works in progress that might deliver Olympic podium performances come July in Tokyo.
Larkin was out in 25.09, then flowed through 54.26 (29.17), 1:29.07 (34.81) and ended with a 27.67 last length. What happened next made it a more noteworthy moment in the realms of 200IM possibilities at the sharp end of business and dreaming of Ryan Lochte's 1:54.00 as a goal.
Speaking to the Australian media, Larkin, back at St Peters Western and now under the guidance of coach Dean Boxall, noted his 200 back Vs 200Im dilemma after smiling up at a scoreboard Friday evening to see it beaming back his best 200m backstroke time since the last Olympic years five years ago.
Mitch Larkin left it at 1:54.38 in the backstroke heats in Gold Coast, the title this morning going to Tristan Hollard in 1:56.40. It was a test of tastes: will it be 200 back or 200IM in Tokyo?
His best 200m backstroke is the 1:53.17 he clocked in heats and time-trial conditions on World Cup tour in a soaring 2015 season that delivered the 100 and 200m World titles, the 200m crown his in 1:53.58. That remains the third best of his career, behind the 1:53.34 from the final at that same World Cup event in … Tokyo.
Been to that city and clocked what remains the second-fastest textile 200 back in history, behind the 1:52.96 of Ryan Lochte in 2011. Lochte is making his way back but as things stand, he looks more likely to see what damage he can still do in the 200IM than the 200 back.
Where Will Mitch Larkin go?
He tells Australia media: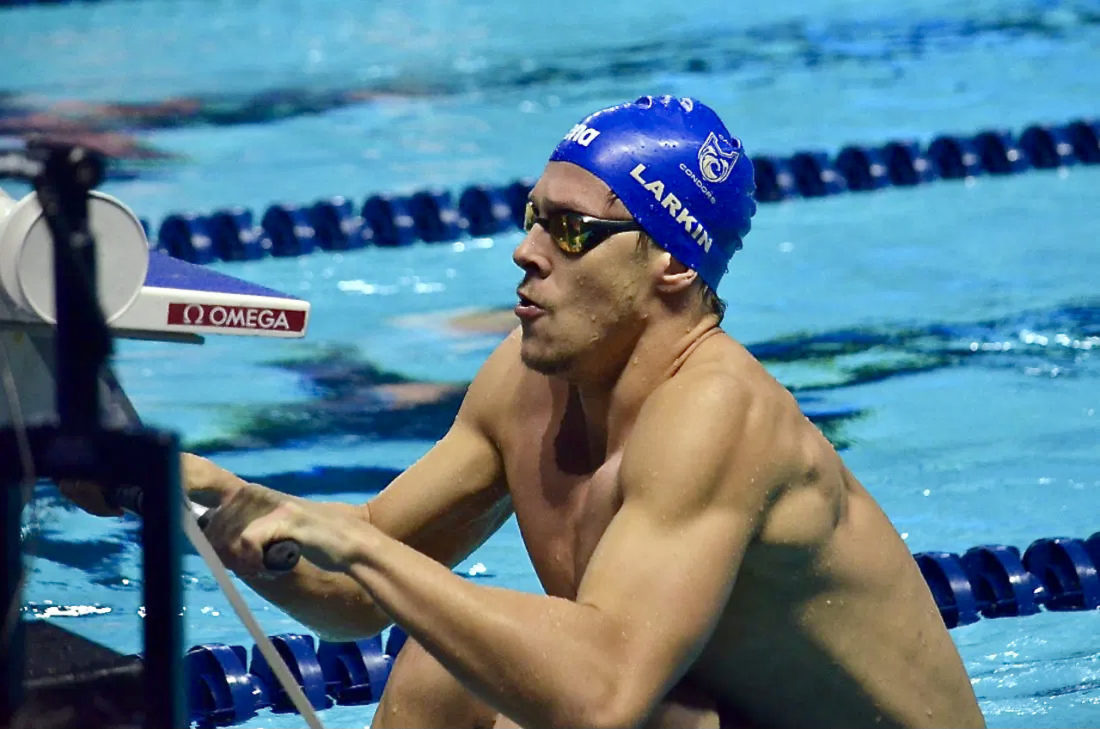 "I would rather focus on one event and do it well than two events and do them average. I have to say I did take a lot away from my 'two back' last night – I had not been within my best in five or six years. And I have said this all along the 'two back' is my baby so to be there again is pretty fantastic." Even so, the medley draws him too:
"I've been practicing that last turn to (make sure) I do a couple of kicks just like Michael Phelps and Ryan Lochte. It has been their secret weapon and I'm trying to replicate that as much as I can..It's about emptying the tank and over the next eight weeks we'll look at the skills, look at the stroke, look at the technique and see what we can work on from there. Phelps and Lochte were incredible and I don't think Lochte gets enough credit for just how good he is. I watched them race at the 2011 Worlds and just how far (ahead of their time) they were and they are still miles in front."

Mitch Larkin – photo courtesy of La Presse, for the ISL
This morning's 200Im win compares to his Australian record of 1:55.72 from 2019. Not hard to imagine him sailing inside that in peak form but the form from elsewhere suggests that a low 1:55 may not be good enough to make the medals in Tokyo. That kind of impossible calculation is just as tricky in the 200m backstroke, though on 1:53s Larkin would be a strong candidate among medal favourites, World champion Evgeny Rylov – on a European record of 1:53.23 at Russian nationals this month – and Olympic champion Ryan Murphy leading the way into Tokyo with best times that only Larkin has ever bettered among those gunning for Tokyo in the 200m.
Set Lochte aside and just three men in the fight of the hour have gone below 1:54: the three in the paragraph above and China's 100m World champion Xu Jiayu.
Meanwhile, in other action, backstroke ace Mckeown sailed to a lonely 2:09.78 in her 200IM final, through splits of 28.24; 1:00.96 (32.72) 1:38.69 (37.73) and a closing 31.09. She, too, could do damage in both 200 back and 200IM events but in Gold Coast bypassed the 200m altogether, the title once more to Emma Seebohm in a runaway 2:07.46.
There was plenty of April speed elsewhere among those working through the national championships on the way to bigger moments, Ariarne Titmus providing further evidence that her shoulder injury appears to have been dealt with in the nick of time.
Here how she clobbered the rest over 400m free:
27.75; 57.67 (29.92)  1:27.97 (30.30) 1:58.61 (30.64) 2:29.29 (30.68) 3:00.22 (30.93) 3:31.18 (30.96) 4:01.34 (30.16)
The men's 400m free went to Elijah Winnington in a swift 3:45.69:
25.40; 53.25 (27.85) 1:21.48 (28.23) 1:50.06 (28.58) 2:18.78 (28.72) 2:47.63 (28.85) 3:16.73 (29.10) 3:45.69 (28.96) 
Closest to him was 18-year-old Thomas Neill, on 3:46.35. A terrific 400m ahoy at trials, with Mack Horton the defending Olympic champion yet to show what he's got.
After a strong win in the 100m free yesterday, Emma McKeon scored a 26.15 out and 30.39 back in the 100m 'fly for a 56.44 victory and all-comers record ahead of Brianna Throssell, the 200m winner yesterday, on 57.7