Evgeny Rylov Rockets To 1:53.23 European Record & All-Time No 3 In 200 Backstroke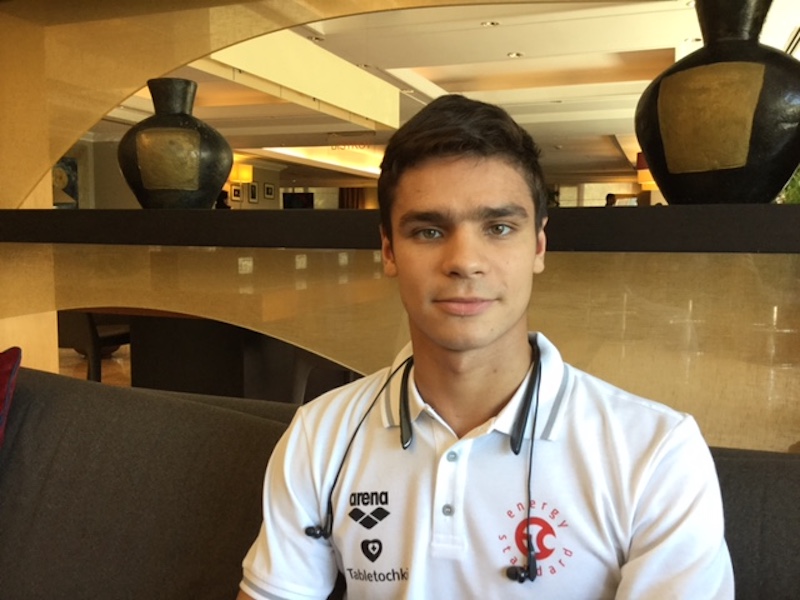 Evgeny Rylov threw down a big gauntlet as he rocketed to a Russian and European record 1:53.23 for the national 200m backstroke title and ticket to the Covid-delayed Tokyo Olympic Games in Kazan today.
At that pace, Evgeny Rylov, born in Olympic year 1996 when Brad Bridgewater and Tripp Schwenk gave the USA a 1-2 punch in the 200m backstroke final at the Atlanta Games with no Russian in the final, will be a title shot in Japan come July.
The time is faster that any Olympic 200m backstroke crown has ever been won in and inside the 1:53.36 continental standard and Russian standards at which he had led the European pace since lifting the European title in 2018, the year in between his first two World titles, on 1:53.61 (a European record) and then 1:53.40 in 2019.
Evgeny Rylov On A Roll Today in Kazan:
27.12; 55.38 (28.26) 1:24.10 (28.72) 1:53.23 (29.13) ER
It was slower out than both his World-title wins but the fastest homecoming 100m of his career, 57.95, compared to Ryan Murphy's homecoming 58.06 for Olympic gold ahead of Australian Mitch Larkin, 1:53.96, and a young Rylov, on a then European record of 1:53.97.
Comparisons:
26:88; 54.96 (28.08) 1:24.02 (29.06) 1:53.40 (29.38) – Rylov 2019 World title
26.37; 54.50 (28.13) 1:23.78 (29.28) 1:53.61 (29.83) – Rylov 2017 World title
27.10; 55.56 (28.46) 1:24.53 (28.97) 1:53.62 (29.09) – Ryan Murphy, Olympic gold, 2016
It might be argued that the Tokyo 200m backstroke is in for a drop in winning time, given the plateau of the past decade, the Beijing title gone to Ryan Lochte ahead of defender and USA teammate Aaron Peirsol in 1:53.94 to 1:54.33 (Peirsol scorched what remains the world record with a 1:51.92 at Rome 2009 World titles a year later), the London 2012 crown won in 1:53.41 by Tyler Clary and the Rio gold to Murphy in 1:53.62.
The pressure has been building and while a sub-1:52 is in the air, a sub-1:51 in textile seems a stretch yet. Time will tell.
Read that list of Americans above and add a huge tradition to the pile: Since the 200m backstroke rejoined the Olympic program in 1964 (after it was first held as a one-off for six decades in 1900), Americans account for 10 of the 15 Olympic titles, and one of those belongs to Spain's 1992 hero Martin Lopez Zubero, who grew up in and has spent his life in the United States, first as a swimmer, then, for many years, as a coach. Whoever shows up for the Stars and Stripes in Tokyo after June trials will stand on the shoulders of giants. There's an equilibrium of motives: to defend and to topple. No predictions beyond this: it's likely to be a tight-fought thriller.
There were no others in the league of Evgeny Rylov this day, nor inside Tokyo cut, the podium completed by Grigory Tarasevich in 1:57.54, and Alexey Tkachev, on 1:58.36.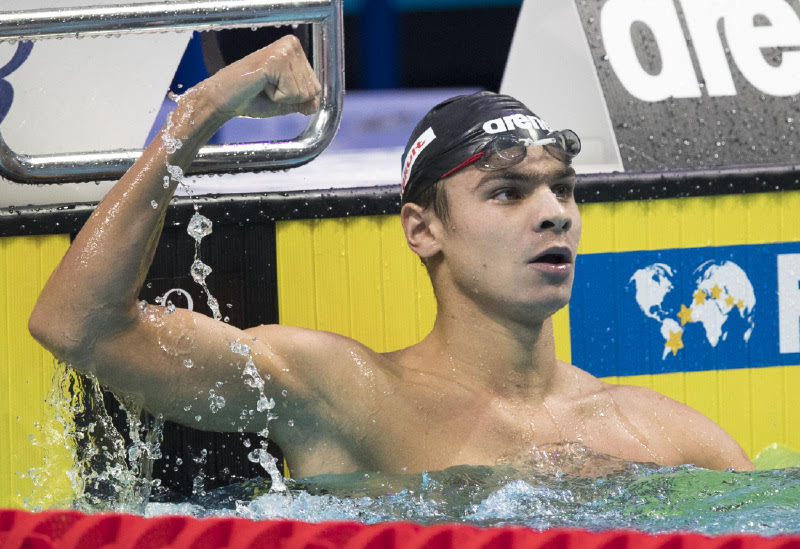 All-time Top 3 all suits:
1:51.92 Peirsol, Aaron, USA WR
1:52.51 Irie, Ryosuke, JPN
1:52.96 Lochte, Ryan, USA
All-time Top 10 in Textile
1:52.96 Lochte, Ryan, USA
1:53.17 Larkin, Mitchell, AUS
1:53.23 Evgeny Rylov, RUS
1:53.26 Irie, Ryosuke, JPN
1:53.41 Clary, Tyler, USA
1:53.57 Murphy, Ryan, USA
1:53.99 Xu, Jiayu, CHN
1:54.23 Hagino, Kosuke, JPN
1:54.24 Kawecki, Radoslaw, POL
1:54.44 Peirsol, Aaron, USA
Larkin and Lochte will race at their national trials next week and in June, respectively, with defending Olympic champion Ryan Murphy the hot favourite for the top U.S. slot with a series of consistently solid swims season after season.
Andrey Zhilkin The First Russian Inside 1:58 For Record-Setting 200IM Gold
Last year, it looked like Russia has a teenage medley superstar in waiting when Ilya Borodin set the national 200m record at 1:58.00. He looked like the 2003-born boy to get the Russian crew inside 1:58.
That happened today – but not for Borodin.
Andrey Zhilkin, 26, took the crown in a Russian-record 1:57.50 (25.00; 54.74 – 29.74 – 1:29.01 – 34.27 – 1:57.50 – 28.49), his pace beating Borodin's on every stroke barring the 0.03sec deficit to his challenger on backstroke.
Borodin will get another crack at his potential, a 1:59.35 inside the time he needed for a ticket to Tokyo. The bronze went to Daniel Pasynkov in 2:01.18.
No Tokyo 200m For Efimova
In the first final of the evening in Kazan, the result suggested that there will be no Olympic 200m breaststroke for for Yulia Efimova* this time round. She finished third, on 2:24.16, the title gone in 2:21.63 to Yevgeniya Chikunova ahead of a 2:22.76 from Mariya Temnikova.
In the last solo final of the day, Maria Kameneva clocked 53.56 for the 100m freestyle title, the time inside the Tokyo cut. The likely 4x100m freestyle berths were filled by Arina Sukova, 54.41, Elizaveta Klevanovich, 54.64, and Daria S. Ustinova, on 54.71.