Tomoru Honda Revs Past Daiya Seto For 1:54.88 Ticket To Tokyo Games 200 'Fly Battle; Medley Ace In The Big Race Too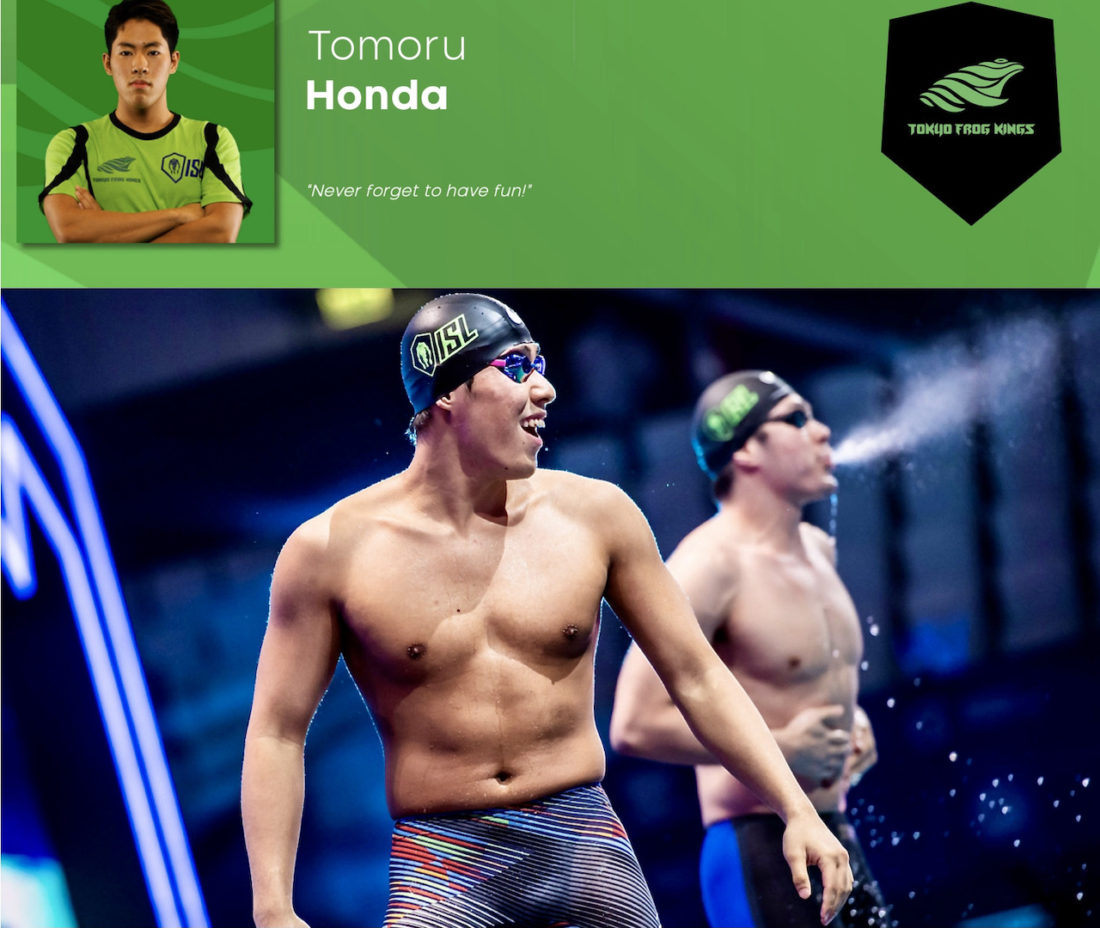 Tomoru Honda replaced Daiya Seto on the Tokyo Frog Kings squad last year and joined the pro-swimming International Swimming League (ISL) party with a mantra – "Never forget to have fun!" – he lived up to today when defeating his better-known rival 1:54.88 to 1:55.20 in the 200m butterfly at the Japan Open Championships in Tokyo.
The clue to a battle that stamped home-Tokyo Olympic tickets for both men was the line in in Honda's ISL profile that reads "Specialization: racer characterization – Strong finisher". How true.
Seto, who handled a personal stumble with maturity and immaturity last year, is a triple World 400m medley champion and was double medley champions at the Gwangju 2019 World titles. He's one of the toughest fast fish in the Olympic pool. And yet there was Honda, 20 this year, chasing him down from a 0.58sec deficit at the last turn and defeating Seto by 0.32sec by the close of business, courtesy of a homecoming gap in splits of 30.00 for the champion and 30.90 for the former champion.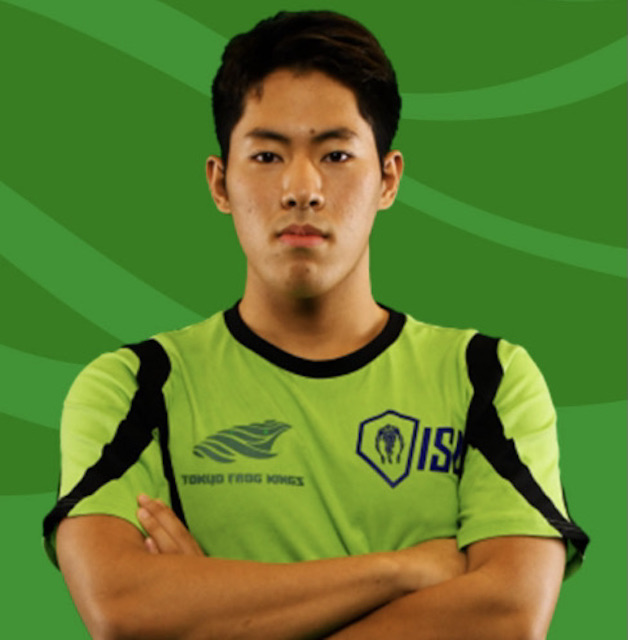 Said Honda, through Kyodo:
"I'm really pleased. I knew my strength was in the final 50 meters, and I wanted to win, whatever it took. A time slower than (1 minute and) 55 seconds wouldn't even get me a podium finish at the Olympics, so I'll aim to go below 53."

Tomoru Honda
Just so, Mr. Honda. Seto entered the fray in Tokyo today with the luxury of having been preselected for the 200 and 400m medley courtesy of his wins in Gwangju and could afford to be racing this week without reaching for his peak form: he has a best 200 'fly of 1:52.53, the Asian record and third all-time behind the big two, Kristóf Milák and the Olympic GOAT, Michael Phelps. 
Tomoru Honda's 2020 best in a disrupted Covid season was 1:55.76, while Honda started the year on 1:55.80 at the Kosuke Kitajima Cup back in January. In semi finals yesterday, he rattled his own personal best in 1:55.32, 0.01sec shy of his 2019 career high of 1:55.31 at World Juniors in 2019.
Today, he became the 39th all-time member of the sub-1:55 club, all-suits, and 32nd member in textile.
The ebb and flow on the way to victory for Tomoru Honda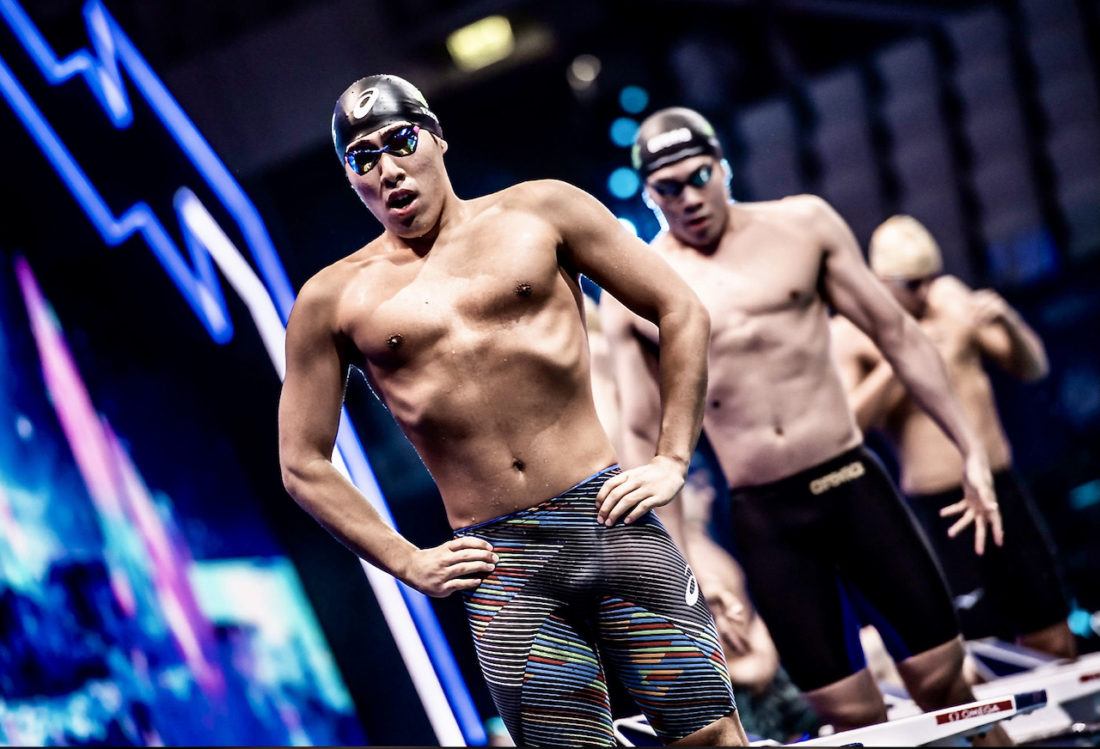 25.59 54.89 1:24.88 1:54.88 Tomoru Honda
25.29 54.59 1:24.30 1:55.20 Daiya Seto
26.12 56.07 1:26.41 1:55.82 Teppei Morimoto
25.54 55.10 1:25.43 1:55.86 Takumi Terada
26.01 55.47 1:25.65 1:56.12 Não Horomura
Fast finishes are relative, of course – and 29.16 is the standard for last-length sizzling speed in a world with Milák as pace-setter. This is the kind of speed the Japanese challengers will be up against at the Olympics:
24.37; 52.73 (28.36) 1:21.49 (28.76) 1:51.40 (29.91) Kristóf Milak Budapest 2021
24.66; 52.88 (28.22) 1:21.57 (28.69) 1:50.73 (29.16) Kristóf Milak 2019 World record and title
24.76; 52.88 (28.12) 1:21.93 (29.05) 1:51.51 (29.58) Michael Phelps 2009 World record and title
For 26-year-old four-time World champion Daiya Seto, who finished fifth in the 200m butterfly at Rio 2016, the race meant a third solo swim at the Tokyo Games, for the champion ahead of him an Olympic debut.
In other action today, Yui Ohashi booked her place in her second Olympic event after finishing second in a 200m medley final that produced three 2:09s: Miho Teramura was champion on 2:09.55, Ohashi on 2:09.67, the bronze to Rika Omoto in 2:09.85.

Chihiro Igarashi won the women's 200 freestyle in 1:57.47 and sealed her place in the 4×200 relay. Next candidates in line with respective efforts of 1:58.37, 1:58.86 and 1:59.18: Rio Shirai, Aoi Masuda and Nagisa Ikemoto.
The women's 1500m freestyle was won by Yukimi Moriyama in 16:28.25. That time does not make the Tokyo Olympic cut set by the Japanese swim federation but does raise an interesting aspect of Olympic selection to host-nation teams: Moriyama may not be deemed fast enough for inclusion in the Japanese Olympic swim team but Japan has a right to place a team in water polo, men and women, and other events across the Games even if those teams would not qualify on any other grounds than "host-nation status and allowance".
If the hosts are taking up their right to place teams in tournament sport they would not be involved in were it not for "host" status, what is the argument for keeping Moriyama out when she has sums inside the FINA A time required to race at what for her is a home Games and lifetime opportunity?