Evgeny Rylov Strikes Back At Kliment Kolesnikov With 52.12 Russian Record, Both Men Inside Previous High Bar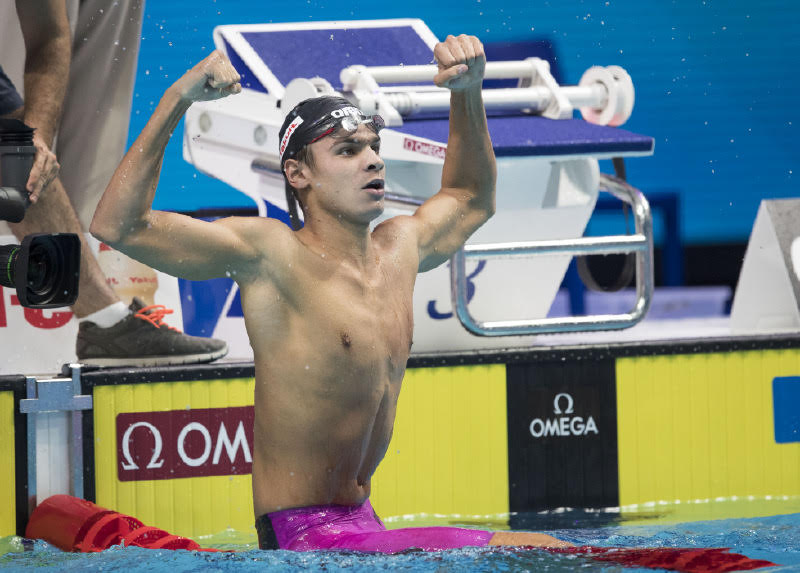 Evgeny Rylov struck back at Kliment Kolesnikov with a 52.12 national record in the 100m backstroke at Russian Championships in Kazan today, the challenger also inside the previous standard, on 52.24 in a battle that lived up to its billing.
The 52.11 European record of Frenchman Camille Lacourt from 2010 lives to fight another day, even though Rylov has swum a 51.97. Read on to find out why.
The pressure on the 52sec mark was promised by Kolesnikov when he matched Rylov's Russian record on 52.44 in heats and then lowered the standard to 52.42 in the semi-finals yesterday. Rylov was biding his time, up above 53 and just inside 53 in the rounds.
Today, there was no denying the World 200m champion who claimed silver in the 100m at the 2019 World Championships in Gwangju, the last time the world of fast swimmers gathered for a fight in peak form.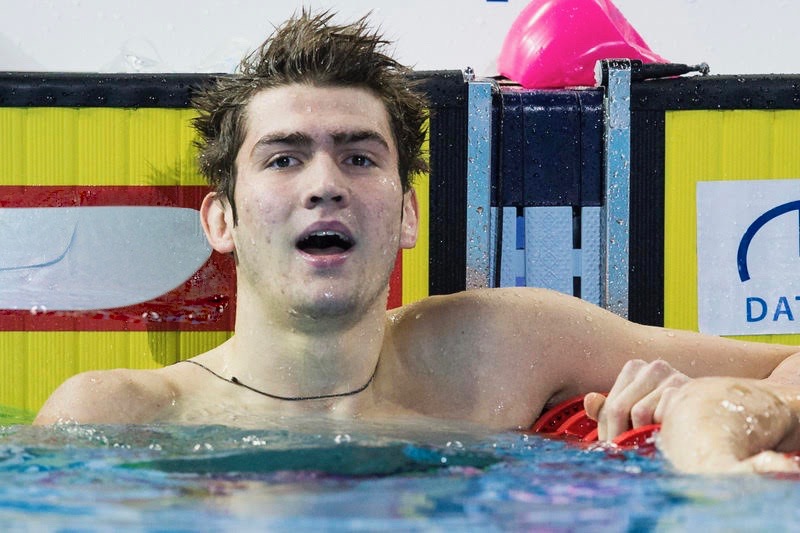 If Kolesnikov was to win, he had to have a clear edge on the 200m man in the next lane but at the turn it was Evgeny Rylov who had the edge, 25.43 to 25.45. The homecoming stroke-for-stroke bout produced speed of 26.69 to 26.79 from the rivals, Rylov the champion anew, Kolesnikov the challenger who lives to fight another day, both men on their wato the Tokyo Olympic Games as "neutrals". The bronze went to a third man inside Tokyo target time, Grigory Tarasevich, on 52.93.
Evgeny Rylov has been faster, on 51.97 in fact – which is 4th all-time fastest, compared to his 52.12 of today being fifth all-time fastest if the 51.97 can't count, which it can't. The Russian record was listed as 52.44 at the start of the Championships. That was also a European record but is not the fastest time ever by a Russian nor a European.
Why Evgeny Rylov 51.97 Doesn't Count
Evgeny Rylov, the World 200m champion who also took silver in the 100m at the Gwangju 2019 global gathering, holds the fastest Russian time ever at 51.97, which he clocked leading Russia's 4x100m mixed medley relay to fourth in Gwangju.
The rule on mixed relays, in which Rylov clocked 51.97, is that no times can count for World records. However, domestic bylaws allow such times to be counted as National records. It appears that Russia follows the FINA rule on world records (there because genders cannot race in the same water in solo events): assuming the start lists in Kazan mirror the Russian record of records, then Kolesnikov today matched and then broke the standard, on 52.44 and 52.42 but did not race the swiftest 100m time ever by a Russian man.
The day is yet to come, for reasons of Mixed relay and the result in Kazan this day, when Russia joins the United States in the club of nations with two swimmers inside 52sec over 100m backstroke, Olympic champion Ryan Murphy the World record holder on 51.85, Aaron Peirsol, the Olympic champion of 2004 and 2008 on 51.94 from his day. Rylov's best of 51.97 is all-time No4, regardless of whether it is a record or not, with China's Xu Jiuyu, World champion, on 51.86 at all-time No2.
Martin Malyutin leads Four Inside 1:46 In 200m Final
The best of the rest of the action came from Martin Malyutin and those who followed him in line for Olympic 4x200m freestyle battle.
Malyutin stopped the clock at 1:45.18 for the 200m crown, Ivan Giryov close on 1:45.68, Alexander Shchogolev completing a sub-1:46 podium in 1:45.82, just ahead of Alexander Krasnykh, who made it a relay-load of sub-1:46s on 1:45.88.
Then came the fast back-up: Daniel Shatalov and and Mikhail Dovgalyuk, on 1:46.33 and 1:46.38 respectively.
Malyutin shared bronze with Britain's Duncan Scott at World Championships in 2019 after two finals steeped in controversy surrounding Sun Yang*.
Meanwhile, Russian swimmers will be able to compete in Tokyo but they will not be representing Russia nor able to wave the Russia flag, as a result of a World Anti-Doping Agency (WADA) and IOC ban on Russia as a result of the ongoing doping scandal that has engulfed Russian sport for the past seven years. WADA imposed a four-year ban, the Court of Arbitration for Sport (CAS) reduced that to two years, leading to WADA expressing its disappointment. 
The women's 100m backstroke title went to Maria Kameneva in 59.19 ahead of Anastasia Fesikova (nee Zueva), on 59.51 today at 30 years of age and still the Russian record holder from the last season of shiny suits, her 2009 standard set at 58.18. The top two were both inside the qualifying time for Tokyo set by the Russian Swimming Federation. The bronze in Kazan went to Daria Vaskina in 1:00.71.
In the 100m breaststroke, Evgeniya Chikunova, 16, ended the Russian nationals victory reign of Yulia Efimova* in 1:06.06 to 1:06.22 as the first five women home got inside 1:07. Tatiana Belonoff took bronze in 1:06.76, fending off efforts of 1:06.84 and 1:06.98 from Maria Temnikova and Nika Godun.