Swim England Introduces Open Category In New Transgender & "Non-Binary" Competition Policy: Women = Female Only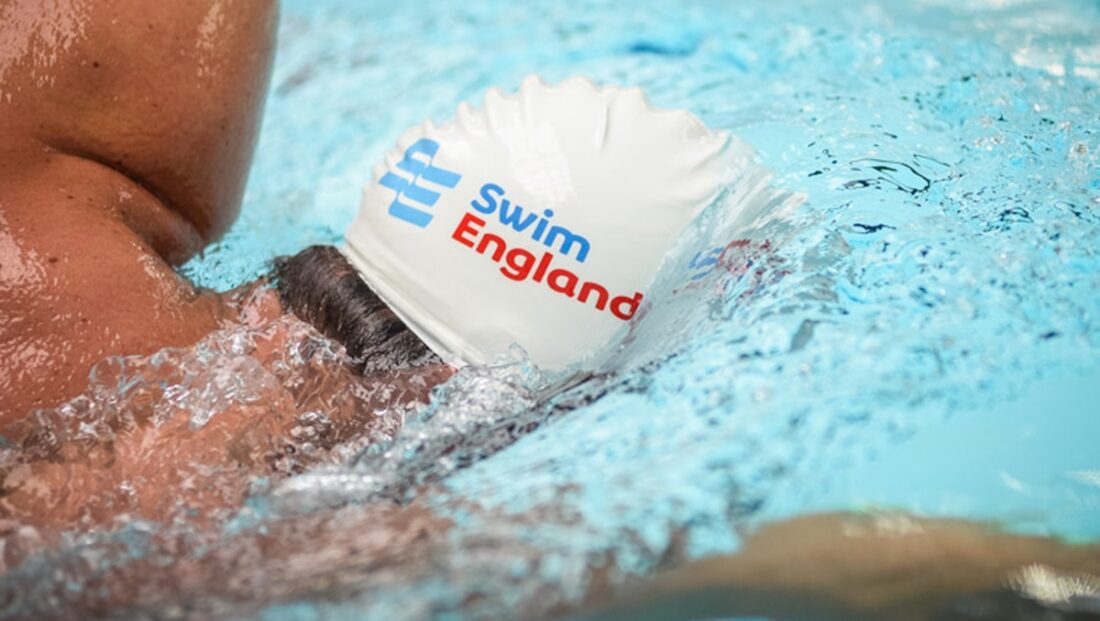 Swim England has announced the creation of an Open category for all aquatics athletes born male, trans or non-binary as part of an updated inclusion policy. The women's category is now Female and only for "athletes with a birth sex of female".
The move comes nine months after World Aquatics ring-fenced the women's category for females only by ruling ineligible any athlete who has lived through male puberty. World Athletics opted for the same solution in its updated policy released last month.
The Safety and Fair Play boxes ticked in a vote at Congress in Budapest last June, World Aquatics is due to release details of an "Open" category in July on the cusp of the World Championships in Fukuoka after a working group was formed to consider the best model of ensuring inclusion and a place for all in aquatic sports.
Swim England has pipped the global regulator to the post when it comes to a definitive policy but that will not kick in until September, by which time World Aquatics aims to have its version of Open in the rule book.
The World Aquatics decision applies to all who make it to international competition through domestic development programs at community, club and elite levels. One of the aims of Swim England, among others, is to ensure that safety, fair play and inclusion hold hands with making aquatics accessible to anyone who wishes to participate.
The new policy has nuances of different application in different sports at different stages of development (see below for link to full policy in each sport) .
Diving is the place where we find capitulation to males who wish to compete with females. Although the Talent Games pathway insists on the new categorisation being observed, some licensed competition will allow transgirls into female competition on grounds that there are no safety issues, Swim England notes.
Beyond the view of some that such a decision is illogical and out of step with the rest of the policy, it does set some young athletes up for disappointment should they wish to continue to compete in the female category at higher levels, in elite competition, later in life: at some point, biological males who have competed among females will be told they must switch to the "Open" category.
Fair Play For Women raise the issue when they ask why diving policy should be different. "Only the Talent Games, which drive selection, will be Female and Open. All the rest will be self-ID. It's hard to see a rationale for this, other than the influence of high-profile male divers. Tough luck for female divers."
Sharron Davies, the Olympic medallist and Commonwealth champion of the 1970s and 1980s who has since been an expert commentator for the BBC, campaigned for World Aquatics to adopt an Open category and preserve the women's category for natal females, in line with rules on Fair Play and sex-based categorisation and equality. A leading voice in the movement to save women's sport and co-author of Unfair Play (with this author, out in June), she tells SOS: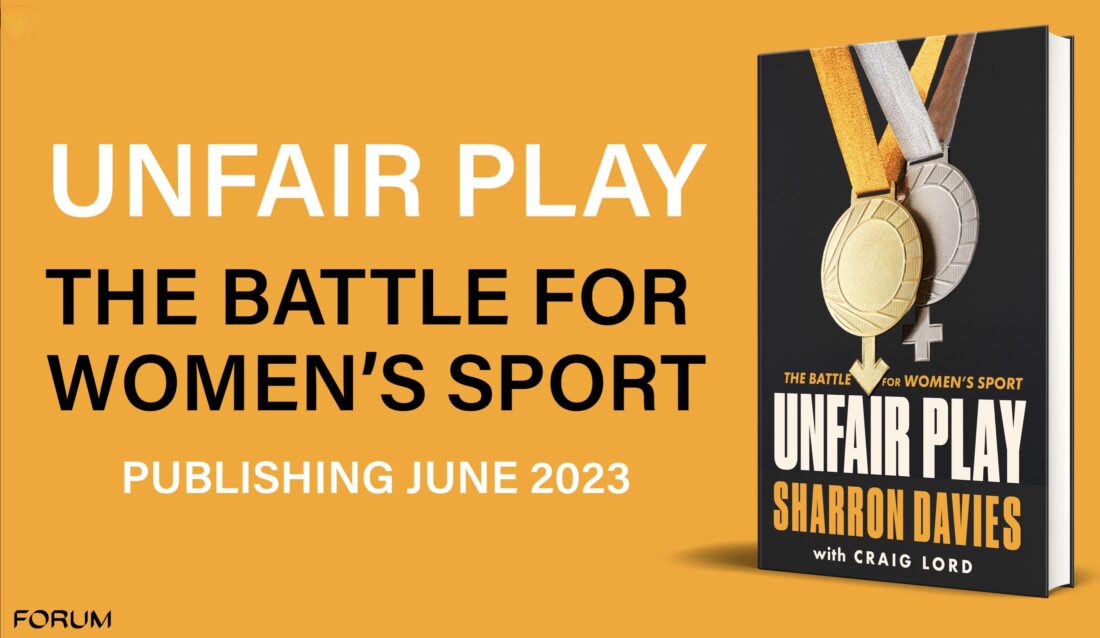 "It's essential for female athletes at all levels, from the school and community and club programs where all elite athletes come from, to have the same opportunities as male athletes. Sport's categories in aquatics sports and many others are sex-based for very good reason. Sex matters in sport. We have to have safety first, then fair play, and when those two essentials are guaranteed, then we have to find models to ensure inclusion. There's always been a place for everyone in sport and everyone is welcome. That's why sport has a lot of categories: everyone gets to take part in an appropriate category that delivers safe and fair play."

Sharron Davies. Photo: Unfair Play, to be published by Swift Press in June
The Swim England statement On the Open Category:
It is the first time the policy has been revised since 2015 and has been introduced in a bid to create a 'fully-inclusive, non-discriminatory competitive environment'.
All of Swim England's disciplines – swimming, artistic swimming, diving and water polo – will see a new 'open' category introduced, which will be for athletes with a birth sex of male, trans or non-binary competitors.
Only athletes who have declared a birth sex of female will compete in the 'female' category.
This will apply for all licensed events, where times are submitted to official rankings or talent pathway competitions.
Swim England commissioned an independent consultant to gather the views of more than 2,000 of its members, stakeholders and advocacy groups before drawing up the updated policy.
Opportunities and enjoyment
It will come into effect on 1 September 2023.
Mike Hawkes, Swim England head of diversity and inclusion, said the changes had been introduced in a bid to ensure the competitive integrity of talent pathways is maintained, whilst also providing a competitive offer for transgender members.
He said: "Transgender competition within sport is an emotive subject.
"However, we believe we have created an inclusive competitive environment that will provide opportunities and enjoyment for everyone entering Swim England events.
"As a result of the strength of feeling displayed via our independent consultation, we recognise that fair competition is considered the backbone of our aquatic sports and therefore must be prioritised.
"This is a policy that will allow for inclusion up to the highest level possible, at which point competitive integrity across our events and talent pathways takes priority.
Considering each sport
"We think that we've been creative and we're confident we've really taken into account the considerations of each individual sport.
"Those that participate in aquatics recreationally should be able to do so, in a fully-inclusive environment, free from discrimination.
"In order to achieve this, we will continue to support operators to provide a varied pool programme, catering for the many demographics found in our communities across England."
The updated policy applies to Swim England competitions only, including those organised by its member regions, counties, clubs and affiliated organisations.
It will integrate with policies published by British Swimming, LEN and World Aquatics but, after taking into account feedback that it should not be applied in a blanket fashion from grassroots to elite level, it is not identical.
To view the transgender and non-binary competition policy for each discipline, download a range of resources and view a list of frequently asked questions, please click here.