Freya Anderson Breaks The Dam With Debut 1:55 200 Free A Surge Shy Of British Record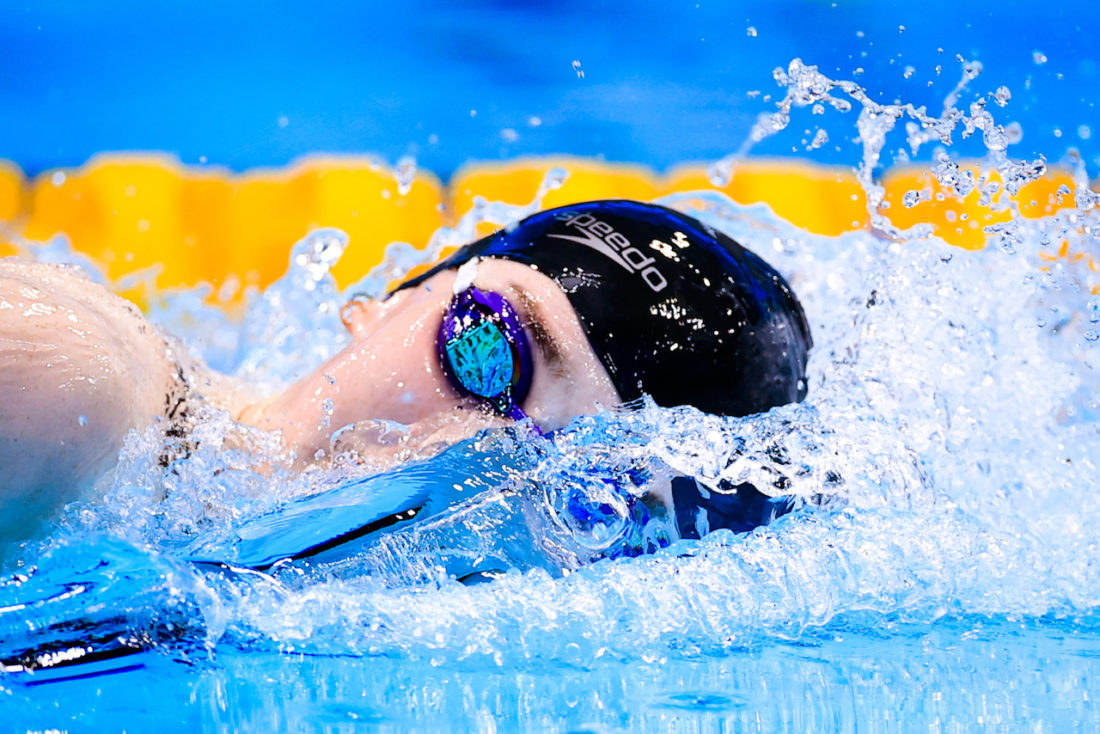 Freya Anderson delivered a dominant 1:55.89 victory in the 200m freestyle on the opening night of the British Championships at Ponds Forge in Sheffield.
Just 0.35sec shy of the British record held by Joanne Jackson since the last season of shiny suits in 2009, Anderson missed the British textile best held by Siobhan-Marie O'Connor by only 0.07sec and the automatic cut for World Championships this July by 0.03sec as she raced inside 1:56 for the first time in her career.
Out in 27.61, she trailed Olympic medley finalist Abbie Wood by 0.09 at the first turn before taking the edge, 57.03 to 57.32, at the half-way mark. The third length was decisive, Anderson turning for home on 1:26.72, Wood on 1:27.45 and Lucy Hope in the fight on 1:27.80. 
Coached by Dave McNulty at Bath Performance Centre, Anderson pressed on for the win Wood second on 1:57.21, Hope third in 1:58.02, with another Britain teammate of 2022, Medi Harris, on 1:58.59, completing the top four most eligible for relay action at World titles July in Fukuoka when selectors name their picks based on the competitive criteria that has become part and parcel of the way British Swimming's squads are chosen. 
Anderson had timed in at 1:56-plus eight times between 2020 and 2022, her best a 1:56.05 clocked in the World-Championship final in Budapest last June. The dam has now broken and the six-times medal winner at European titles last August in Rome has her sights set on the Paris 2024 Olympic Games three years after an Olympic debut in Tokyo from which she emerged with a gold medal as a member of the Britain mixed medley relay crew.
Anderson emerged to tell reporters in Sheffield: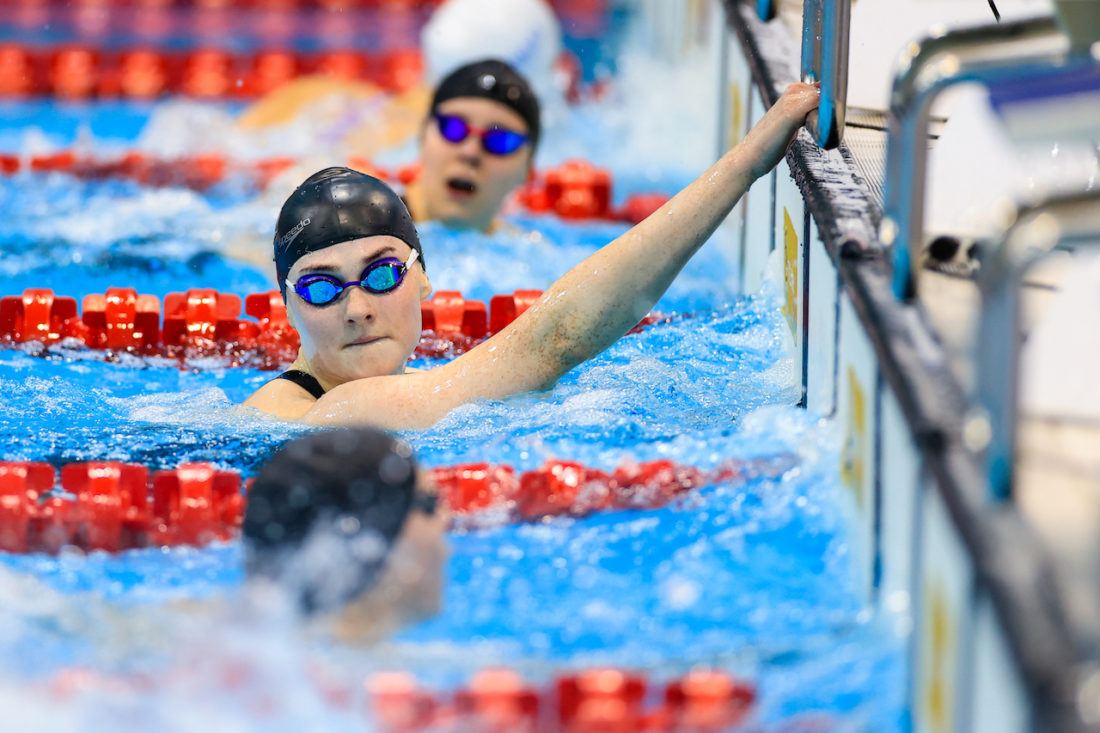 "It felt really good, I think it's the first time I can say I've done a full block of training so it's nice to see it's paying off. Everything clicked so hopefully I can get back training and get that time further down. I've not really been pleased with a swim for quite a while so it's good to finally get under that 1:56 and it's great to see the depth of the girls as well. I'm just buzzing, it's a nice feeling."

Freya Anderson. Photo courtesy of British Swimming
The highlights of day 1 unfolded in the women's finals, with two more of those who made an impact in their first summer of multiple international senior championships last year.
Freya Colbert, of Loughborough PC, and Katie Shanahan, of the University of Stirling, pressed each other to respective personal bests of 4:35.50 and 4:36.74 in the 400m medley. Third place went Leah Schlosshan in 4:46.60.
Shanahan set the pace to the 200m mark, after which Colbert took over. The ebb and flow:
1:03.31; 2:12.28; 3:31.15; 4:35.50 Colbert
1:02.54; 2:11.31; 3:32.12; 4:36.74 Shanahan
In other action in Sheffield, there were wins for Edinburgh Uni's Kara Hanlon, on 30.50 in the 50m breaststroke after title favourite Imogen Clark was disqualified. Clark stopped the clock in 30.09, just shy of the British Record of 30.02, before spotting the DQ next to her name.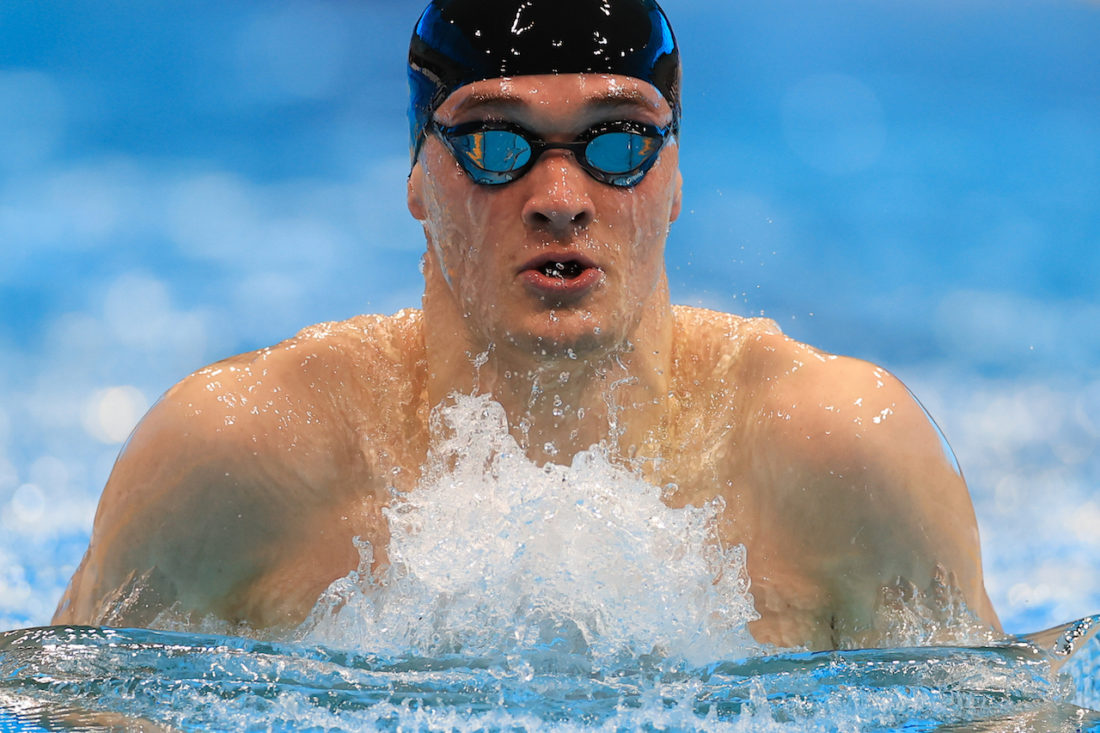 In men's finals the 50m backstroke title went to Birmingham's Oliver Morgan in 24.84 and Luke Turley took the 400m free ahead of Olympian and Bath PC teammate Kieran Bird 3:48.31 to 3:48.61, with Charlie Hutchison completing the podium in 3:52.41.
The session came to a close with Commonwealth 100m champion and European 200m champion of 2022 James Wilby, of Loughborough PC, taking the 100m breaststroke in 59.94, 0.09sec ahead of training partner Gregory Butler, with Edinburgh's Archie Goodburn third in 1:00.20.
The race went without Olympic champion Adam Peaty, who withdrew from nationals last week citing his recovery process after struggling with motivation and mental-health issues.