South African Sports Stars Line Up To Launch & Support Athletes Against Child Abuse Wing Of WMACA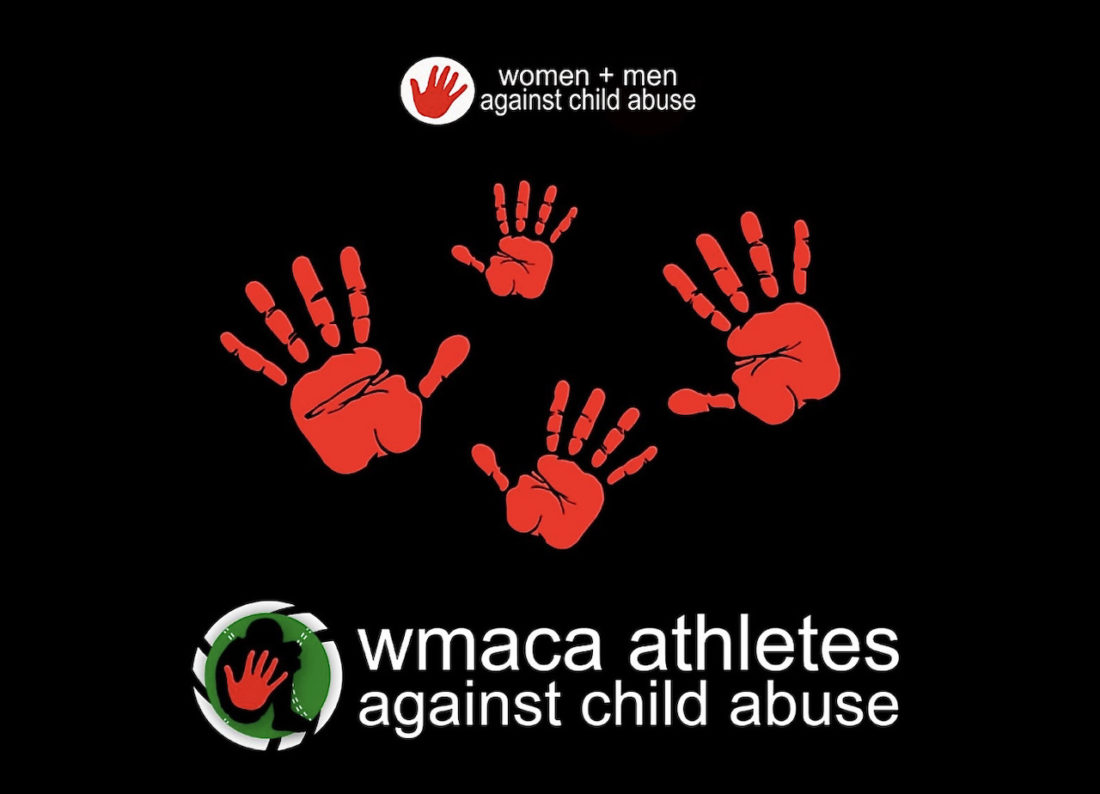 South African sportsman and women today pledged their support for a new division of Women and Men Against Child Abuse that attaches – Athletes Against Child Abuse – to the organisations acronym, WMACA.
Women and Men Against Child Abuse – Athletes Against Child Abuse (WMACA AACA) was launched this morning in Johannesburg. A first of its kind in South Africa, the new wing of the established WMACA offers safeguarding, monitoring and advocacy that insists on accountability for the children of South Africa who have been or may be impacted by abuse in sport.
The WMACA AACA video explains the backdrop, one that includes ongoing police investigations into allegations brought to light by The Guardian newspaper and this author last year before Swimming South African acknowledged inquiries into swimming coaches in the wake of further allegations of abuse surfacing in the South African Sunday Times.
Former swimmer Debbie Wade spoke out about her experience, now under the scrutiny of the South African prosecution service, in an emotional statement to the media last November.
The new WMACA division – Athletes Against Child Abuse – stems from work the organisation conducted towards the conviction of Bob Hewitt, the former professional tennis player, Grand Slam title holder and subsequently coach, work carried out in other historical cases of sexual abuse, the Parktown boys' sexual abuse and rape case involving water polo coach Collan Rex, and the ongoing Bryanston High School sexual abuse case of netball coach Aleshan Moodley.
WMACA noted that all those cases and others "have shown the challenges encountered by victims, prompting the establishment of this initiative to commit to making sport safe for children."
Today in South Africa, WMACA Athletes Against Child Abuse gathered together leading voice sin South African sport to support the campaign to make sport a safe place and rid the realm of abusers.
The panel today included Simphiwe Dludlu (Soccer), Olivia Jasriel (Survivor of abuse in Sport) , Miranda Jordan (WMACA – Founder), Luke Lamprecht (WMACA – Advocacy) and Babalwa Latsha (Rugby).
Also attending the event were Corne Krige (Former Springbok Captain Rugby), Kalusha Bwalya (Former Zambian International footballer), Kgothatso Montjane (Tennis), Gert Strydom (Professional Boxing coach), Tebogo Moloi (Soccer), Cara Frew (Equestrian), Sipho Ngwenya (Boxing), Barend van Graan (Former CEO Blue Bulls), Neils Momberg (Cricket) and Lwandile Simelane (the South African Olympic Committee's Gender Commission Chairperson) and Ria Ledwaba (Vice President of SAFA).
Further endorsements include video support from double Olympic breaststroke champion of 1996, Penny Heyns, who with other leading figures established SportsVoice last year with a view to raising awareness, spreading education and helping victims to come forward and report abuse.
And Tendai "Beast" Mtawarira, of South African Rugby fame: