Penny Heyns & Peers Urge Abuse Victims & Survivors To Turn To SportsVoice Safeguarding Initiative As SSA Confirms Inquiry Into Two Swim Coaches Under Police Investigation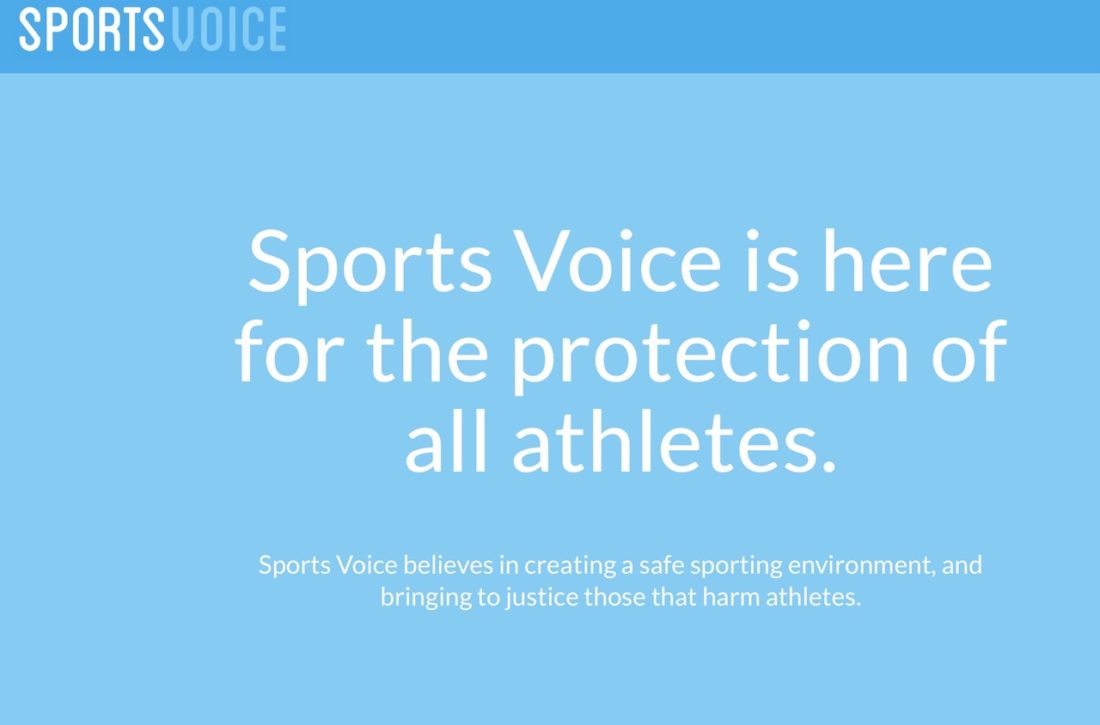 South African double Olympic swimming champion Penny Heyns and peers from several other sports have urged victims and survivors of abuse, sexual or other forms, in the sports realm to get in touch with the team at their new initiative SportsVoice and report their experience in confidence.
The new SportsVoice team is speaking out in the wake of a story penned by this author and published exclusively by The Guardian yesterday looking at the efforts of a South African child protection agency to get sports officials to follow the law and due process when abuse is reported to them.
Following the Guardians report, Swimming South Africa (SSA) said today that two coaches accused of sexual abuse and harassment were to face disciplinary action.
The cases, both the subject of official police investigations, are known to be unrelated and the names of both coaches known to the federation and others but not yet placed in the public domain for legal reasons.
The SAA issued the following brief statement:
"SSA is conducting its own investigation to ascertain if members are in breach of the organisation's policies and code of conduct. Until such time the investigation is concluded' no further public comment will be made."

SSA
Organisers of the new safeguarding initiative note today:
"SportsVoice is currently working on initiatives to improve the environment for reporting abuse in South African sport – including the development and use of the soon to be launched SportsVoice app which is a comprehensive reporting, monitoring and education system. We strongly urge any individual who has endured abuse in sport to visit the SportsVoice website for further guidance www.sportsvoice.org or contact the organisation in confidence through this email: help@sportsvoice.org '. SportsVoice has a network of organisations who specialise in various forms of abuse and will act as facilitators to assist the survivors to get the right assistance and support needed to bring justice and healing."

SportsVoice
Why SportsVoice Is Needed
The Women and Men Against Child Abuse (WMACA) in South Africa and its advocacy manager, Luke Lamprecht, have launched legal action designed to force swimming executives in the country to hand over to state authorities an independent investigator's report into allegations of historic sexual abuse involving minors.
A police inquiry was triggered late last month when WMACA opened dockets – official documents in which a record is kept of a reported crime and the investigation conducted into that alleged crime – on Alan Fritz, the president of Swimming South Africa, and fellow board member Ron Andrews, following claims that they failed to draw the allegations to the relevant authorities' attention. You can read the response of Andrews in The Guardian. Fritz did not respond to any questions beyond saying that he could not confirm anything.
Without commenting on the merits of the case and the follow-up news in South Africa, Heyns, the 1996 Olympic 100 and 200m breaststroke champion and member of the global FINA Bureau as athlete representative, helped to establish SportsVoice (see foot of this article for details of the leadership team) of late through growing awareness that abuse needed tackling across a wide spectrum of sports.
SportsVoice is working with specialists in child protection and safeguarding education, psychology and coaching. Heyns told this author:
"We've seen momentum gathering since the Larry Nasser case in gymnastics in the United States and other high profile abuse cases ranging from Afghanistan's women soccer team to the unfortunate suicide of a South Korean Tri-athlete. There have been cases popping up everywhere and in some way we're sitting here at the southern tip of Africa thinking we're okay. I think this shows us we're not okay.
"I think anybody who thinks this is the only situation like this in our sport and specific to my code would be ignorant. These are toxic issues that affect society, so, of course that's going to spill over into sport. We owe it to the youth of today to give them a safe environment."
On the trail of knowledge and experience of handling abuse, historic and prevailing, Heyns and the SportsVoice team have approached a wide spectrum of organisations and experts. Among those is USA Swimming, Heyns keen to better understand its Safe Sports measures and tap into educational material built on the biggest abuse crisis in world swimming, one in which a "banned for life" list includes some 180 cases involving sexual offences, among them Olympic swimmers, head coaches and even an Olympic team director.
The SportsVoice Team
Dr Kirsten van Heerden is a former South African swimmer and now works as a Clinical Psychologist. She is one of only handful of people to have both represented her country as an athlete and hold a PhD in the area of Sport Psychology. Kirsten has worked with many Olympic and World Champion athletes and teams.
Penny Heyns is an Olympic legend. She won double gold at the 1996 Atlanta Games, is a 14 x world record holder and still the only person ever to hold world records in all three distances at the same time. She is now a business woman, international speaker and chairwoman of the FINA Athletes Committee.
Hayley Walker is a Master Trainer and board member at Protective Behaviours South Africa, and has extensive experience in creating child protection policies as well as working with children and adults to create a safer environment for children to reach their potential. She is also a committee member of Gauteng North Figure Skating.
Tracey Hemphill is a swim coach, registered Life Coach and founder of Swim Factory. She is an expert in the area of coach education and runs safeguarding training for Swimming South Africa.
Kathryn Kure is the current President of KZN Climbing and has extensive experience in the governance of Non-Profit Organisations in various sectors, including education, arts and culture, development and sport at both provincial and national level. She is passionate about collaborating with people and organizations to ensure the effective and efficient role out of programmes and interventions that benefit communities.