Debbie Wade, 51, Speaks Out About Sexual Abuse As A Child Swimmer In South Africa, Saying Through Tears: "The Only Reason I'm Emotional Today Is That At Last Somebody Is Listening"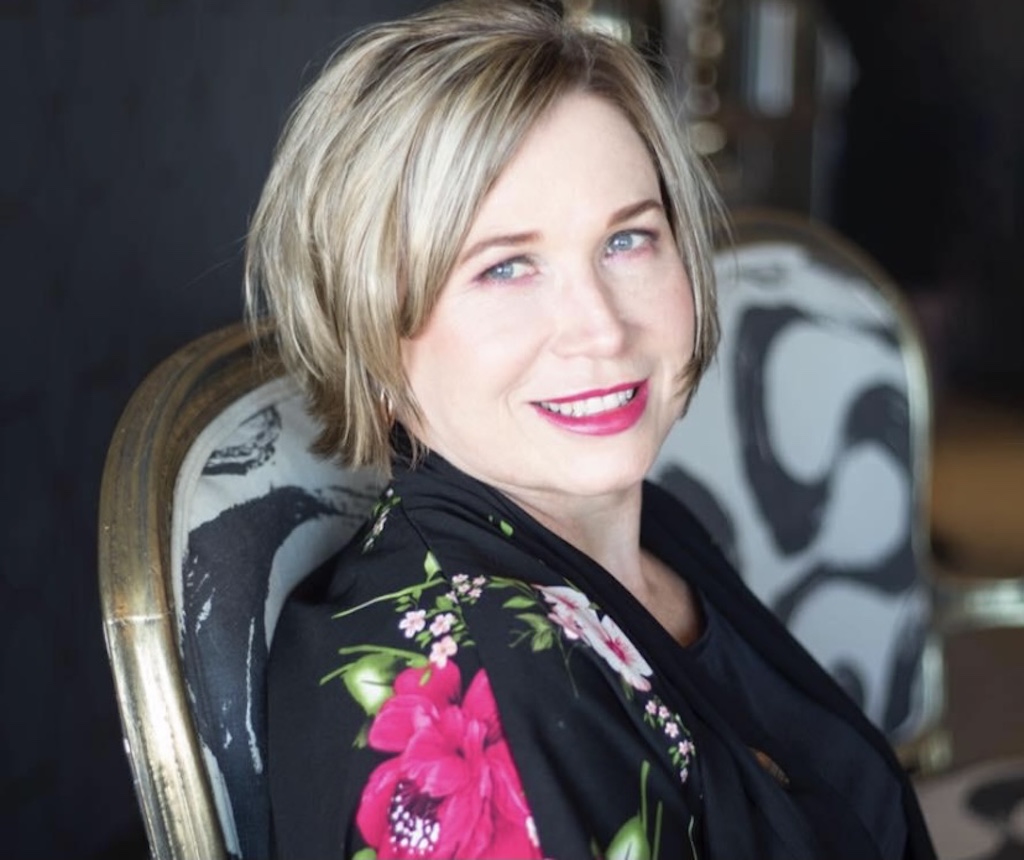 Debbie Wade' 51' fought back tears today as she spoke publicly for the first time about the sexual abuse she suffered as a child more than 40 years ago.
Her allegations form part of investigations into one of three swimming coaches understood to now be subject to police inquiry in South Africa, none of them connected.
Wade said that the abuse she recalled had consumed her life ever since. If sorrow and deep emotional hurt were a part of her experience, so, too, was anger, she said at a press conference in Johannesburg that highlighted the legal challenge being brought to swimming authorities in South Africa.
As my report in The Guardian, which broke the story of sexual abuse allegations in South African swimming, noted, Wade's claims were first reported almost 20 years ago.
South African Swimming has launched an inquiry and is understood to have discussed possible suspension of at least two of the three coaches. In turn, federation officials also faces scrutiny through legal action taken by a child protection agency working with Wade, who today said that she felt angry that her reporting of abuse had been ignored for almost two decades.
She was particularly angry that her motive in coming forward, to protect other girls from having to face the same, had not been acted upon by the swimming official she says she reported her allegations to.
Now, backed by the Women and Men Against Sexual Abuse (WMACA) protection agency, Debbie Wade wants her alleged abuser not only kept away from girls in the sport but jailed.
"The only reason I'm emotional today is that at last somebody is listening and somebody is hearing me'" she told the press conference in Johannesburg' organised by WMACA.
Wade spoke of her allegations at a press conference with South African media today and noted:
"This is not just about me … this is about the fact that I [had] to hear 24 years later [from 1979 to 2003] that this person continued to abuse other girls."
Debbie Wade said that the girls had not been believed by their parents, while her reporting of her own claims had fallen on deaf ears.
Debbie Wade Reported Alleged Abuse In 2003 & 2020
On July 18 this year, Wade met Swimming South Africa president Alan Fritz to report her abuse once more but by mid-October was frustrated at what she describes as "a lack of progress in handling the matter".
Today, she noted: "It is a nightmare to relive this' it is an absolute nightmare not be heard and to be silenced."
Fritz ordered an independent investigator to interview parties to the allegations before filing a report with recommendations for action.
Wade has not been given access to that report nor its recommendations, while, as The Guardian reported, WMACA and its Advocacy Manager Luke Lamprecht have filed dockets calling on SSA leaders to hand the report and other materials and knowledge of the allegations over to the police.
Back in 2003, Wade says that she wrote a letter to the man who, as a teenager himself, she says had abused her.
S.O.S. has seen a copy of the letter, in which Wade writes: "A child of 10 has no concept of their sexuality and is innocent. At that age I had no idea that what you were doing to me was rape … I felt too guilty and ashamed to talk to my parents and so carried it with me. Over the past 24 years I have realised that it was not my fault and that you took advantage of me and abused me for 6 years."
She also notes: "It is incomprehensible that you could have raped me and I know for a fact that you have molested other girls."
Debbie Wade is one of a number of women to have reported their abuse to the police in the past few weeks.
One of those women, who did not feel able to report to police in 2003 because of family related issues, told S.O.S: "When I was asked whether I would tell my story … back in 2002-2003, I ran it by my parents and that was the first time I'd told them. They broke down in tears and wanted to know why I hadn't told them before. The truth was that people just didn't speak about sex at all. There was no education; the whole thing was taboo in those days. I was really afraid to tell anyone what he did. I don't know if they would have believed me."
"My husband was supportive and 16 years ago he sent me to seek psychiatric help and that helped me a lot. Now I've become braver and I educate my kids to speak out."
The claims are now subject to police investigation. Lawyers representing one of the coaches under investigation told The Guardian that their client denies wrongdoing.
Alan Fritz has yet to answer any of the questions sent to him at his request.