Russia & Belarus Barred From European Aquatics Events "Until Further Notice" As Putin War On Ukraine Rages & Swim Coach Is Saved From Rubble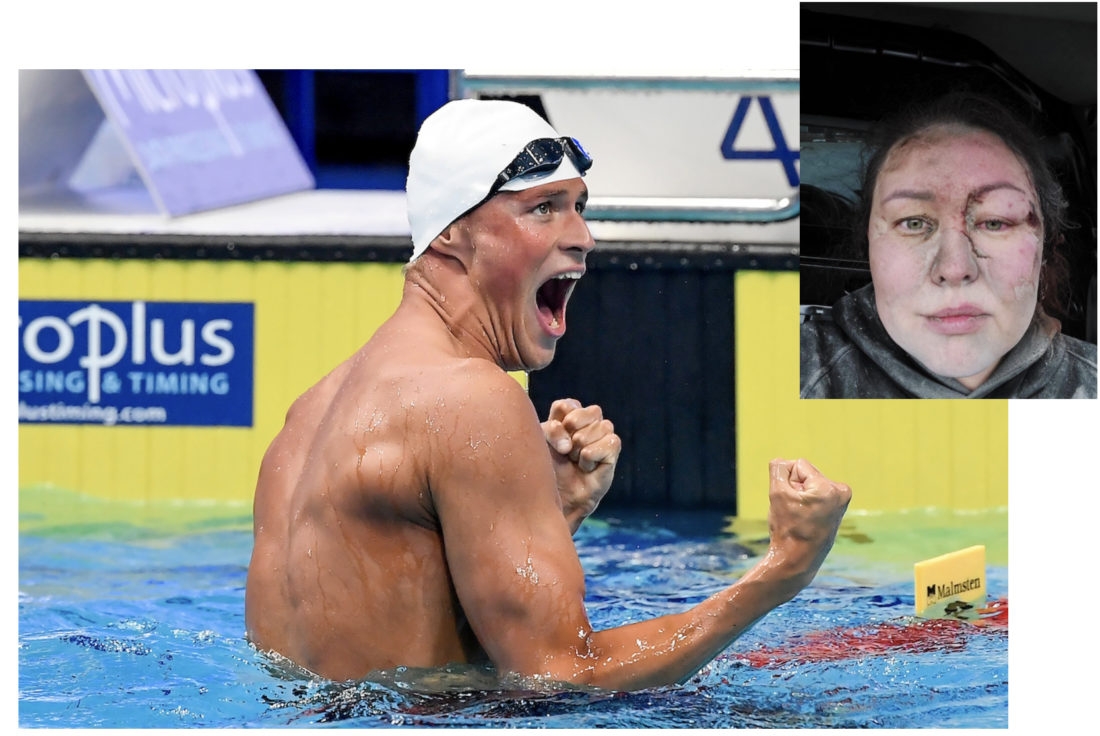 Russian and Belarussian athletes and officials have been barred from all European swimming and other aquatics events "until further notice" in response to the illegal war raging against Ukraine, Ukrainian athletes and coaches among the injured.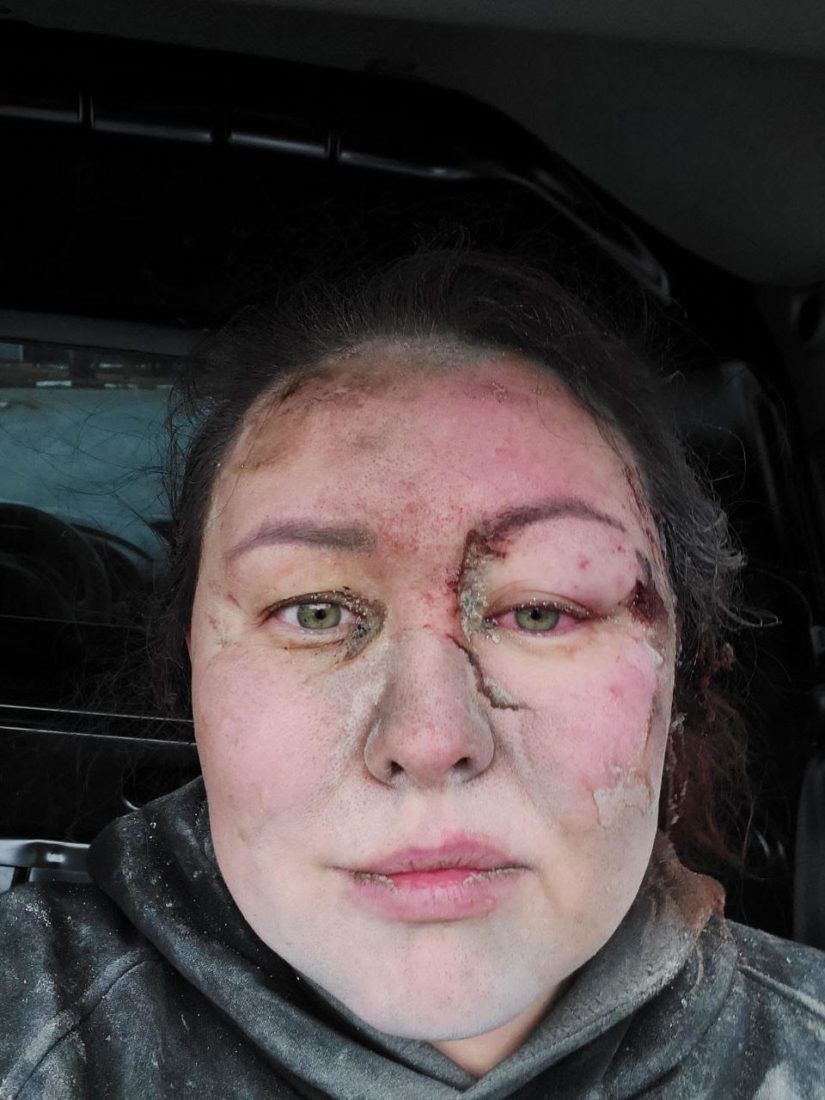 "…I worked as a volunteer serving food to soldiers and I continue to do so. I can't be on the sidelines, this is my country, where I plan to become Minister of Youth and Sports. I lay under the rubble for two hours and prayed to all the Gods, in all the languages ​​I know. I could not move and I cried, thinking that I would die buried alive, and I almost never cry."
Ayuna Morozova – her story below
The decision of the ruling Bureau of the European Swimming League, LEN, includes the showcase European Championships scheduled for Rome in August.
LEN's move goes beyond decisions taken so far by FINA, the global regulator that believes it has "no legal basis" to prevent Russians and Belorussians from taking part in competitions under a neutral flag, deprived of their anthem and other codes and markers that speak to their national identity.
The International Olympic Committee set the tone at the weekend when it recommended that International federations bar Russia and co-aggressor Belarus but stopped shy of insisting on a genuine whole-nation ban by suggesting authorities resolve any legal "dilemmas" by allowing athletes to compete without officially representing their country.
That stance has made something of a mockery of the notion of "whole-nation" suspension, a concept that Putin and others have objected to but shrugged off as meaningless as they watch Russians compete as Russian Olympic Committee athletes in sports kit making heavy use of the colours of their country. Under such arrangements, National Olympic Committee officials, many with strong links to Putin's regime, have continued to operate in Olympic-sports circles.
The neutral inclusion model ran out of steam at the Beijing 2022 Paralympic Winter Games this morning when the threat of mass boycott forced the International Paralympic Committee to perform a sharp u-turn and remove all Russians and Belarussians from the showcase event. Meanwhile, Formula 1 added to its sanctions on Russia by ripping up the contract for the St Petersburg Grand Prix.
A statement from LEN also noted that it has joined efforts with FINA and Croatia to help provide housing, food and training facilities for Ukraine Athletes. Similar offers have been made by the Czech Republic and Germany.
However, the Ukrainian Swimming Federation has noted that some of its athletes and coaches have been injured and many others cannot reach the border to leave Ukraine because of the presence of Russian forces that are "a threat to their lives". There is also an order in Ukraine that means men of 18 and over cannot leave the country and must stay and fight to defend their nation.
It is not yet known which athletes have been injured by Russian attacks, who may be trapped in Ukraine, the country of European 1500m freestyle champion Mykhaylo Romanchuk, and whether any of them will be able to leave to take up offers of training abroad. Romanchuk is known to be inside Ukraine as government officials discuss how the country's leading sportsmen and women might be brought to safety.
There is also this question: will any of those olde enough to stay and help defend their country want to leave as they see the images of their country as the Russian wrecking ball rolls through, killing civilians, many children among them, in the bloody process?
The Ukrainian Swimming Federation has issued images and news on coach and official Ayuna Morozova, who was trapped in rubble in the basement of a building for two hours after a Russian missile attack.
Morozova had been volunteering in the building when the bomb struck. director of SC Spartak Kharkiv and the Kharkiv regional department of the Ukrainian Swimming Federation, she was rescued when a fellow volunteer heard her cries for help. "I am alive, partly safe and very upset," Morozva wrote in an email to the Ukrainian Swimming Federation. She later write on Facebook (translated):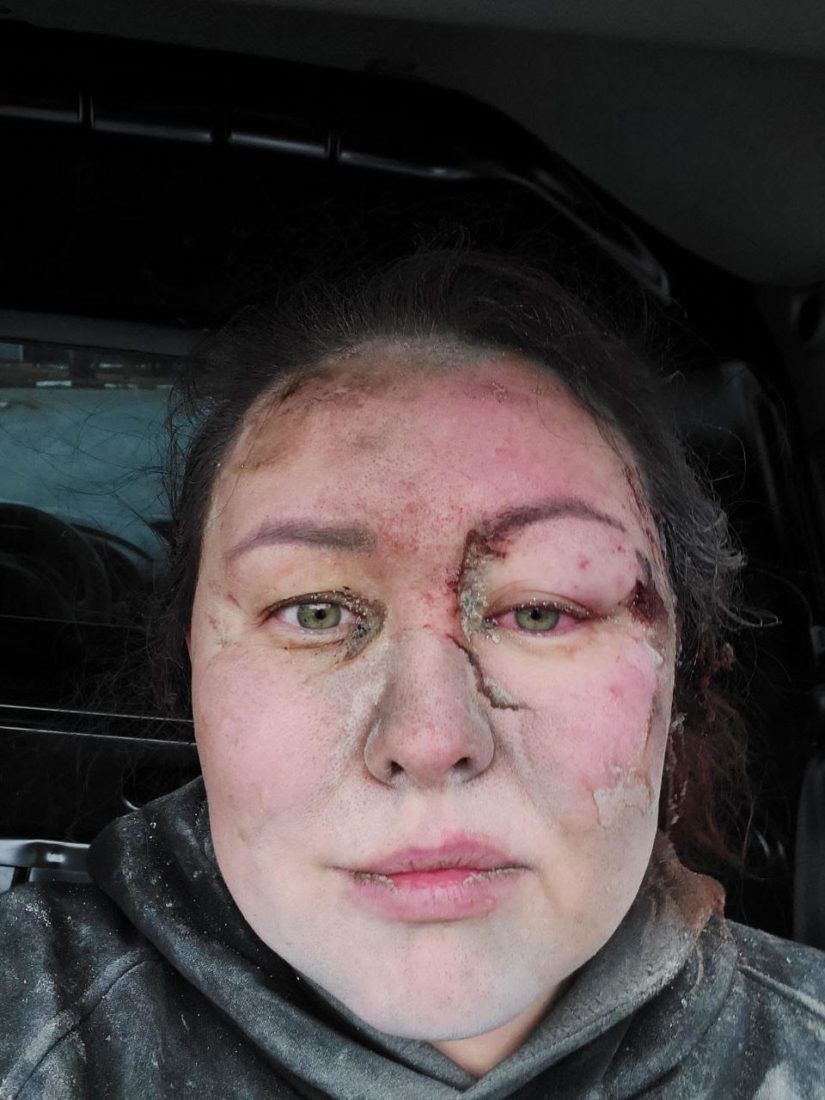 "I was in the HODA building, on the first floor in the second office from Ivanova Street, I worked as a volunteer serving food to soldiers and I continue to do so. I can't be on the sidelines, this is my country, where I plan to become Minister of Youth and Sports. [I] lay under the rubble for two hours and prayed to all the Gods, in all the languages ​​I know. I could not move and I cried out, thinking that I would die buried alive, and I almost never cry. I was found in the basement.

God bless my saviour Zhenya (37 years old), who heard my cries and spoke to me! You demanded they continue the search for me and helped dig up others and you found me !!!! I love you !!!!!!!!!!!!!.

Ayuna Morozova
All those issues would make permission for Russians and Belarussians to compete at FINA World Championships in June an act of discrimination forbidden under the FINA Constitution, the Ukrainian Swimming federation has told global bosses in an open letter.
Today, Morozova posted an update to say that she was feeling a little better but noted in a Facebook post that her ears are ringing.
In an interview with SOS from Kiev, Andrii Vlashkov, the president of the Ukrainian Swimming Federation said that Morozova was "not in good health … she is a talented and peaceful lady who is very active in sport and now this. It is terrible what is happening."
Her spoke of the efforts being undertaken to help the sports community, including "swimmers and parents who have been in the same situation as Ayuna. She was "angry and determined to keep working on but she is not in good health".
Vlashkov noted that daily roll calls are being taken by coaches and others in sports clubs around Ukraine and the Ministry of Sport was looking at the feasibility of getting athletes to border points where they could take up offers to train aboard.
He added: "The problem is that it is very dangerous to travel from the east to the west of the country. The athletes would be risking their lives to make the journey."
Some have made it. That interview in full and more details later.
The LEN Statement On Aquatics Sanction Against Russia & Belarus
LEN agrees not to invite Russian and Belarusian teams and supports Ukrainian athletes

LEN strongly condemns the actions of the Russian government supported by Belarus, in its invasion of Ukraine. This act of war has shattered the lives of Ukrainian citizens and is totally against the spirit of sport.
The Bureau of European Aquatics (LEN) met yesterday and decided not to invite Russian and Belarusian athletes and officials to LEN events in response to the invasion of Ukraine by Russian forces, until further notice. This is in line with recommendations of the International Olympic Committee and aims to overcome practical conditions related to the decisions of certain countries, as well as to protect the health, safety, and welfare of all athletes. LEN is committed to continue its work with FINA, the world aquatic governing body, to implement our respective positions and hope for a better future.
Furthermore
• LEN will support a concrete humanitarian initiative by the artistic swimming and diving federations of Croatia to host Ukrainian athletes and family members as refugees. This project, which is supported by FINA, will allow athletes to continue training and representing Ukraine at international events. This initiative is supported by Croatia's Ministry of Sport and Tourism and hosts will include Zagreb, Zadar, Rijeka, and others.
• No LEN competitions will be staged in, or assigned to, the territories of Russia or Belarus until further notice.
The LEN Bureau
3 March 2022