Ukraine Athletes In A Race Against Time & Russian Attacks Blocking Their Way To The Border – Swim Boss Andriy Vlaskov Speaks To SOS From Kiev Under Siege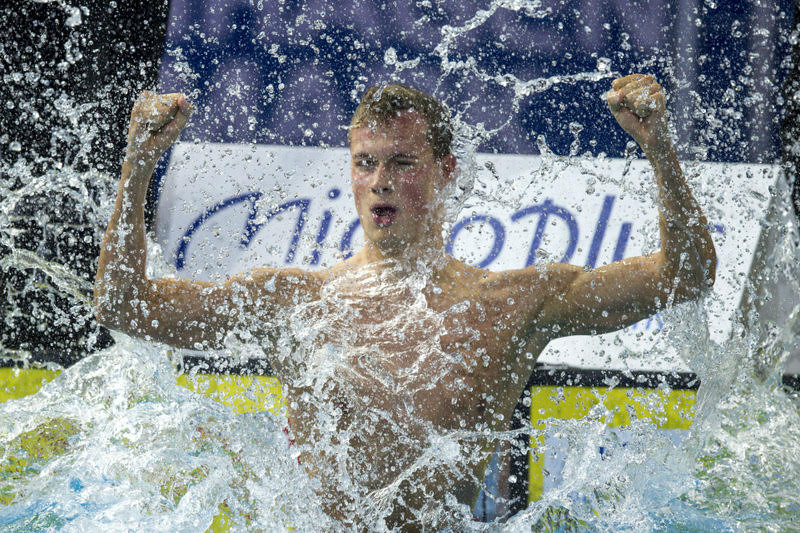 The elite athletes of Ukraine are in a race against time as Russia's menacing military might prevents them from reaching their country's western border without "risking their lives" to get to safety and support in the many "friendly neighbours" offering to provide shelter, food and training facilities in a wide range of sports.
In an interview with SOS after Ayuna Morozova was saved from the rubble of a Russian bomb blast on Wednesday, Andriy Vlaskov, president of the Ukrainian Swimming Federation, said: "It's terrible. Ayuna is not in good health. It's happening to swimmers and parents, too. We try to keep a daily check on everyone."
The Ukraine Sports Ministry has been hard at it too, seeking a way, if one can be found, to get elite athletes from all sports to the western border and into the hands of neighbouring countries offering to provide support and training facilities.
From his home in Kiev, a capital "eerily quiet with everyone waiting to see what will happen" as Russian forces close, threatening to flatten what gets in their way, terrorising Ukrainians with hints of siege and Martial Law, Vlaskov told SOS: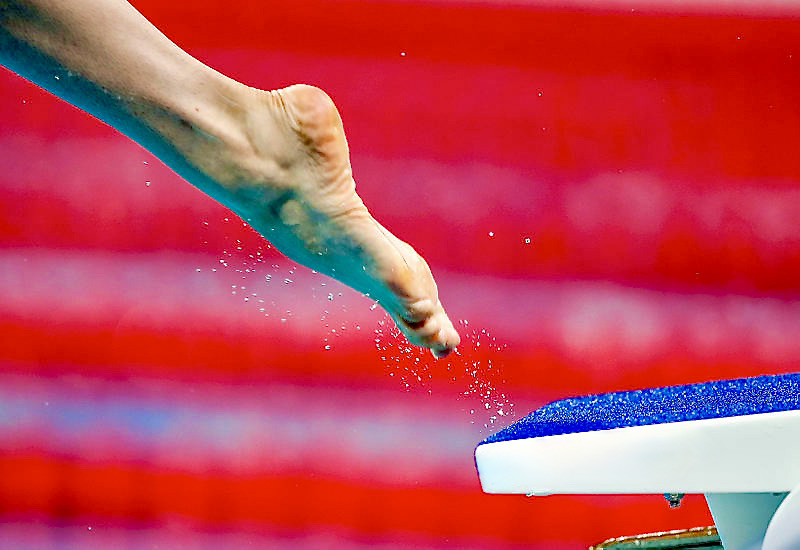 "We're working with the Sports Ministry to see if there is a chance to get our people to the western border but its very dangerous. There is constant bombing so the athletes would be risking their lives to make the journey."

Andriy Vlaskov, Ukrainian Swimming Federation president
There are no reports of deaths in the aquatics community and Vlaskov and his country are praying it stays that way but others sports are already praying for the dead, for their souls and the bitter loss to friends and family, which in this instance means the whole of Ukraine.
Yevhen Malyshev, a talented biathlon ace, was only 20 years old when Russian fire killed him in combat in the war Putin is waging on the sovereign nation of Ukraine. He may well have been killed by a young man of his own age – or even a teenager, Putin having rounded up conscripts from far and wide in Russia like a WWI general on the hunt for canon fodder. Ukrainians have responded by offering hot tea and sympathy.
As Tom Ball in The Times notes: A Ukrainian woman calmed him, telling the soldier not to worry. Using her phone, she made a video call to his mother. As soon as his mother appeared on the screen, he burst into tears. "Everything is OK," his female captor said, while others stroked his back. "Natasha, God be with you. We will call you later. He is alive and healthy."
Words that Malyshev's mother will hear no more.
"Honour his memory. Heroes never die," wrote the Ukrainian biathlon federation on its Facebook page last Tuesday night, when it became clear that Malyshev, a member of the National Junior team, was among the fallen that day. He had been drafted into the Ukrainian army to help defend his homeland against the Russian and Belorussian acts of war now being investigated by the International Criminal Court in The Hague.
Malyshev will never see an Olympics or a World Championships, will never know what it is like to be a husband, a father, an uncle, a father-in-law, a grandfather. His blood in on Putin's hands and all who obey the new dictator bent on bringing the planet to its knees two years into a global pandemic and all the challenges that has brought, so that he can have his warped way in the world.
There will be no journey to the border and a chance of normality for Malyshev. A thought worth putting alongside the image of Morozova after she was saved from the rubble and showing to anyone, in Russia, Belarus or beyond who laments the "unfairness" of athletes from the aggressor nations being barred from international events.
If those who still have a slim chance of travelling to the border were to make it, generous offers of shelter, sustenance, support and a home with local sports clubs with training facilities await. I mention the Czech Republic and Germany. "Yes," says Vlaskov. "There's Poland, Turkey, Croatia, Slovakia, Romania, Moldova … everyone is trying to help."
Athletes were in a race against time to make it to safety first and then to a place that would give them a fighting chance on another field of engagement: sport, the World Swimming and Aquatics Championships, scheduled for Budapest in June.
There was some good news. Vlaskov tells SOS: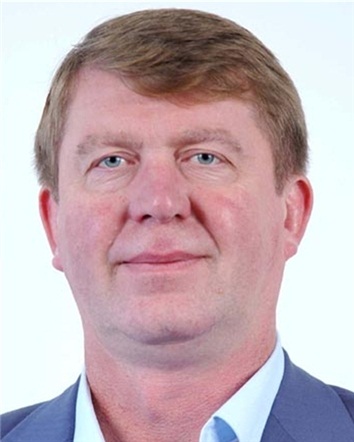 "Some have made it. We had 20 swimmers who got across the border to Poland and now we have to speak to the federation there to see what happens next and where they go to, which facilities are available."

Andrii Vlaskov, president of the Ukrainian Swimming Federation
There's also potential good news: Ukraine's top swimmer, Mykhaylo Romanchuk, 800-1500m freestyle ace with Olympic silver (1500m) and bronze (800m) medals from Tokyo2020ne, 2 World long-course silvers, 1 World short-course title, five European titles and a Universiade crown to his credit since 2017.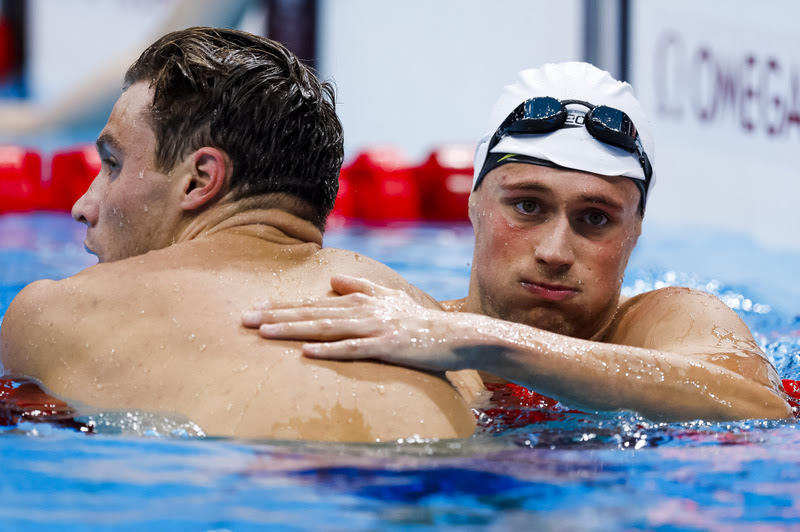 Romanchuk is among those world-class athletes who are obliged to stay home (men aged 18-60) to fight for Ukraine. As things stand, he's at home in western Ukraine with his wife, facing horrible choices whether he stays or whether he goes.
He may be in no fit state in June to seek more honours for his pantheon but as things stand, Russians will be there, the only thing they would be deprived of a flag to wave and an anthem to sing, which was already the case before the invasion of Ukraine, courtesy of the second whole-nation ban imposed on Russia because of the systematic doping program that operated there, the state-security backed mass deception that flowed at the Sochi 2014 Winter Olympics and the subsequent mass manipulation of anti-doping samples (lest we forget).
There's the bad news too, of course. Indeed, because of Putin and the military forces following his orders, it's mostly bad news. As Vlaskov put it: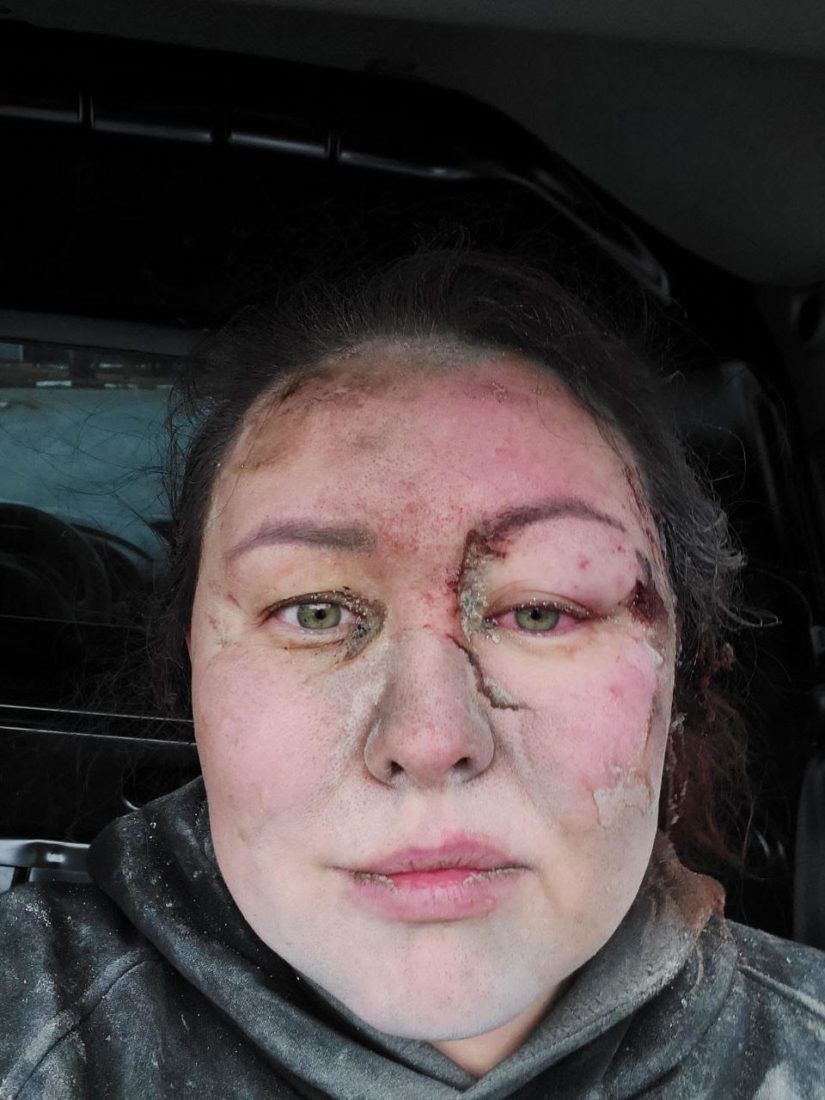 "Most are in a horrible situation. Ayuna is a peaceful lady, she spent her whole time working with children and athletes and… this." He paused, perhaps wondering where he might be by next Tuesday, the day the World Championships trials were due to have started in Kharkiv at a pool. The pool and its plans had been "destroyed". Literally? "I don't know for sure how badly but [a lot] has been destroyed in that area

"Ayuna is in Kharkiv, which is the biggest, strongest centre for swimming in Ukraine. Because of that we had a plan, and had informed FINA, to hold the competition [trials] in the main pool there to select the team for the World Championships in Budapest. That would have been held 8th of March.

We continue to be active and to try to find swimmers who can be moved those in Kharkiv and in other places. We are also still talking to Font Romeu (high-altitude training centre in the Pyrenees) about our planned camp even though getting to the border is a big problem."

Andriy Vlaskov. Photo – Ayuna Morozova, injured in a bomb blast and pulled from the rubble after a fellow volunteer helping to feel Ukraine's home defence force alerted rescuers
I ask how Vlaskov is faring there in his home in Kiev. "For me … well, it's very quiet now, nothing is moving but we are surrounded by Russian military and we don't know what will happen next."
It was time to go on a day when he had been made aware of the European Swimming League's backing of a ban on Russian and Belarussian athletes and officials "until further notice" that could extend to the European Championships in Rome in June, assuming there's a Rome to go to after Putin added double down on his threats, sacked a general who's facial expression wasn't "supportive enough" and placed the plan that stretches to nuclear warheads on alert.
Yesterday, around the time Morozova was being pulled from the rubble, Vlaskov sent a letter to FINA to insist that its decision that there is "no legal basis" to ban Russian and Belarussian athletes and officials had no merit.
He points to a FINA Constitution that bans "discrimination on grounds of political affiliations" and then notes: "Today, when the Ukrainian children die under the (sic) Russia's shelling of the civilian population and there are already injured coaches and athletes … [FINA should] immediately ban … athletes, teams and officials of Russia and Belarus."
While Ukrainian athletes have been "deprived of possibility and conditions to prepare" for the World Championships in June, Russians and Belarusians can train and "will be able to receive financial support and prize money from their governments", he added.
Such sentiments are held far and wide and underpinned the threat of boycott that forced the IPC to perform a U-Turn at the Beijing 2022 Winter Paralympics and impose an all-out ban on Russians and Belarussians. Russia is now challenging that at the Court of Arbitration (CAS) for sport: one of those moments when CAS may either have to find provision in the rules to avoid a soft decision or tell the IPC "so sorry, your Games are a wipeout… have fun with your small sideshow as millions change channel…".
Vlaskov's conclusion to FINA is as cutting as that of nations in Beijing determined to force the IPC to change its mind: "The rudest violations of the international law and sport principles require an adequate response from the governing body of the World Aquatics."