Kristof Milak Joins The 100-200 'Fly Double Club With Phelps & Le Clos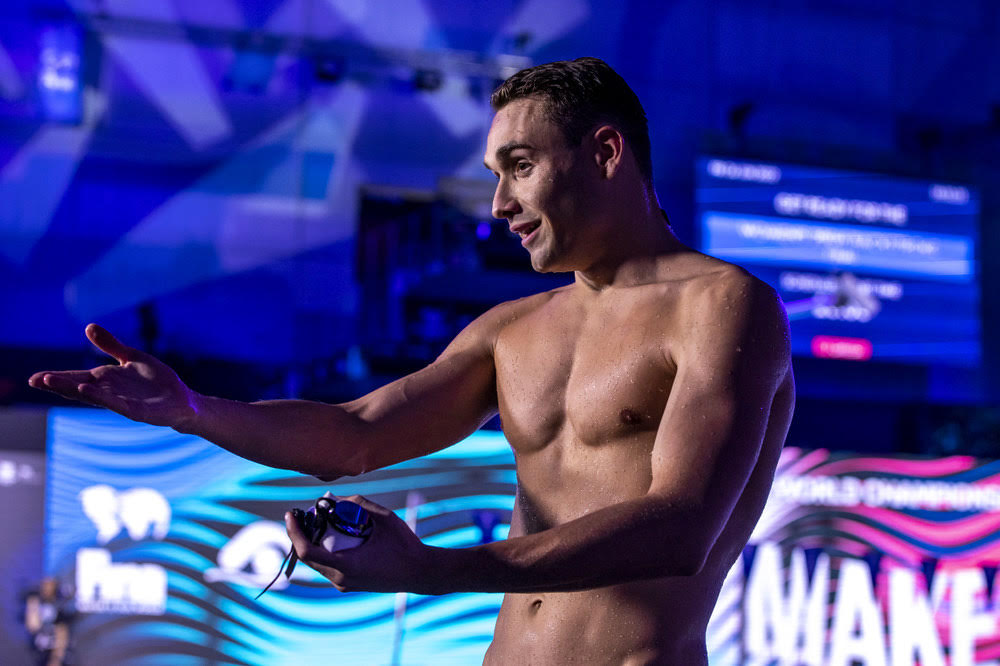 Kristof Milak became only the third man in history to claim the 100-200m butterfly double when he dominated the two-length battle in 50.14sec at his home Duna Arena pool in Budapest today.
Yes, Caeleb Dressel was missing, having withdrawn from the championships with an unspecified "medical condition", but that was not Milak's fault and the Hungarian who cracked his own 200m butterfly record in 1:50.34 earlier in the week would rather have had the American there in fighting form and available to chase and chase down. That's what the best of racing looks like.
Today it was all the rest to chase him but they could not chase him down, Japan's Naoki Mizunuma, eighth at the turn, took silver in 50.94, courtesy of a sizzling 26.94 last-length split. The bronze went to Canada's 100-free-bronze-winning Josh Liendo, seventh at the turn and and the last under 51 buy the close of battle, on 50.97.
Milak was a class apart: out on 23.42, back in 26.72. Fastest out, fastest back, fastest all round Milak had Michael Andrew and a 23.49 for company at the turn. The American faded a touch on the way home and finished fourth in 51.11, having already taken silver in the 50m free behind Britain's Ben Proud.
The pace of the 49.45 World record it took for Dressel to fend off a 49.6 European-record challenge from Milak in Tokyo as the two went Olympic gold and silver as the only battlers inside 50sec last year, was a 0.42sec ahead at the turn for Milak and a 0.69sec stretch too far overall this day in Budapest.
Still, only Michael Phelps (2007, '09, '11) and Chad Le Clos (2013) had ever landed both 100 and 200m butterfly titles at the same championships before and Milak was well pleased in general but not in the weeds of world-class goals: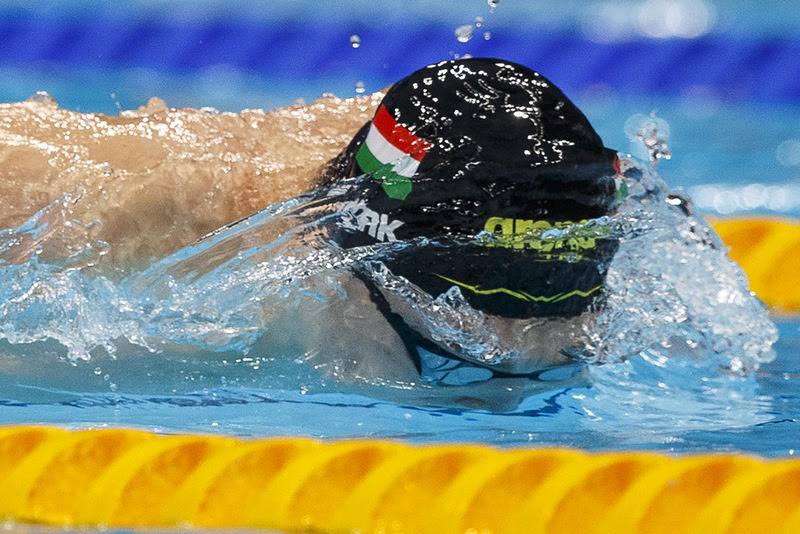 "Obviously, I'm not satisfied with the time as I swam exactly the same time as in the semis. But I won the gold, and that's the most important now. I'm so proud to be Hungarian, and I'm overjoyed that here in the arena, 4000 people were cheering for me.

I hope, in front of the TVs and all around the world, all 15 million Magyars gave me their support. I'm so grateful for everyone behind me – that makes my quest much easier."

Kristof Milak – Photo by Patrick B. Kraemer