Evgeny Rylov Banned For Nine Months Over Role In Putin's Pro-War 'Z' Rally As Ukraine Burned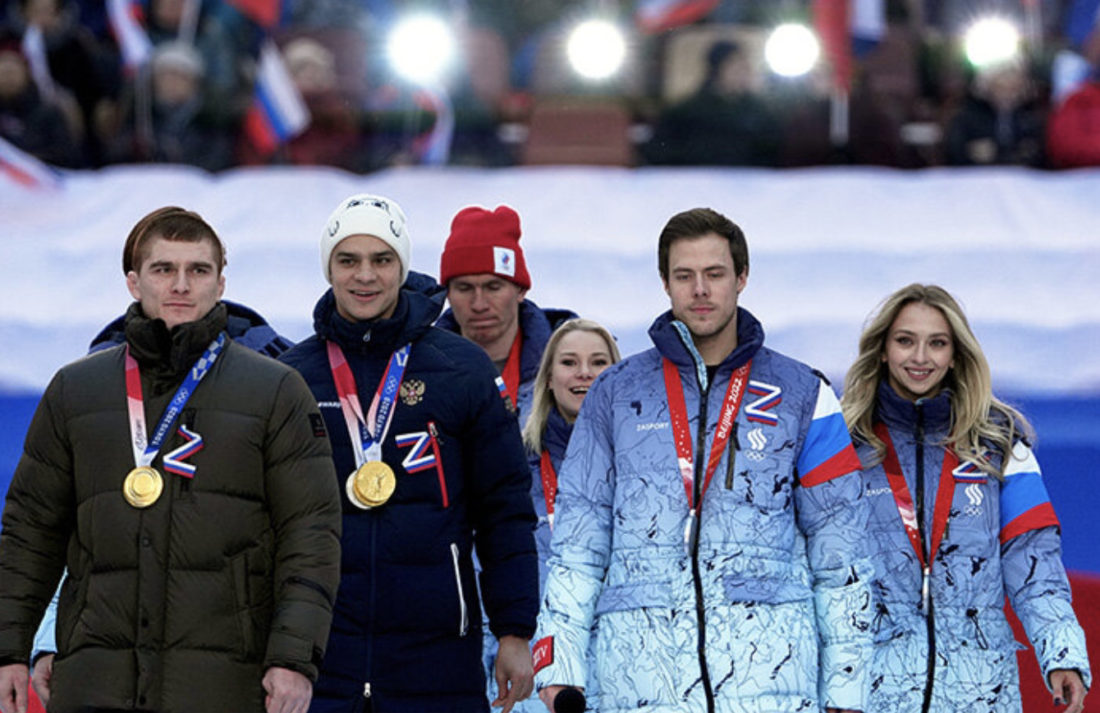 Russian Olympic 100 and 200m backstroke champion Evgeny Rylov has been suspended for nine months by FINA after attending a rally in support of Russia's invasion of Ukraine, the pro-war Z symbol stitched on his sports kit. 
When images of Rylov's appearance at the rally first appeared, the swimmer was stripped of his Speedo sponsorship with immediate effect.
Rylov, 25, had already been barred from defending the World 200m backstroke title in Budapest in June, not only because of his suspension but because all Russian and Belarusian athletes and officials, barring those in the IOC and FINA governance, were banned from the showcase by FINA in response to the invasion of Ukraine. 
As Ukrainians came under fire and murder was the order of the day from the Kremlin to Russian troops, a number of athletes attended or were rounded up to attend the Putin Z rally at Moscow's Luzhniki Stadium in March.
It is not known whether Rylov, 25 and a police officer in a suburb of Moscow, attended the rally of his own volition or whether, in common with other public-sector workers, he was bussed in as part of the Kremlin's efforts to bolster Putin's propaganda.
FINA, which has stripped Putin of the FINA Order, noted that it was banning Rylov "from all competitions and activities organized or sanctioned by Fina" following his "attendance and conduct" at the event. His suspension took effect from 20 April.
In effect, Rylov's personal suspension will last only 20 days until 20 January 2023 because he was already barred from major competition, though it remains to be seen how long Russians will be persona non grata in international sport. 
Just as German and Japanese athletes were barred from London 1948, there have been calls for Russia to be barred from the Paris 2024 Olympic Games at a time when there is no sign of Putin ending his bloody and illegal invasion of a sovereign country.