Emma McKeon and Kyle Chalmers Out Of 200 Free At Tokyo Olympics In Australia Shuffle, With Pledge To Review Selection Policy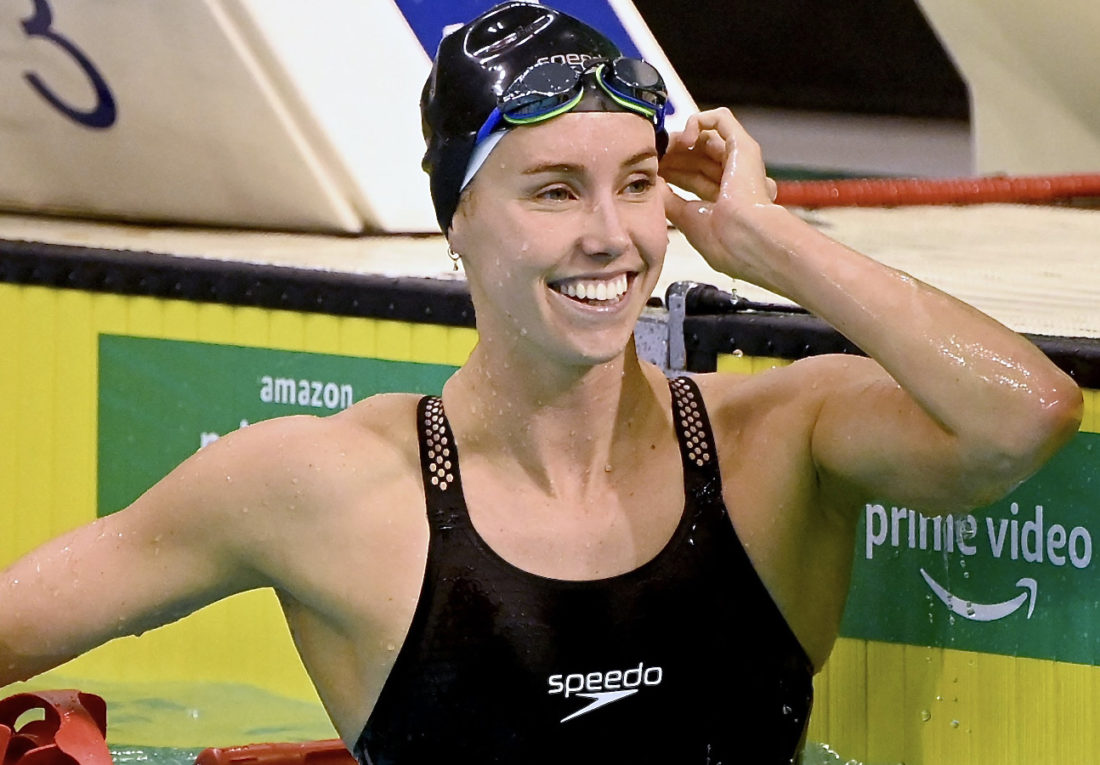 Emma McKeon and Kyle Chalmers have dropped the 200m freestyle to focus on other events, Swimming Australia confirmed today with several other team changes that further exposed issues related to what has been described in Australia and a "ruthless" Olympic selection policy.
Swimming Australia has faced criticism for a policy that will leave at home a handful of potential Olympic finalists and top-two finishers at trials because they failed to meet a qualification target time faster than the international A cut for elite swimmers.
One of the gaping holes in Australia's policy can be seen in an event that is something of a swimming signature Down Under: the men's 1500m freestyle.
Tommy Neill will race in Tokyo despite finishing a distant third at trials last month, 11sec adrift another fine prospect, Samuel Short, off an age and at a stage of development where a big drop on the clock of the kind capable of making him a competitive force in a top 8 at the Games is not unknown in the sport.
Neill will also replace Chalmers in the 200m, Elijah Winnington, world ranked No 1 in the 400m this year, now the top Aussie over 200m, too.
World Championships 200m breaststroke podium placer and World-Record setter in 2019, Matt Wilson will now race the 100 and 200m breaststroke at Tokyo 2020, having been added to the team after trials and the revelation that his grandmother had passed away and he was grieving going into the selection event in Adelaide last month.
In the 100m, Wilson finished outside the top 2 and the target time, while Daniel Cave will stay at home despite having raced inside the international A cut – but not the higher Aussie standard – and finishing top 2 at trials. Wilson, not Cave, will now also serve as medley relay back up.
Under the criteria of 'once on the team, swimmers can be added to other events', Cameron McEvoy, having missed the cut in the 50 and 100m free at trials, will now grace those events. He makes the 100m because Matt Temple, second qualifier after defending Olympic champion Kyle Chalmers, withdrew from the 100m to focus on his butterfly target after a 50.45 at trials that placed him third in the world so far this year.
Among those who still found no place on the Australia team despite top 2 finishes at trials are Ty Hartwell, Tessa Wallace and Elizabeth Dekkers. Swimmers like them may benefit from a change in policy in future.
Head coach Rohan Taylor, with a nod to a tough policy that was introduced after relative disappointment in the pool at London 2012 and a damning report focusses on what was described as "toxic" team culture that year, told reporters: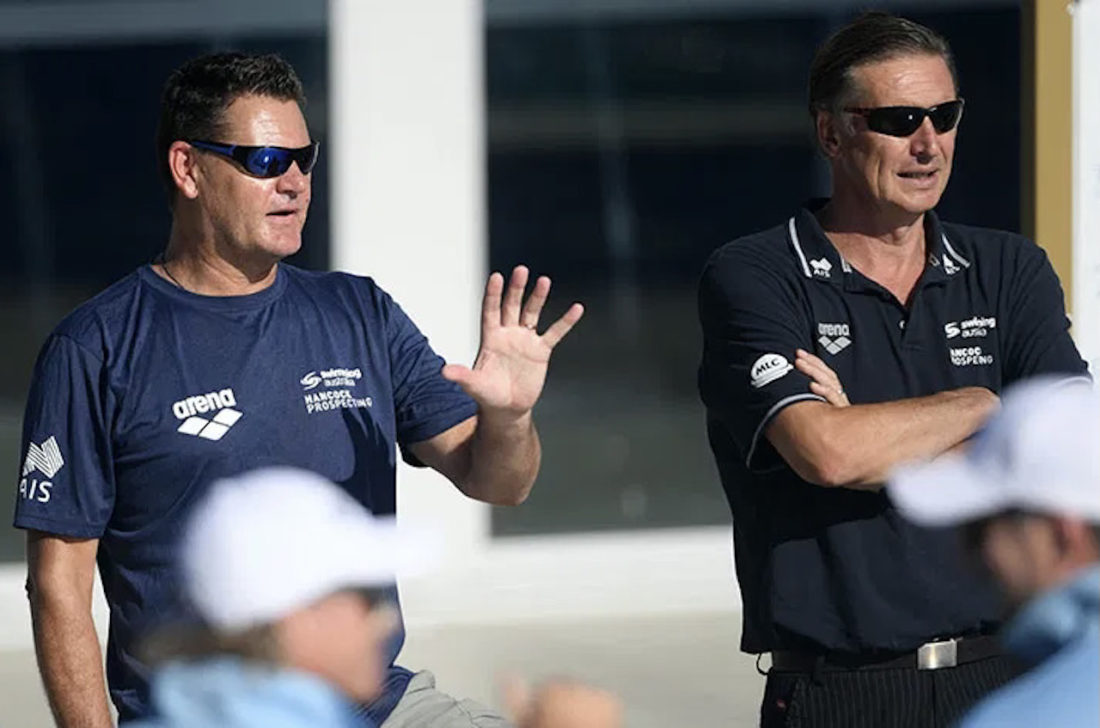 "I think we have to review things as we move forward and things have changed. There's a purpose behind it, the aim was to lift the standard of our team. I'm in favour of looking at that. I think we need to establish what is the aim of our criteria, what are we actually trying to do? Personally, I want to take as many athletes as we can."
Seven Races For Emma McKeon & Five For Kyle Chalmers
Taylor confirmed that Emma McKeon and Kyle Chalmers have been withdrawn from the 200m freestyle on the advice of their coaches because both have busy schedules packed with solo and relay duties.
Even dropping the 200m free leaves Emma McKeon with seven events in Tokyo and Kyle Chalmers five, including four relays after the addition of the mixed medley which, along with the addition of the women's 1500m free and the men's 800m free, will make medal tallies in Tokyo incomparable with counts of the past: there are simply more targets for swimmers to have a shot at in 2021 than ever before.
Madison Wilson will replace Emma McKeon in the women's 200m freestyle, and on 1:55. 68 at trials will be a solid back up for the golden favourite, Ariarne Titmus, ranked World No 1 in the swiftest textile time in history, 1:53.09, a reach shy of Federica Pellegrini's 2009 World recored in the last season of shiny suits.
Emma McKeon's solo focus will be the 50m freestyle, 100m freestyle and 100m butterfly: she is a medal shot in all three.
On the big two names dropped from the 200m free, Taylor said: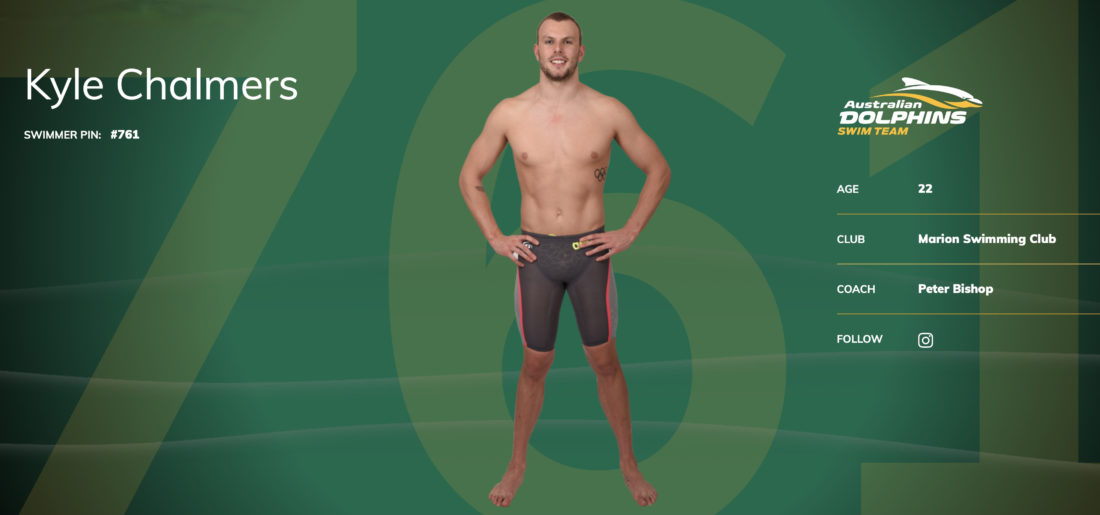 "With Emma, she's got a fairly big program, she swims a lot of the relays. They're taking a calculated decision there. Kyle, same thing. With his recent shoulder (surgery) and the challenge with that and coming back … they just wanted to manage his load as well."
Revised entry list of Australian swimmers in individual events at Tokyo Olympics:
50m freestyle
Men – Cam McEvoy
Women – Emma McKeon, Cate Campbell
100m freestyle
Men – Kyle Chalmers, Cam McEvoy
Women – Emma McKeon, Cate Campbell
200m freestyle
Men – Elijah Winnington, Tommy Neill
Women – Ariarne Titmus, Madi Wilson
400m freestyle
Men – Elijah Winnington, Jack McLoughlin
Women – Ariarne Titmus, Tamsin Cook
800m freestyle
Men – Jack McLoughlin
Women – Ariarne Titmus, Kiah Melverton
1500m freestyle
Men – Jack McLoughlin, Tommy Neill
Women – Maddy Gough, Kiah Melverton
100m backstroke
Men – Mitch Larkin, Isaac Cooper
Women – Kaylee McKeown, Emily Seebohm
200m backstroke
Men – Tristan Hollard
Women – Kaylee McKeown, Emily Seebohm
100m breaststroke
Men – Zac Stubblety-Cook, Matt Wilson
Women – Chelsea Hodges, Jess Hansen
200m breaststroke
Men – Zac Stubblety-Cook, Matt Wilson
Women – Jenna Strauch, Abbey Harkin
100m butterfly
Men – Matt Temple, David Morgan
Women – Emma McKeon, Brianna Throssell
200m butterfly
Men – Matt Temple, David Morgan
Women – Brianna Throssell
200m individual medley
Men – Mitch Larkin, Brendan Smith
Women – Kaylee McKeown
400m individual medley
Men – Brendan Smith, Se-Bom Lee