We Don't Care If The Cap Fits, Ban It From The Olympics, Says FINA, The Rule-Breaking Rule-Maker Dictating Another Bad Hair Day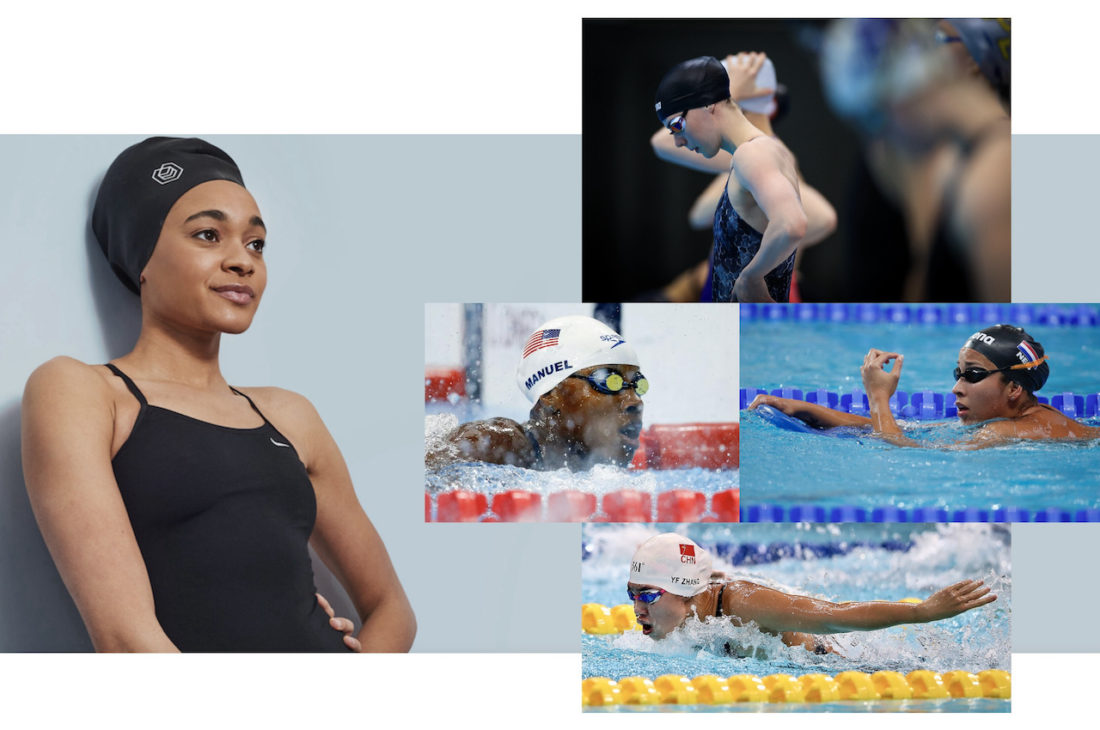 Editorial: If the cap fits, wear it, the saying goes, no surprise, then, to find FINA, a rule-breaking rule-maker if ever there was one, blundering its way into yet another controversy.
The International swimming federation's bosses, at the helm of an all-male executive, appear to have paid little attention to the heads and hair on the heads of their mothers, wives, sisters, daughters, and even less to the contours of the heads of world-class women swimmers down the decades.
Soul Cap, the product designed specifically with Afro hair in mind, has been banned from the Olympic Games because it is said not to "follow the natural form of the head", the only shape specification for caps worn in any competition held under FINA rules.
As our main image, including snaps chosen at random from our gallery, shows (and there are plenty of much better examples out there, google swim caps) many racing caps do not "follow the natural form of the head". Why? Because a fair few world-class swimmers have long hair.
When pondering accusations of racism and stupidity, FINA bosses might ask themselves: could it be that Kathleen Dawson, Simone Manuel, Ranomi Kromowidjojo, Zhang Yufei and many others are actually … alien. After all, they all appear to have a big lump or bump at the back of their heads, not quite in the same place but definitely there.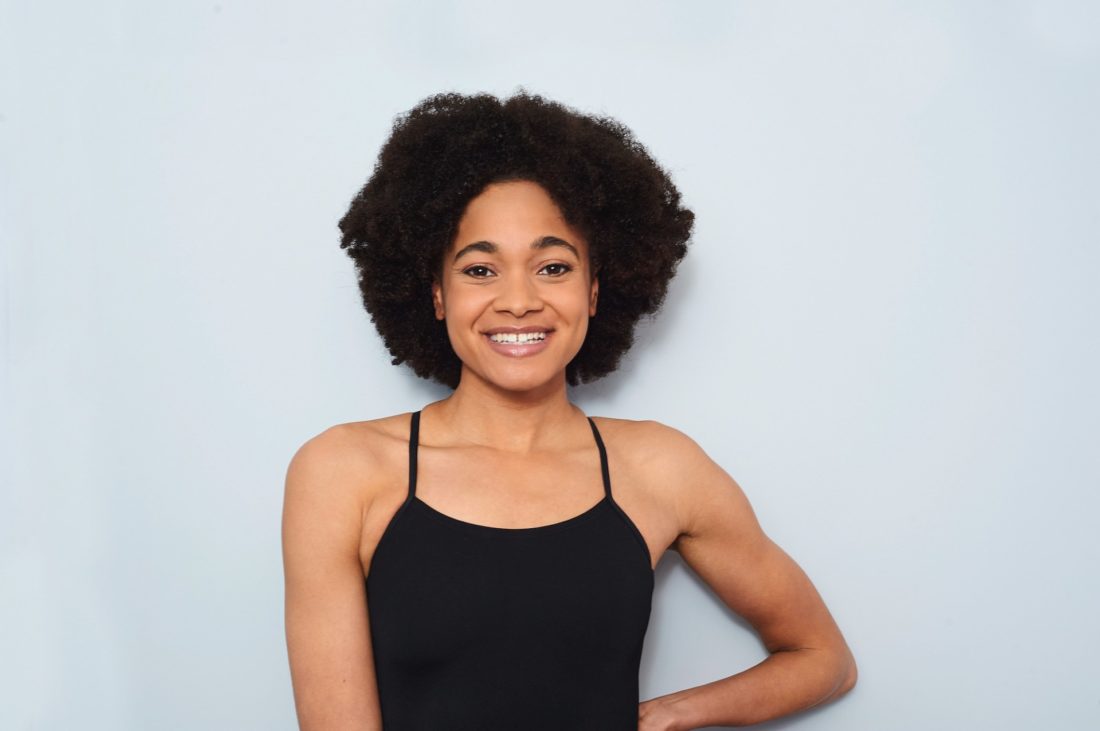 Of course, we know they're human … and the bump is … hair! Wonders never cease. Should FINA bosses read this, they may be tempted to argue that Dawson's bump is smaller than Alice Dearing's bump in the main image showing the first black woman to be selected to swim for Great Britain at the Olympic Games.
Caveat Emptor, FINA blazers. Like curiosity, interpretation killed the fat-cat living off the revenues generated by the very athletes you set the rules for. Best get them right; best understand the language and the limits of the rules you've written, too.
Dearing, a founder member of the Black Swimming Association, is likely to wear her GB team cap in the marathon on August 4 in Tokyo , for the marathon. Should, however, she – or anyone else – wish to wear a Soul Cap, there is nothing in the rules to stop them: there is nothing in the rules that suggests the size of a hair bump inside a cap will be taken into consideration, thus the difference between teammates Dearing and Dawson is irrelevant.
Here are the rules that apply to caps for the Olympic Games: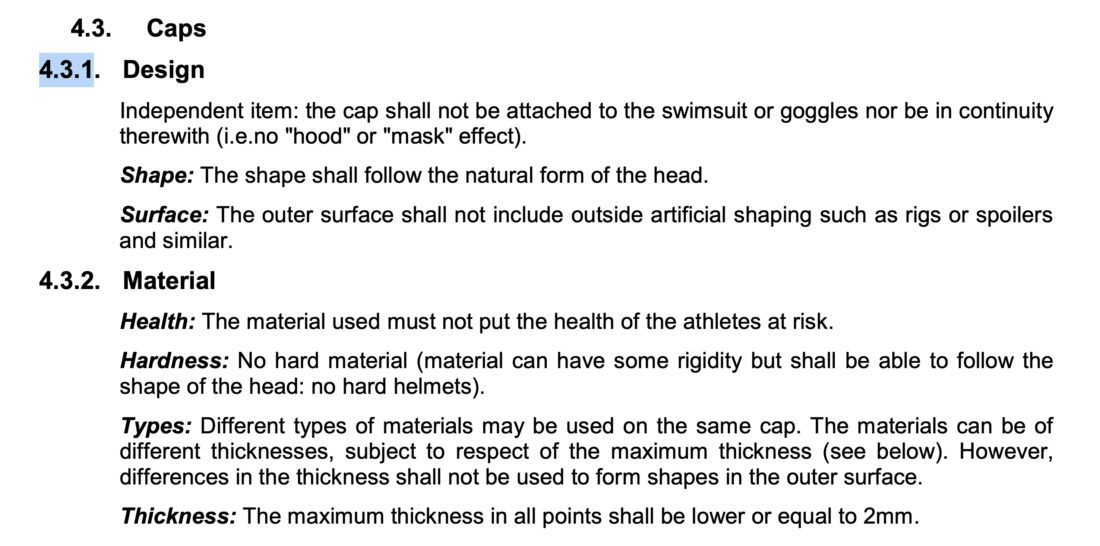 In our main image, as noted, not a single cap in view follows the natural form of the head the whole head over. That's because the hair is there – and the hair is part of the head which is then concealed beneath the cap. The rule does not mention hair at all, nor does it rule out the need for any cap to recognise that humans have hair.
A human like Alice Dearing has Afro hair – and how gloriously she wears it too, the picture above tells us.
She may well opt for a different cap for her marathon race and the chances are that very few swimmers would choose a Soul Cap for racing in, the aim of most world-class swimmers to make their head as bullet-like and aqua-dynamic as possible to reduce the resistance in water that is the foe of speed.
For FINA to remove the choice and option of wearing a Soul Cap from women with Afro or 'big' hair in competition (the word Olympic is of the hour but FINA rules apply to all competition) is quite another matter. The decision sends several poor messages all at once, to women, to black swimmers, to anyone – like the Soul Cap team – trying to innovate in the sport and accommodate diversity in the swimmer, to anyone trying to ensure no swimmer is discriminated against because of their hair.
Add to the list athletes in general because, yet again, the athletes, particularly those who might wear the Soul Cap, were never asked for their opinion on the use of a piece of equipment that affects them and no-one else, not even other competitors because if there is one thing you can be sure about, the champ for big hair does not enhance performance, barring the way athletes do tend to perform better when happy and confident.
Co-founders of Soul Cap and best friends Toks Ahmed and Michael Champman expressed their disappointment in FINA's "failure to acknowledge the diversity of competitive swimmers". Toks told Metro: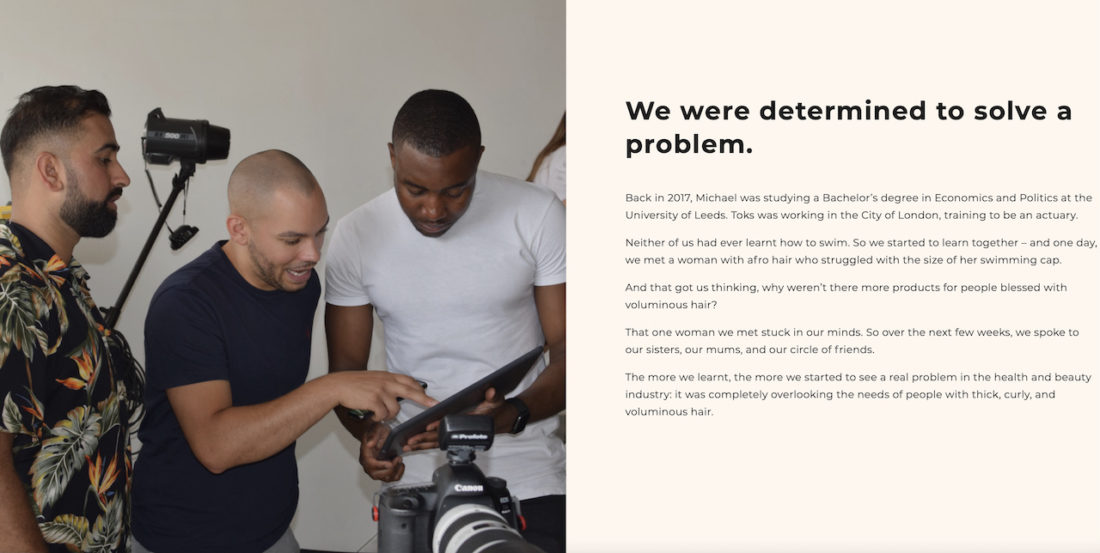 "For younger swimmers, feeling included and seeing yourself in a sport at a young age is crucial. FINA's recent dismissal could discourage many younger athletes from pursuing the sport as they progress through local, county and national competitive swimming. When we were growing up, swimming was never really seen as a Black person's sport. How do we achieve participation and representation in the world of competition swimmers, if the governing body stops suitable swimwear being available to those who are underrepresented? We feel the rejection comes from lack of thought, without full consideration for diversity and the different requirements non-white athletes may have. We feel there's always room for improvement, but there's only so much grassroots and small brands can do – we need the top to be receptive to positive change."

Toks Ahmed – image, with Michael Champman and cameraman, left
FINA has relied purely on interpretation for its decision to ban the Soul Cap. Choppy waters. Will they now have to consider other bumps and bulges, the size and acceptability of what Ryan Lochte referred to as his 'banana hammock'?
Hopefully not.
Meanwhile FINA issued a statement noting: FINA acknowledges the comments and reactions concerning the use of "Soul Cap" swim caps in FINA competition.
FINA is committed to ensuring that all aquatics athletes have access to appropriate swimwear for competition where this swimwear does not confer a competitive advantage. FINA is currently reviewing the situation with regards to "Soul Cap" and similar products, understanding the importance of inclusivity and representation.
There is no restriction on "Soul Cap" swim caps for recreational and teaching purposes. FINA appreciates the efforts of "Soul Cap" and other suppliers to ensure everyone has the chance to enjoy the water. FINA will also speak with the manufacturer of the "Soul Cap" about utilising their products through the FINA Development Centres. FINA expects to make its consideration of "Soul Cap" and similar products part of wider initiatives aimed at ensuring there are no barriers to participation in swimming, which is both a sport and a vital life skill.
None of which cuts to the chase when it comes to questionable interpretation, the very thing that led FINA to make one of the biggest bureaucratic blunders among many of the past 10 years: when a world record was set in a pool that did not meet FINA Minimum Pool Standards, the record stood (not a bad thing because the athlete was blameless) and the New Zealand federation that signed the record application form got off without warning or punishment even though it had set swimmers up to race at a national championship in a pool that failed minimum safety standards designed for swimmer safety and welfare.
The pool, one in which kids had smashed teeth and injured heads when diving into waters too shallow, was set up for the championship in a format that ensured swimmers had to dive in where the depth was shallower than the minimum depth set in FINA's minimum pool standards.
Those standards form part of FINA Facilities Rules, while the World Record Application Form asks the referee to sign that "All FINA Rules have been met".
When I put that to FINA back in 2014, I was told that the Technical Swimming Committee, the very body there to formulate, write, establish and enforce the rules of FINA – and a body led at the time by Carol Zaleski, who along with the FINA VP and now treasurer Dale Neuburger is one of the two most powerful delegates in world swimming, from the world's No 1 swim nation, the United States, which has English as its primary national language – had sent a reply: facilities rules don't apply when world records are broken.
Say what!? So, you mean that I can leap into my paddling pool and do 20 laps and emerge a world-record holder over 100m freestyle. Surely not! After all, facilities rules include pool lengths, lane widths, the heights of starting blocks and many other measures absolutely essential to World records, all other records, Olympic racing, championship racing at all levels, and much else.
It was a lie and a false interpretation given for political convenience, each federation a piece of the puzzle that makes FINA's status quo the safest of houses no matter how bad the governance may be.
Still, that was when Cornel was in charge. Change is on the way. It's just taking a little time to feed through.
Back to the cap that fits but apparently not in Olympic or FINA waters. Back to caps that may well help generations of young kids with Afro hair stick with swimming, enjoy it, make the most of it on many levels: from safety, health, leisure, pleasure and on to performance.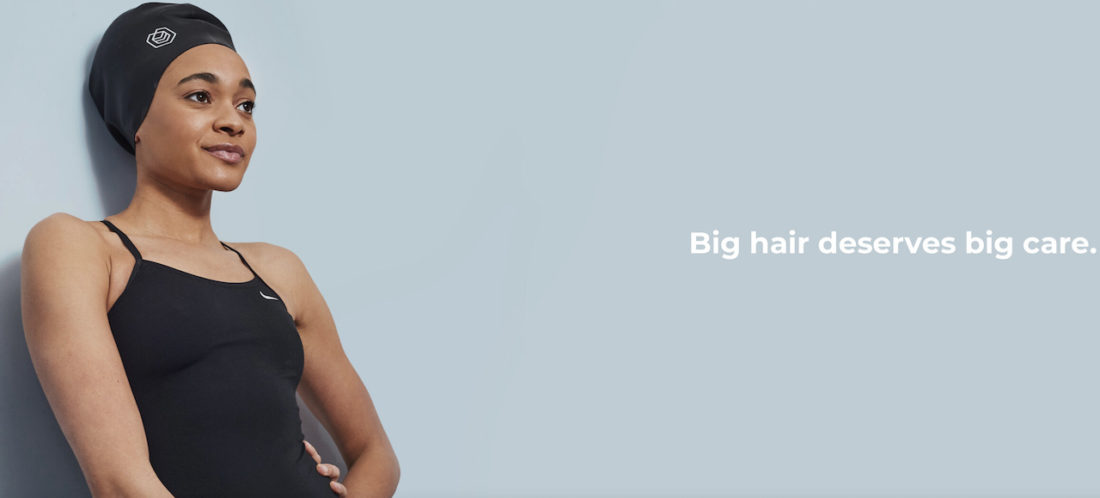 Performance is not only world-class and Olympic. It means every club that is a member of a national federation affiliated to FINA and therefore asked to operate competitions under rules that reflect the FINA standard.
What a message to send to populations of swimmers and would-be swimmers around the World; what a message to send to innovators taking into account ethnic and cultural respect and need that can help to make swimming a more diverse sport and the water a place of safety and belonging.
Next Monday marks the first month of the new "Post-Marculescu" FINA, under the presidency of Husain Al-Musallam, who is said to dislike the fact that I have pointed out that world swimming might be better served by a management and leadership that is in direct touch and is directly associated with world-class performance programs. I understand that Al-Musallam likens that dislike to racism.
If so, I reject that as utter and complete hogwash and would invite the new FINA president to think about the racism perceived from the banning of a cap that fits the heads of a specific people.
No. When I question 'Kuwait', or 'Uruguay' etc etc in connection with the leadership of FINA, I am talking not about nationality nor race, but about the likelihood of people from nations with no world-class swimming programs – and in the case of Kuwait no performance sport for women swimmers whatsoever (note, performance, note women, not girls) – having the expertise, experience and knowledge required to understand why world-class athletes and their coaches, the major stakeholders in world swimming, think FINA deserves its status at the bottom of the governance league of Olympic federations.
Of course, I understand well that delegates from some of the world's leading swim nations have hardly showered themselves in governance glory. In my opinion, Janet Evans, for example, would have made a far better U.S. representative at the FINA top table than the man she had intended to replace … until it was not to be.
Al-Musallam now has a chance to answer questions of good governance and show that FINA under his leadership and with a new director by his side, is truly New FINA. The departure of Cornel Marculescu alone will not come close to getting that job done, for much as Marculescu was omnipresent, he was only able to rule as he did because the very people still at the top table of FINA allowed him to.
In the first month of 'New FINA', we've seen pledges of change, we've heard that Al-Musallam will not take his per diems and will pay his own way because he is independently wealthy enough not to need such relative trinkets, trinkets that add up to massive sums in the budget as a whole at FINA, of course.
We have also heard about FINA spending the money generated by athletes but without direct reference to athletes, in an agreement with the Bhutan Aquatics Federation (BAF) to build "the first ever swimming pool in Bhutan, located on edge (sic) of the Himalayas mountain range."
It's a part of FINA's Pools for All Programme – and I invite you to think about that at a time of climate change, of Canadians dying in temperatures of 40C plus, polar bears nearing extinction in the Arctic as glaciers tumble into the seas and Antarctica melting in 18C, the highest temperature ever recorded in the polar region.
I'm not sure what Greta Thunberg might have to say about it all but I imagine she might frown a touch upon hearing that FINA's idea of promoting swimming manifests itself in financing and supervising the construction of a pool at 8200ft /2400m. Perhaps she might ask what FINA has in mind for a sustainability plan. Perhaps the selected journalists called to a New FINA briefing put that and many other questions on 'trickier' subjects (like the U.S. DoJ case file still open and what it leaves hanging in the air) to the post-Marculescu bosses.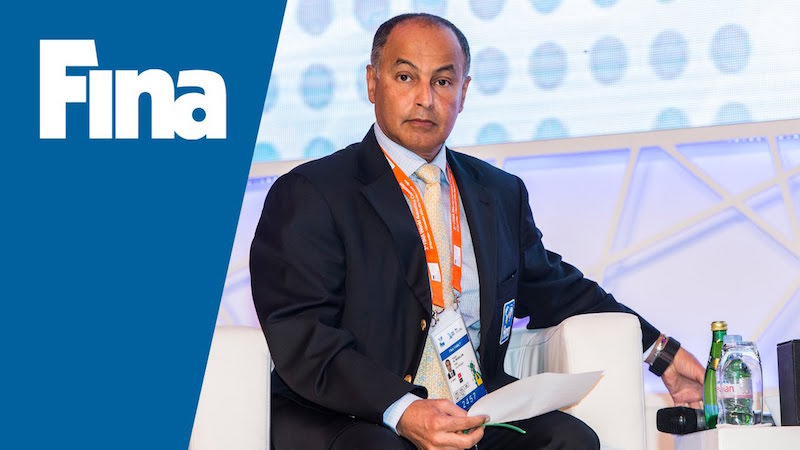 Meanwhile, stakeholders in swimming might be wondering when the 'New FINA' will get down to the serious business of review and reform, with independent oversight; when might we expect the Independent Integrity Unit to be established; when might per diems be scrapped in favour of a transparent and published list of fees granted to people conducting the business of FINA; when will we see a review of rules, constitution and ethics code that simply do not meet the needs of the 21st century; when will we see a register of interests published for all to see and updated on a regular basis on the FINA website; when might we have direct athlete representation in the decision-making process; when might the leadership of FINA be subject to the oversight of independent directors.
Now, that would be a New FINA. Hold that thought -let's give them a chance to show they are genuinely wedded to genuine reform. We'll check back in as the Post-Marculescu crew reaches its first 100 days in office and see how things are going.
Update July 6… FINA has stated that it is reviewing its decision after athletes around the world let the federation know that they disagreed: