Beginning Of ISL Season 3 Marks The End Of The Illustrious Career Of Federica Pellegrini In A Neopolitan Summer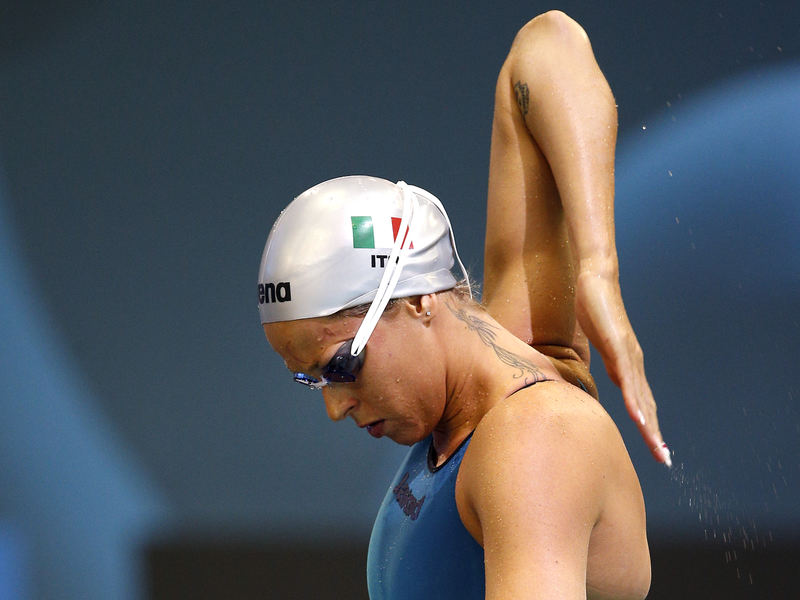 Federica Pellegrini will wave goodbye to an illustrious swimming career as queen of the 200m freestyle when she and her Aqua Centurions join battle with Energy Standard, DC Trident and Toronto Titans in the opening match of the International Swimming League – ISL – Regular Season in Naples, Italy, on August 26-27.
Time enough to celebrate the moment beyond Federica Pellegrini's fifth and final Olympic Games in Tokyo from July 23. When making her announcement in Gazzetta dello Sport a couple of weeks back, she said: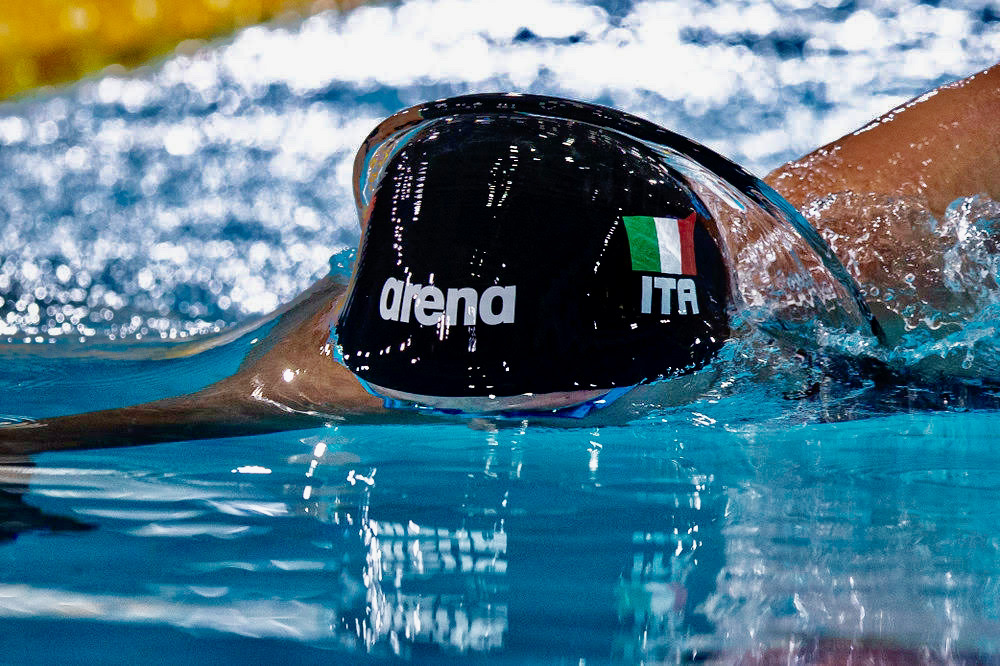 "I'll stop but not in Tokyo – that's when my last (international) races will be. I'll be there too in Naples. It will be like extra time in my career. I wanted to close with the Tokyo Olympics but there is this opportunity and I like the idea of bringing it to a close in Naples with the ISL which will be a beautiful showcase.

"I will have to be careful in those 40 days (following the Olympics) not to gain too much weight … given the pizzas I will eat. The pandemic has influenced this decision, in the sense that this last year and a half of everything stopping has given me the incentive to continue and get here."

Federica Pellegrini, photo by Patrick B. Kraemer
The 2022 European Championships will be staged in Rome at the Foro Italico, scene of some of her greatest triumphs and memories. A season too far this time round, she said: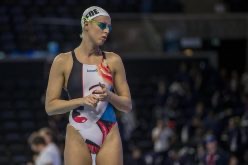 "No. The effort is great and I will soon turn 33 years old. I have already put a lot of stress on my body and mind. Since you care so much, they will be the last races of my career, so the Italian and Neapolitan fans can see me again. Although last race is a term I don't like – it creates expectations and anxiety."

Federica Pellegrini, photo by Patrick B. Kraemer
League Season 3
Energy, ISL Season 1 champions, will get its Season 3 campaign off to a powerful start with the help of Season 1 MVP Sarah Sjostrom, Chad le Clos and Florent Manaudou.
Match 2 follows straight on, from 28 to 29 August, and will feature defending champions Cali Condors, led by Season 2 MVP Caeleb Dressel and Lilly King, Beryl Gastaldello's LA Current, Kosuke Kitajima's Tokyo Frog Kings and the New York Breakers, with Michael Andrew.
London Roar and Team Iron enter the fray in the third ISL match on September 2-3 against Energy Standard and the New York Breakers. All matches will be broadcast live on ISLGlobal, with exact timings of the match ups confirmed at a later stage.
By the time the ISL gets going, the Tokyo 2020ne Olympic Games will be history.
The ISL Season 3 Match Schedule
| | | | | | | |
| --- | --- | --- | --- | --- | --- | --- |
| | DATE | DAYS | TEAM 1 | TEAM 2 | TEAM 3 | TEAM 4 |
| Match 1 | 26-27 Aug | Thu-Fri | ENS | TOR | DCT | AQC |
| Match 2 | 28-29 Aug | Sat-Sun | CAC | LAC | TOK | NYB |
| Match 3 | 2-3 Sep | Thu-Fri | ENS | LON | IRO | NYB |
| Match 4 | 4-5 Sep | Sat-Sun | CAC | LAC | DCT | AQC |
| Match 5 | 9-10 Sep | Thu-Fri | LAC | IRO | TOR | DCT |
| Match 6 | 11-12 Sep | Sat-Sun | CAC | LON | TOK | AQC |
| Match 7 | 16-17 Sep | Thu-Fri | CAC | IRO | TOR | NYB |
| Match 8 | 18-19 Sep | Sat-Sun | ENS | LON | LAC | TOK |
| Match 9 | 23-24 Sep | Thu-Fri | ENS | LON | TOR | DCT |
| Match 10 | 25-26 Sep | Sat-Sun | IRO | TOK | NYB | AQC |
| Match 11 | 29-30 Sep | Wed-Thu | TBD | TBD | TBD | TBD |
Speaking through the ISL, Energy Standard General Manager James Gibson said: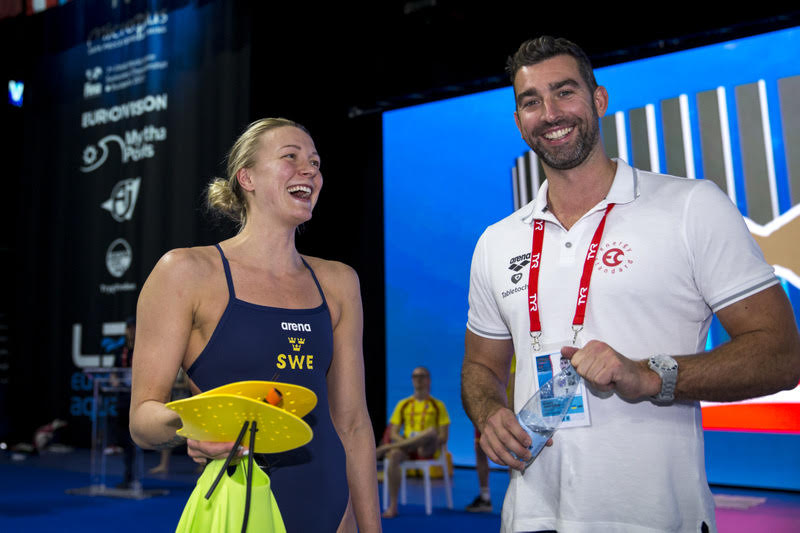 "Match 1 of the ISL 2021 is going to be very different to what we have seen in the previous seasons. The draft has fundamentally changed the dynamic of each team; Aqua Centurions and DC Trident will offer much stronger opposition than in previous years – especially Aqua. We also have to really understand the new rules in the 400-meter events and the skin selections as last year we were caught a little off-guard with the impact of the jackpot times. Both myself and our head coach Tom Rushton are very happy with our returning athletes and the new athletes joining us from the draft. Season 3 of ISL, I can sum up in one word: 'unpredictable."
The Regular Season – the first of three phases in Season 3 – will feature the 10 ISL Clubs in battles of four teams per match from 26 August to 30 September at the Piscina Felice Scandone in Naples.
The Regular Season format will see each of the 10 clubs compete 4 times, during the first 10 matches. After the first 10 of the 11 Regular Season matches, the top 6 teams go straight to Playoffs. There will be an 11th match between the 7th to 10th ranked teams after the first 10 Regular Season matches, out of which the top 2 teams will qualify for the Playoffs.
The Play-off phase will take place over three weeks in November, bringing together the top eight ISL Clubs to compete for a spot in the ISL Final. The ISL Grand Final is set to take place early January 2022, when the ISL Champions will be crowned.
ISL is finalizing its global host city selection process for the second and third phases of Season 3, with announcements set to be made in the coming weeks following talks with iconic destinations in Asia, Europe and North America.