Australian Selectors Do The Decent Thing & Add Matt Wilson To A Super-Strong Dolphins Team Of 35 For Tokyo Olympics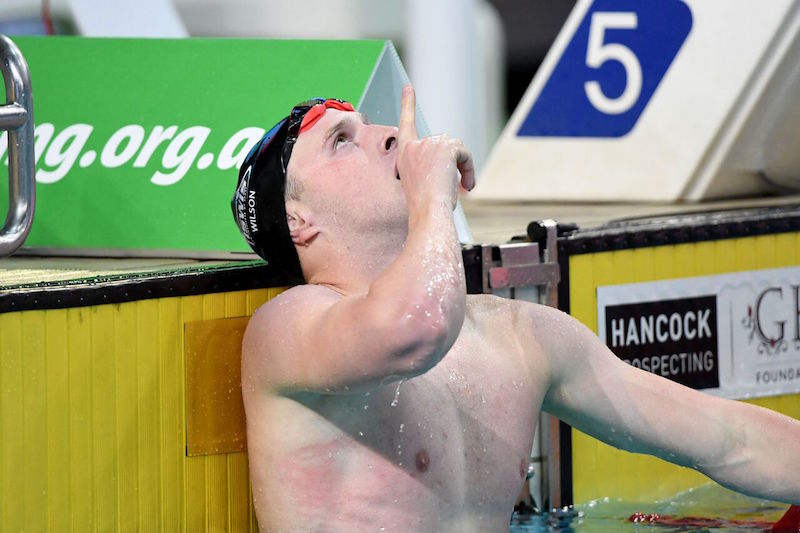 The Australian Olympic Committee announced a powerhouse 35-strong Australian Olympic Swimming Team for Tokyo in Adelaide tonight at the conclusion of selection trials.
The announcement including a decision to add Matt Wilson, former World record-holder in the 200m breaststroke but a fraction shy of the tough target time at trials, to the squad.
Wilson was nominated to the Team under Swimming Australia's selection policy under 'extenuating circumstances', a family bereavement having disrupted his trials preparation and affected his performance this week. His plight raised questions about what can be a traumatic selection process.
Wilson told Amazon Prime, which live-streamed the Trials: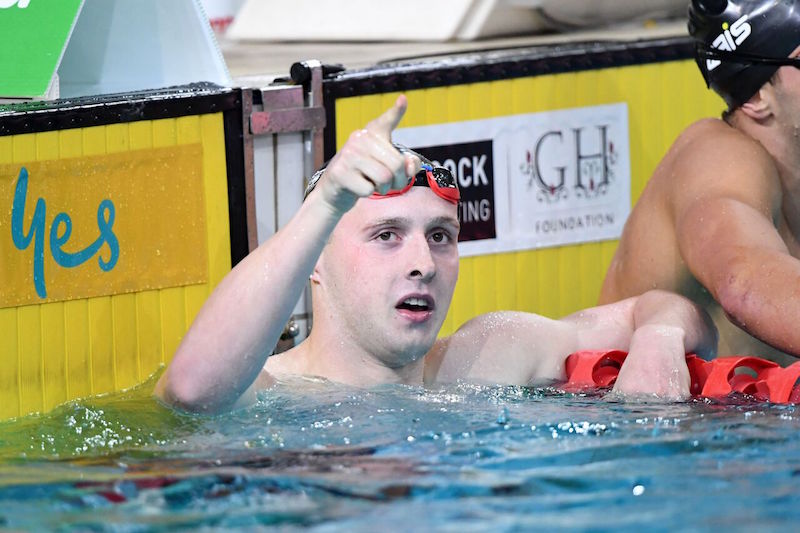 "I'm still trying to wrap my head around it quite honestly. Just 24 hours ago I didn't think I was going to be on this Olympic team. I was getting ready to plan my break. It's funny, sport. It's been such a roller-coaster 24 hours. I'm just stoked to be here and hopefully I can repay the faith for Tokyo. The last couple of weeks have been really tough and I'm glad I could make the team for her (his grandmother). I'm sure she'd be proud of me."

Matt Wilson – photo courtesy of Swimming Australia
Wilson hadn't told Swimming Australia selectors about the sad news. Conditioned to get through the pain, he tried to do that in silence. After his near miss hit the headlines in the Aussie Daily Telegraph, selectors started to ask questions about what might have caused him to be a critical touch off his form.
Rohan Taylor, head coach, told reporters in Adelaide: "We got informed yesterday (Wednesday) that there were some extenuating circumstances we needed to look into. We had a discussion as a selection panel last night. We determined based on the fact we have a former world record holder, won a worlds silver medal not that long ago, we wanted to give him the opportunity to add value to the team."
Dolphin School Of 202One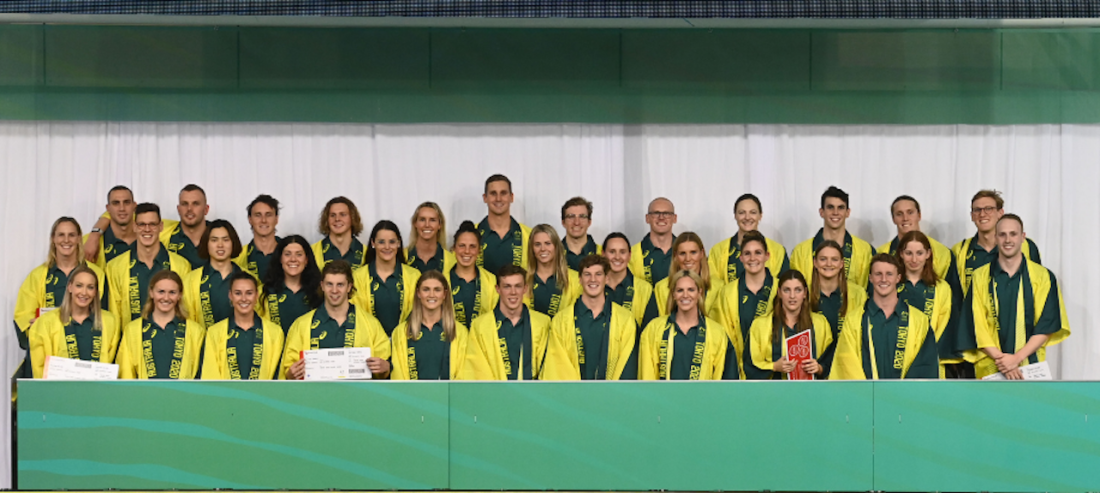 Emily Seebohm and Cate Campbell join legend Leisel Jones as the only Australian swimmers to ever make four Olympic Games, with the team also including three athletes named to their third Olympics, nine to their second and 21 debutants.
The team selection follows a blistering week of racing, which saw a world record in the 100m backstroke from Kaylee McKeown, Commonwealth records by McKeown (200m Backstroke), Ariarne Titmus (200m and 400m Freestyle) and Zac Stubblety-Cook (200m Breaststroke) and a host of Australian records.
Australian Olympic Team Chef de Mission Ian Chesterman said tonight's announcement was a great milestone for all 35 athletes after the conclusion of trials in Adelaide.
"Tonight's selection caps a special week in the pool, with exceptional achievements from our athletes,"Chesterman said. "Swimming has such an incredible Olympic history for our country and this Team is ready to build on that legacy with their own inspiring performances in Tokyo.
"Congratulations to all of the athletes, the coaches, support staff, friends and family who have been there every step of the way to help them realise their Olympic dream."
"I want to highlight Cate Campbell and Emily Seebohm in particular – achieving a feat of four Olympic Games, only reached by one Australian swimmer in history, is testament to their persistence, character and talent and I am thrilled to have such fantastic ambassadors on the Australian Olympic Team for Tokyo.
Australian Head Coach Rohan Taylor congratulated the athletes on their selection. He said: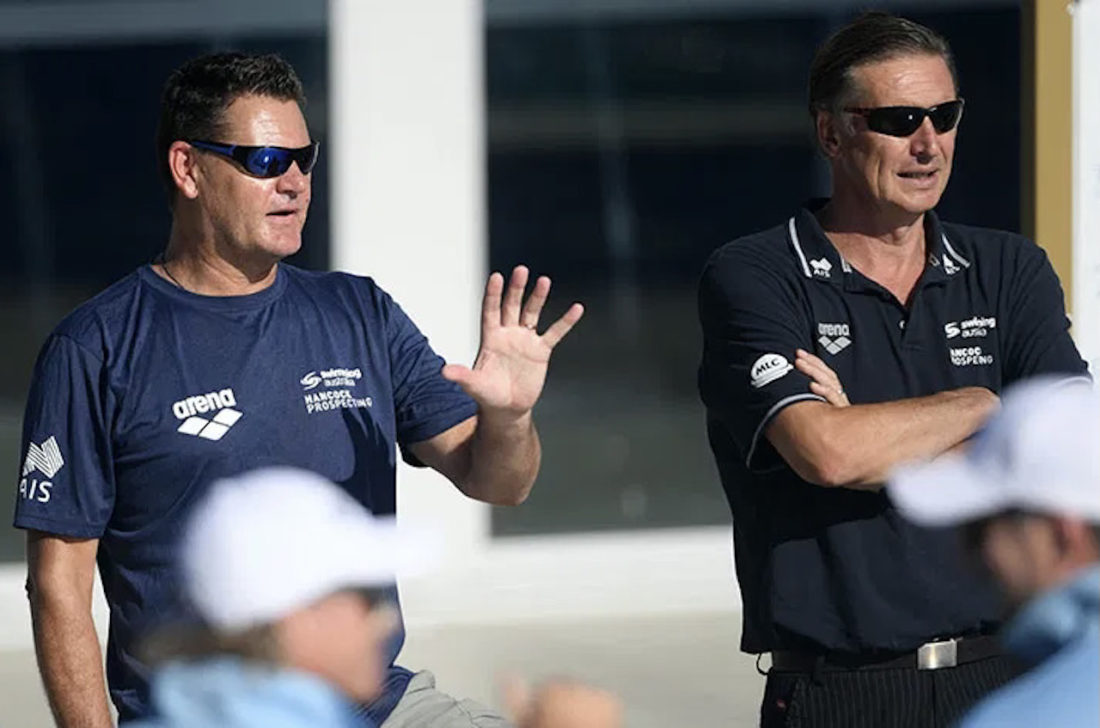 "I've been really pleased with the performances this week. It's so great to be able to get back to quality racing at a meet like this and see our team perform so well. I feel we have a strong team, and I'm particularly pleased with the strength of our relays, it shows the fantastic depth in this squad. Getting selected onto the Olympic Games is a real team effort. These athletes have great support behind them, congratulations and thank you to the coaches, support staff and supporters who have helped make this happen. We have a big five weeks ahead of us. Now it's about preparing our athletes for what they'll experience and get them ready to perform on the biggest stage in the world in Tokyo."
Australian Olympic Swimming Team

for Tokyo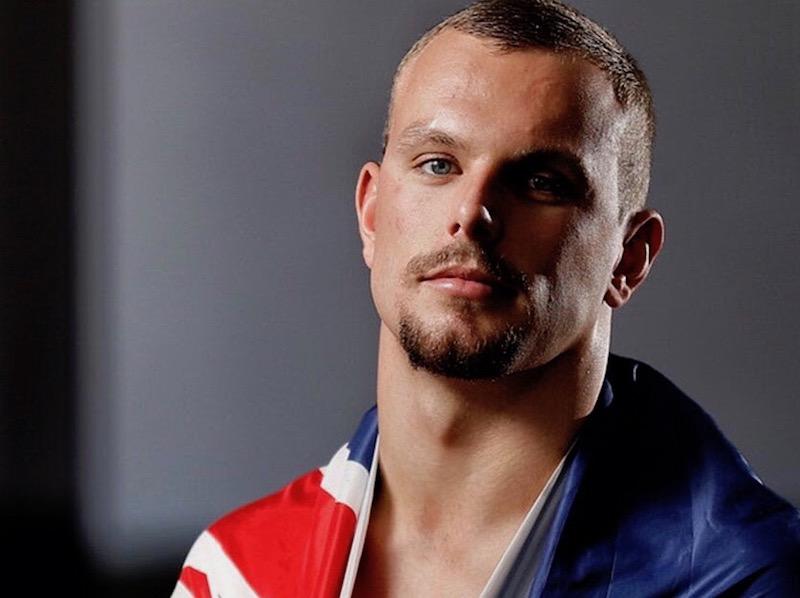 • Bronte Campbell, Knox Pymble, NSW
• Cate Campbell, Knox Pymble, NSW
• Tamsin Cook, UWA West Coast, WA
• Madeleine Gough, TSS Aquatic, QLD
• Jessica Hansen, Cruiz, ACT
• Meg Harris, St Peters Western, QLD
• Abbey Harkin, St Peters Western, QLD
• Chelsea Hodges, Southport Olympic, QLD
• Emma McKeon, Griffith University, QLD
• Kaylee McKeown, USC Spartans, QLD
• Kiah Melverton, TSS Aquatic, QLD
• Leah Neale, Chandler, QLD
• Mollie O'Callaghan, St Peters Western, QLD
• Emily Seebohm, Griffith University, QLD
• Jenna Strauch, Bond, QLD
• Brianna Throssell, UWA West Coast, WA
• Ariarne Titmus St Peters Western, QLD
• Madison Wilson, Marion, SA
• Kyle Chalmer, Marion, SA
• Isaac Cooper, Rackley, QLD
• Alexander Graham, Bond, QLD
• Tristan Hollard, Southport Olympic, QLD
• Mack Horton, Melbourne Viccentre, VIC
• Zac Incerti, UWA West Coast, WA
• Mitch Larkin, St Peters Western, QLD
• Se-Bom Lee, Carlile, NSW
• Cam McEvoy, TSS Aquatic, QLD
• Jack McLoughlin, Chandler, QLD
• David Morgan, TSS Aquatic, QLD
• Thomas Neill, Rackley, QLD
• Brendon Smith, Nunawading, VIC
• Zac Stubblety-Cook, Chandler, QLD
• Matthew Temple, Nunawading, VIC
• Matthew Wilson, SOPAC Swim, NSW
• Elijah Winnington, St Peters Western, QLD