What Swimming Can Learn From The Athletics Integrity Unit: Ex-WADA Boss David Howman On The Meaning Of Independence & More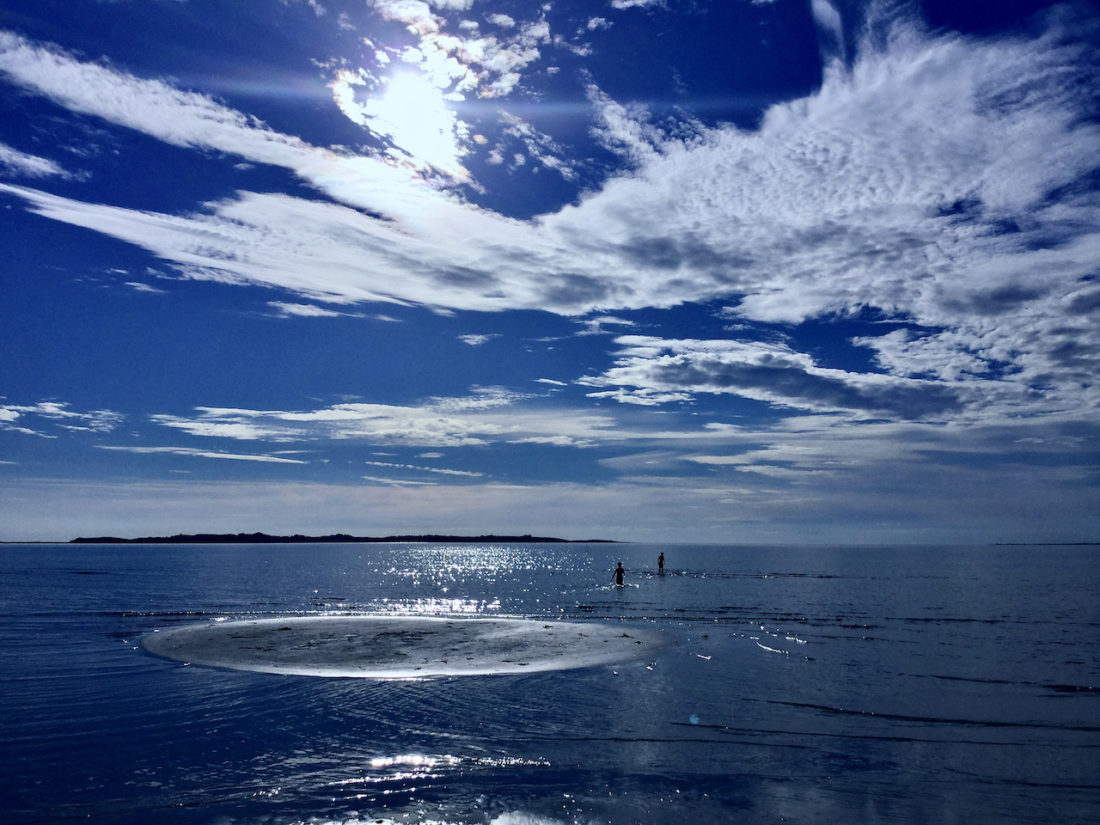 David Howman, is the Chair of the Board of Directors at the Athletics Integrity Unit. Formed in 2017 as part of a reform process of World Athletics under the guidance of Sebastian Coe, the unit is independent and, as such, is a trailblazer for reform processes across the entire range of Olympic sports, swimming included.
Howman has given the FINA Reform Group report a first read. While he advocates for and encourages such processes, he also notes that the FINA recommendations that will be put to a vote of the Congress of 209 nations (not all will actually exercise their right to have a say) indicate that the swimming authority is in the infancy of its stated aim of making radical changes to governance of aquatics sports.
SOS caught up with David Howman to discuss the meaning of independence and consider the insightful signposts from athletics that swimming and the leadership of FINA might take a steer from on the road to the Good Governance goal they have set themselves.
Where The Term Independent Needs Enhancing
'Independent' authority. Alien in Olympic sport for more than 100 years, it was given life by World Athletics in 2017. Swimming now wants one to: a transformative integrity unit and attached investigative chamber, both recommended by coaches and others down the decades but now a must as part of the International Olympic Committee's Vision 2020-05 agenda.
Having looked through the FINA Reform document, what did David Howman think about the scope of "independent" in the context of the number one theme listed by FINA for the Integrity Unit to get its teeth into?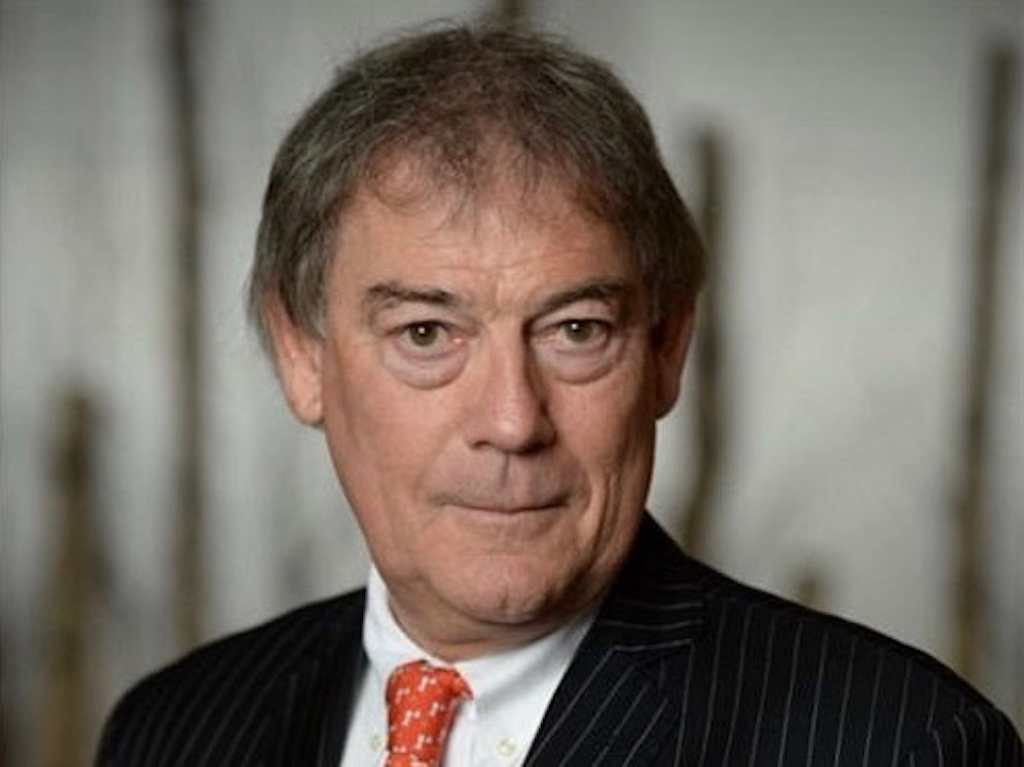 "I think FINA has still got an agreement with the ITA (International testing Agency) and that's not going to be discarded [as things stand in the reform process recommended so far] so whatever they do in the anti-doping area is probably only in-competition stuff and at their own events. They won't be responsible for the crunch work, which really does sort out the cheats from the others through the out-of-competition stuff, so that's a bit of an issue."

David Howman, chairman of the Athletics Integrity Unit
He explains why. "You've got to remember that I in the ITA, when first promoted by the IOC and WADA, I understand, stood for "Independent", that was the name that they put forward to the Swiss authorities – Independent Testing Authority. The Swiss authorities wouldn't accept the fact that it was independent and said they would only accept a different name – and that came through as the International Testing Agency. So, the ITA doesn't yet have that ring of independence from my perspective."
He adds: "The other thing, from our point of view, is that any anti-doping program run by the AIU be looked at from a quality perspective. You can run an anti-doping program on a quantitative approach. You can tell the public that you've tested 1,000 athletes and they're all clean. You and I could do that, you wouldn't need to be thinking very much about a program to be able to achieve that."
Instead, anti-doping efforts had to go well beyond ticking numbers, rattling out "we tested x thousands' statistics and declaring 'look, we caught a thief', while the criminal masterminds walk free, so to speak.
"The way that the AIU has gone about its work is best of class," says Howman. "From my perspective – and I have nothing to do with the operations at all – they're doing what we were setting out to try to achieve at WADA when I was still there. That's what your job is: to try to find those who are trying to beat the rules and make sure they're banned. It seems to me that [other manifestations and models of anti-doping vigilance and governance] were run by people who were just trying to achieve the numbers so they can justify their existence rather than eradicate the cheating. That's an issue in anti-doping."
The Sun Yang saga remains a case in point, the swimmer banned for four years and three months for his second offence, while his entourage of doctors, including twice-suspended Dr. Ba Zhen, politicians and even anti-doping officials, go unpunished even though it was very clear that at least three of them had contributed significantly to a test sample being removed from the chain of custody after the athlete had given his signed approval and handed over the blood he agreed to submit for analysis.
Go back to Sun's first offence and, similarly, there is evidence that the reason for leniency of punishment – that CHINADA had not translated the 2014 WADA Code in time and that had led to a positive test for a substance newly added to the list of banned drugs – is actually false: Chinese documents show that CHINADA issued a translated version of the WADA Code in January 2014, while Sun Yang did not test positive until May that year. That evidence was not taken into consideration at the time of the first offence nor during the Court of Arbitration processes that led to more leniency being shown when a suspension of eight years was reduced to one of four years and three months.
Those kinds of issues and lingering questions have led to a lack of trust in the anti-doping system that Howman believes can be removed by robust system that understand what the anti-doping role is and then follow through in an environment in which politicians are no longer posing as policemen nor are they interfering in the work of those who are charged to police sport in an independent capacity.
Of all of the issues on the FINA reform agenda so far, the federation's handling of doping issues has been vexatious, to say the least, attracting opprobrium from athletes, coaches, and, among others, anti-doping experts, including those who resigned from leading positions in 2016.
A quick flashback to September 2016:
Almost half of the independent anti-doping experts on FINA's Doping Control Review Board, including chair Prof. Andrew Pipe, have resigned amid claims their advice on how to deal with the Russian doping crisis was ignored before the Rio Olympics.
Canadian Professor Pipe, who chaired FINA's doping control review board (DCRB), Dr Larry Bowers, off the USA, and Dr Susan White, of Australia, three key figures on the review board eight-strong panel wrote to FINA president Julio Maglione on Thursday to render their resignations.
In the letter the three experts say that the review board had unanimously agreed a process to assess each Russian swimmer's eligibility for the Rio 2016 Olympic Games in response to the World Anti-Doping Agency-commissioned investigation into state-sponsored doping in Russia, led by Prof. Richard McLaren.
"Despite the anti-doping expertise of the individuals who make up the DCRB, FINA chose to ignore our advice," the resignation letter states. "We learned of FINA's decisions regarding the eligibility of Russian competitors only by observing the Olympic competition. We were disappointed to note that our recommendations were not followed – and even more disappointed to receive no specific response to a subsequent written request for information regarding the reasons for FINA's decision."
The resignation letter comes with a note of explanation that " … a unanimous recommendation that provided the criteria for a competent review of the adequacy of the anti-doping scrutiny to which Russian competitors had been subjected" was disregarded by FINA.
The experts conclude:
"This decision, combined with the failure of FINA to enact other recommendations that the DCRB has made in the past, is incompatible with our dedication to clean sport and optimal anti-doping practice."
End of archive. Pretty damning stuff.
The loss of trust in governors was great, and not only the man who made the headlines, Cornel Marculescu, the former director, but the 'executives' from leading swim nations who failed to challenge in transparent fashion the director's lead and behaviour. To the wider sport, there was no consequence for the director after he hugged Sun Yang on the deck at the Rio 2016 Olympic Games before the world media heard from Sun how one of the chief anti-doping policemen was "like a grandfather' to swimming in China, a nation that accounted for some key FINA sponsors at the time of Sun's offences.
With a nod to the incidents that have eroded trust in FINA, Howman said: "We agree about them; they are very important issues that you have to understand when you're dealing in this area." He explains: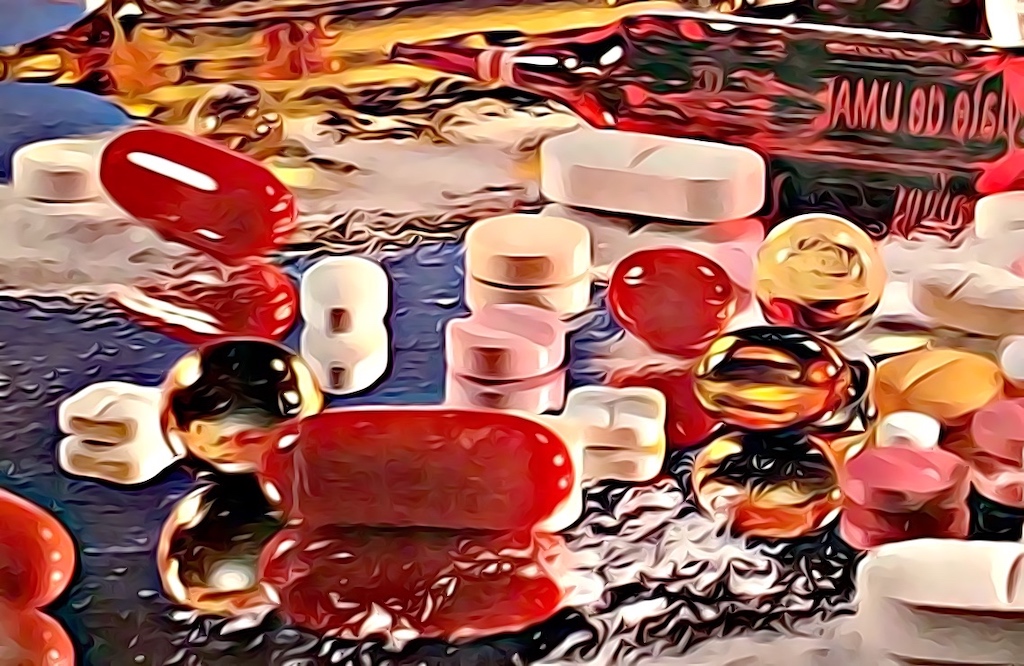 "Anti Corruption is not much different. I do a lot of anti-corruption work and anti-bribery work and you have the same sort of issues that crop up. That's where you need … people who are independent and have pretty good upstanding values in line with what the organisation is trying to achieve – and they carry it out. But if you've got people who are going to say 'I'm there for the gig and I want to make sure I get this gig to be as long as possible, I'll just do what my paymasters tell me, or I assume they're going to tell me, then you don't get the right outcome."

David Howman – image sketch courtesy SwimSketch, mirroring the cover of Brigitte Berendonk's revealing and excellent "Doping, from research to Fraud"
Appointing An Independent Integrity Unit
Independence. What is it and how close can you get to it in a complex world of any connections? The new FINA director Brent Nowicki, suggests that swimming can learn from other sports but must carve out a reform that suits the shape of aquatics. Some overriding principles are hard to avoid, however.
Take the question, how does one avoid influence that shouldn't be there?
Says Howman: "Independence is a pretty vexed word. It's not as though anybody, everywhere is independent; we're all dependent on something, so the issue is how do you achieve the best-possible independence. What Athletics did, which was nothing to do with me, when it was still the IAAF when they decided to establish the AIU was to make sure that the appointments related to that body were independently done."
He then describes the kind of process that FINA might do well to follow if it wants to avoid any suggestion that the political realm in swimming has a controlling hand on the 'independent' process: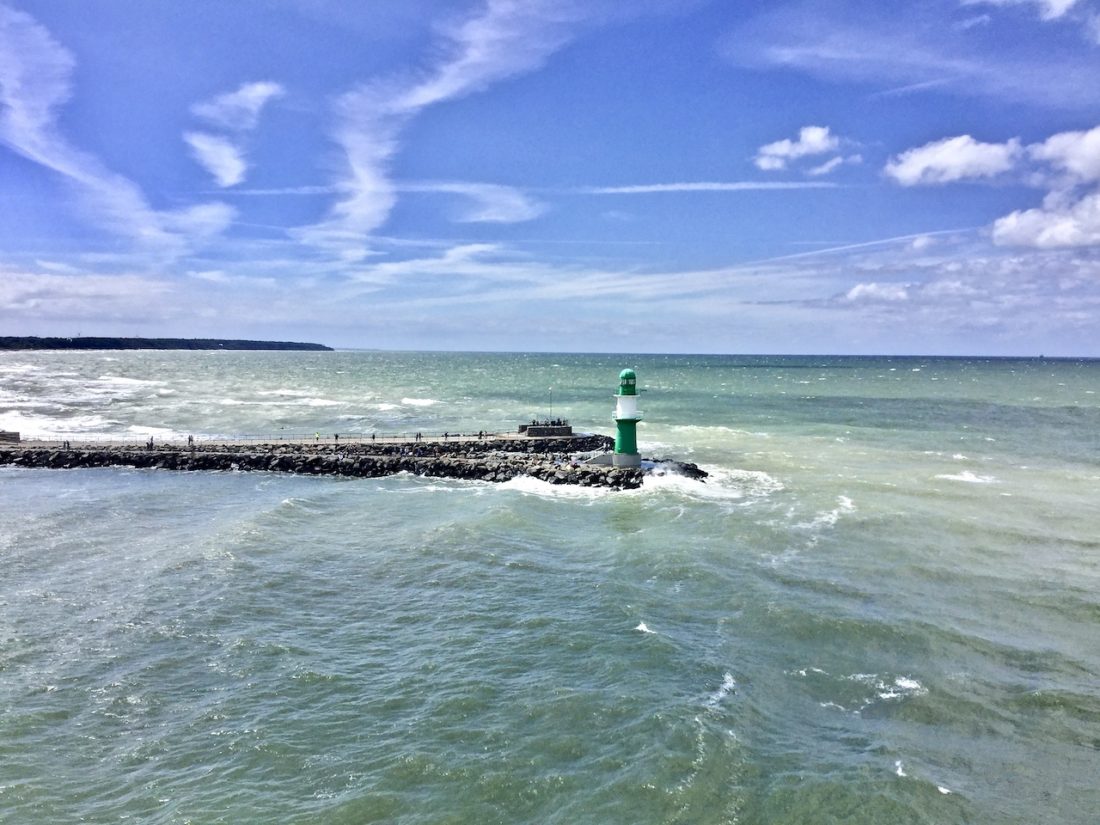 "Although at the end of the day, Congress rubber stamps, if you'd like, the recommendations, it is all done by an independent appointments panel, which does not included anyone from [the IAAF, now World Athletics] and then those who apply to that independent appointments panel are independently vetted by another group of people totally disassociated from World Athletics. So you've got that process, which is pretty good. I've been through not personally and it's not easy."

"After that, I think the second component that at least puts us [Athletics Integrity Unit and, as a result, track and field because of the decisions it has taken] on the map in a way that perhaps others are not thinking is that we have total operational independence. We have to report once or twice a year to World Athletics, to Congress and to the council as to how we're proceeding … how we're spending their money, but they have no right to interfere with what we're doing.

"That operational independence is vital. You don't want people telling you who to test (anti-doping) or of the things you ought to be doing. We've had four years of doing that and I think the record speaks for itself. We don't want to praise ourselves or tell you how well we're doing: I think you should be judged by what you achieve and that should be the way it is. That's how it works."

David Howman . Image – Swimming S.O.S – by Craig Lord
FINA has for all too long insisted on being promoter and policeman for aquatic sports under its jurisdiction around the world. Many have paid a price for that, as have the sports in question, swimming and swimmers and those closest to them, including parents and coaches, more so than any others.
The GDR era, the China Crisis of the 1990s, the Russian scandal that stretched beyond its own borders to the United States and the events surrounding Yulia Efimova at a time when Kazan was preparing to host the 2015 World Championships, and then the Sun Yang saga and the enormous stain it left on FINA's reputation: all of that and the trail of tears left in its wake have highlighted the heavy weight and price attached to anti-doping and practices that have made swimming a go-to place for rogues.
Now, the latest FINA president, Husain Al-Musallam is driving a reform process that pledges to take aquatics far into waters the global regulator and its leadership figures of the past 30 years could have charted and were called on to chart but never did. Al-Musallam describes the first wave of reform measures as a "necessary cultural shift".
The have been hastened by factors internal – athlete power, a class action linked to the International Swimming League and the significant, climate-change challenge brought by the League; plus the International Olympic Committee's Vision 2020, now extended to "2020-5" and its insistence on independent oversight of certain aspects of governance – and external, such as the League and the first financially empowered threat to FINA's monopoly, as well as mainstream media reports highlighting doping scandals, corruption among Bureau members and other shenanigans apt to have a corrosive influence.
As the swimming authority moves towards embracing the need for independent oversight, I note the size of the tanker that needs turning around in a tight space if FINA politicians are genuinely going to remove themselves and the day-to-day work of regulating and rule-making from the policing and oversight required for good governance, and then turn to one among many challenges ahead.
Conflicts of Interest
Among the biggest questions facing FINA's reformists centres on the extent to which conflicts of interest will be allowed, how they will be defined and who will define them. FINA is a realm in which some of those who 'serve' as volunteer executives are also making money from that realm through their external professional positions. In the previous three Bureaus and executive leaderships at FINA, at least seven members had commercial interests linked to external organisations bidding for or engaged in contractual work, some of it highly lucrative (seven figures upwards, for example).
In 2017, a bitter race for the FINA presidency led to revelations of infighting among members of the FINA executive. Allegations of conflicts of interest were considered by an in-house Ethics Panel, which, to the surprise of no-one paying attention, declared 'nothing to see here, move on'.
In an environment of best-possible independence, any allegation of a conflict of interest would be put straight to the Aquatics Integrity Unity, if that is what it ends up being called, and assuming Congress follows the wishes of the IOC and Al-Musallam. Of course, whether such a unit is able to deal independently with any allegation of a conflict of interest depends on how much control political leaders relinquish and allow.
Throughout our interview, Howman is clear that he cannot comment on any specific cases and I do not ask him to. On this topic, I simply ask whether conflicts of the general kind I describe to him would fall within the AIU's jurisdiction were they ever to crop up in the world of track and field regulated by World Athletics. Howman replies:
"Our jurisdiction is mandated by the Integrity Code that we operate under. There are issues in relation to conflict which come up under 'governance'. We have dealt with those sorts of things, not directly as a 'conflict of interest' but certainly directly in the area of governance. That's entirely dependent upon what the Code describes but I think you would find that if someone had done that [served on a board in a position in conflict with a role at the federation] and had acted contrary to a stated policy on that, then we would certainly have a look at it."

David Howman – Image: Turbulent waters … By Craig Lord
Conflict-of-interest policies are common among government institutions, private corporations and businesses of many kinds. They are often accompanied by a mandatory and open register of interests. In state governance far and wide across the world (and certainly in most of the nations represented on the FINA Bureau), failure to declare or false declaration can result in prosecution. FINA has had no such open registers, does not publish the details of its members' conflicts of interest and has accepted internal explanations and practices such as "stepping outside the room" (an archaic practice that at the heart of the culture of style prevailing in Olympic sports governance has been open to question, with good reason).
The question for FINA as it works out the reform pathway ahead is whether to apply to political and expert office bearers in the voluntary sector the same conflict-of-interest policies that appointees to the Integrity Unit and, indeed, FINA staff must adhere to under threat of penalty or expulsion. There are serious reasons why that should be the case if FINA is serious about the "cultural shift" Al-Musallam has pledged.
Howman notes what happens in the world of athletics, where such matters apply to all, the politicians, too: "The vetting process that we have now in athletics is another area where these things are pointed out, pretty much straight away so people can't be appointed without going through that. I can't tell you the outcomes of that process but I can tell you that I've been subject to it but not been inside it.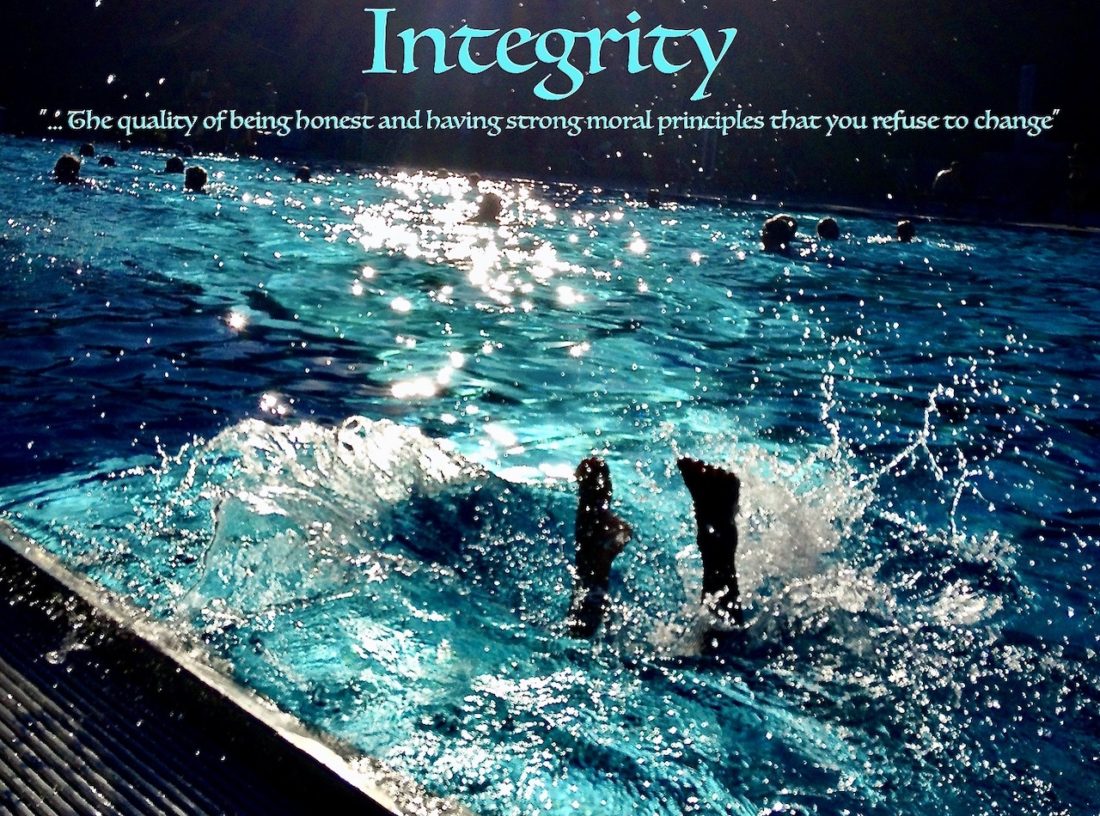 "My understanding is that it's very thorough, so there are things that, for instance, if I wanted to take a position on another board, I have to go through the vetting process to see whether there's any conflict. And if there is one, well, I've actually been told, pretty straight up and down, that I shouldn't do it. This happened to me … I was told that if I want to continue in this job I would not be able to take a position on the board, which is fair enough. I get it. That's fair."

Integrity – time for swimming to take the plunge and harness independent scrutiny to the governance of the sport – image by Craig Lord
He confirms that such fairness also applies to the political class. Just two years after it was formed, the AIU had to conduct an overnight investigation into claims that a political figure bidding for a place on the ruling council of World Athletics was bribing people to vote for him in the poll about to unfold. There was enough evidence to conclude that the man should be taken off the list of candidates. World Athletics accepted the ruling and acted accordingly.
"We did that overnight and it proved that it can be done," says Howman. FINA has never come remotely close to any such process before, let alone one run by an independent body charged with delivering a ruling that the federation is bound to comply with.
The question for FINA is: do all your 'long-termers' get it as they help shape what makes it into any code covering the jurisdiction of an Integrity Unit?
There can be no question that there are people in key positions of authority right now who are members of boards of organisations that apply for funding from FINA.
Harness that to an old culture and governance style Al-Musallam says he wants rid of and we see an environment in which most Bureau sessions consisted of "a show of hands before lunch, with very little to no discussion whatsoever", as one executive once described to me. In such an environment and in the absence of an open, fully transparent, register of interests, it is not hard to see that what the executives benefitting from the governance style and boundaries they set might well fall below the standards expected by stakeholders who work in other realms and know what good and bad practice looks like.
As we see in our trawl of the FINA Reform Group recommendations, there is ample scope to set the right environment and consider conflicts of interest under "Ethical violations" and couple that to provisions made under "composition" of the new Integrity Unit Board and its Investigative Chamber, none of which should have any connections to members of the FINA Bureau, its executive nor the companies for which any of those people work on any level. In short: there should be no undue influence of the kind almost inevitable in a governance structure that saw the people who might be the subject of complaint and inquiry decide who would be appointed to an in-house Ethics Panel that includes people who were once executives at FINA themselves and have been part of "the Family" for decades.
Whistleblowing – New To FINA
The AIU is looking at improving on the term 'whistleblowing' because of the more negative connotations associated with 'informing'. Howman says he would like to see some terminology that reflects "things that are greatly positive" and bring to light rule breaches, harmful practices and wrongdoing.
I point David Howman to a whistleblowing policy of a sports outfit in which four levels of reporting might all involve a potential whistleblower reporting to someone with solid, if not deep, connections with the management and leadership of the organisation that could itself be the subject of complaint. In such circumstances, especially in fairly close-knit communities like those in specific Olympic sports, how to ever get any whistleblower to come forward? Says Howman: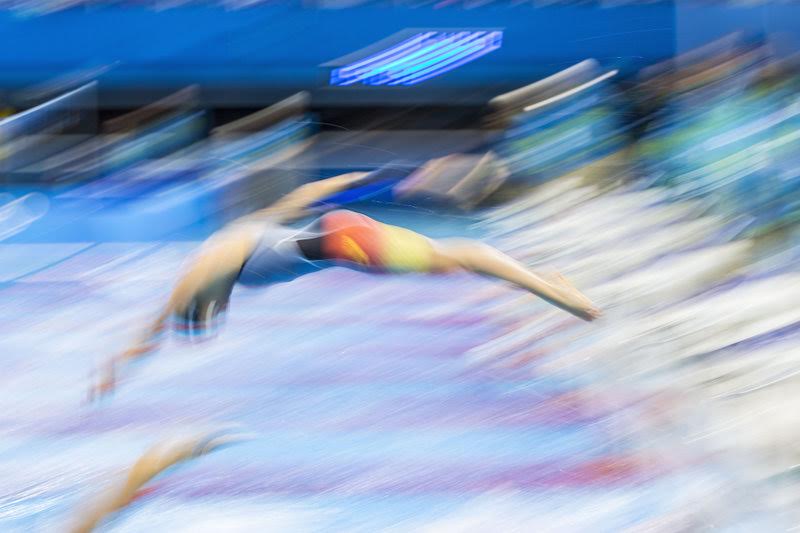 "The area of whistleblowing is substantially about getting information from athletes and athletes don't trust authorities because the authorities are those who fund them and select them and so on. And so you can't have a system set up where the authorities are part of whistleblowing policy. They're never going to have the confidence in it. You've seen it, I've seen it many times in recent years in the whole safeguarding area.

"Journalists are more trusted than anyone in sport in this area. That's where it is. So, you have to have your policy subjected to regular review to ensure that it's working. Our policy is really retained within the management process which is separate from any authority which has anything to do with the sport. That makes it at least possibly more attractive to those who are going to come forward. We've certainly been blessed with many whistleblowers. I don't like the word, actually … its more or less like snitching. I understand why we're using it but I would like it to be more welcoming. If it doesn't work (as a term), you should change it. Same as safeguarding, that doesn't work in the way it should either."

David Howman – image, off the blocks, by Patrick B. Kraemer
The AIU is looking at writing terminology that reflects the positive that can come from 'whistleblowing' and 'safeguarding'. "It's a moving feast in some ways but that's how we're looking at it, how we're running it."
Investigations Staff Fit For Purpose In Sport
Howman notes that Seb Coe at the helm of World Athletics "never knows what we've got within our information services and data collection. If it were not that way we'd be gone. There's another aspect of the AIU that reminds me of the days of Prof.Taffy Cameron, the renowned forensic pathologist who applied his work in the field of criminality and the mindset of rogues to what he thought cheats in sport – not the athletes but the folk in the shadows pushing performance-enhancement with banned substances and practices – might do in particular circumstances.
In the 1990s, his work included intelligence that would lead to Michelle Smith de Bruin being suspended for manipulation and seven members of the national China swim team testing positive when unexpected spot checks were made on them at Hiroshima airport as they arrived for the Asian Games a few weeks after the Rome 1994 World Championships marked the start of the Chinese women's team taking off where the GDR women's team left off own the fall of the Berlin Wall.
Prof. Cameron was reprimanded by Cornel Marculescu, the director of FINA, with no dissenting word from the politicians at the helm of FINA leadership, after this author broke the story of Smith's anti-doping difficulty. Marculescu had assumed that the Prof had informed me of the Irish case and the particulars that appeared in a report in The Times newspaper. The director was wrong. The information that proved to be correct came from other sources.
The work of Prof. Cameron and colleagues in similar roles in their professional lives beyond the swimming realm they understood because of involvement in the sport and voluntary work for clubs, was critical to catching cheats. It's a big plus that has been harnessed by the AIU. Says Howman: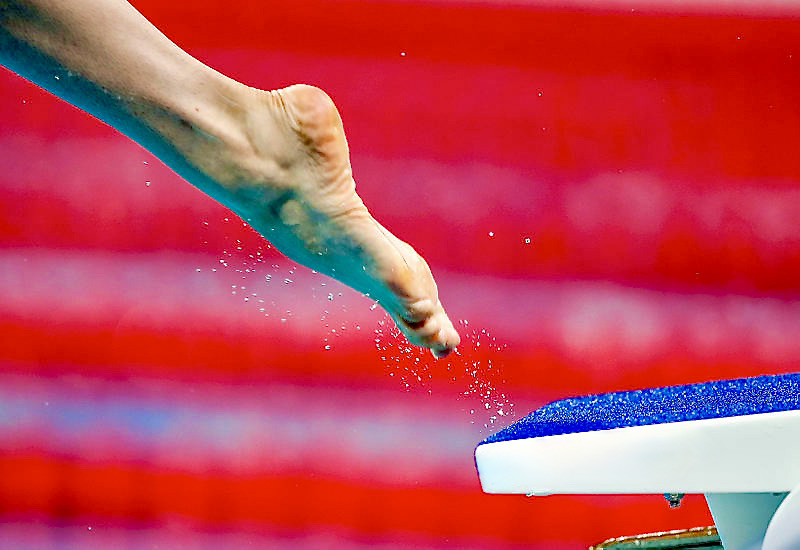 "I think we've got almost 50% of our management team who are investigators. They're not all former police people. I'm not even sure whether we have any former police people; we've got people who have investigated war crimes, and all sorts of things. It's a new approach and the reason for that is – and this is not a criticism of the police, they've got a job to do, but they have to do it pretty restrictive set of rules which they have to follow – that when you're starting to investigate the sorts of things we're talking about in sport you have to get your mind outside of a strict set of rules, you've got to be able to operate with a far-reaching mandate. We've just found that the people that we've hired have got that and have done extraordinarily well."

David Howman – image – Red warning on the water – by Patrick B. Kraemer
In part two of our interview with David Howman, to appear in the next instalment of this series, we consider whether sport is keeping up with cultural shifts in society and does it need to. Or is there a case for arguing that sport is being asked to go beyond societal expectations and prevailing 'norms' when, for example, it comes to what constitutes acceptable behaviour? We also ask whether sports leaders are doing a good job – or any job at all – on storm-warning, on looking at what future challenges might look like and working out responses in pro-active fashion rather than being caught on the hop and having to be reactive to developments that it could have thought about long before crisis point.