Remembering Fran Crippen – 11 Years Since His Passing On FINA & USA Swimming's Watch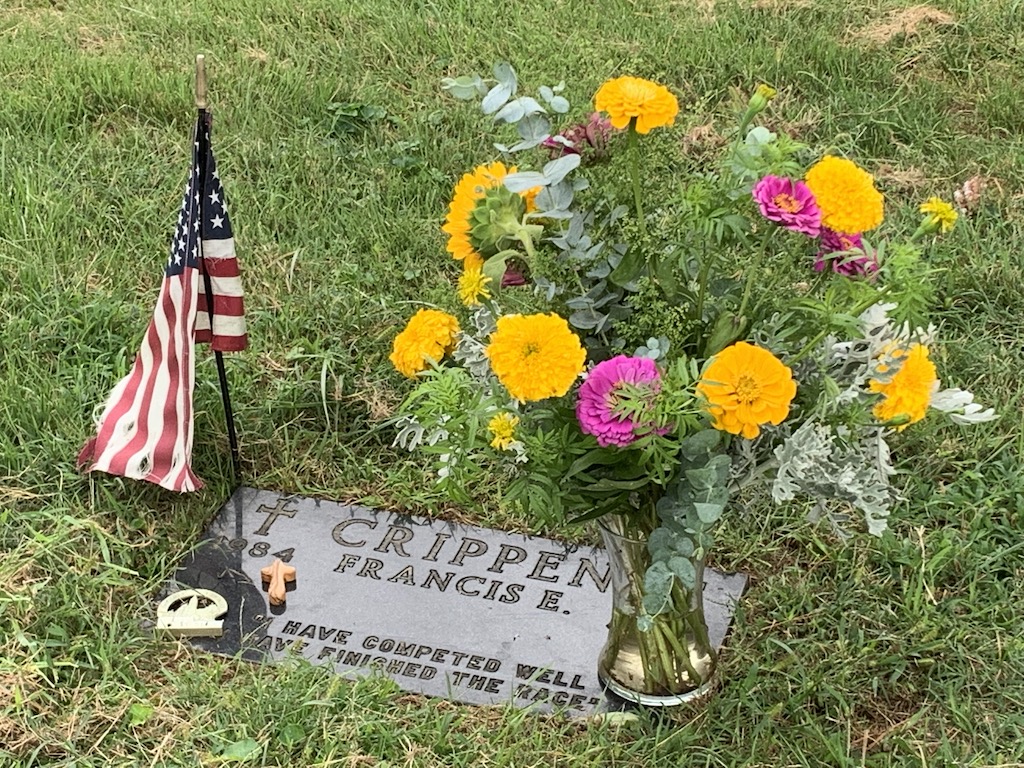 Today marks 11 years to the days since Fran Crippen, the USA swim and open-water ace, lost his life in a FINA World Cup race off the coast of the United Arab Emirates in preventable circumstances.
None of those who should have been held accountable were held accountable. That remains the case today. Beyond that, the bigger sorrow is the loss of the man and all that might have been in a life wiped out after just 26 years. Fran packed a lot into those 26 years and that will be the enduring memory and gift of his life.
At a time of writing a book on that life and the circumstances of his passing, there is no more to say this day. On many levels, the way we marked the 10th year of Fran's passing speaks volumes about the greatest tragedy on the watch of FINA and USA Swimming. Here is that article from our archive: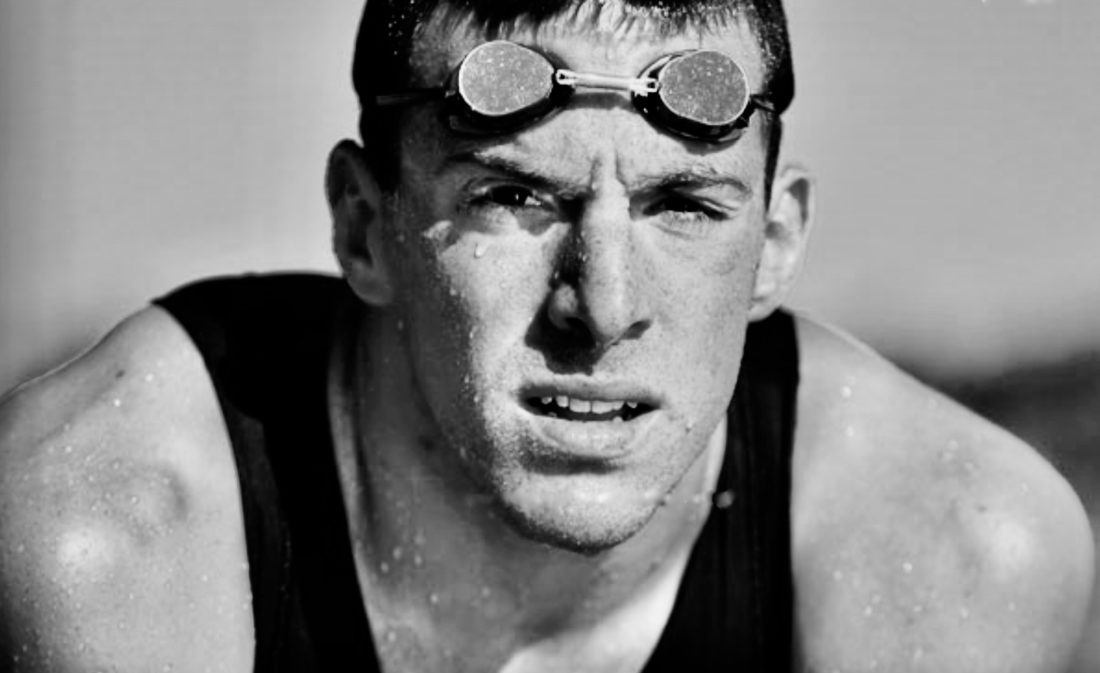 Fran Crippen A Decade Gone: His Mother's Song Of Sorrow & Salvation in The 'Reservoir Of Joy'
23.10.2020: Fran Crippen lost his life in a FINA World Cup race off the coast of the United Arab Emirates with no official USA Swimming staff present 10 years ago this day, 10-23-10. He was 26 years old. His passions lives on in the work of the Fran Crippen Elevation Foundation (FCEF).
The death of the American swimmer on October 23, 2010, in mid-cycle racing and as a key contender for Olympic marathon gold come London 2012, was, his mother Pat told S.O.S this week, "tragic, senseless and preventable".
Do not let her hear you call it an anniversary. Says Pat Crippen:
"I hate that word. I use marker. Anniversary to me is a happy thing and this is not a happy moment. I see it as the 10-year marking of Fran's death."
Each year since the first day of shock and sorrow deeper than the oceans Fran Crippen raced in, the Crippen family relives the nightmare of a week no family in the world would ever want in their vault of memories.
It requires those for whom grief is a regular companion to steel themselves, take the brace position.
This is a dreadful, horrible, painful day for us.

Pat and Pete Crippen
Time for heart, soul and spirit to crash land in a countdown to the groundhog-day of grief. A son is reported lost at sea … he had slipped from view unnoticed by the guardians of swimming … he is found … far too late … never to return.
It was Fran's big sister, Olympian Maddy Crippen, the first born of four who would become world-class swimmers and the swiftest swim-sibling quartet in history, arrived at the family home in Conshohocken, Pennsylvania, just beyond dawn to deliver the devastating news. Coach Dick Shoulberg stood shaking with sorrow and rage on the pavement outside … until agony had been articulated by a family heartbroken, uncomprehending, wretched, inside and out.
What followed turned a normal week in the life of a swimming family into one that is carved in their hearts and minds for eternity: the mundane task, the goodbye, the missed hug, words that would be the last they'd hear of their son, the email from overseas, frustration with the Phillies, the excitement of an end-of-season holiday in Rome Fran was looking forward to with his girlfriend Caitlin, rushed cancellation … all of it snapped from fast-forward to slo-mo, then freeze-framed, cut into cubes, shredded, bottle into a bitter brew and labelled in ink indelible for future reference and recall.
The wound is sometimes felt more, sometimes less, but it never leaves them. Pat tells S.O.S: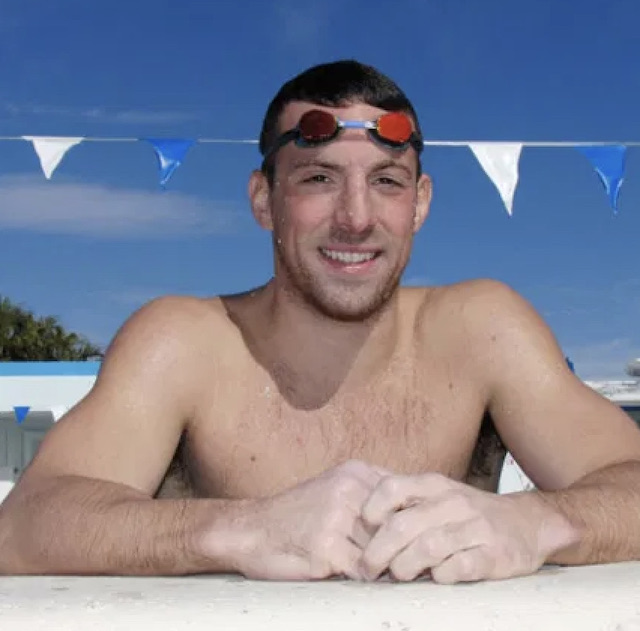 "It's always a hard week. I know what we did Monday, what we did Tuesday; I remember the email I got from Fran on the Wednesday; what the Phillies were doing – he was always upset about the Phillies (Philadelphia Phillies baseball team)… so, I go through that every year and, of course, this year will be no different. You know, 5 years, six years, ten years … it's still so raw."

Pat Crippen
The pause is stacked with silent time, the pursuit of healing, perspective, before Pat adds: "But not as raw as it was that day."
Each member of the family has handled grief in different ways. Part of Pat's approach, beyond recourse to prayer, has been grief counselling and meditation. She told me this week:
"I was going a little deeper with this and doing some meditation not long ago and they talked about how you have to have a reservoir of joy to draw on when the sad moments settle in. Believe me, the sad moments still settle in."
Another short pause, a deep breath and a hint of desperation in a ripple of brink-of-tears laughter that is followed by a resolute:
"But I have this reservoir of joy in my heart."
It started with Gregg Troy, the Florida Gators coach who asked for Teresa to be pulled from training and call by his office this day 10 years ago. Heartache and the art of mentorship and guardianship followed. Troy travelled the two flights home with Teresa to deliver her to her parents. He would travel straight back to Florida alone but would also leave behind a sprinkle of wisdom, too. Pat recalls:
"I remember Gregg Troy saying to me 'you have three great daughters. You need to focus win their lives and draw joy from what they're doing. And they give us that every day, every single day."
Fran Crippen – Part Of A Growing Family
This year, in the midst of so many COVID-19 challenges for so many around the world, the Crippen family celebrated a new arrival and a wedding.
Olivia Frances was born to Claire and her husband Max, while Teresa's boyfriend James is now her husband, though the big gathering and family celebration remains something all concerned are looking forward to beyond a time of COVID-19 restrictions.
Says Pat with a nod to the strangest of years in a pandemic that has made for a life "mostly about isolation":
"Like everything else in life, we have to dig down, push through and do our best to come out on the other side still standing and hopefully better for it.
"Of course that leads to this week. I've gotten a lot of "can you believe … can you believe … 10 years?". Makes me think – our family has more that doubled since Fran died: 3 sons-in-law, 4 grandchildren and one on the way.
Regardless, I feel and will always feel a gigantic hole in our family, especially in those joyful times we celebrate without Fran, in tough times when we would look to lean on Fran. That said, it is those men and children along with our 3 girls that continue to provide the joy to sustain Pete and me on our grief journey. I am enormously grateful for that. Also, I am grateful for the wonderful people we have met since 10/23/10. I am grateful for Fran's friends who have kept in touch. I am grateful that the Fran Crippen Elevation Foundation has helped so many young swimmers pursue their passion. I am grateful for the positive that has come out of Fran's death, namely the heightened attention on water safety."
"Really, after 10 years so much is the same for Pete and me – we look for the grace to get through today and then do the same tomorrow."
Grace. Grace is an inherent part of the package when it comes to meeting and speaking to Fran's family; it flows from Pat and Pete Crippen, Pat the eloquently vocal manifestation of that. There are moments of listening to her when it is impossible not to feel in your own throat the lump you are acutely aware of as the norm in the throats of Fran's parents and sisters. It afflicts aunts, uncles, grandparents, close friends and many in the wider swimming community.
In the real world, I first met the Crippen family during a visit to their home a year ago. I'd sensed the grace, the quiet resolve, resilience, the moments when it might all be too much to bear in many hours of conversations online (long before Zoom and Team and Skype were sold as a new trend in a pandemic to come).
Nothing like actually being there, talking face to face, enjoying warm hospitality, feeling, hearing, sensing the light and shadow, the weight of a journey none of us would ever wish to have to travel.
The account of it all is heading into a book that will celebrate the life of Fran Crippen, mark his death and the tragic circumstances, explain those, through the words of those who were there, those who knew and loved the teammate and friend they lost this day a decade ago. It will look, too, at the betterment of rules and conditions for open-water swimmers and a generation that may no longer appreciate the role Fran Crippen played in all of that. It will look at efforts to improve safety measures, while noting how guardians continue to risk athlete safety and wellbeing by allowing races to go ahead, under FINA rules and observation, in waters over agreed upper temperature limits.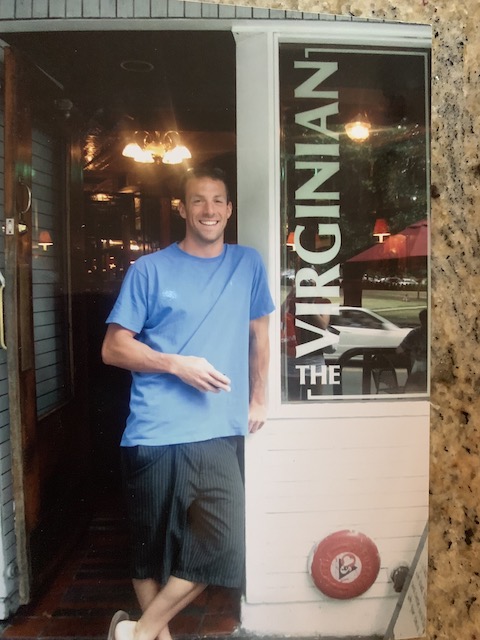 Welcomed into the Crippens' home with open arms and hearts, I was introduced to Fran's wider family and network of friends, shown the places that hold the memories of his life, loves, passions, his resting place, the local church where he served as an altar boy: the jigsaw pieces of a life well lived by a man much loved – and well beyond the community of folk who were a part of the fabric of his young life and the world inhabited by his parents, family, school and sports friends.
Outpouring of Love
The void left by Fran is felt by Pat and Pete Crippen every day but their son is also to be found treading water, beaming at them from that reservoir of joy his mother speaks of and takes succour in.
In the midst of grief, there was revelation and wonderment for Pat and Pete Crippen from the day they laid their son to rest. Recalling the Requiem, Pat says:
"I looked around and, Craig, you know, from that day there were many more like it where we just thought 'oh, my God, we never knew he had such an impact on so many people, who loved him, held him in high esteem, looked up to him. People he inspired. We learned things about Fran and the journey he'd been on through college and then on a learning curve in open water that we'd just never been aware of.
"Pete and I were like 'what in the world was this kid doing while he wasn't with us?"
Much of what was reflected on had a joyous side to it, though there were poisonously bitter pills to swallow too, including the way advocacy for water and athlete safety had fallen on deaf ears, Fran's own pleading for official help heeded too late to save him; including the negligence that contributed to their son's death; including the fact that international water events have been held in waters above the upper limit set as a consequence of Fran's passing.
Fran Crippen is gone but is never forgotten and lives on in the family love and lore: Uncle Fran is oft spoken about by his sister's offspring, in fun, with affection, in ways that bring smiles to the faces of grandma and grandpa.
The growing family, the arrival of children "buoys us", says Pat.
Olivia was born on Pat's birthday this year, while Teresa's first child is due next February, just in time for Pete's birthday – and the 100th birthday of Fran's maternal grandfather, Frank, a very important figure in his grandson's life and a man I had the privilege of meeting, with his wife, last year.
Sadly, since then, Frank's wife, Pat's mother and Fran's grandma has passed away. So, too, has another member of the family who was much younger.
Each story of grief is different and people travel different pathways of grief, says Pat before returning to the things that allow Fran to be in that "reservoir of joy". She says:
"Fran's passing was tragic and senseless and preventable … but there was so much joy in his life and he'd brought us so much joy and the outpouring of love is something we will never get over."
Coping With Sorrow
Is a burden shared really a burden halved? Pat Crippen should know as a mother who has listened to the sad stories of others who approached her because they know she too has had a sad story to tell.
"I don't really want to say other people's sadness has helped me bear our sadness but it is true," she says.
"People are so quick to share with you their own sad stories when they know you have a sad story. I've been so grateful for what we had with Fran … someway, somehow, standing at that altar rail at St. Matthews (the family's local church where Fran's funeral mass was read) and people coming up to me and offering their condolences was helpful to me coming to the view that we had Fran for 26 years and if that's all we were entitled to, that's all we were entitled to.
"Of course, you have moments of bitterness, but going back to that meditation and that reservoir of joy, we have a lot of that, we really do have a lot to draw on.
"The girls talk about him with such fun and through such joyful stories, they really do. I'm so grateful for that. Even our grandchildren are talking about Fran. Oh, Uncle Fran, you know what Uncle Fran would do … that is such fun and it brings us all a lot of joy and keeps him with us."
There's No Map For Grief
"There's no map to get through it," says Pat Crippen.
"You just get through the day. If you get through one day, you can get through tomorrow, and so on it goes. But I did feel like I have perspective … you come out on the other side and you have to make up your mind that you're going to focus on the good things of life. We've certainly been blessed with that.
We're speak during a family visit to their cabin on a lake in Vermont that was already a regular favourite when Fran Crippen was around to swim shore-to-shore and back with his sisters. He's still out there on the lake swimming, as far as the family are concerned.
Pat shows me a cushion with the words "The Lake Is My Happy Place" embroidered on it. A gift to Pete Crippen from one of Pat's sisters, the cushion speaks of sanctuary. This is where Fran belongs, where his family meets the swimmer's spirit, where his father finds peace, where the family can be at ease between moments when sadness settles in and reaching for the lifeline of the reservoir of joy. Says Pat Crippen:
"When it comes to Pete, its just so true: this place has become a respite and a sanctuary for him. While Fran has never been in this room and this building (the family bought the cabin on the lake after Fran's passing but had visited the lake and stayed locally on a regular basis for many years), he's here, he's all over the place.
"We look out on precisely the place where Maddy, Fran, Claire and Teresa set off to swim from one side to the other of the lake. That's right outside our window."
Our conversation is interrupted by my eldest son arriving home on a fine autumn day. My mind strays to 'if only the Crippens could still welcome their eldest son home'.
Our conversation turns to a 700km cycle ride our boys did back in summer.
They wore their "Phitin' For Fran" and "Work The Dream" T-shirts all the way. Like so many others during Fran's lifetime and many more since his passing, they'd been inspired by his story.
Some of those stories of inspiration will be in the book, in which there will be a special home for some of the many memories so many of you have of a man much missed. If you have a memory of Fran Crippen that you would like to share, please get in touch with me at craig.lord@stateofswimming.com
"When you are sorrowful look again in your heart, and you shall see that in truth you are weeping for that which has been your delight." – Kahlil Gibran
RIP Fran