Ukraine Athletes Call On IOC To Ban All Athletes & Olympic/Paralympic Committees Of Russia/Belarus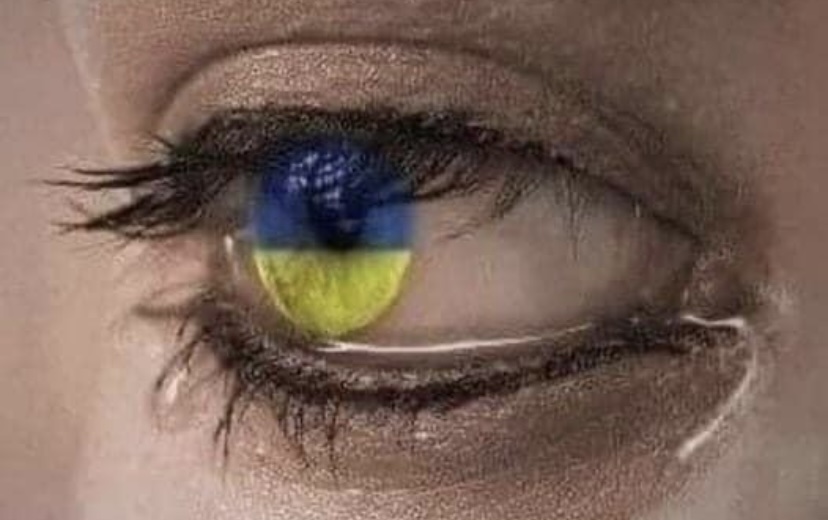 Ukraine sportsmen and women have called on the International Olympic Committee (IOC) and International Paralympic Committee (IPC)to slap a universal ban on all athletes and the National Olympic Committees of Russia and Belarus in response to Vladimir Putin's attack on their sovereign nation.
In an Open Letter penned by Global Athlete, the athletes go well beyond what the in-house IOC Athlete's Committee have called for and includes a demand that Russia and Belarus be blocked from the Beijing 2022 Paralympics.
Ukrainian athletes tell Thomas Bach, IOC president, and Andrew Parsons, International Paralympic Committee president, that the act of war and breach of international law must be met with "strong sanctions".
They write: "Athletes, our countrymen, our families, and our friends are in grave danger as a result this aggressive assault by Russia and Belarus on our country. We plead with you to join the international community to sanction Russia and Belarus. The IOC and IPC must stand together, and in solidarity with Ukrainian athletes to immediately suspend both Russia and Belarus."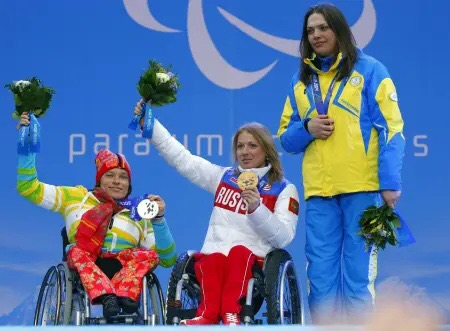 In Paralympic competition at Sochi 2014, where the Winter Olympics became a hot bed of cheating backed by state security passing anti-doping samples through fake power sockets to a secret laboratory used to ensure that there was no analysis likely to end in a positive test, Ukraine's athletes took to covering their medals with a cupped hand on the podium in an act of peaceful protest against a different form of Russian aggression at the heart of sport and Fair Play.
The Ukraine Athletes Letter In Full
Mr. Thomas BACH, President, International Olympic Committee
Mr. Andrew PARSONS, President, International Paralympic Committee

Dear Mr. Bach, Dear Mr. Parsons,

We write to you today on behalf of Ukrainian Athletes to call on you in your leadership capacity of the International Olympic Committee (IOC) and International Paralympic Committee (IPC) to immediately suspend the Russian and Belarusian National Olympic and Paralympic Committees. Any suspension must also include the banning of all athletes from international sport, including the 2022 Beijing Paralympic Games.

Russia's invasion of Ukraine, supported by Belarus, is a clear breach of the Olympic and Paralympic Charters – a breach that must be met with strong sanctions.

Athletes, our countrymen, our families, and our friends are in grave danger as a result this aggressive assault by Russia and Belarus on our country. We plead with you to join the international community to sanction Russia and Belarus. The IOC and IPC must stand together, and in solidarity with Ukrainian athletes to immediately suspend both Russia and Belarus.

If the IOC and IPC refuse to take swift action you are clearly emboldening both Russia and Belarus violation of international law and your own Charters. Your lack of action will send a message to every athlete and the world that you have chosen Russia and Belarus interests over athlete interests. Your legacy will be defined by your actions.

Make no mistake, Athletes in Ukraine are united in this call. It has been a challenge to speak with all athletes from Ukraine as they are seeking safety in bomb shelters.

Signed on behalf of the athletes:
Vladyslav Heraskevych on behalf of all Ukrainian Bobsleigh and Skeleton Federation Athletes
Olga Saladukha, Athletics Athlete on behalf of the Ukraine National Olympic Committee Athlete Commission
Andrey Govorov on behalf of all Swimming Federation of the Ukraine Athletes
Anton Dukach, Andriy Mandzily, Olena Smaha, Olena Stetskiv, Ihor Stakhiv, Andril Lysetskyi, Yulianna Tunytska on behalf of Luge Athletes from Ukraine
Vera Perederiy, on behalf of Gymnastics Athletes of Ukraine
Irina Budzinskaya, Yana Gladiychuk, Bohdan Chornomaz on behalf of Ukraine Athletics Athletes
Ukraine Federation and its Athletes
Sergiy Stakhovsky, Ukraine tennis
Olga Harlan and Ukraine fencing team
Vlad and Marina Alekseeva, Marta Fedina, Yakhno Yelyzaveta on behalf of Ukraine Artistic Swimming Athletes.
Osksana Livach, Alina Berezhna, Anatasia Lavrenchuk, Kit, Tetyana, Anna, Hyria on behalf of Ukraine Freestyle Wrestling Athletes
Olga Polyuk, Oleksandr Abramenko, Dmytro Kotovskyi, Oleksandr Okipniuk, Anastasia Novosad on behalf of Ukraine Freestyle Skiing Athletes
Tara Shelestyuk, on behalf of Ukraine Boxing Athletes
Abramenko Oleksandr, Dmytro Kotovskyi, Oleksandr Okipniuk, Anastasia Novosad and all Freestyle skiers from Ukraine
Ganna Solovei, Kseniia Fedotova, on behalf of Ukraine Cycling Athletes
Supported by:
Belarus Sport Solidarity Federation Athletes
Athleten Deutschland e.V.
Katie Ulander, USA Skelton Athlete
Sofya Velikaya, Yana Egoryan, Sofia Lokhanova Russian Fencing
Martins and Tomass Dukurs, Latvian Skeleton
Dania Obratov, Dutch Luge
Global Athlete

CC: Ms. Emma TERHO, Chair, International Olympic Committee Athlete Commission
Ms. Jitske Visser, Chair International Paralympic Committee Athlete Commission
Related SOS Coverage
Kazan Stripped Of World Championships As FINA Responds To Ukraine Invasion & Pressure From Swim Feds
Ukraine Swimming Federation Calls On FINA To Suspend Russia / Belarus & Cancel All Events
Nordic Swimming Feds Call On FINA To 'Immediately Suspend Russia & Belarus' Pending Peace In Ukraine
Red Card For Russia Is The Only Moral & Ethical Response From Sport To Putin Power
IOC Urges FINA & Other International Federations To Cancel All Events In Russia Or Belarus; LEN Scraps Russian Competitions
FINA Cancels Two Events But Leaves World Championships, Junior & Senior, "Under Close Review" As Putin's Murderous Attack On Ukraine & Its Sovereignty Continues
Blood In The Water & Why Sports Leaders Cannot Allow Warmongers To Use Sport As A Bargaining Chip In Their Olympic Power Games
Putin Putsch: FINA Must Cancel All Events In Russia To Guarantee Athlete Safety As No1 On 4-Point Priority Plan To Honour Olympic Charter "Neutrality" Key To Autonomy
The Red Lines Between Beijing 2008, 2022, Olympic Governance, Games Investors & Athletes Demanding Cultural Revolution