Nordic Swimming Feds Call On FINA To 'Immediately Suspend Russia & Belarus' Pending Peace In Ukraine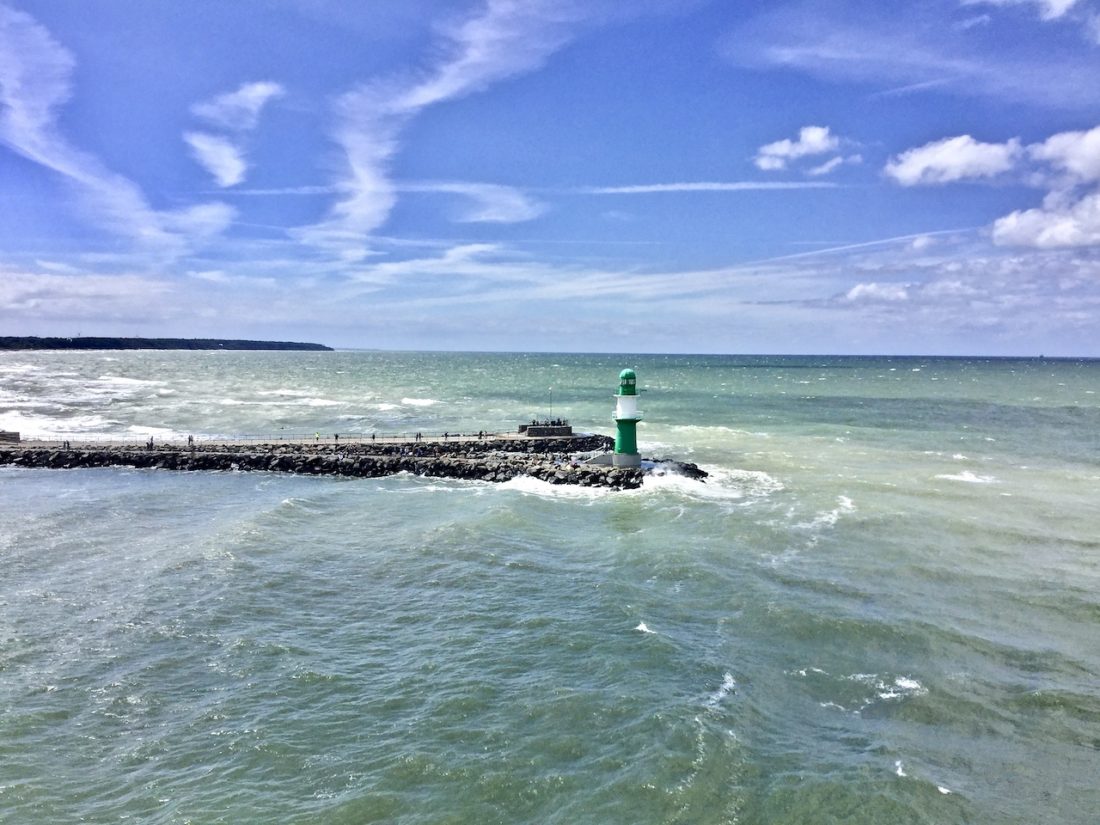 The Nordic Swimming Federations have called on FINA and the rest of the international swimming community to "immediately suspend Russia and Belarus from all involvement in International aquatics until a peaceful resolution" in the war Russian president Vladimir Putin and his regime have waged on Ukraine.
Athletes from Denmark, Estonia, Faroe Islands, Finland, Iceland, Latvia, Lithuania, Norway and Sweden will not be attending any events staged in Russia or Belarus until peace is declared. Those countries are the first in swimming to agree a wholesale ban on Russia and its poodle Belarus.
The suspension of Russia and Belarus would extend to all officials and committee members in international governance, among them the president of the Russian Swimming Federation, Vladimir Salnikov, one of the legends of 1500m freestyle swimming since he became the first man under 15 minutes when claiming Olympic gold at the boycotted home Games of Moscow in 1980.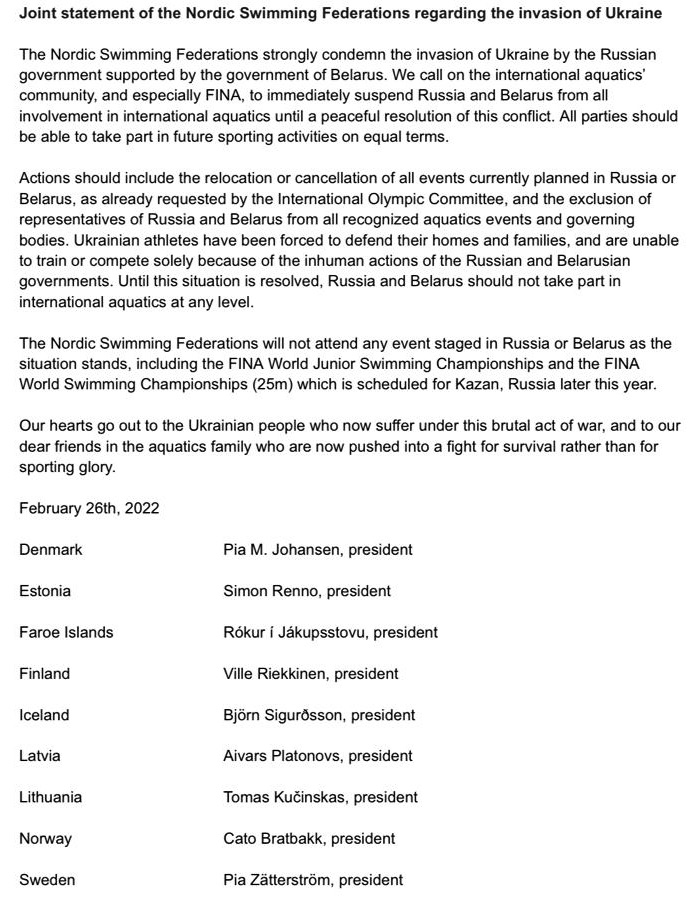 The Nordic swimming federation presidents from Denmark, Estonia, Faroe Islands, Finland, Iceland, Latvia, Lithuania, Norway and Sweden, five of them from countries bordering Russia and Belarus and all of them European neighbours, strongly condemned "the invasion by the Russian government supported by the government of Belarus".
"All parties," their Nordic swimming statement noted, "should be able to take part in future sporting activities on equal terms". It noted that Ukraine athletes had been forced to give up their training and normal lives because of Russia's aggression and shattering of international agreements designed to keep the peace.
The Nordic swimming nations called on FINA to cancel all events, including the World Championships, junior and senior, planned for Kazan this year, schedule to take place in Russia or Belarus, following a statement in which the International Olympic Committee urged all Olympic-sport federations to do just that.
LEN, the European Swimming League, responded immediately.
So far, FINA has cancelled two events but left the World Championships on the schedule.
SOS Editorial: Red Card For Russia Is The Only Moral & Ethical Response From Sport To Putin Power – including a call for Putin to be stripped of the FINA Order, the federation's highest honour, granted in 2014 on the cusp of a doping crisis to the Russian president now waging war on Ukraine.