Marchand 4:02.50 WR: Race Video & What He Said After Confining Phelps' 4:03.84 Epic To History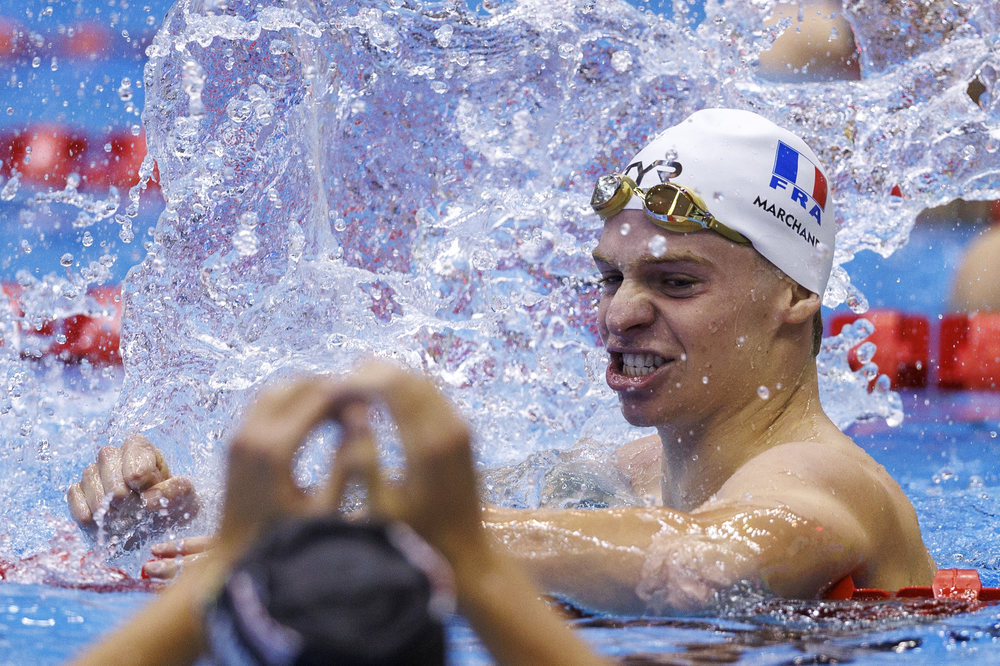 Léon Marchand made history with a phenomenal 4:02.50 World record in the 400m medley at the 20th World Aquatics Championships in Fukuoka, Japan, yesterday.
Here's the SOS take on that; the video of the pioneering pace of Léon Marchand; and below the video of the race, a gallery of great shots from ace photographer Patrick B. Kraemer.
Leon Marchand Heralded By Michael Phelps After Magnificent 4:02.50 Takes American's Last World Record Down In Fukuoka Flames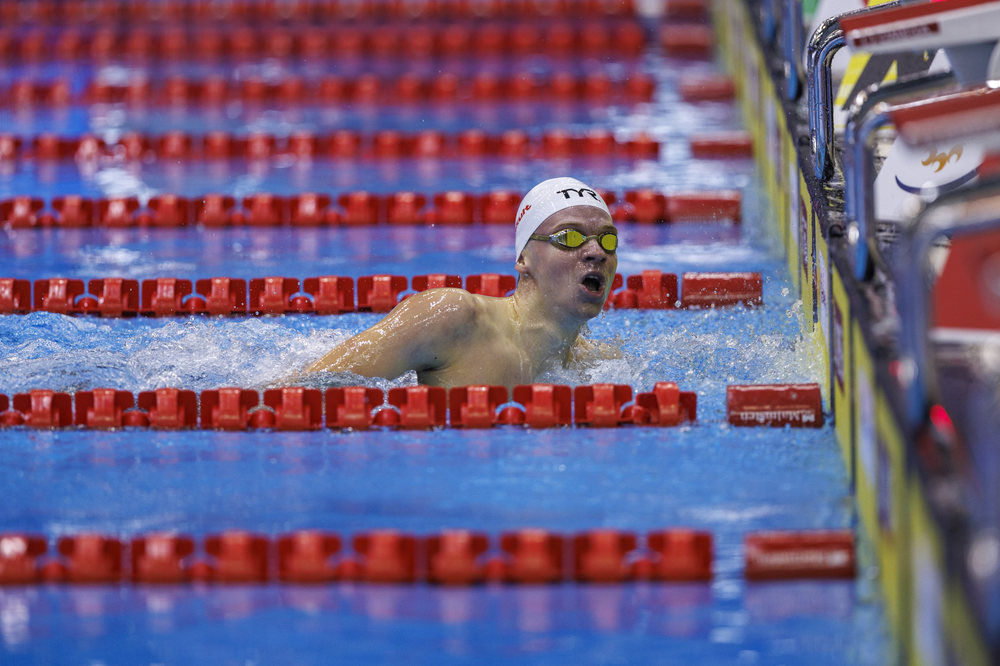 Léon Marchand – "No Limits"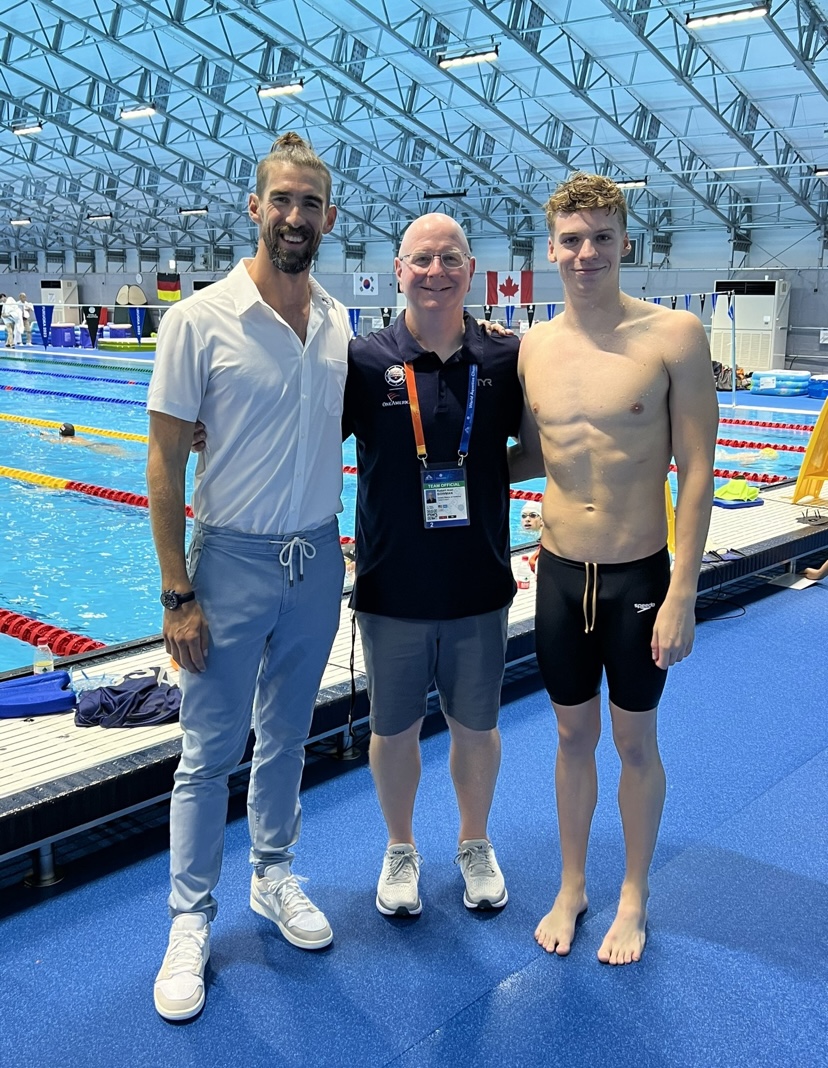 Léon Marchand, 21 and coached by Phelps' mentor Bob Bowman in Arizona , said that he intended to savour his "incredible" performance after enduring "the most painful race of my career".
In his post-race press conference, the Toulouse swimmer and son of Xavier Marchand, World-Championship silver medallist in the 200m medley in 1998, Léon gave a succinct assessment of his performance: "I set the right pace at the start. I was able to go fast and finish really fast too."
He added: "With Carson (Foster, 2nd), we had a great race on 'fly and backstroke … beyond that, I saw on the board that I was in the 'green' and that I was below the record. The backstroke was not easy because Carson was coming back at me with every stroke, but I managed to press on and stay ahead. I felt great at the 200m mark. I told myself 'the breaststroke is going to be great. I'm going to be able to really go all out and the crawl afterwards is survival'. It was painful but it was cool, too."
On meeting Michael Phelps for the first time, and hearing the American talk of a man capable off getting inside 4 minutes on medley, the 2022 and 2023 World champion said:
"He's the greatest swimmer of all time, so obviously, it's quite special for me. I met him this morning for the first time, and it's kind of fun. He commented on the race, he was super happy for me, so that's great. What he told me? He was very impressed with the weather, and with the last showers we had! He also told me a lot of things to work on so that I can improve next time. He thinks I can finish faster on freestyle. It's been a great day."

In the footsteps of giants: Leon Marchand and Michael Phelps after the medals ceremony in Fukuoka (Photo by Patrick B. Kraemer / MAGICPBK)
The French ace is a hot favourite for gold at a home Olympic Games in Paris next year. Anticipation, expectation, pressure building? Says the swimmer, aping Phelps' career mantra as he concluded his thought: "I think I can handle the pressure quite well now. It's not perfect, it could be better, but I have a year to improve. I always want to go further, I think there are really no limits to what I can do."
The next race for Léon: 200m butterfly, tomorrow, Tuesday, a year after silver in the wake of the other mighty force who took down a Phelpsian record, Kristof Milak, absent from Fukuoka this week.