Kristóf Milak Out Of Fukuoka World Titles To "Recharge Batteries At Rockbottom" A Year To The Day Since Budapest WR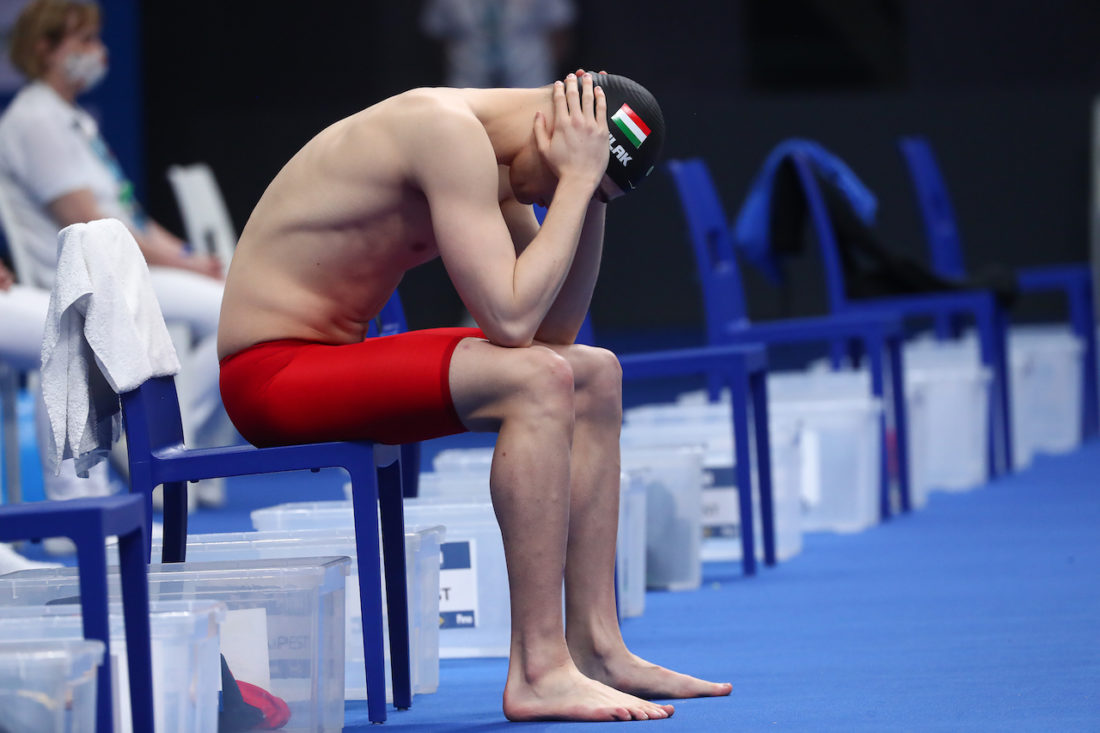 Kristóf Milak, the Olympic and World 200m butterfly Champion, has withdrawn from the World Aquatics Championships in Fukuoka, Japan, next month, saying that he has hit rockbottom physically and mentally and needs to "recharge the batteries".
Milak revealed his decision on the first anniversary of his World 200 'fly record in Budapest at the 2022 World Championships in front of. home crowd.
Some of the elements of the statement from Kristof Milak reflect reasons given by Adam Peaty for taking time out of racing this season when he spoke to this author for The Times in April.
The statement from Kristof Milak in full
I took the decision with a really heavy heart, and I wish to share it with everyone who loves swimming and supported me and my team-mates during all the years.
I will not take part at the World Championships this July in Fukuoka – even if I loved to maintain my winning run started back in 2016, I'm not on the level either physically or mentally to race against the worlds' best swimmers.
I'm still trying to find a satisfying answer why this had to happen – still, I know myself well enough to be aware that I'm not even close to my top shape, those 100% which is required to reach the top and I'm not the one who would be consent with anything less.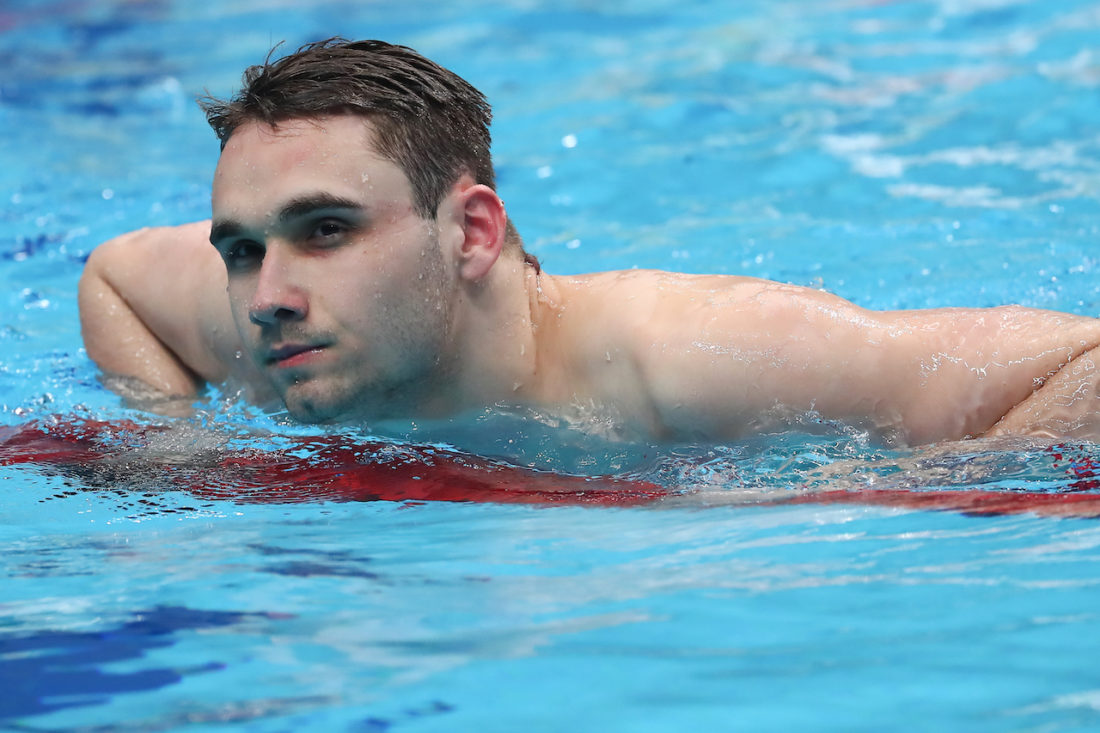 Now I've hit the rock-bottom, but I have to emphasise that this does not come with any worries from my side. I've accepted this, and I honestly hope that everyone else can also do that. To see that any athlete can face a period like this in his career, when you need to step back, recharge the batteries in order to be ready for the next challenges.

Kristóf Milak racing in Budapest at nationals (Courtesy – Hungarian Swimming Federation)
While I'm still be available for any administrative and other obligations top athletes may have, now I'm facing a new task – to devote this summer to quality and well-thought relaxation. This way I can restart my trainings and the competitions with a lot more energy, with a much better approach, so I can reach the level I've used to have.
Let me add that everyone around me, including my coaches Balazs Virth and Gyorgy Zala, as well as the leaders of the Hungarian Swimming Federation and my club Honved Budapest gave me tremendous support to let me leave all this behind the fastest possible and get ready for the Fukuoka Worlds. I'm really grateful for their efforts and I'm terribly sorry that I cannot be in the competition pool this summer.
I thank the swimming community, the Honved Family, my sponsors and my fantastic fans for their understanding and support.
Don't be afraid – I'll be back soon!