Lilly King Is Queen Of All-Time Top 10 With 1:04.79 Ticket To Further Attack Of Olympic 100 Title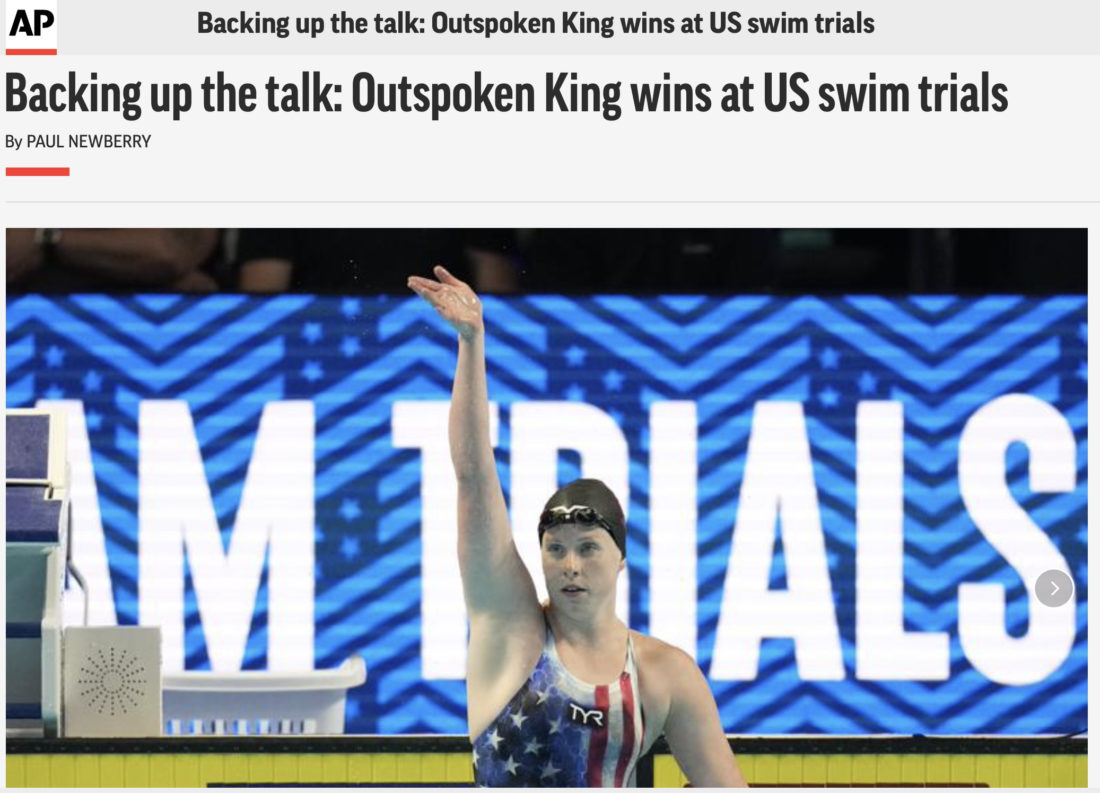 The moment went largely unnoticed but when Lilly King stopped the clock at 1:04.79 in the 100m breaststroke at U.S. Olympic Trials in Omaha to book her ticket to the defence of the crown (or possible further attack, King a champion in the spirit of the man who chooses that description, Adam Peaty), she claimed the edge on one-time nemesis Yulia Efimova* and 2012 Olympic champion Ruta Meilutyte as the dominant name in the hall-time top 10.
King, 24, of Evansville and coached by Ray Looze in her home state of Indiana, now has seven sub 1:05s to her name and since claimed Rio gold in a three World record of 1:04.93, the American is the only 100m charge in the world to post a sub-1:05 in all years since 2016, barring the one that got away for almost everyone: 2020 Covid-lockdown season.
Expect more speed from King when she gets to Tokyo: with all the above on he record and four of those 7 sub-1:05s in the all-time top 10 to grant her an edge over Efimova* and Meilutyte**, each with three entries, King is the champ to beat.
She may well emerge from the delayed Tokyo 202One Olympics with 6/10 on the all-time rankings but her focus will not be on such counts: history tells her to stay in her lane and be the very best she can be on the day, especially in a world in which Lydia Jacoby, 17 this year, stepped up big time just when it counted most, took advantage of the extra year of preparation granted by the pandemic and grabbed the second ticket to Tokyo for thew USA in 1:05:28.
King told Paul Newberry at AP: "I was not expecting Lydia to have that incredible race. I'm really excited to have a new partner going into Tokyo."
As said, King and Peaty share a fighting spirit: tough in the water, they're tough with words, too, when it comes to athletes rights, fair play. No bravado its out of bounds, with King, either: she has stated of late that American women can win every event in Tokyo. They won't. But that's the mindset in which she approaches the job, for self and team.
Asked about the fast times unfolding at Australian trials, King told AP: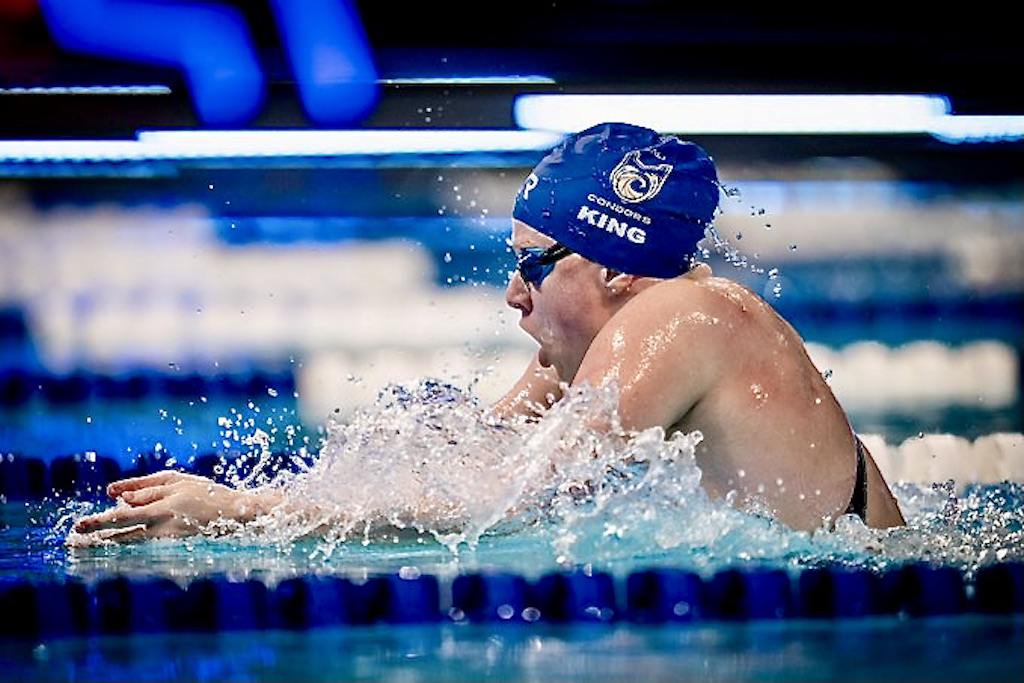 "It's the same race we've always had: USA vs. Australia. I know they're swimming really fast at their trials, but so are we."
That doesn't quite tell the tale: when Australia won 1 gold at Rio 2016 among women, there were also wins for swimmers from Denmark, Canada, Hungary, Sweden, Spain and The Netherlands. Americans took 8 of the 17 golds on offer, one of them shared, by Simone Manuel and Canadian Penny Oleksiak in a 100m free final that had Australia written all over the gold. No forecast is worth its salt, including King's 'we can win 'em all'. The day will tell.
King described her time in Omaha as "kind of what I expected". Almost all else and others swam to form too.
Another Olympic King Steps Up – Ryan Murphy Books Ticket To 100 Back Defence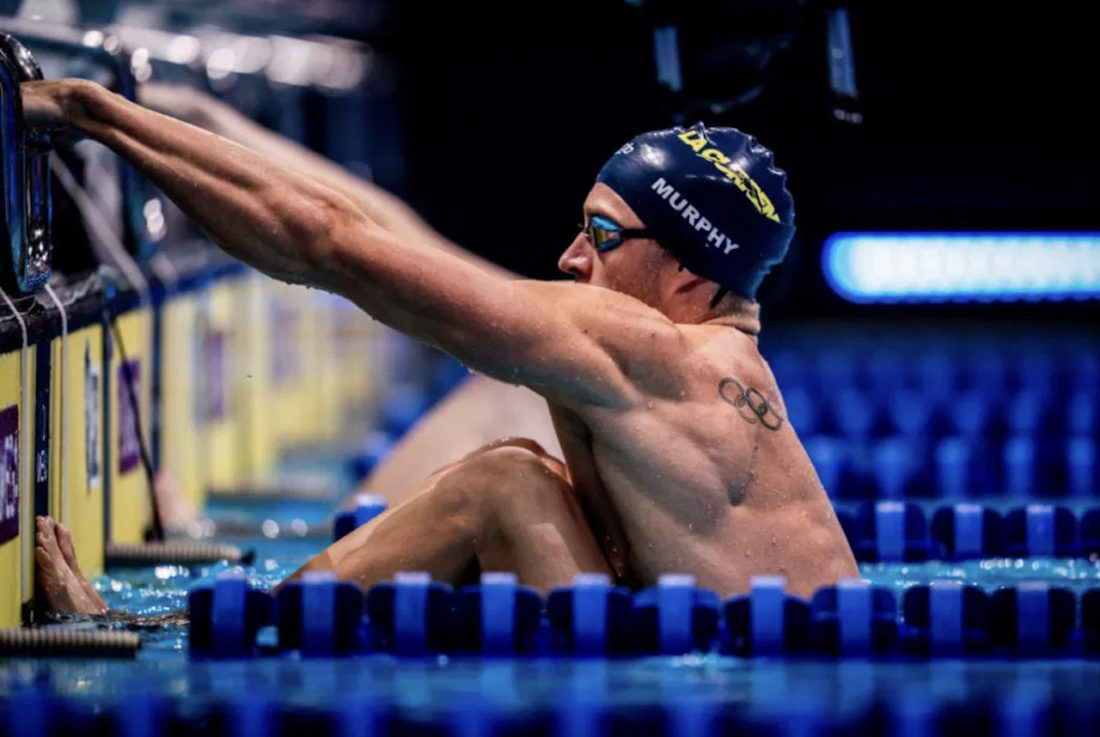 Olympic champion over 100 and 200 in Rio five years ago, Ryan Murphy, 25, of Jacksonville, Florida, and coached at CAL by Team USA Olympic coach Dave Durden, will defend the 100m backstroke crown s going back to the Olympics to defend America's dominance in the men's backstroke.
His time: 52.33, a touch slower than his semi, a pattern repeated in several events on day 3 in Omaha, including King's race.
"I got through it," Murphy said. "It's really exciting to be going back to another Olympics."
Americans have not lost an Olympic backstroke final since Canadian Mark Tewksbury won the 100 and Spain's US-based Martin Lopez Zubero took the 200m title at Barcelona 1992, three years before Murphy was born.
Hunter Armstrong took the second U.S. ticket to Tokyo in 52.48.
Regan Smith, who lost her World record to Kaylee McKeown this week, will make her Olympic debut in Tokyo next month after 58.35 win ion the 100km backstroke. She dipped below 58 in semis and her best is the 57.57 global standard she set leading the USA to gold in the medley relay at the 2019 World Championships in Gwangju before a pandemic change the schedule and the pattern of what might be at a delayed Tokyo Games.
Smith, 19, of Lakeville, Minnesota, coached by Mike Parratto and heading to committed to Stanford, is a gold-medal favourite in Tokyo alongside McKeown, who threw down a stunning 57.45 gauntlet at Australian trials in Adelaide this week.
The second American berth went to Rhyan White in 58.60.
The men's 200m freestyle produced a line up all in the 1:45s and 1:46s, with Kieran Smith, 21, from Ridgefield, Connecticut, and coached by Anthony Nesty at the Gators, University of Florida, at the helm on 1:45.29 to add to his win over 400m on day 1.
Townley Haas, who finished fifth at Rio 2016, grabbed the second solo berth in 1:45.66, with Drew Kibler and Andrew Seliskar claiming the automatic relay berths of the 4x200m. The USA, which is also likely to rely on Caeleb Dressel for the long relay, Russia, Australia and Great Britain are all in with a shout at gold. None are underdogs, all have the capacity to win: all must fire on all four cylinders to do so, come the hour.
In semis, Katie Ledecky led the way to the 200m freestyle final in 1:55.83. She noted that she was still adjusting to racing in front of a crowd after the isolation of the coronavirus pandemic. She told AP:
"I was a lot more nervous than I expected to be. I felt like we went from zero to 100 when it comes to fans. Being in that environment, it just takes some time for me to get used to."
In the semis of the men's 200m butterfly, Luca Urlando and Zach Harting delivered a snap as lead qualifiers, both on 1:55.21.
– * – Swimmer tested positive for a banned substance and served a suspension during career
– ** – Swimmer was served a penalty for missing three out-of-competition tests at a time when she had retired but paperwork for her whereabouts continued to be submitted by the Lithuanian Federation.