Fly King Kristóf Milák Rattles Out 1:44.8 200m Free Bringing Hungarian 4×200 Quartet Home To 7:07.67 National Record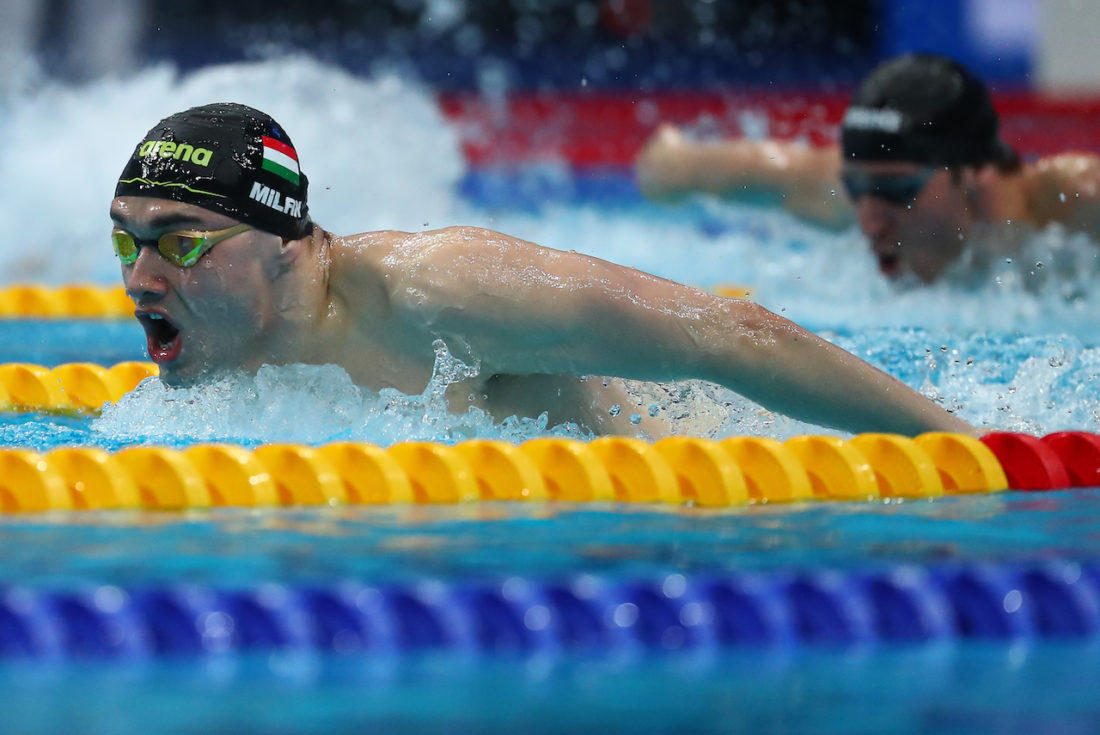 If a 1:51.40 in morning finals of the 200 m butterfly at the 123rd Hungarian Championships in Budapest tends to make Kristóf Milák one of those athletes who may one day face what I call an "Amanda Beard moment" (reporter a coffee shy of switched on: so, you only swim breaststroke, is that all you do?), the Hungarian set about day 2 heats this evening with a reminder to the freestyle crew to keep an eye on him: 1:44.86.
Stay calm and think of relays: Milák was at the back end of a time trial in which the Hungarian 4x200m squad set a national record of 7:07.67. Versatility and stamina the stuff he floats on, Milák then clocked 3:56 over 400m free before racing for a third time within the hour: 23.87 over 50m 'fly.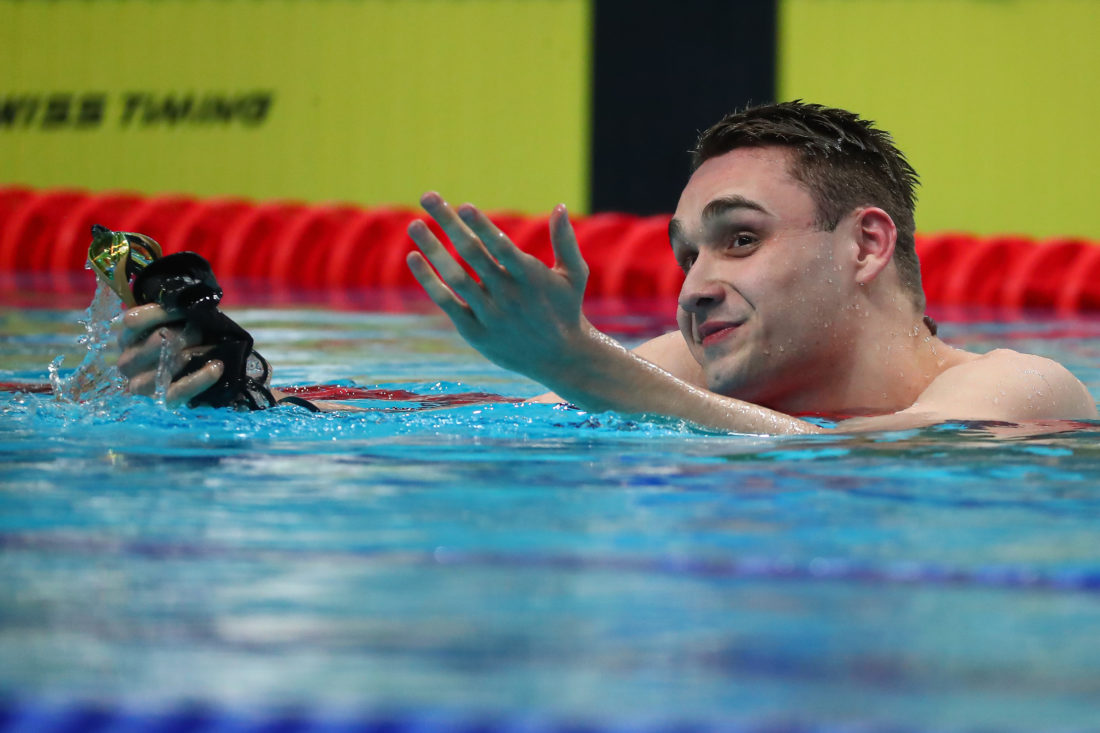 Useful and young relay, heading into a Covid-delayed Tokyo 2020 Olympic Games. It flows like this:
1:48.79 – Gábor Zombori, 17 years old
1:46.67 – Nándor Németh, 21 years old (3:35.46)
1:47.35 – Balázs Holló, 21 years old (5:22.81)
1:44.86 Kristóf Milák, 21 years old – 7:07.67 – Hungarian record
How good is that? Well, its into the best 20 200m relay splits ever and just quicker than the fastest split ever by Grant Hackett at the height of his powers and preaching a passionate "all for one, one for all" with his hand on heart and and his mind on his mates.
In his personal vault of progress, Milák has a 1:46.90 solo 200m best, compared to the Hungarian record of 1:45.54 held by Dominik Kozma since 2017.
The age of the Hungarian 4x200m crew is part of the quartet's promise.
Zombori and Milák were back in the fray immediately after the relay. Coached by the Budafóka XXII.SE edzői kollektívája, Zombori led the pace into the final of the 400m freestyle with a 3:53.76 effort. Back in eighth and into the final should he choose to swim it: Kristóf Milák, on 3:56.65, having started his day with a 22.19 win over 50m free before that scorcher of a 1:51.40 over 200 'fly.
After the 400m free came the 50m 'fly: Szebasztián Szabó set the pace for a ticket to lane 4 in the final tomorrow morning on 23.42, Milák closest on 23.87.
Hubert Kós, who turns 18 this year, led the way into the 200m medley final on 1:57.58, ahead of Balázs Holló's 1:59.95, with Dániel Sós and Péter Bernek through ahead of the ever-dangerous 36-year-old László Cseh, cruising at 2:02.73 17 years after making his first Olympic team at the start of a career that includes six Olympic medals from the 2004, 2008, 2012 and 2016 Olympic Games.
The session came to a close with Olympic champion Katinka Hosszú securing a comfortable 2:12.69 ticket to lane 4 for the final of the 200m medley tomorrow. The medley heats featured three girls born in 2008 when Hosszu was racing at her second Olympics and Cseh was celebrating three silvers at his second Games, too.