Kristóf Milák Sharpens His Blade With Another Gold & A Silver Lining Within 15 Minutes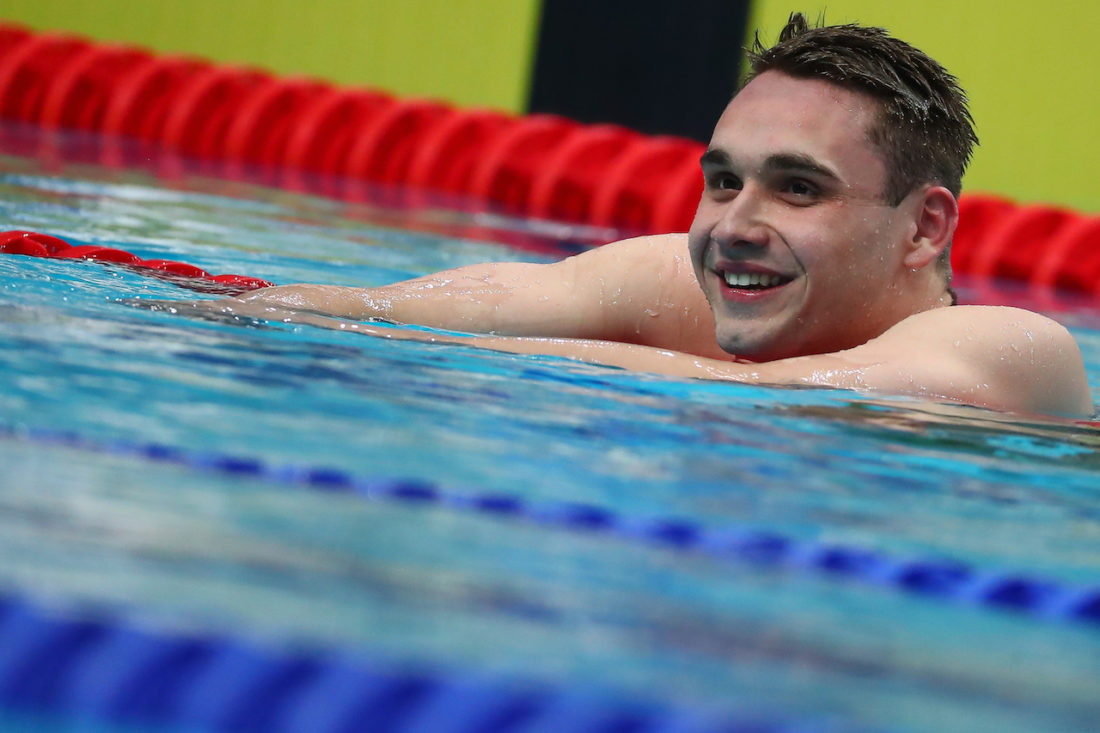 It was not a case of there being no stopping Kristóf Milák this morning but the 200 'fly ace was back for a gold and a silver within a quarter of an hour, working on his fitness, honing skills and sharpening his blade with every passing stroke at the 123rd Hungarian Swimming Championships in Budapest.
The 21-year-old coached by Attila Selmeci at BHSE lined up for his first race of the day in lane 8 at 9.30am. Gold No 1 as an outside smoker: 3:48.92, 0.84sec outside his career best, in the 400m freestyle morning final ahead of Gábor Zombori, the 18-year-old domestic rival in lane 4 and sporting a career best of 3:46. Today, Zombori clocked 3:50.28, the bronze to Kristóf Rasovszky in 3:53.96.
Just 12 minutes after clambering out of his first final, Milák was back for more, up against Szebasztián Szabó in the 50m butterfly, victory over 200m in a sizzling 1:51.40 behind him.
Ace sprinter with a 22.90 best, Szabó, working under the guidance of the Győri Úszó SE Kollektíva, was not about to let a 200-400m man dent his pride: 23.36 confined Milák to his first silver lining of the championships in 23.50, a personal best nonetheless, his 23.72 previous high a matter of history.
The lane 8 vs Lane 4 battle over 400m flowed like this, the damage done on the first 50m, maintenance thereafter delivering victory over a rival rattled:
24.84; 53.74; 1:52.92; 3:48.93 Kristóf Milák
26.07; 54.91; 1:54.02; 3:50.28 Gabor Zombori
Kristóf Milák Hones Ahead Of Final Tokyo Preparations
For Milák, the championships have served as confirmation that he has recovered well from Covid infection and as a training-set warm-up for the start of a final, intense phase of preparations for the Covid-delayed Tokyo 2020 Olympic Games, which are set to get underway on July 23.
If efforts of 1:52.50 and 1:51.40 in the 200m butterfly provided the highlight of the past three days, his 1:44.8 split bringing the Hungarian 4x200m freestyle quartet home to a national record of 7:07.67 yesterday provided a reminder of the young Hungarian's versatility.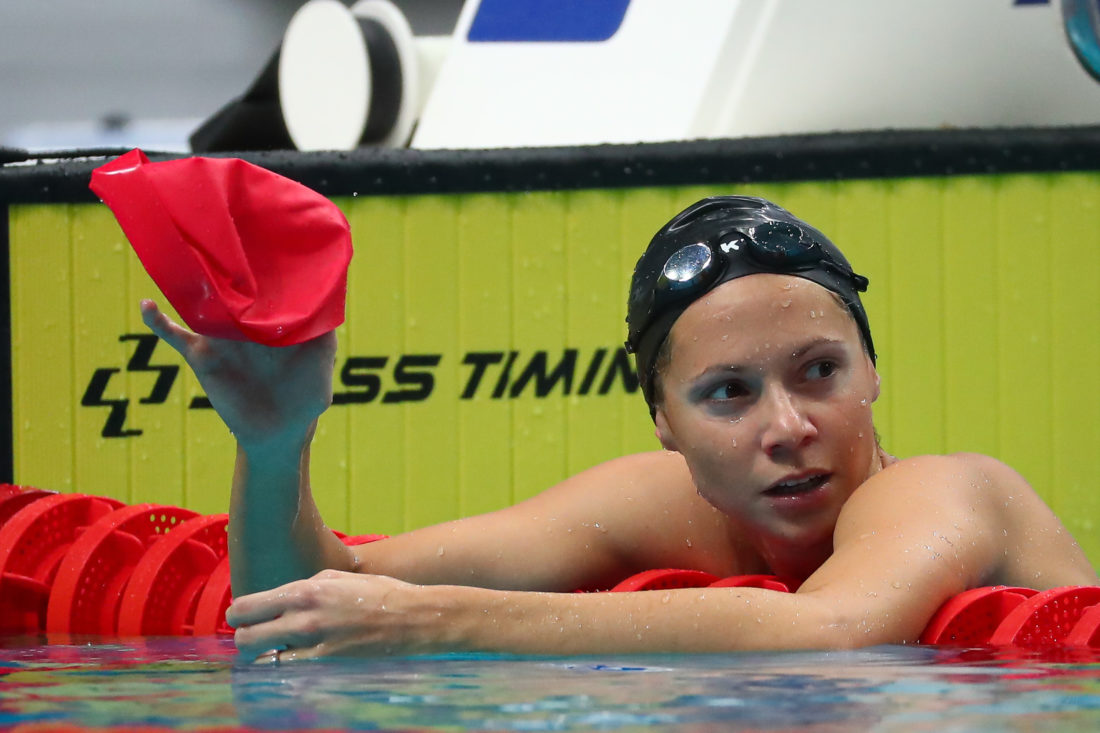 Boglárka Kapás Also Backs Up 200 'Fly Win With 400 Free Triumph
The women's 400m freestyle crown went to Boglárka Kapás, coached by Balázs Virth at UTE. Out in 2:02.94 bu half-way, Ajna Késely on 2:03.73, Kapás rolled to a solid triumph in 4:07.50, Késely taking silver in 4:10.28, the bronze to Bettina Fabián, 16, in 4:12.80.
Double Olympic medley champion Katinka Hosszú, coached by Máté Layber-Gelencsér at Iron Swim, claimed the 200m crown in what for her was a pedestrian 2:11.47, via splits of 28.18, 1:01.41 and 1:40.17. Dalma Sebestyén, 2:12.61, and 16-year-old Panna Ugrai, 2:16.29, completed the podium. Beatrix Bordás took the 50 'fly crown in 26.75.
Balázs Holló, coached by Ottó Kovács at Egri Úszó Klub, took the men's 200m medley crown in 1:59.81 ahead of living-legend of Hungarian swimming, László Cseh, on 2:00.36. The bronze went to Dániel Sós in 2:00.54. Junior Hubert Kós, who turns 18 this year, clocked 1:57.58 in heats yesterday and and left it there.